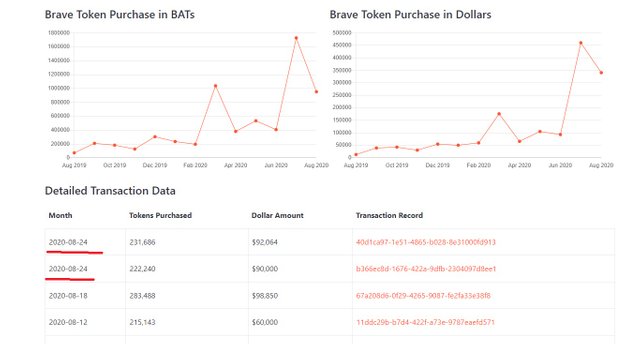 source
These purchases get sexier and sexier with each coming month! Clearly, the BRAVE team is doing something right!
Now, in case you are clueless about BAT like @whatamidoing was, then here's the quick run down of how BRAVE and BAT works.
BRAVE has a product called BRAVE browser. And the browser has a native token called BAT. Ad publishers give sweet dollars to BRAVE to get featured on their browser. BRAVE uses that money to buy BAT tokens at market price. 70 % of those bat go to users of BRAVE and the company keeps the rest to continue development.
And on top of this, remember that BRAVE gets more and more users every month and BAT has a stable circulation of 1.5 billion tokens. It's literally a recipe for success. As long as BRAVE continues to do a good job attracting more and more users and more and more ad publishers like it does now!
Feel free to visit the links below for more info!
Posted via LeoFinance