.The weekend was extremely boring, it always rained and never seemed to stop.
TV news always keeps repeating the same question over and over (covi19).
Although we should be aware, I think that the media gives us too much alarmism.
I started to think about what I could do for myself to make this day so boring productive.
I walked around the house trying to play games and nothing worked. What I really wanted was to go out and get some fresh air.
My solution was to visit my grandparents hoping it would stop raining for a while to show you a little more of my land.
At about 3 o'clock there, the rain eased, I put on my coat and went to work on my research on the neighboring land of Póvoa de Varzim.
With that I ended up in Aver-O-Mar, a land of people.
A former fishing area but with the evolution of the city, all sinners were forced to move to another location also further south in Caxinas where they leave their boats, but today I will focus on the Póvoa de Varzim area.
This area is a mixed point between the city and the beach.
Some buildings are even demolished, because the human being has no limits and started to control them on the beach.
## welcome to my world
Esteiro beach is a wide sea beach in Póvoa de Varzim, located between Praia da Fragosa and Praia de Coim, in the parish of Aver-o-Mar. Esteiro beach is practically flat and without large rocks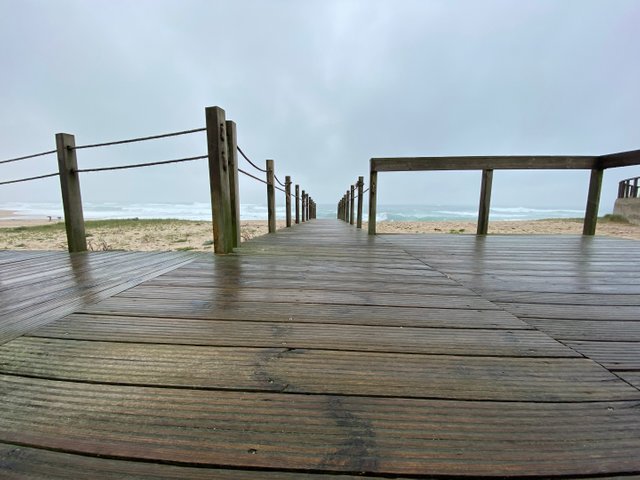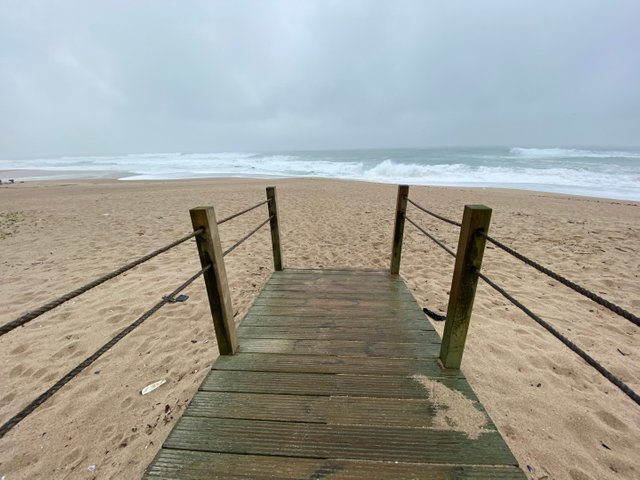 In fact, it is curious that this beach is best known for its construction of houses that resemble windmills.
currently there are only 2 but one of them is rented during the summer to tourists who want to stay there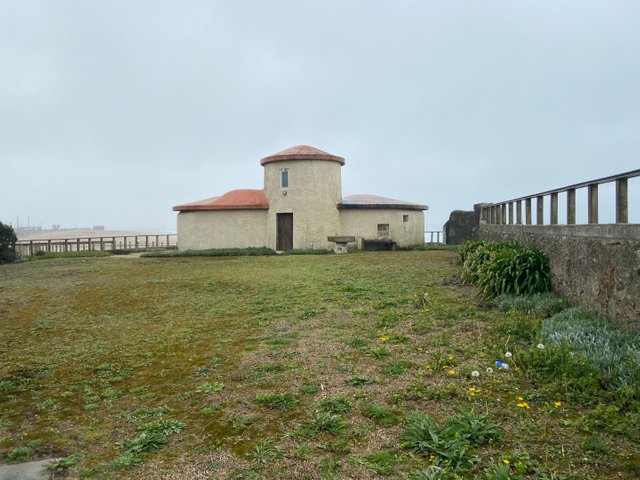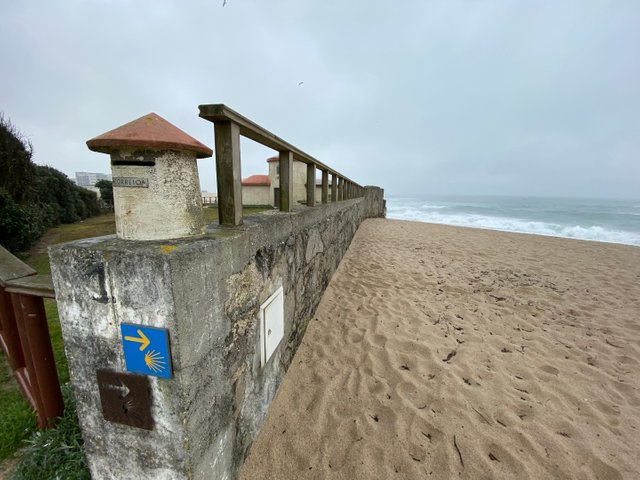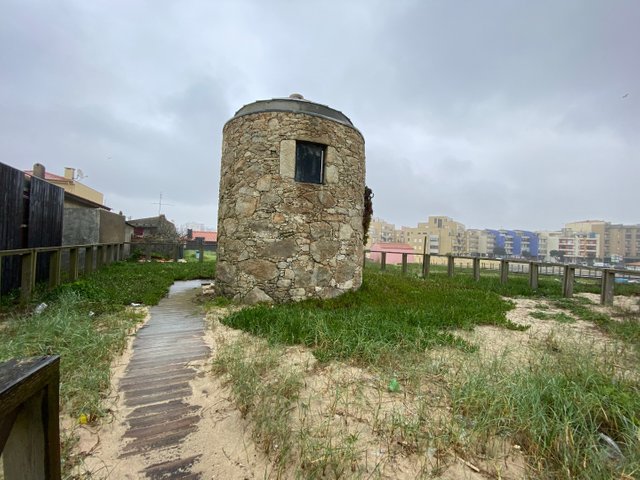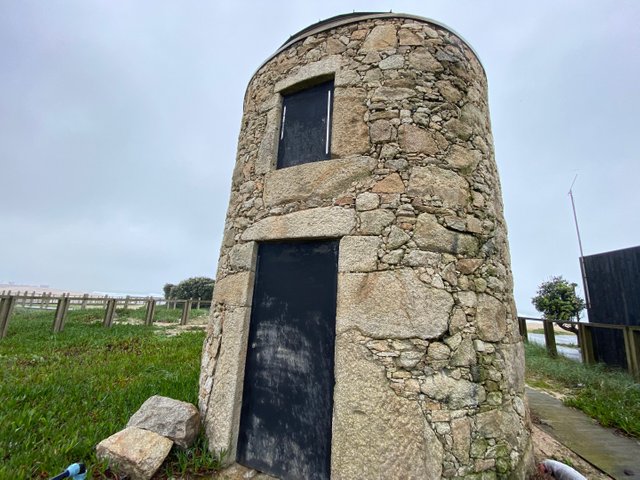 A curious fact is that in the surrounding areas it is still practiced to harvest algae to fertilize the land, probably from the few places that still do this.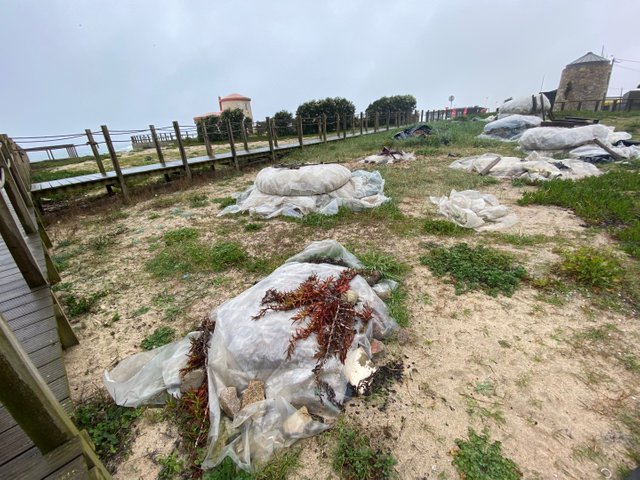 I went to the pedestrian zone further south and found a park of games and amusements next to the beach with a football field resident in the municipality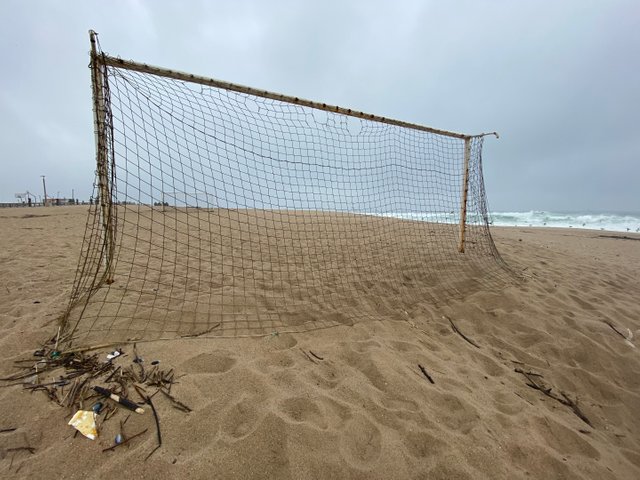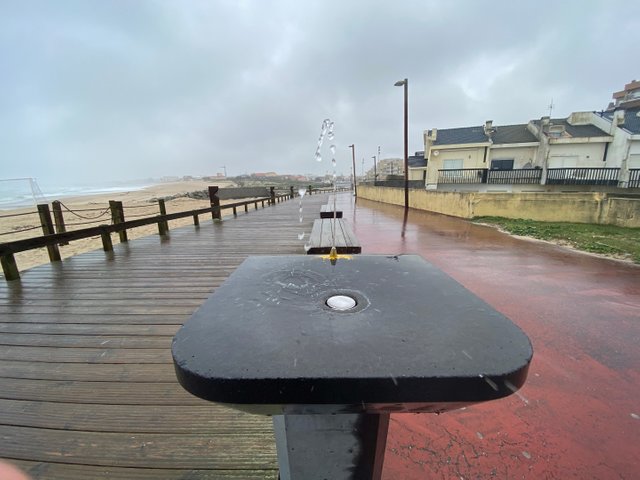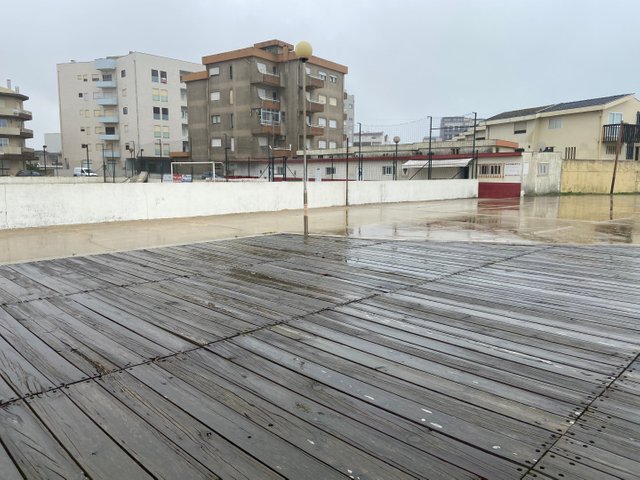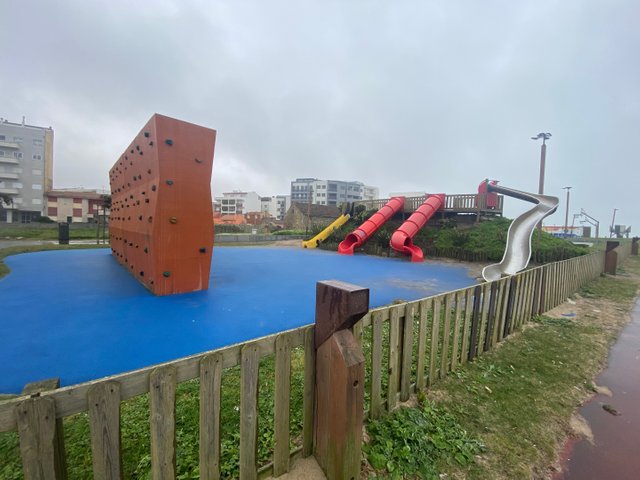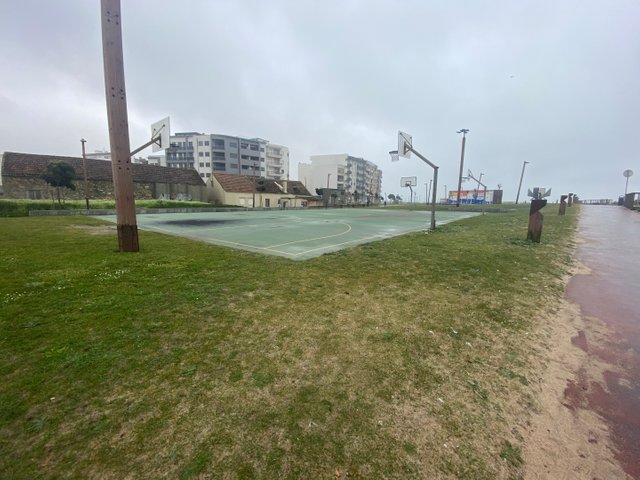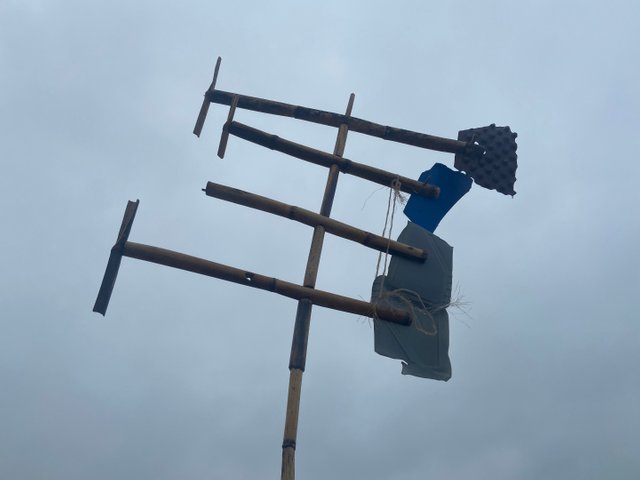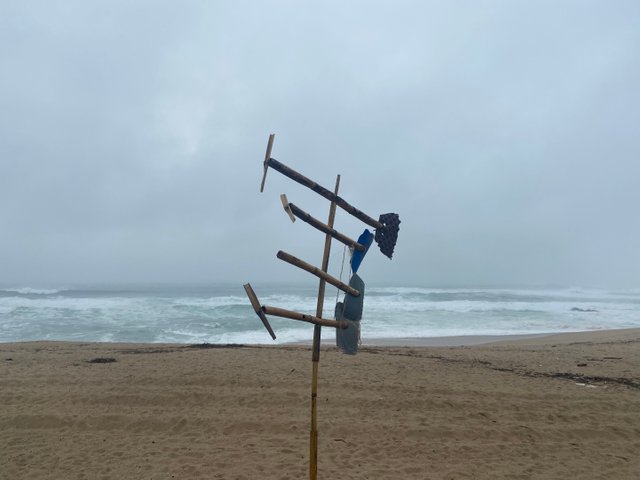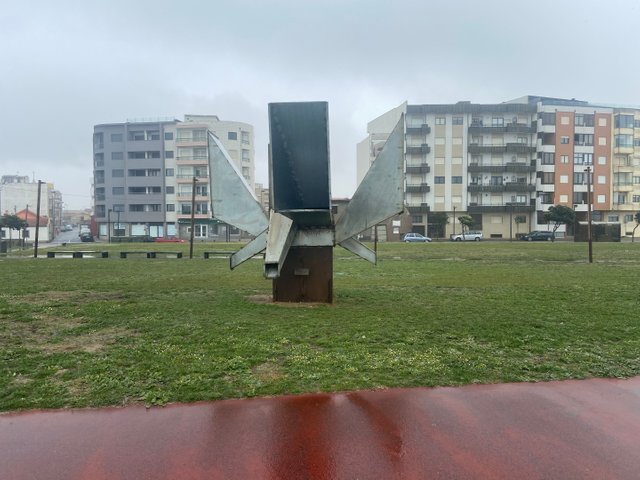 As you can see, this park is located within the beach area, with all possible communities for the good use and sports practices that Póvoa de Varzim offers us.
In summer, the beaches in this area are full of these small houses so that we can rent and have a place to stay during the hours of greatest sun exposure, with a symbolic cost.
Nearby, there is also a water channel with species of the place where we can enjoy a much more complete landscape and that in no way affects us because it was prepared with a wooden bridge that allows us the total mobility of that place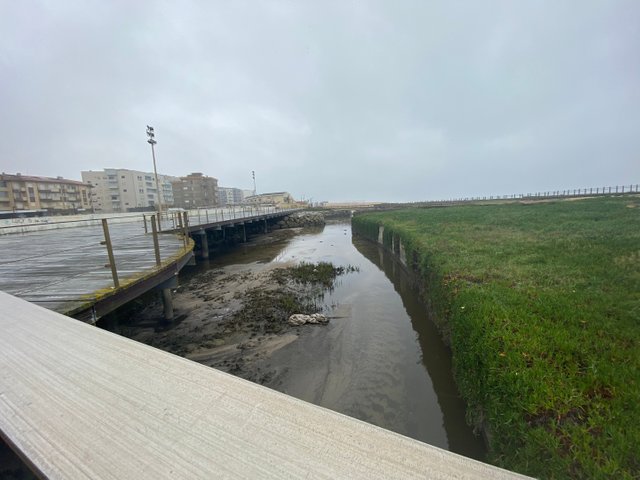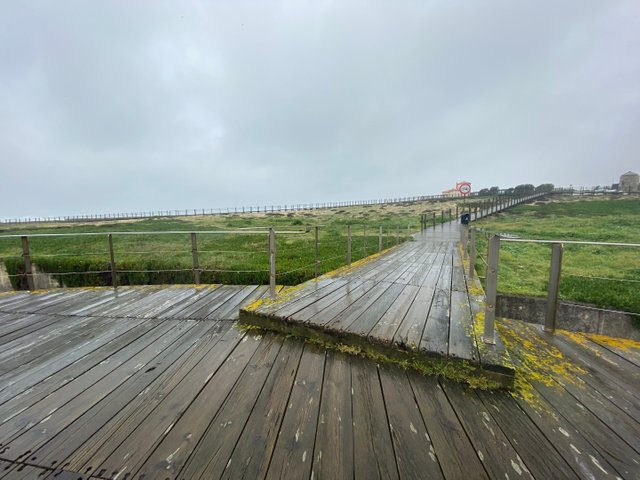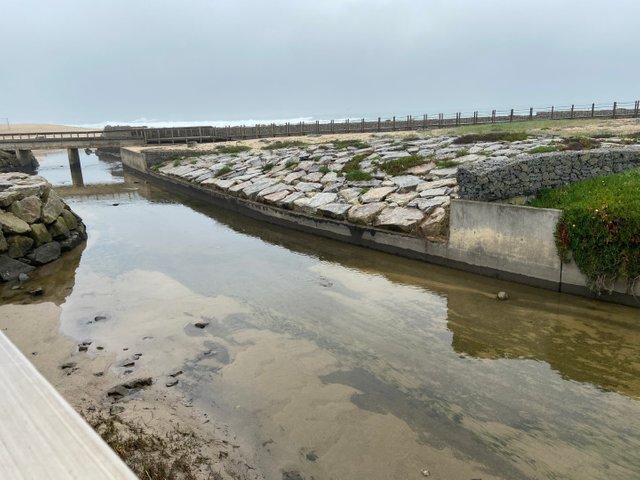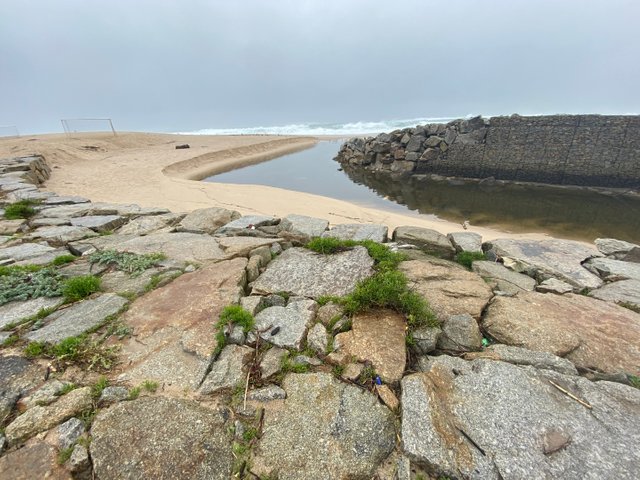 when leaving the beach it presented a view and the scenery of a city built on the beach.
Which doesn't bother me, environmentalists don't say the same thing, so here I leave this little presentation of this magnificent area that I hope you remember and enjoy a good weekend here.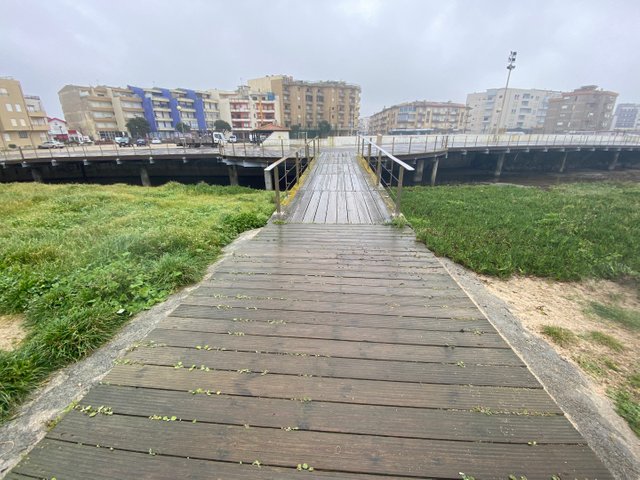 see you soon
## DREW