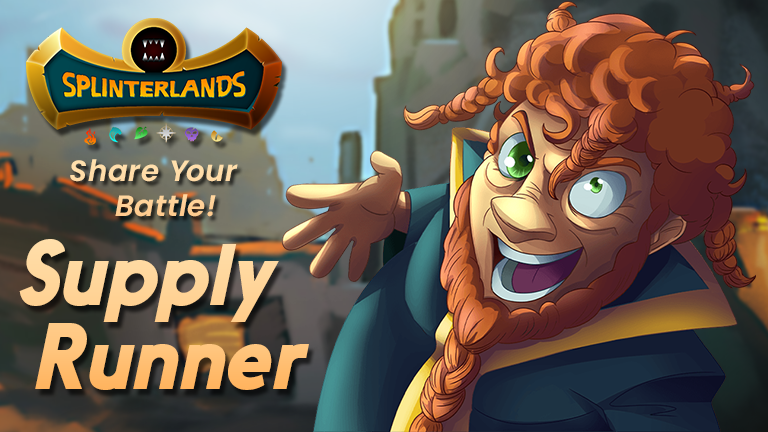 Folks, when you found this article, you probably know my aim of participating in Splinterlands' weekly challenges on a regular basis. Share a battle is one of the challenges I needed to get accustomed to and probably still need to accustom to even more. But I am more the analyst type of man than being an artist.
I also try to give readers at least a bit of insight on my perspective which is that of a player in Splinterlands Silver league.

Today is a bit different, though. This week's "Share Your Battle!"-challenge is about the Supply Runner. Normally I look at a given week's units and try write an article in which I try to point out that units strength. I usually utilize a battle in which I try to make use of its specific strength, as well.
When I tried this week, I could not think of a single virtue of the Supply Runner. I even started to look again at the stats to find any advantage this unit could give you. So let us look here at the stats, as well.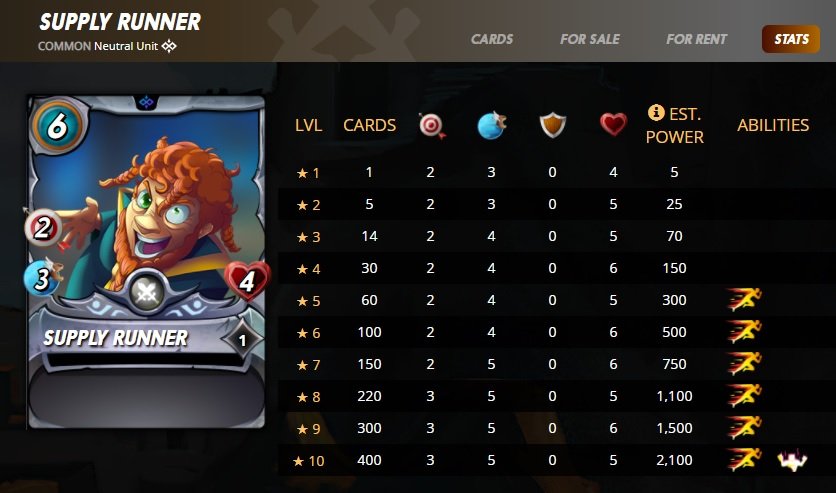 Did you find any specific strength in the first 3 levels (remember I play Silver league 3, only)? -I could not!
I mean yes, here is 2 ranged attack. -But it is "only" ranged attack and the unit costs 6 mana!

As I was not able to find a specific strength, I tried a different approach for my shared battle. You can find the battle here: https://m.splinterlands.io/#/battle/game/process/sl_0c0f6c7d110df5481125bbbb124edf19
This time I wanted to give the Supply Runner another try by comparing it to its peers. I mean perhaps I just missed its point!?
But first the fight's specific ruleset:
"Close Range" and "Lost Legendaries": Could there ever be a better opportunity to compare the abilities of ranged units including common cards?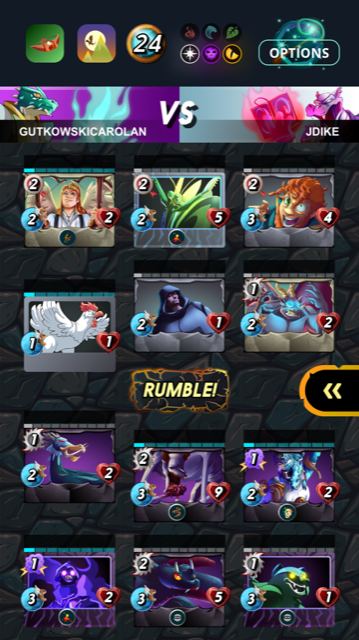 So have a look at my backline! There they are, 3 ranged attack units costing 6 mana each.
Which one would you choose? -I think the Supply Runner would be your last choice.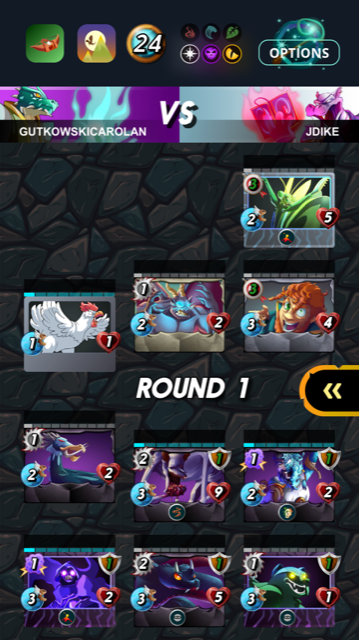 Unsurprisingly the battle never went in my favor. The enemy's summoner choice "Drake of Arnak" only added to this. I already lost 2 units, before I defeated the first monster of my opponent.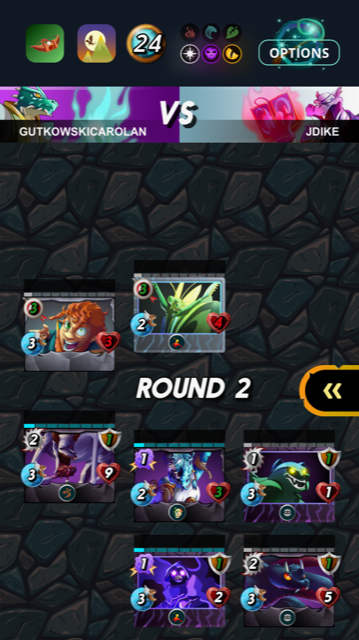 Short time after only 2 of my previously 3 ranged units were on the field. Lucky me, we were in Close range ruleset.
I think I do not have to try to create some artificial tension. I LOST THIS FIGHT! ;)
But surprise, surprise! Supply Runner was the last of my units on the field: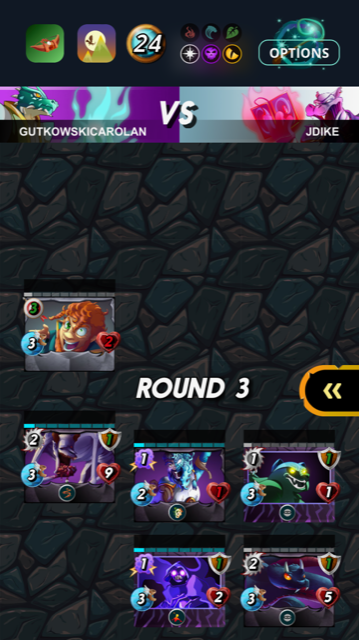 So in the end to what end? -I really tried to find some pros for the Supply Runner. But I could not! If I still miss a point, feel free to add your comment to this post!
Until I am forced to only use Dice and Chaos Legion cards by modern format, I cannot think of a reason to use the card. Sorry to say, but perhaps it is just my lack of imagination!
You read to the end, but haven't heard about Splinterlands at all? You want to support my quest for the Legendary Gold Foil card? -Feel free to use my sign-up link: https://splinterlands.com?ref=jdike