Hi!
Welcome to this post! In my last gameplay (the previous season) I fought many battles with the Back to Basics rule (Monsters lose all their abilities), so I decided to make this quick post (not as quick as I imagined) to give my point of view on how to approach these fights, since I saw some players, even in the Diamond League, using some Monsters, that in my opinion, are useless for this rule.
Rule analysis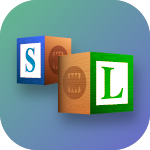 So, this rule, as I said, removes all Monsters abilities/effects. No shield, no stun, no healing or any other kind of offensive or defensive tool. The Monsters may only have abilities provided by the Summoner.

Having this in mind we know:
A melee Monster has to be in the first position to attack.
Ranged attackers cannot be in the first position, since they are unable to attack.
Magic attackers are able to attack from any position.
Monsters may receive effects/abilities from the Summoner.
How to build your lineup
Considering the rule's nature, our priority will be Magic Monsters. Why? Well, because it's attack hit directly Monster's Life points. Of course, if the rules don't allow Magic or they don't let you use Splinters with a strong Magic team, you don't have a choice but to use a lineup with Melee and Ranged attackers.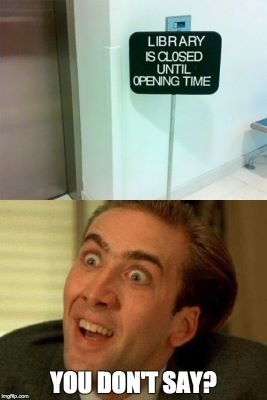 Hit points are very important too, as much as the attack power. You want to position your Monsters from the highest to the lowest Health points; the longer a Monster lives, more hits it will deliver. I know I sound like Captain Obvious, but some players don't seem to think this way, considering their lineups.

Battle analysis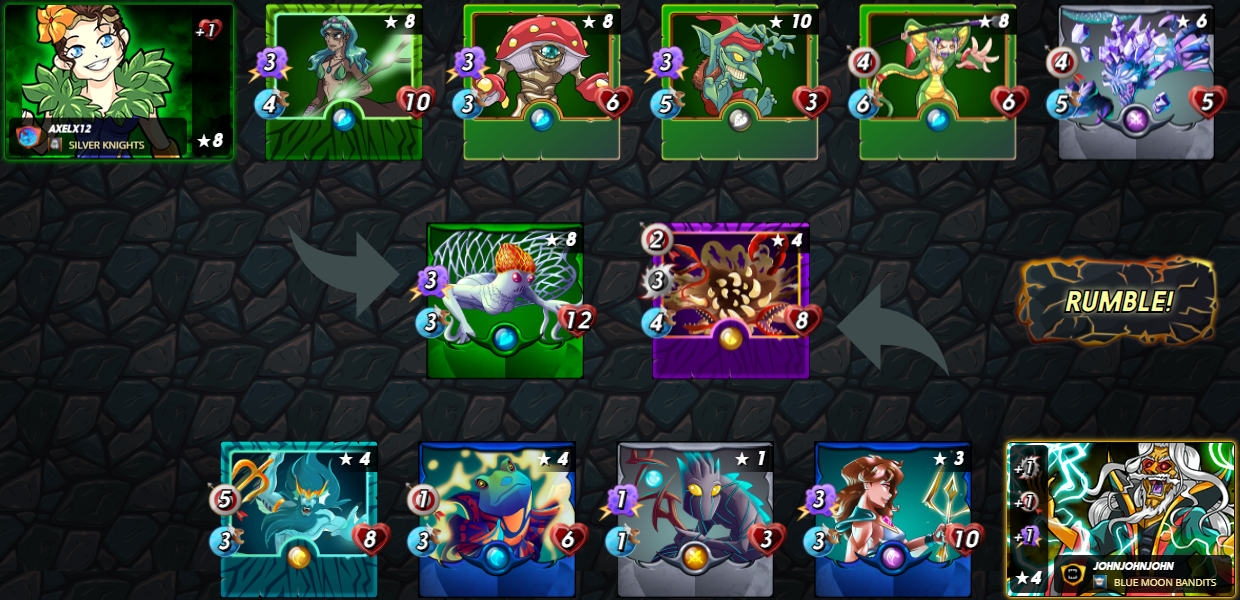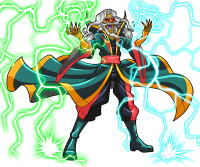 Analyzing this first battle in the Diamond League, we can see a very powerful Dragon Summoner that increases the three kind of attacks, very very useful with this ruleset. My opponent's tank option, however, I think it's a mistake. Don't get me wrong, the Vigilator is an amazing card, even from level 1, but, for this rule in particular you can do better. So, what card is better? Considering the 2 maxed Legendary Monsters and the Maxed and quite rare Legendary Summoner, I asume my opponent has options…

Every single one of these Monsters are cheaper to summon, with more Health, the same amount or more attack power, and the same or more speed points, except the Sea Monster, whose speed is lower than the Vigilator, but both it's Health and attack power are superior.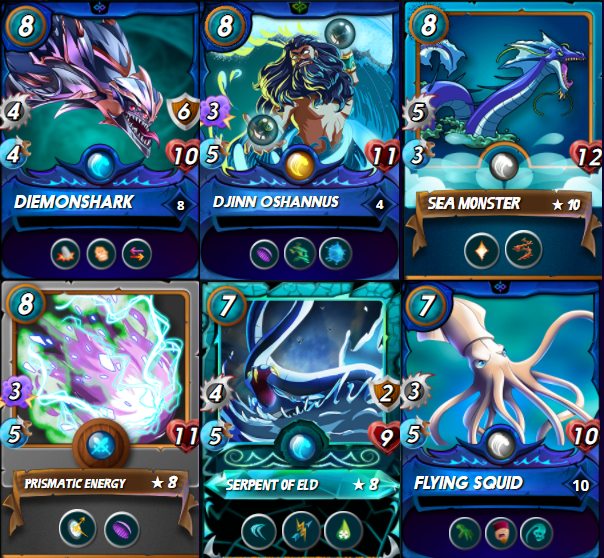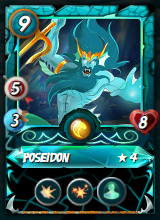 Nothing to say about Nerissa, she's great for this rule and for that position, however the last three Monsters are a problem; both the Spirit Hoarder and the Angelic Mandarin have a very weak attack and the Spirit's Health is quite low, and I have the feeling they are there because my opponent wanted to use Poseidon and he got Mana tight.

What is my problem with Poseidon, exactly? None, he is a great Monster, from level 2, because of it's Blast and Shield, however in this rule, his effects doesn't exist, and the rule makes everything a math problem. What do I mean?
Poseidon level 4: 5 damage – 8 HP – 3 speed = 9 Mana to summon.
Other options:
Sea Genie + Highland Archer: 6 damage – 11 HP – 4 speed = 9 Mana to summon.
Venari Wavesmith + Medusa: 6 damage – 10 HP – 3.5 average speed = 9 Mana to summon.
Captain's Ghost + Ice Pixie – 6 damage – 11 HP – 3.5 average speed = 9 Mana to summon.

I could keep going with Ranged attackers now, but I think I made a point… am I a maniac? probably… but thinking this way made me win more battles.
Of course you are not going to start making stats calculations before a match, but you know your own deck better than anybody else and you know what you are playing with, so you can quicly assess wether a card suits you for this rule or not.
Another advice for new players is: careful with Legendaries, especially those that cost too much Mana. They may seem very powerful, but they are heavy to carry in a fight, and in practice they may not deliver as you expected, so you should use them following a thoughtful strategy and not just because of their power.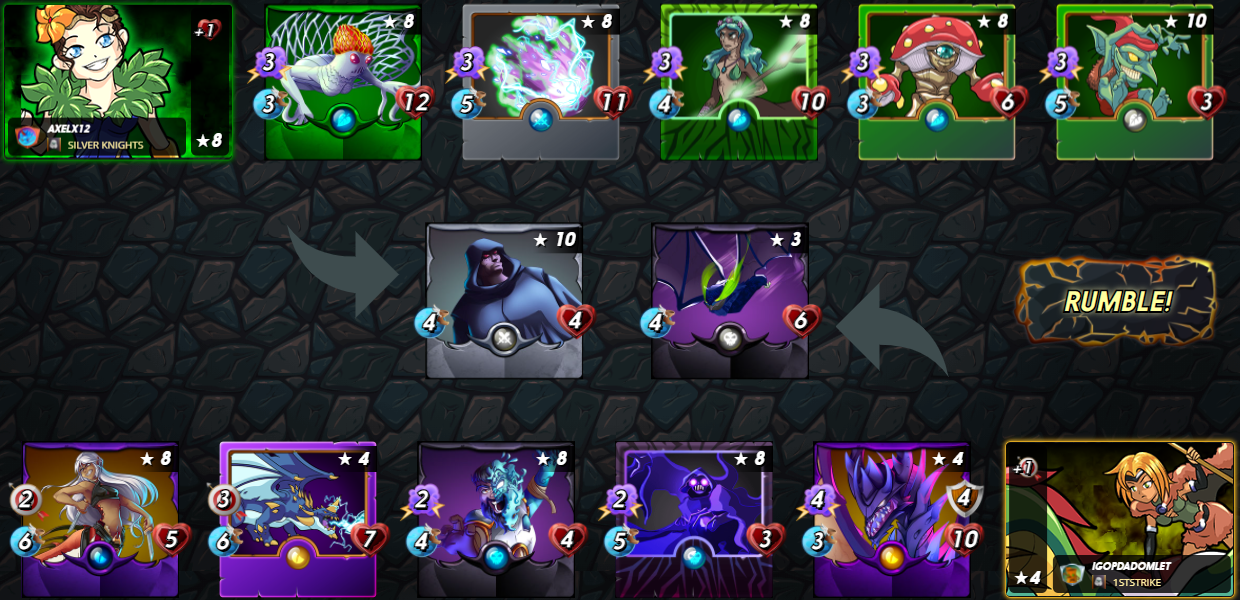 This second battle ilustrates what I mean about Legendaries. As you can see, with the exception of the tank, the rest of the team, which includes two Legendary Dragons, are fully maxed.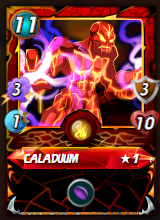 The tank election is fine, however we can see in second position a level 4 Chaos Dragon, which for this rule is great, but it costs 14 Mana to summon; that is just insane. I would only summon this Monster in a +50 Mana battle. Using this kind of cards (Chaos Dragon, Diamond Dragon, Cthulhu, Kralus, Oaken Behemoth, etc), drains too much Mana, and although they are strong on their own, they create weak points in your lineup, since your options decrease.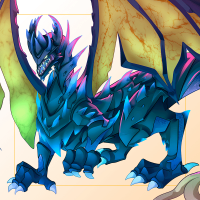 That weak point, in this battle, can be seen in the third and fourth position, where we can see two Monsters that combined, cost just 6 Mana; their attack is weak for the Diamond League, their Health is too low and we can't profit from their abilities because the rules don't allow it. Don't you believe that a much more solid team could've been assembled without that expensive Dragon?

Anyways, I hope you learned something from my manias. Feel free to comment if you have any thoughts about this rule or if you don't agree with something, so we can all be better.

More battles with this rule
Battle Link
Battle Link
Battle Link
Battle Link

If you want to win a Prismologist check out my giveaway.
Thumbnail Link

Thanks for reading!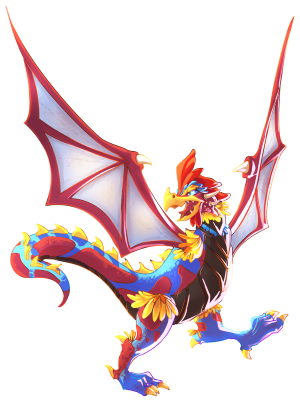 ESPAÑOL
¡Hola!
¡Bienvenido a este post! En mi último gameplay (la temporada anterior) luché muchas batallas con la regla Back to Basics (los monstruos pierden todas sus habilidades), así que decidí hacer este post rápido (no tan rápido como me imaginaba) para dar mi punto de vista sobre cómo abordar estas peleas, ya que vi a algunos jugadores, incluso en la Liga Diamante, usando algunos Monstruos, que, en mi opinión, no sirven para esta regla.
Análisis de la regla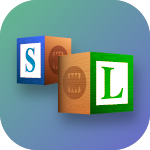 Entonces, esta regla, como dije, elimina todas las habilidades/efectos de los Monstruos. Sin escudo, sin aturdimiento, sin curación o cualquier otro tipo de herramienta ofensiva o defensiva. Los Monstruos solo pueden tener habilidades proporcionadas por el Invocador.

Teniendo esto en cuenta sabemos:
Un Monstruo cuerpo a cuerpo tiene que estar en la primera posición para atacar.
Los atacantes a distancia no pueden estar en primera posición, ya que no pueden atacar.
Los atacantes mágicos pueden atacar desde cualquier posición.
Los monstruos pueden recibir efectos/habilidades del Invocador.
Cómo construir tu alineación
Teniendo en cuenta la naturaleza de la regla, nuestra prioridad serán los Monstruos Mágicos. ¿Por qué? Bueno, porque su ataque golpea directamente los puntos de vida de los Monstruos. Por supuesto, si las reglas no permiten Magia o no te permiten usar Splinters con un equipo de Magia fuerte, no tienes más remedio que usar una alineación con atacantes cuerpo a cuerpo y a distancia.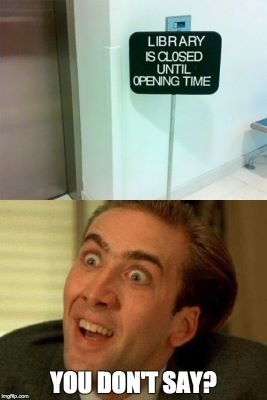 Los puntos de golpe también son muy importantes, tanto como el poder de ataque. Quieres posicionar tus Monstruos desde el punto de Salud más alto al más bajo; cuanto más tiempo viva un Monstruo, más golpes dará. Sé que sueno como el Capitán Obvio, pero algunos jugadores no parecen pensar de esta manera, considerando sus alineaciones.

Análisis de batalla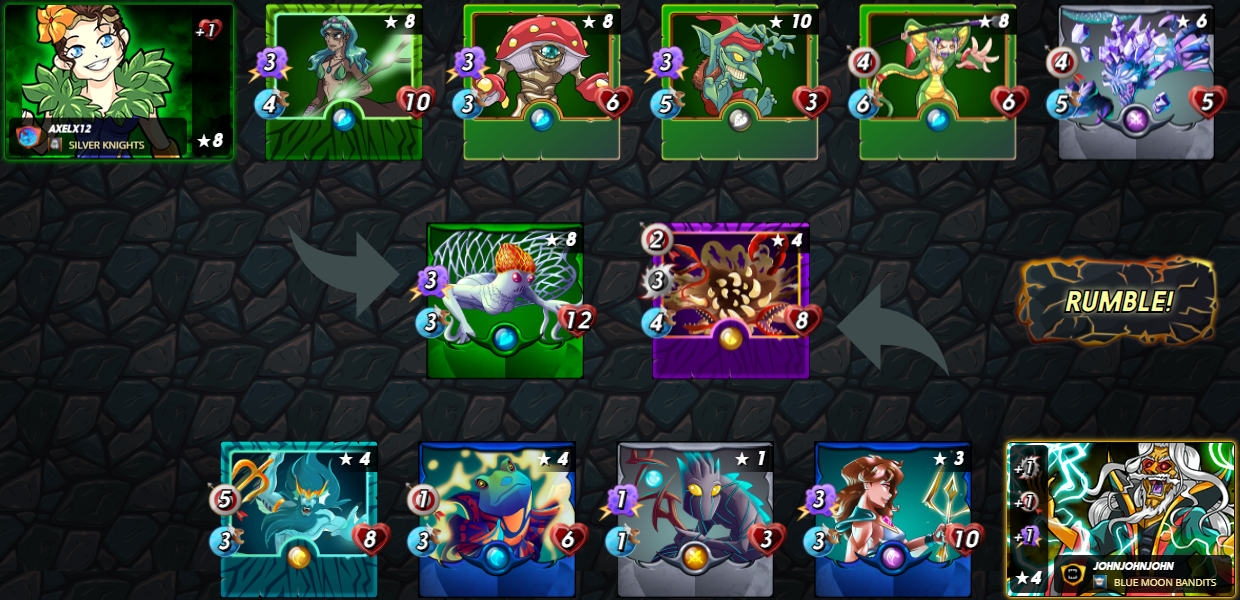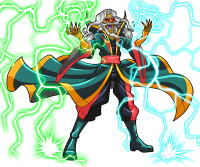 Analizando esta primera batalla en la Diamond League, podemos ver un Dragon Summoner muy poderoso que aumenta los tres tipos de ataques, muy muy útil con este reglamento. La opción de tanque de mi oponente, sin embargo, creo que es un error. No me malinterpretes, Vigilator es una carta increíble, incluso desde el nivel 1, pero, para esta regla en particular, puedes hacerlo mejor. Entonces, ¿qué tarjeta es mejor? Teniendo en cuenta los 2 Monstruos legendarios al máximo y el invocador legendario al máximo y bastante raro, supongo que mi oponente tiene opciones...

Todos y cada uno de estos Monstruos son más baratos de invocar, con más Salud, la misma cantidad o más de poder de ataque, y los mismos o más puntos de velocidad, excepto el Monstruo Marino, cuya velocidad es menor que la del Vigilador, pero tanto su Salud como su ataque son superiores.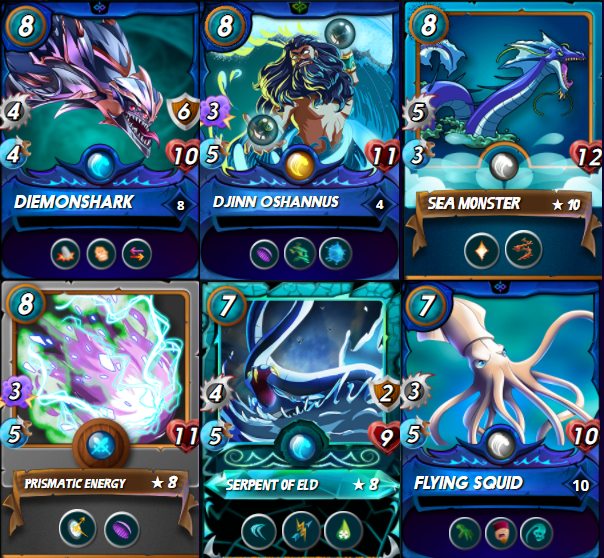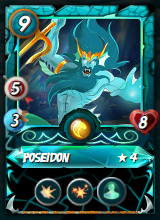 Nada que decir sobre Nerissa, ella es genial para esta regla y para esa posición, sin embargo, los últimos tres Monstruos son un problema; tanto el Spirit Hoarder como el Angelic Mandarin tienen un ataque muy débil y la salud del espíritu es bastante baja, y tengo la sensación de que están ahí porque mi oponente quería usar Poseidón y tenía poco maná.

¿Cuál es mi problema con Poseidón, exactamente? Ninguno, es un gran Monstruo, desde el nivel 2, por su Blast y Shield, sin embargo, en esta regla, sus efectos no existen, y la regla hace que todo sea un problema matemático. ¿Que quiero decir?
Poseidón nivel 4: 5 daño – 8 HP – 3 velocidad = 9 Mana para invocar.
Otras opciones:
Sea Genie + Highland Archer: 6 daño – 11 HP – 4 velocidad = 9 Mana para invocar.
Venari Wavesmith + Medusa: 6 daño – 10 HP – 3.5 velocidad promedio = 9 Mana para invocar.
Captain's Ghost + Ice Pixie – 6 daño – 11 HP – 3.5 velocidad promedio = 9 Mana para invocar.

Podría seguir con los atacantes a distancia ahora, pero creo que se entiende el punto ... ¿soy un maníaco? probablemente… pero pensar así me hizo ganar más batallas.
Por supuesto, no vas a empezar a hacer cálculos de estadísticas antes de un partido, pero conoces tu propio mazo mejor que nadie y sabes con qué estás jugando, por lo que puedes evaluar rápidamente si una carta te conviene para esta regla o no.
Otro consejo para los nuevos jugadores es: cuidado con los legendarios, especialmente con aquellos que cuestan demasiado maná. Pueden parecer muy poderosos, pero son pesados de llevar en una pelea y, en la práctica, es posible que no funcionen como esperabas, por lo que debes usarlos siguiendo una estrategia bien pensada y no solo por su poder.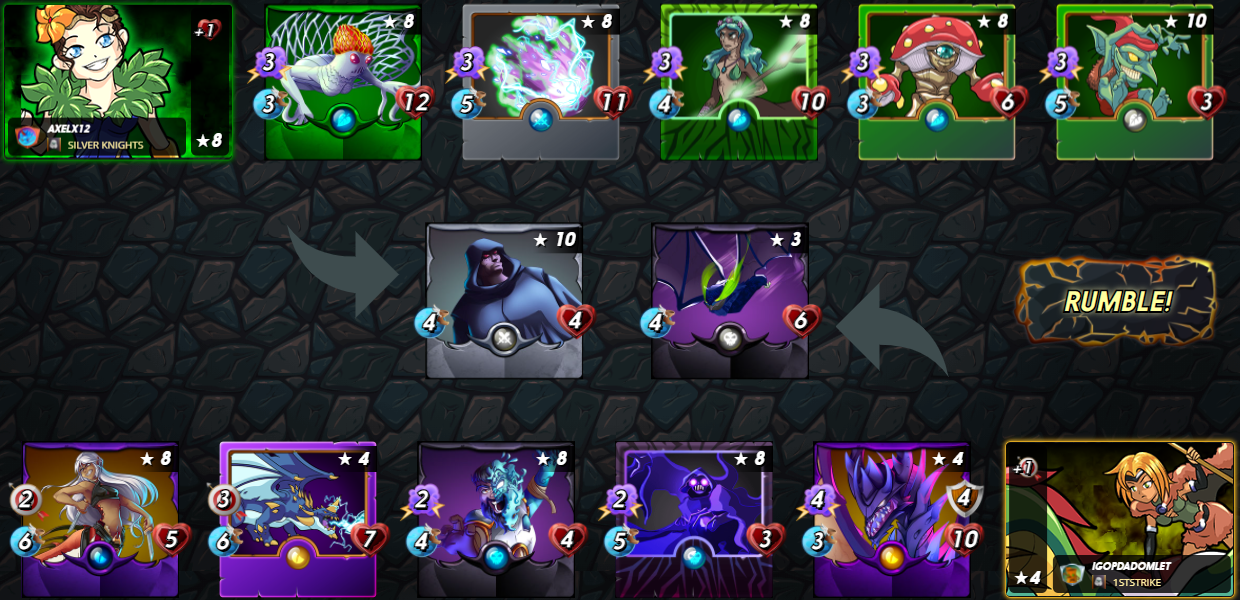 Esta segunda batalla ilustra lo que quiero decir acerca de los legendarios. Como puedes ver, con la excepción del tanque, el resto del equipo, que incluye dos dragones legendarios, está al máximo.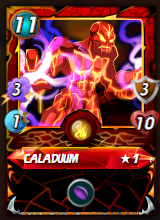 La elección del tanque está bien, sin embargo, podemos ver en segunda posición a un Dragón del Caos de nivel 4, que para esta regla está genial, pero cuesta 14 Maná invocarlo; eso es una locura. Solo convocaría a este Monstruo en una batalla de +50 Mana. Usar este tipo de cartas (Chaos Dragon, Diamond Dragon, Cthulhu, Kralus, Oaken Behemoth, etc), drena demasiado Mana, y aunque son fuertes por sí mismas, crean puntos débiles en tu alineación, ya que tus opciones disminuyen.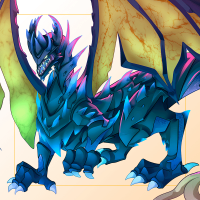 Ese punto débil, en esta batalla, se puede ver en la tercera y cuarta posición, donde podemos ver dos Monstruos que combinados, cuestan apenas 6 Mana; su ataque es débil para la Diamond League, su salud es demasiado baja y no podemos beneficiarnos de sus habilidades porque las reglas no lo permiten. ¿No crees que se podría haber formado un equipo mucho más sólido sin ese costoso Dragón?

En fin, espero que hayas aprendido algo de mis manías. Sentite libre de comentar si tenés alguna idea sobre esta regla o si no estás de acuerdo con algo, para que todos podamos ser mejores.

Más batallas con esta regla.
Link Batalla
Link Batalla
Link Batalla
Link Batalla

Si querés ganar un Prismologist pasá por mi sorteo.
Link Miniatura

¡Gracias por leer!