Nobody said that the route to the moon was an easy task.
Potholes, obstacles, corrections and FUD appear here and there from time to time but if the history we have of BITCOIN repeats itself it is very likely that we are witnessing a correction similar to the one we experienced in May 2017 when the price fell sharply and steadily from $3,000 to $1,750 in a matter of a few weeks.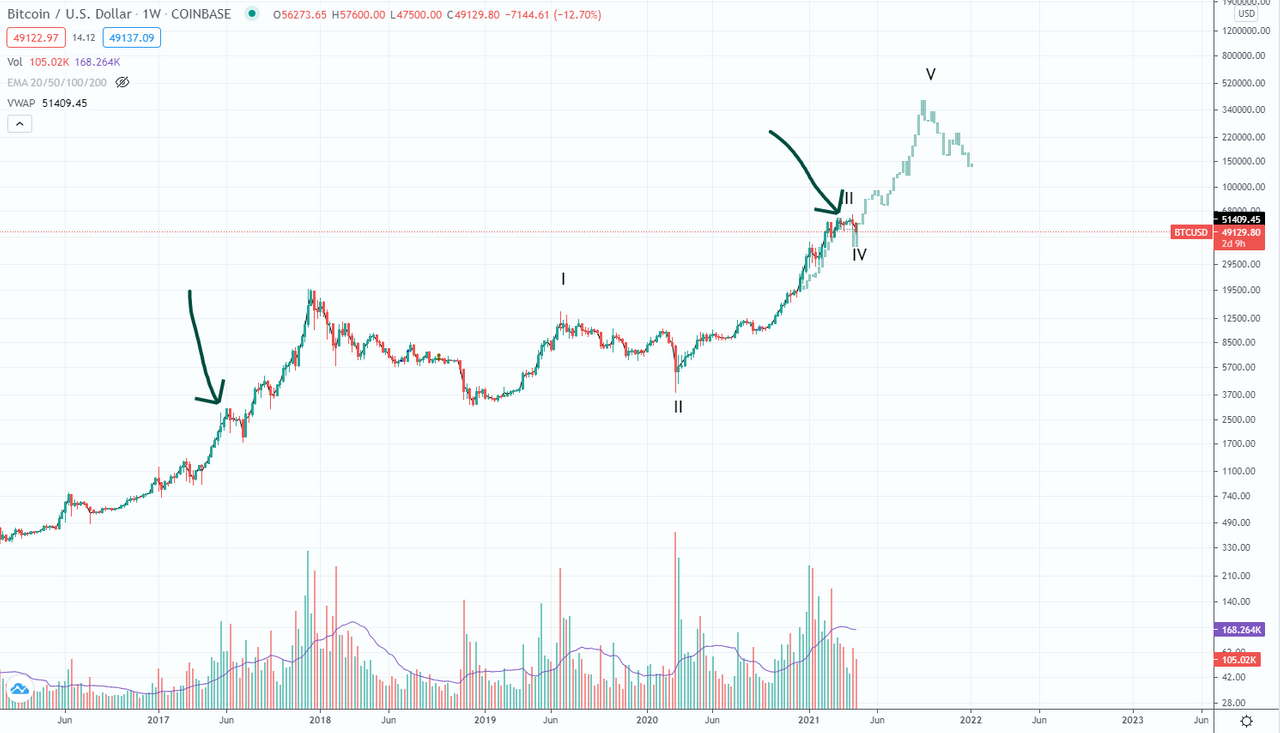 That was a drop of just over 40%.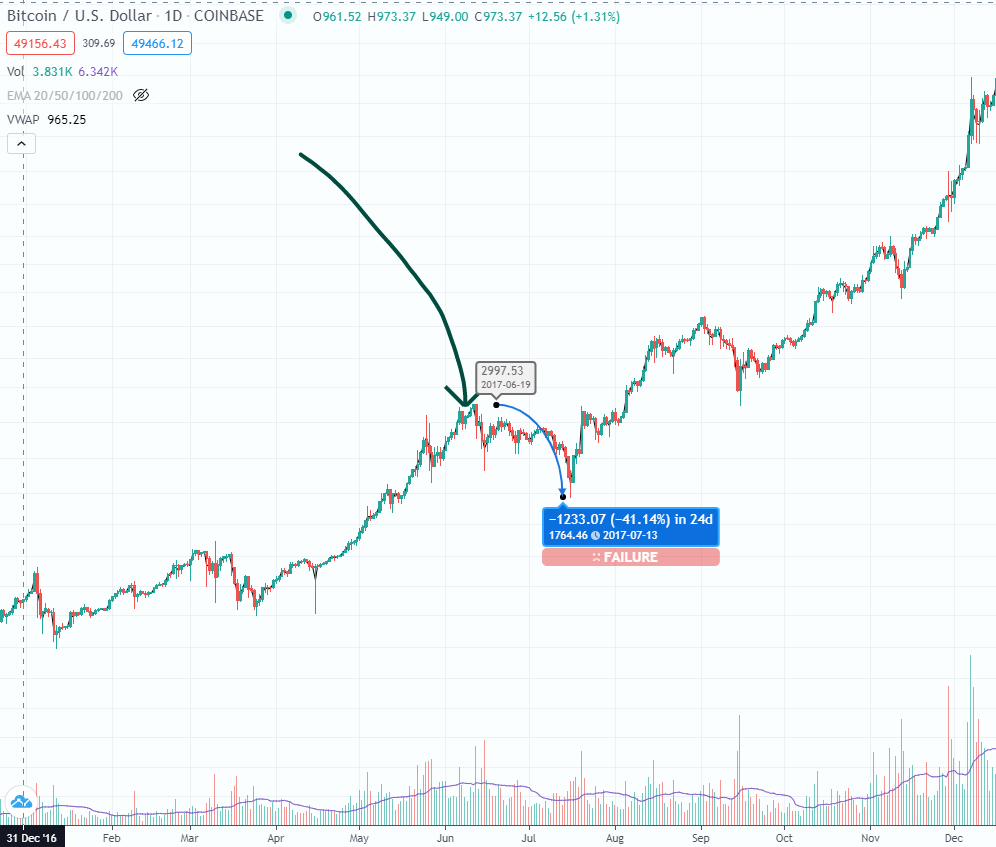 What we have today is a 26% drop from the ATH sustained for a couple of weeks only, as a conclusion for all those who demand the return of the bear market is that they may be right, we are in a transitory BEAR MARKET, possibly in the formation of the correction wave number 4, which, I do not expect it to fall below the rectangle that I show in the following graph and that would represent something similar to the correction I am referring to from 2017.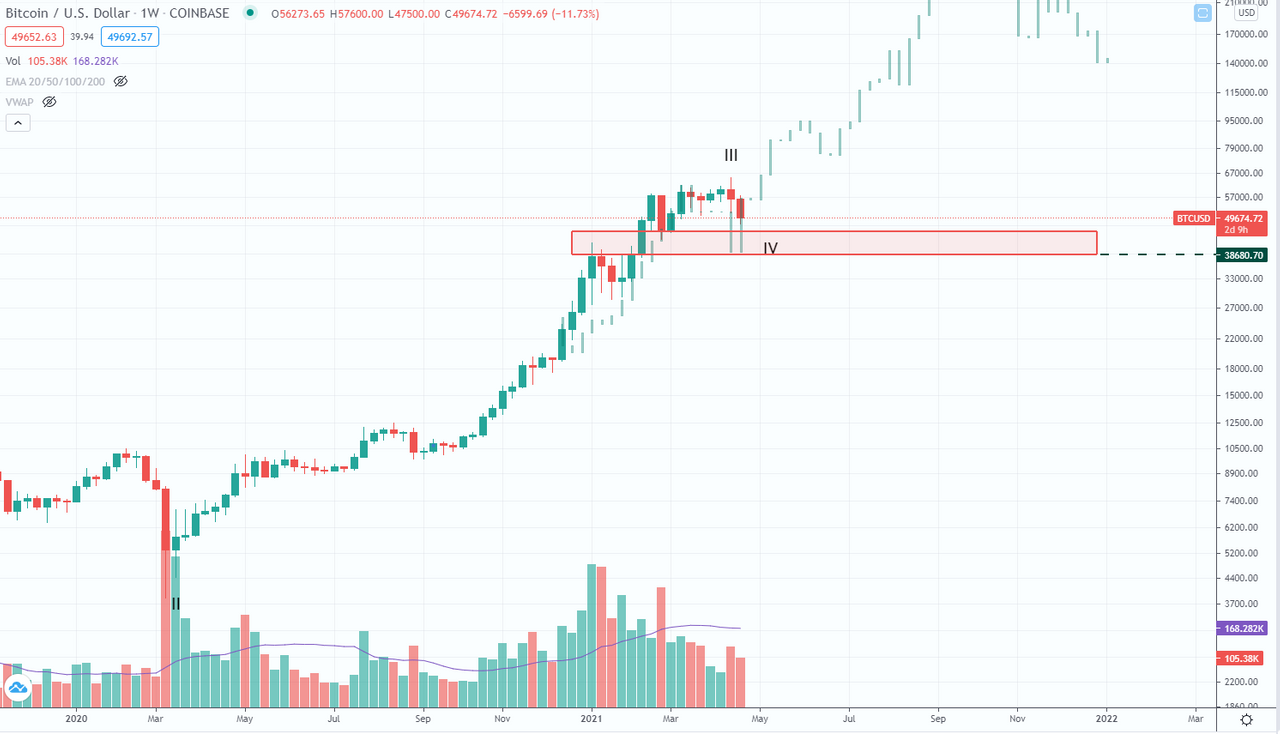 As always, small timeframes such as 4h or even the daily offer us very reduced perspectives of the market, but in the long term the weekly or monthly timeframes give us the key to the general trend.
Stay quiet and hodl... this correction or transitory Bear Market is ​​going to go as easy as it came.
---
*Disclaimer: This is just my personal point of view, please, do your own assessment and act consequently. Neither this post nor myself is responsible of any of your profit/losses obtained as a result of this information.


Posted Using LeoFinance Beta