400,000 Dollars by the end of the year...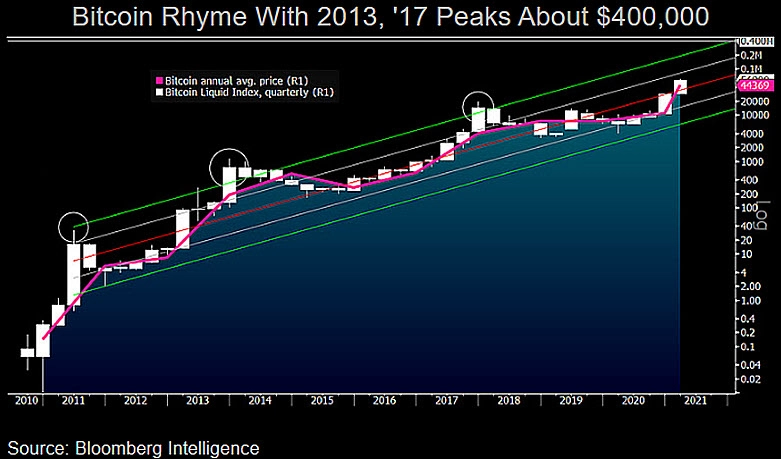 The beauty of this chart is that it has rhymed 3 times in a row over the last decade and although it may not be the same this time, someone explain to me why it can't happen again.
It seems crazy, I know... and although I understand that scarcity empowers the price, I do stop thinking that at some point some of the whales and institutions that house the largest proportion of BITCOIN should take profit in any time, dragging the price towards down...
But on the other hand, there is an estimate that there are only 100 million owners of bitcoins. If true, it means about 1.3% of the world's population owns bitcoin.
As time goes by, BITCOIN and its derivatives altcoins are becoming more and more popular, more people enter the market and more scarce is done with what there is no other remedy than to continue rising in value.
Taking this into account, are the whales interested in selling? Or on the contrary, hold BTC until it wipes out the traditional economy?
If so, our ultimate goal would be to accumulate the more BTC the better because those of us who do it are going to be the bankers of the future, even though, I hate that profession (LoL)...
---
*Disclaimer: This is just my personal point of view, please, do your own assessment and act consequently. Neither this post nor myself is responsible of any of your profit/losses obtained as a result of this information.
Posted Using LeoFinance Beta