Another month has passed, time for another analysis of my personal performance on HIVE.
During this month I couldn't manage to sustain a consistent work as a manual curator, additionally, I think there is a stagnancy on the quantity of the content being published lately and this is obviously impacting my performance as a curator.
And this has happened despite that I have been less "productive" in terms of posting but, somehow, the community found I was doing great instead.
However, I am really satisfied with my incomes as an author, despite I myself recognise that I have been "less productive" as well lately...perhaps it has been so because an impressive amount of workload I had the last couple of days which prevent me to write better things.
Coming back now to the monthly summary:
This is my Monthly Author Rewards chart: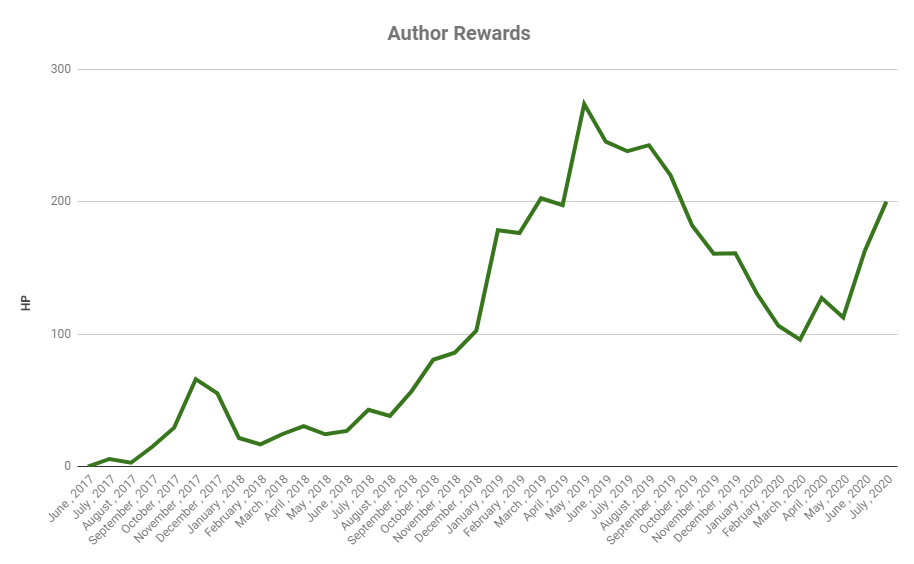 My Author Hive Power rewards on June has reached 200 HP, an impressive increase of 23% over June's value.
This is my Monthly Curator rewards chart:
A reduction of around -15% in comparison with June's curation is concerning indeed.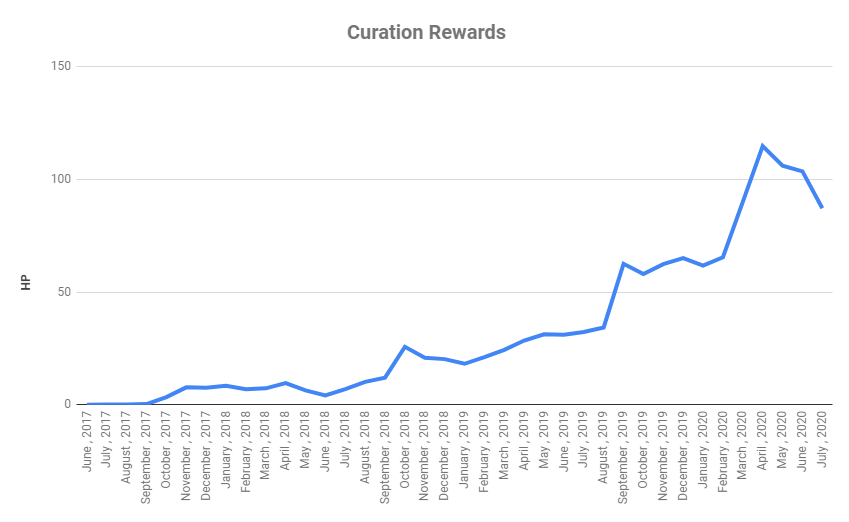 The ROI on curation has decreased drastically this month as I explained in the preamble. I am over 87 HP a month, which means:
Around 0.008069 HIVE per 1 Powered up HIVE per month
0.09683 HIVE per 1 HP per year
1045 HP in total a year or 9.68% of ROI over 10800 active HIVE POWERED UP
Still, not a bad ROI but much less than the ROI I used to get in previous months...
Overall picture of the HP earned on July is...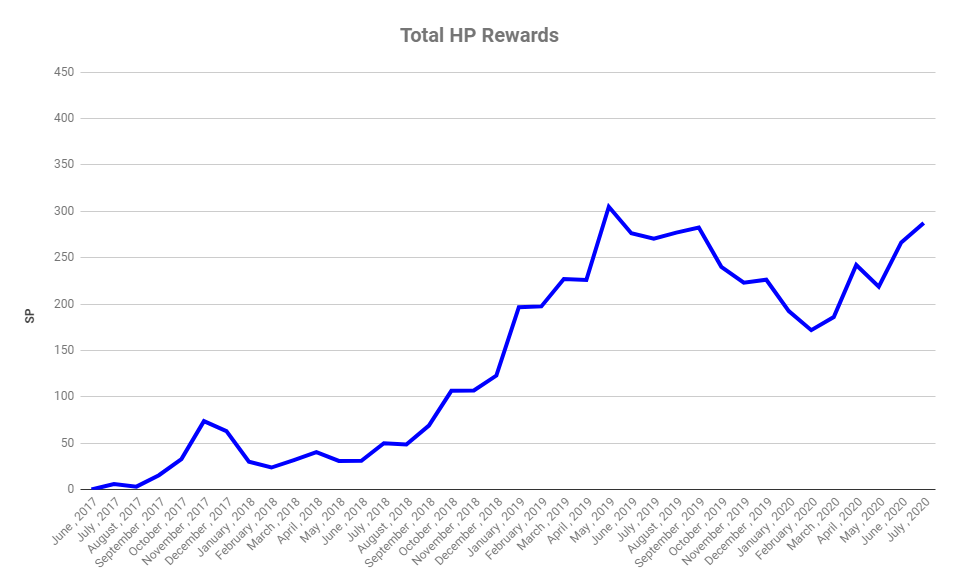 Compounding both previous charts I get a total of 287 HIVE POWER a month, 7.82% more from June, which is amazing! That means around 63 USD of free-extra income staked in my account only in HIVE POWER. Besides I get approximately 44 USD more in Liquid HIVE.
As I always say, make no mistakes here, this value could be seen as a very small amount for an outsider investor but, just take into account that the current price per HIVE is around 0.22 USD and also that we have already seen the price of this crypto above 6 USD in the past (former STEEM), in my opinion, HIVE has all the numbers to get a usual price above 1 USD at least.
---