This is how I see it, a fully defined trading channel, a series of repetitions in a row that directly relate the expiration date of futures and the bullish and bearish subcycles.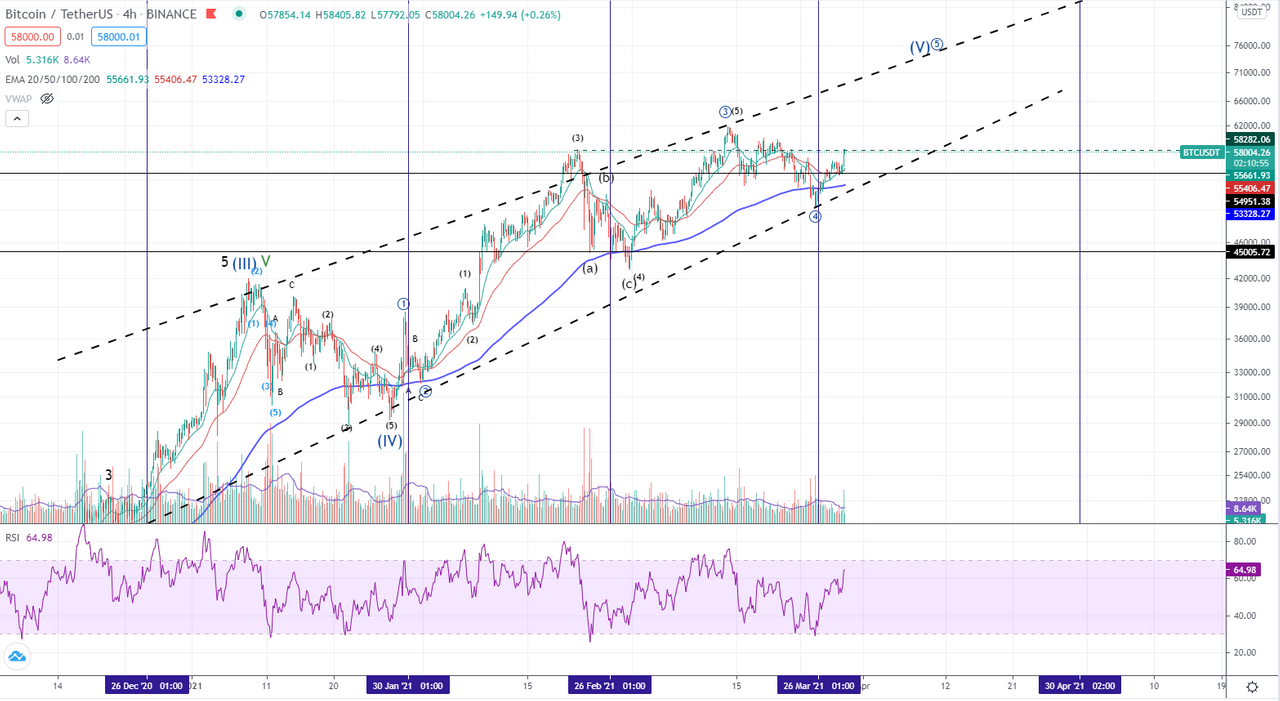 As if it were a Swiss watch, BITCOIN finished its correction corresponding to the last Friday of the month, bouncing on the limit or lower line of the trading channel and slightly crossing the 200EMA in 4 hours, from which, BITCOIN lines up in search of the limit or top line.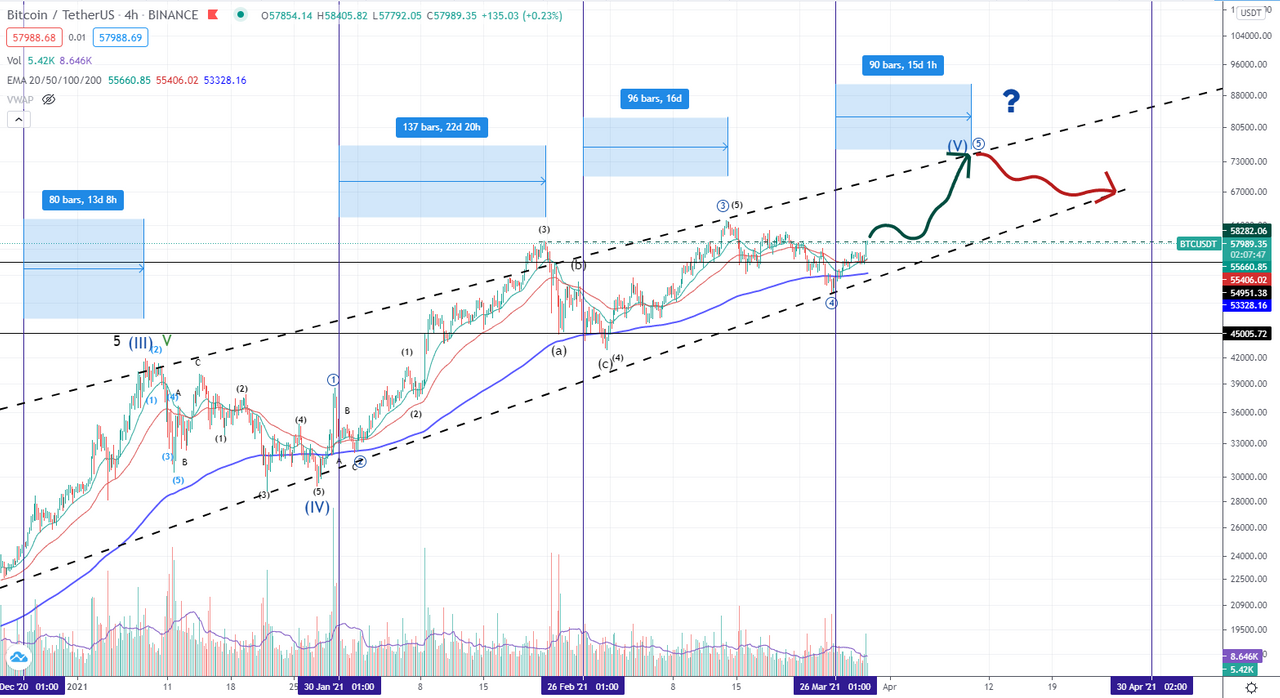 The historical near past tells us that we should at least have a couple of weeks of Uptrend, counting on this week with what should be prepared for a BTC rally towards $ 75,000 and a subsequent correction towards 65,000 if the trading channel work again.
My strategy continues to keep "sailing" each of the waves that this incomparable opportunity offers us, increasing my amount of accumulated BTC with each "hangover".
Now I am focused om the 60K level, thinking to sell there and buy again at 56K...
---
*Disclaimer: This is just my personal point of view, please, do your own assessment and act consequently. Neither this post nor myself is responsible of any of your profit/losses obtained as a result of this information.
Posted Using LeoFinance Beta