Besides the recent increase of price that not only HIVE but the whole market is presenting these days, forget about the current fall just happening that is going to be short-lasting, there is another good indicator appearing in the information that our fellow Hivean @penguinpablo has recently presented to us in his regular weekly Hive Report.
This one: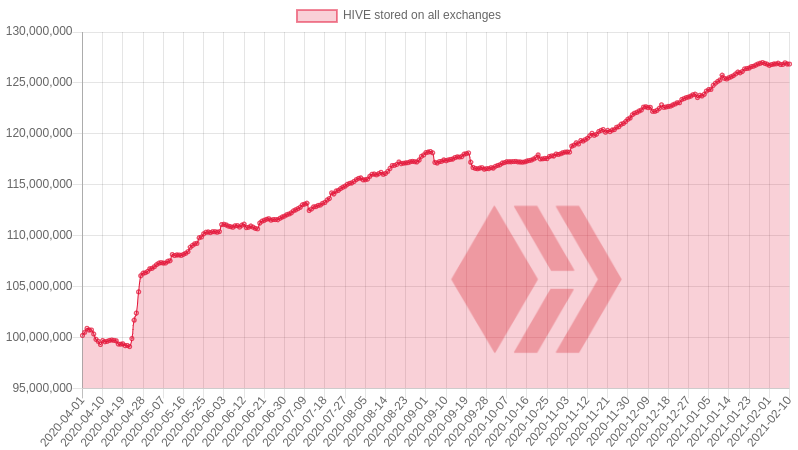 Yep, this is the total amount of HIVE stored in all exchanges and, despite in a first sight it could still provide you with so bad feelings and frustration, I am trying to be positive and to see the "green shoots" growing on top of that painful long-lasting and steep cliff.
It looks like the amount of HIVE stored on exchanges are stabilising if not starting to decrease, and this, my friend, are good news because despite all the selling pressure that HIVE has suffered since its split from STEEM, this is the first time we see an equilibrium of sellers and Buyers which I hope it will lead for the victory of the seconds from now on, in my opinion.
What is also interesting is to see that, HIVE is not performing so bad lately in front of BTC, I mean, of course, still would be a bad investment If we would have chosen to put the money on HIVE instead of BTC but it looks that HIVE is also recovering the field on this aspect as well.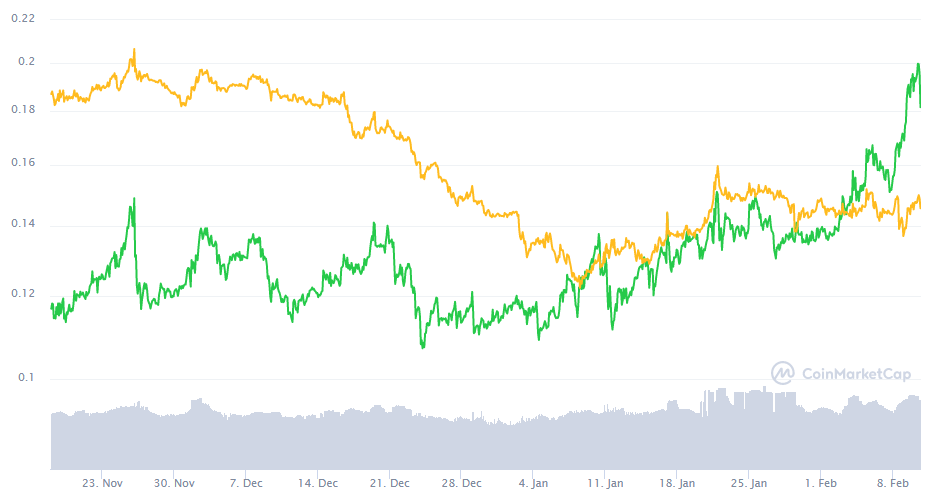 Finally I am starting to see the light at the end of the long tunnel.
Enjoy!
---
*Disclaimer: This is just my personal point of view, please, do your own assessment and act consequently. Neither this post nor myself is responsible of any of your profit/losses obtained as a result of this information.