Another excellent Chart resource provided by GLASSNODE is indicating that the confidence of the Long-term HODLERS relative to the price of BITCOIN is higher day after day.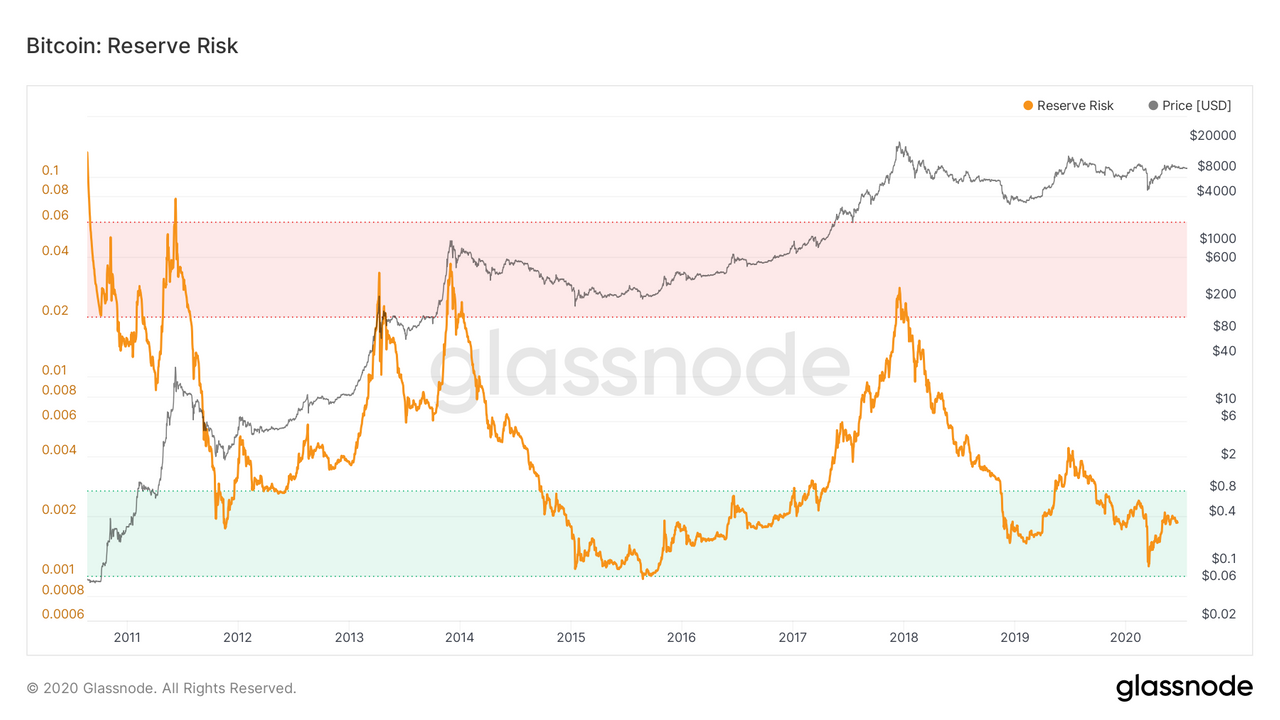 As you can see in the chart, besides the logarithmic curve of BTC price versus time, you have another curve in orange, which is the "Reserve Risk" indicator.
When confidence is high and price is low then there is an attractive risk/reward to invest in Bitcoin at that time (green zone). When confidence is low and price is high then risk/reward is unattractive (red zone). Investing in Bitcoin during periods where Reserve Risk is in the green zone has produced outsized returns over time.
(Source)
It is time to accumulate each and every satoshi we can because the next jump is going to be massive.
*Disclaimer: This is just my personal point of view, please, do your own assessment and act consequently. Neither this post nor myself is responsible of any of your profit/losses obtained as a result of this information.