A lot of people might have come across a lot of news about our little corner of the blockchain world lately since the purchase of Steemit.inc by tech celebrity Justin Sun. While there are lots of tweets and articles about what is happening and when, so far there has been no real news and little of value to people watching this space.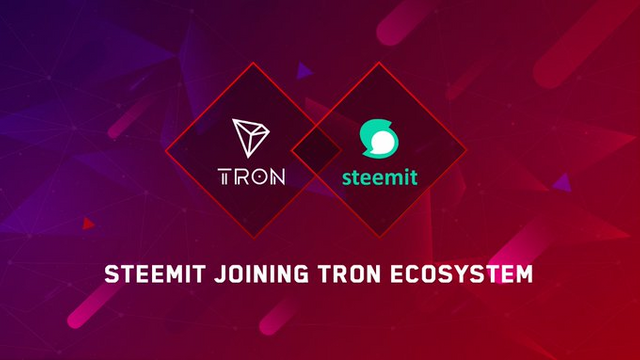 We have seen lots of contradicting statements and plenty FUD about what is going to happen next but at this moment in time nobody knows for sure. In all honesty I don't even think Justin knows yet as he has bought a lot more than he bargained for in the best possible way. STEEM is such a powerful and intricate blockchain that hosts a variety of projects and with a little help from a big company could rapidly expand to fulfill its full potential.
All we know for sure so far is that Justin has purchased Steemit.inc and their stake in the STEEM blockchain. Steemit.inc do not own the blockchain as it is open sourced and owned by all of the stakeholders here by way of their locked in stake. (STEEM Power.)
Steemit.inc is a private company who own a large stake in this blockchain, have a lead team of developers that are working on upgrading the blockchain and own the interface Steemit.com for linking into the STEEM blockchain.
This is what Justin now has access to and not the STEEM blockchain and not the various apps and communities currently residing on this blockchain. While this could change over time there is no truth in the statements saying that he will be moving everything over to Tron. There might be more deals made in the future. They might open up more avenues to link the chains or tempt people and apps to a new STEEM token but for now it's all purely speculation.
WE DON'T KNOW.


What we do know is that a lot more people are seeing the STEEM blockchain right now and some might even want to come in here and check out what it is capable off. Why did he wan't to get involved with STEEM in the first place?



Because it's goddamn awesome here. That's why.
Justin may not realize it yet but STEEM has the potential to bridge the gap between regular users and the blockchain world. With the right push STEEM can become a force in crypto and become the go to place for projects to meet the people.
If you don't yet have an account you can apply for one on the steem website,
https://signup.steemit.com/ which has a waiting time of usually one day or an instant purchase for one. This is due to the cost involved in creating your account/wallet. A huge advantage that STEEM has is easy to use wallet addresses which is tied to your username.
Another is that STEEM is one of the most used blockchains out there without feeling a bit of strain on it's resources. That is due to changes made over the past year to reduce operating costs and allows STEEM to scale massively from it's current position unlike a lot of the other chains.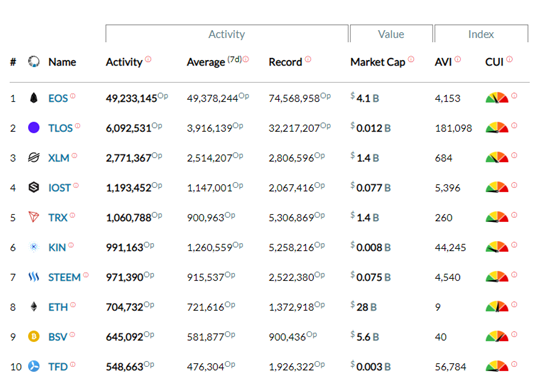 The next major advantage are the fast (3 second transactions) which are free once you have stake on the system. The more transactions you want to do, (compare and app with 1m users to a single user account) the more stake you will need or can rent. This is great compared to paying GAS fees on every transactions on the ETH blockchain.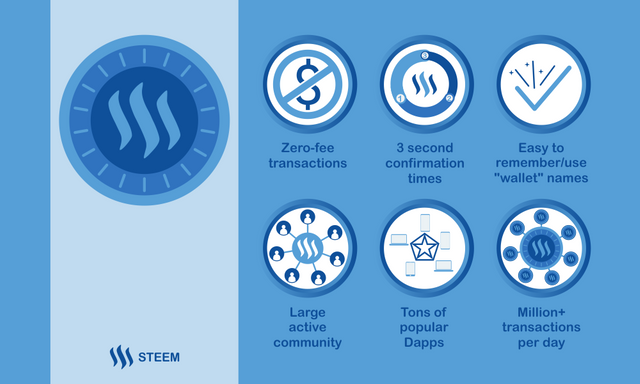 Now you have joined the STEEM blockchain, what do you do?
Is this you? Have you stumbled into our crazy little world and want to know what the fuck is going on? The answer to that is lots.
The first thing I would recommend is to install STEEM KEYCHAIN web extension for using any of the apps and storing tokens.
KEYCHAIN
Steemit.com is a blogging site and the first app on the STEEM blockchain. As it had first mover advantage a lot of people recognize the name without realizing it is only a tiny part of a huge eco-system.
If you want to invest in STEEM based tokens/projects:
https://steem-engine.com/
https://dex.steemleo.com/market/LEO
https://steempeak.com/me/proposals - The Steem Proposal System (SPS) is an on chain decentralized autonomous organization (DAO) that allows users to submit proposals for funding and vote on which proposals should be funded.
If you want to blog or write there are lots of options:
https://steemit.com/ - Justins new baby
https://steempeak.com/ - General stuff, more advanced interface
Esteem.app - Mobile interface
https://travelfeed.io/ - Travel blogging
https://www.sportstalksocial.com/ - Sports blogging
https://www.palnet.io/ - general blogs
https://www.creativecoin.xyz/ - For posting original and creative content
https://www.CTPtalk.com - Affiliate marketers, online businesses and entrepreneurs.
This is only a taste of the options out there to find your space on the chain. More detailed options can be found on https://steempeak.com/tribes


Now if you don't want to blog you can game. On STEEM we have:
https://splinterlands.io?ref=niallon11 - trading card game and one of the biggest in blockchain.
https://www.holybread.io?ref=niallon11 - RPG style browsergame
https://nextcolony.io/ - open-world universe with RPG elements
https://kryptogamers.com/?ref=niallon11 - Casino style games
https://steemslotgames.com/?referral_name=niallon11 - Dice, slots, casino
Again Just a snapshot as there are plenty more options out there with a lot more on the way this year. Lots of great projects currently being built and should be here shortly.
We also have video apps with:
https://3speak.online/ - Video and livestreaming
https://d.tube/ - Video hosting service
https://www.vimm.tv/ - livestreaming service
How could anybody get bored with all of this going on and so many ways to get involved and earn STEEM through activity. That's without mentioning all of the other dapps that we have on the system.
https://appics.com/index.html - Photography instagram like app
https://actifit.io/signup?referrer=niallon11 - Fitness tracker and posting app.
https://dlease.io/ - STEEM leasing platform
https://review.hunt.town/r/345 - Do tasks, earn money.
I can't even keep going there are so many different apps and platforms linked to the chain. These are just some of the top ones from my head so don't be offended if I have left any important ones out. Just throw them into the comments so that we can get a better picture of everything that is going on right now. For new and existing users.



Maybe you don't believe me. Why not look at other bloggers to see what they think?



After being in operation for the past 4 years, the STEEM blockchain has gained some great voices from the crypto world and some very interesting people to follow for information and entertainment.
@pennsif - Producer of steemnews, great source of info
@abh12345 - Stats and knowledge
@aggroed - witness, dev, splinterlands owner
@theycallmedan - Influencer, steem advocate
@taskmaster4450 - knowledge of everything happening on steem
@exyle - blogger, public voice
@midlet - Maker of the things!
@coruscate - Girl Gone Crypto, Content Creator, Speaker
@meesterboom - Blogger, writer
@tarazkp - blogger, interesting content
@cryptofinally - vlogger, influencer
@lukestokes - STEEM Witness, programmer, voluntaryist.
@nonameslefttouse - No description, just read.
@therealwolf - witness, steem advocate
So if you have gotten curious about this whole STEEM blockchain, Steemit website place hopefully this will give you a starting point. There is a lot more happening right now with Communities on the way within weeks. Smart media tokens ( create your own crypto) within months and hundreds of projects in development stages to get interested in. NFT's have just been launched by Steem-engine for creating tokens to give the chain capabilities to create your own projects from start to finish and tap into the great community here for them.
It's obvious why Justin could do with some of our resources here so the hope is that he taps into it in the right way and we can all benifit from a better and stronger STEEM blockchain.
If you have questions about anything on this or even not on this just reach out and I will help as best I can. Use the comments here or else find me on:
Discord - niallon11#6392
Twitter - https://twitter.com/InfoSteem