There are certain toys Walter likes more than others, usually the more simple it is the more he likes it. The green worm on the toy keeps him busy for awhile. He will even play with it without me having to move it around for him. He will roll around with it and drag it to where he wants it.

 Camera Model Canon EOS Rebel T1i

 Lens EF-S 18-55mm

 Filter UV filter to protect lens

 Aperture f/3.5

 Shutter Speed 1/250 sec

 Film Speed 100

 Spectrum Visual Light

 Wavelength 380 through 700 nanometers

 Location Georgia USA.
Sometimes he gets distracted for a second, washing himself. He is in the sun after all.
He looks at me wonder when im going to move it next, happy to be in the sun and by his cat tube.
I play with him using my foot, he does not seem to mind and helps me to get two free hands for the camera.
He will drag the worm guy into his tube and play with it through the wall. Even dragging it along the wall he will bat at it and try to get at it.
These images are being hosted by Spee.ch
An image hosting service on top of the LBRY protocol.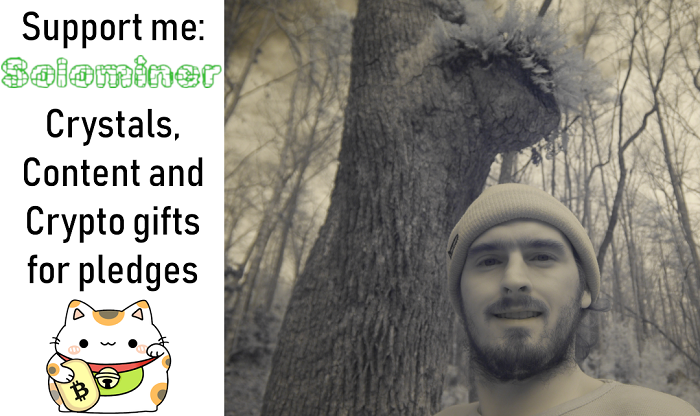 Addresses below to help me buy better camera equipment and support me to travel to locations to do photo and video and overall great blogs in new places. I would be happy to list some of the contributors in my posts for donations that help me along the way.
Coin Address

 BTC: bc1qhfmvd2gywg4fvrgy2kkkkyqta0g86whkt7j8r7

 LTC: ltc1qdyzm5cwgt8e2373prx67yye6y9ewk0l8jf3ys9
 DASH: XkSqR5DxQL3wy4kNbjqDbgbMYNih3a7ZcM

 ETH: 0x045f409dAe14338669730078201888636B047DC3

 DOGE: DSoekC21AKSZHAcV9vqR8yYefrh8XcX92Z

 ZEN: znW9mh62WDSCeBXxnVLCETMx59Ho446HJgq Platform URL/Username

 Steem https://steempeak.com/@solominer

 Steem Monsters https://peakmonsters.com/@solominer/collection

 D.Tube https://d.tube/#!/c/solominer

 Weku https://main.weku.io/@solominer

 Bit.Tube https://bit.tube/solominer

 Mithril Solominer

 Discord Solominer#4248

 Bitcointalk https://bitcointalk.org/index.php?action=profile;u=83228

 CryptoPanic https://cryptopanic.com/solominer

 Whaleshares https://whaleshares.io/@solominer

 Bearshares https://bearshares.com/@solominer

 Publish0x https://www.publish0x.com/solominer