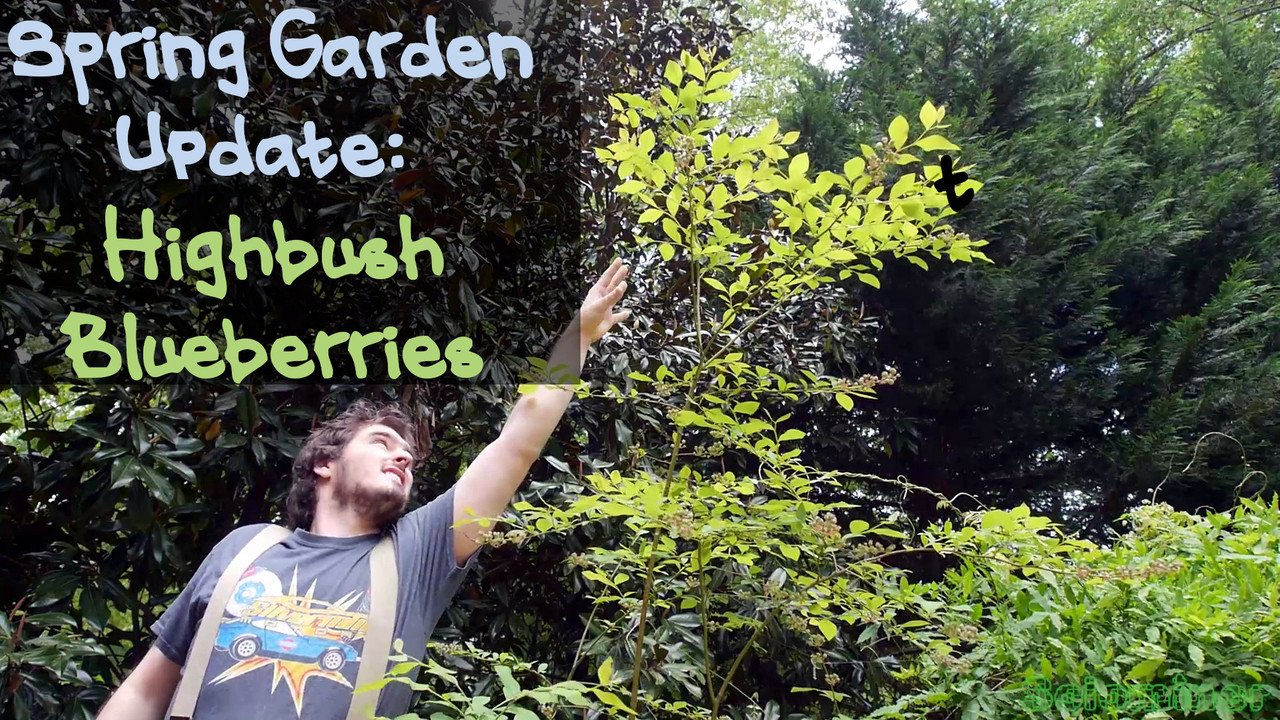 I bought four of these bushes about eight or so years ago, I found them at a flea market and since it was the middle of winter I got a good deal on the bushes. They have easily paid for themselves in the amount of berries produced. And since I brought the Bee homes around my yield has increased dramatically. The Bees really liked the flowers and probably pollinated them all.
The bushes are really growing, when I got them they were only a few feet tall. Almost all the flowers are gone, turning into blueberries. I love the color of them before they are ripe. The bird house should hopefully keep away the small birds from taking many of the ripe ones. Otherwise a net may need to be set up around the plants, rather have a natural defense for them like a Kestrel though.
Certain care is needed for these plants, the spider mites try to move in on top of the berries. Treating them with Neem oil stops their spread and will wipe them out without affecting the berries. Now I just need to keep an eye on them make sure to keep caterpillars off my plants.
One of the Blueberry plants is taller than me now. I really have to reach to get to some of the berries now. I did not think they would get this big. Many many berries, and soon enough they should be ripe for the picking.
When they are ripe, we find ourselves picking them in the evening every day. And for about a week the plant will keep rolling in the ripe ones ready for the picking.
These plants will grow and we will get hundreds of more berries throughout the years. My Cherry trees/bushes and Apple trees should join it soon enough. Looking forward to it all.
They should keep growing for a few more weeks, still pretty young. But soon enough they can be harvested and we can make cobblers, jams and eat them raw. Berries fresh off the tree have more flavor to them and I really enjoy getting them right off the plant.