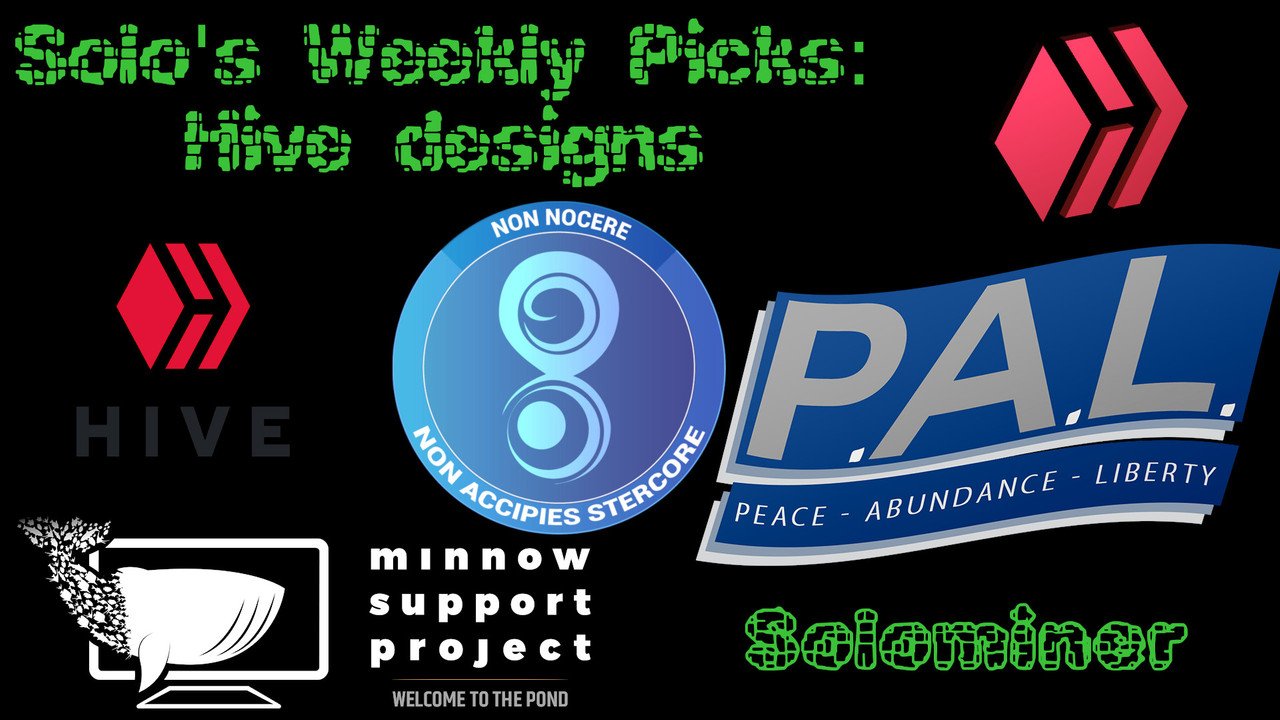 I am now in week 3 of curation with MSP, I have been getting amped up with the price rise we saw in the last few days with Hive. This would be a great time to share some Hive Designs that minnows have been producing on the platform.
There were many designs, and going through them I found my favorites that were still in payout.
Here are five content creators that caught my eye.
Hive to the Moon GIFs by @doze
https://peakd.com/hive-148441/@doze/hive-to-the-moon-gifs
Ive been seeing alot of Hive moon memes, but this one is a classic with the E.T. effect going on. Theres a bunch others in the post as well, great gifs.
---
Hive animated logo by @rehanji50
https://peakd.com/hive-148441/@rehanji50/hive-animated-logo-hive-is-being-listed-on-2-more-exchangers
Not only do we get a gif, but we get to see how @rehanji50 made it. Always great to see how it was done.
---
3D Hive Logo Animation ! United by @thepeakstudio
https://peakd.com/hive-148441/@thepeakstudio/3d-hive-logo-animation-united
It took about one hour for gif to be rendered, the animation is to represent: Hive is strongly united by the scattered pieces (bees) in the community.
---
Look what came in the mail! First round of Neck Gaiter Face Masks from Hiveline.carrd.co! by @dayleeo
https://peakd.com/hive/@dayleeo/look-what-came-in-the-mail-first-round-of-neck-gaiter-face-masks-from-hiveline-carrd-co
There are now face masks for sale with the Hive design on them @dayleeo got one and she was showing off the product. I think it looks great, I may consider getting one myself.
---
DESIGN CONTENT | HIVE.IO LOGO GLITCH by @zaxan
https://peakd.com/hive-148441/@zaxan/design-content-or-hive-io-logo-glitch
The glitched effect on the hive logo gives it a unique appearance. He also included a video with sound of the animation as well for using in videos.
---
That concludes my five picks for this week. Each of the Hive users mentioned got a 50% upvote from me. And these will be submitted to the Minnow Support Project for more attention.
Thanks to everyone posting on Hive, looking forward to picking five more posts next week.