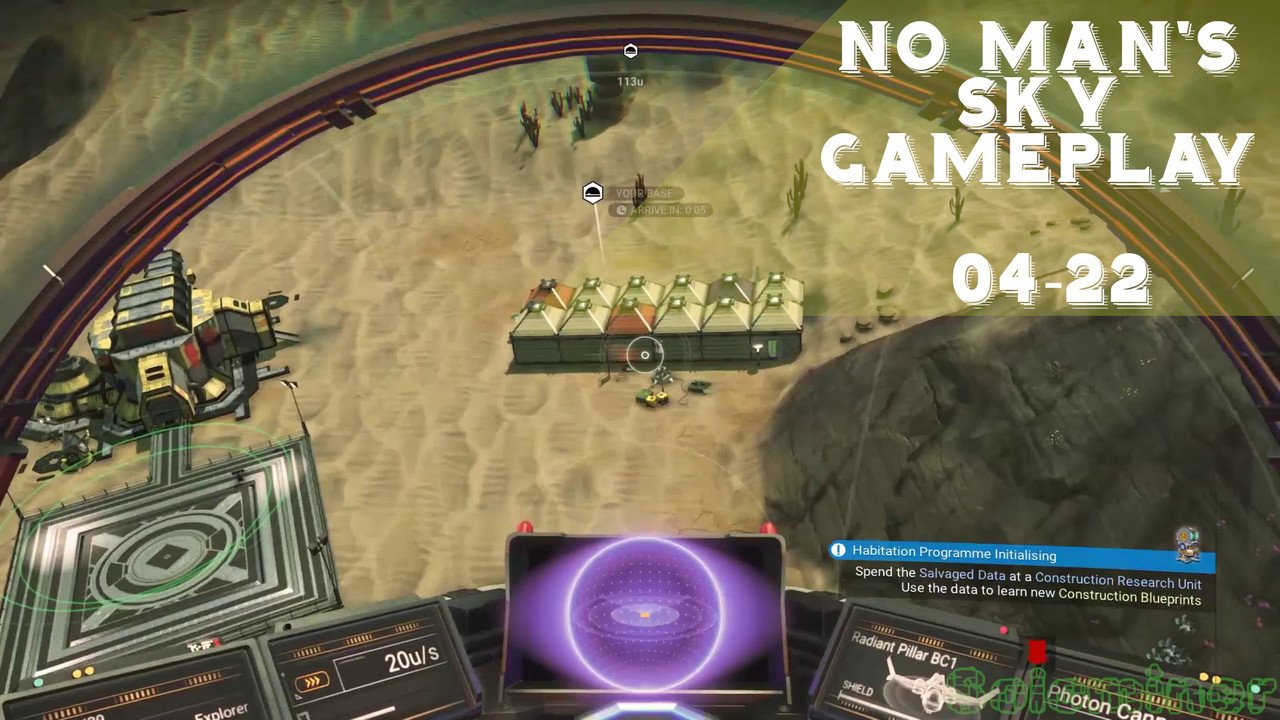 Nightfall can be chilly on some planets, and can limit how much time I can spend outside due to exposure. I find myself landing and still looking at discoveries regardless of how dangerous it is outside. I learned another word and then went off to collect some minerals. The sun started to rise allowing me to spend more time outside without getting frozen. But the near by suns radiation started to affect me. Hah guess I got to choose between being frozen or being fried.
I jump back into my spaceship and fly back to base, so I can consolidate items. Using the tools in my base I can reconstruct minerals and other valuable items into more valuable items.
Flying back out into the barren world I found some cactus to pick, I cant turn them into anything but they are valuable and will restore my health in a pinch.
I came across some items that I could not collect yet, "organic" rocks is what they are called. But I do not have the needed gear to collect such things. Maybe I can get them in the future with an upgraded multitool.
Wanting to transfer some items back to the ship I walk back in that direction as I was out of range. Its always a balance, of keeping enough inventory free while still having what I need to survive out in the alien worlds.
I find myself making the wrong choice on both sides but thats just part of the randomness of the game. It does feel a little repetitive, and I wonder if that will change as I play more. Its still fun exploring the worlds but I wonder when the new scenes will end and I just see them as another world with slightly rearranged plants and life.