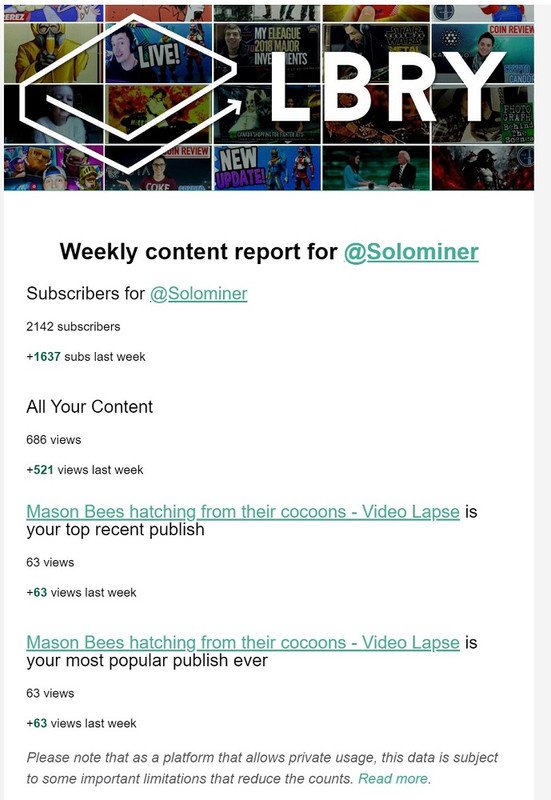 Its been a little over a week since I added LBC into my "supports" also known as staking. Ive seen big changes to my account since then. Within a few hours I was getting reposts, and a few comments.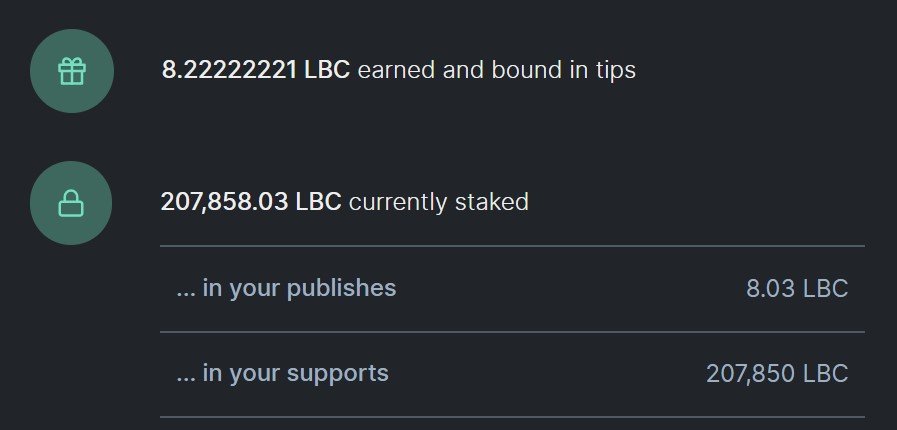 Since then my follower count has exploded, and my views are way up.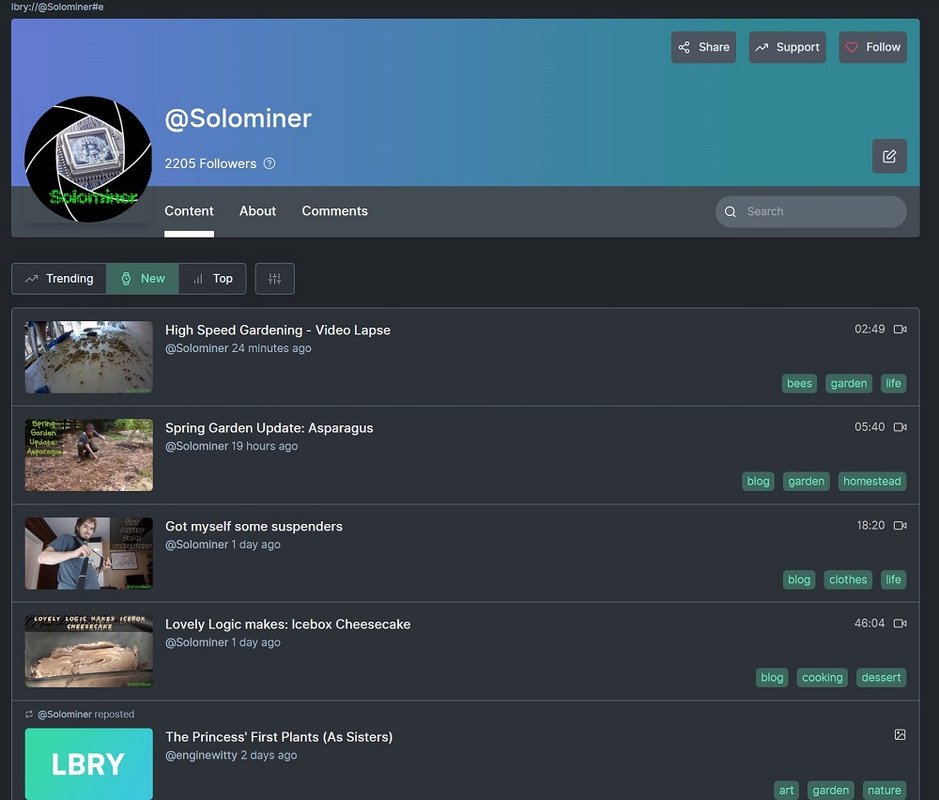 I went from a few followers before staking, to over 2000 followers in a matter of days. My video views have also gone from 5-10 views to 40+ views in many cases. Ive also got some reposts, before staking I did not get any.

A perk to gaining followers is getting LBRY rewards for reaching tiers. I got 500 LBC for gaining over 1000 followers.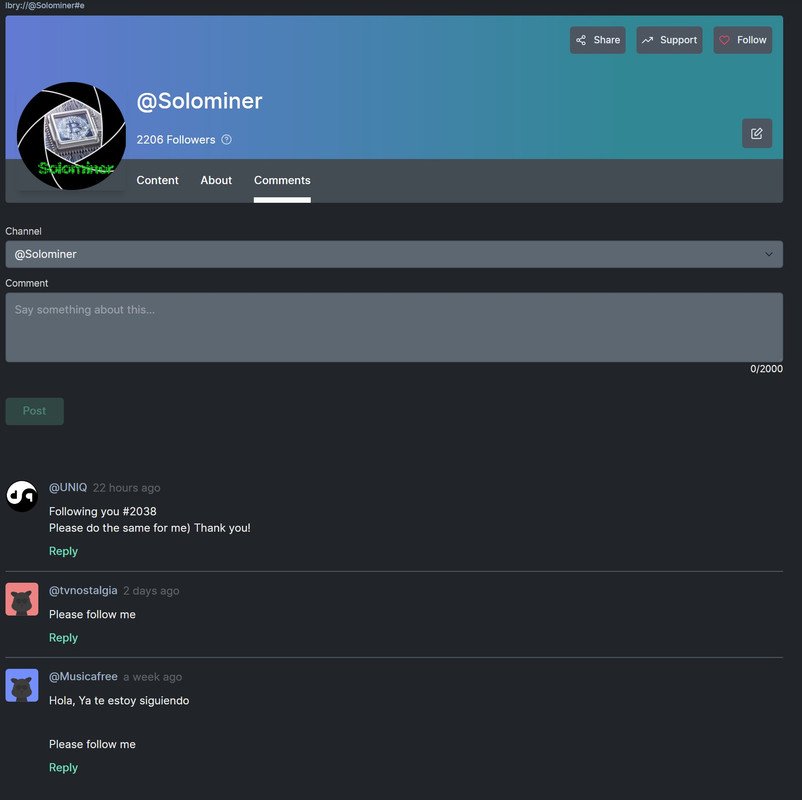 Ive also been getting comments, though they are spammy and not really the kind of response im looking for. Hoping to get some real engagement soon.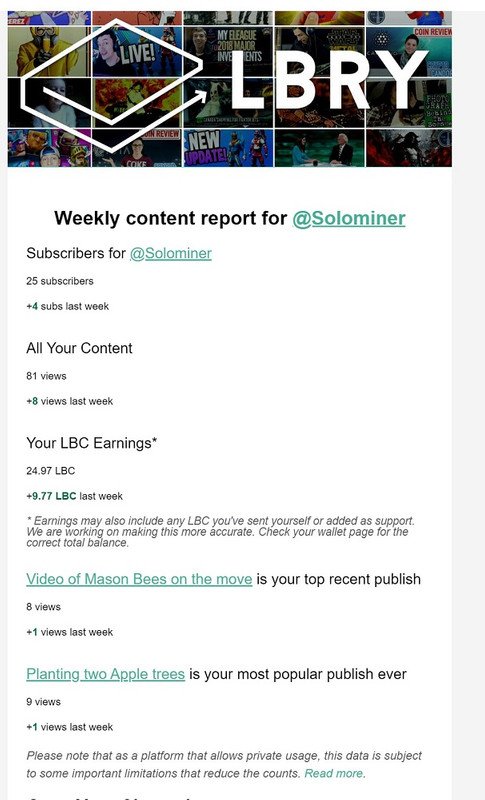 For reference, above is my LBRY Publisher report before I added alot in staking.
Recently @enginewitty joined me on LBRY. Good to see some of my followers checking out the platforms Im on.
So if having a large following and alot of views is your thing, maybe consider adding LBC as "supports" to your profile to extend your reach. You will also earn LBC for completing tiers in the rewards system. Ive earned almost 1000 LBC alone in rewards from the platform.
I am really glad to have a platform that I can upload my videos to, and they play without issue. I cannot say the same about D.tube. You can read up more on my D.tube comparison below.
https://peakd.com/cryptocurrency/@solominer/my-journey-in-decentralized-video-from-d-tube-to-lbry
And with more decentralization coming this year to the platform, I am excited to see how well LBRY catches on.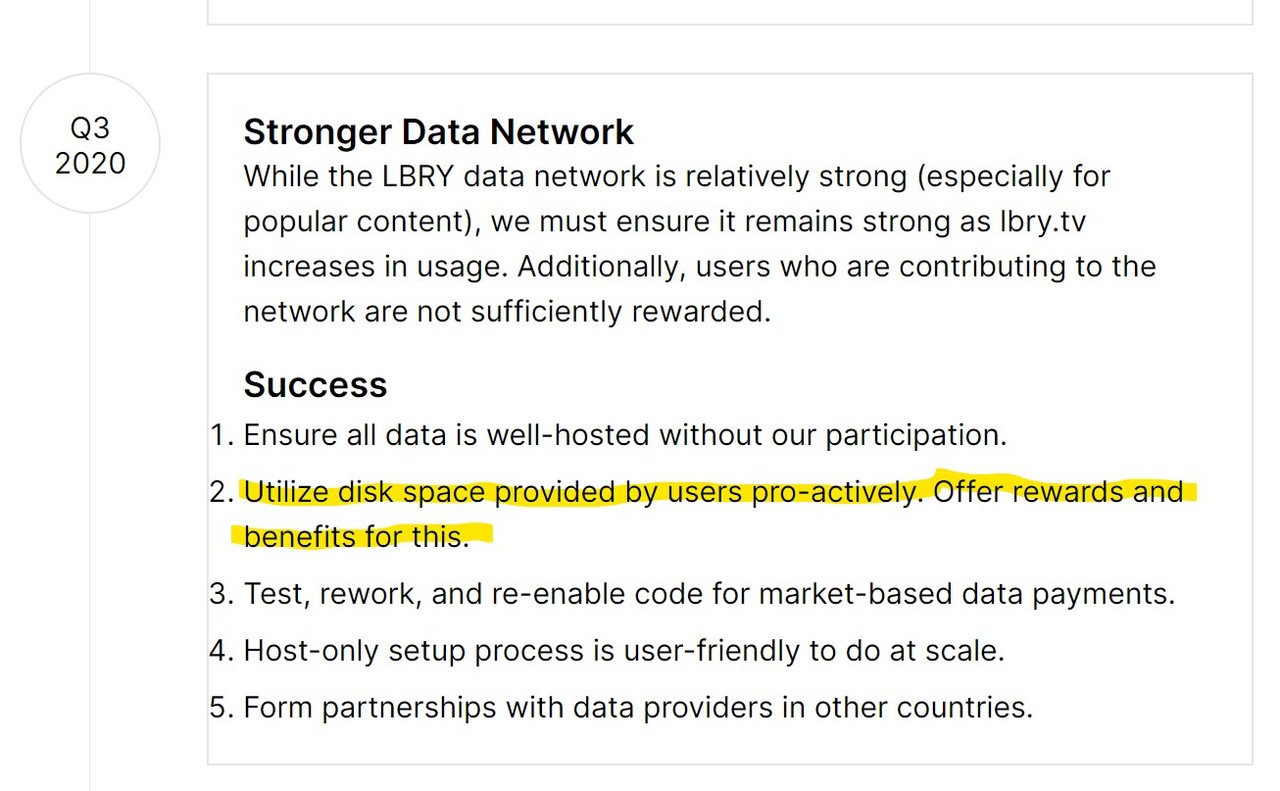 Hard drive mining is the feature im currently looking forward to the most. That would be a great perk for LBRY, making data storage much more spread out and not dependent on LBRY Inc. Just like how Hive moved away from Steemit Inc. I think LBRY has the potential to do the same once it before capable of being truely decentralized. Maybe ill invest more when that happens, until then im happy with the stake I have on the platform.
Lastly, I wanted to give a special thanks to the LBRY Support team on Discord. Any time I had a question or issue, they helped to resolve it right away. You can find them at the link below.