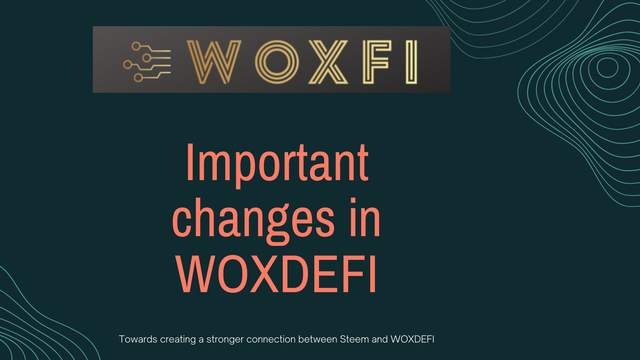 In case you missed the latest announcement; here's a Link. Developments from this announcement shine light on the next direction of WOXDefi. WOXDEFI has been around for quite some time now and have been in constant but gradual development.
Powered by the World of Xpillar community and with support from Project hope community and the rest of steem community; WOXDEFI has been working on developing a plausible DeFi project on top of the Tron blockchain. WOXDEFI offers incredible returns on locked tokens and adopts clever algorithms to build a solid treasury. Despite fluctuating prices, the project has continued to develop and the recent announcement is arguably the biggest development since the initial platform launch.
Part of this announcement includes halting the "three rebase per day" schedule and launching a new rebase plan, the new plan means rebases will happen only once in a day. The biggest take away from the recent announcement is the launch of WOXSteem.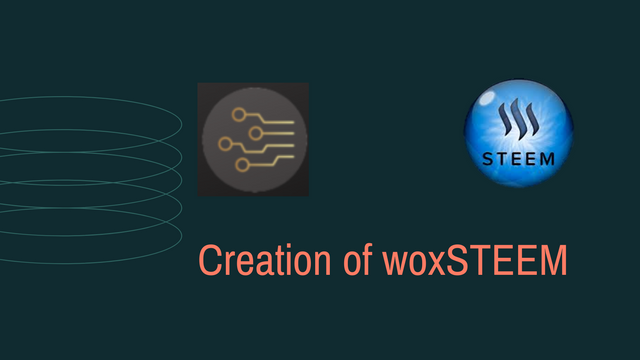 WOXSteem is a plan to recreate the steem token on the Tron blockchain. The steem token on Tron blockchain will be pegged to the normal token on steem blockchain. This creates a competent connection between tron and steem blockchains. WOXDEFI will utilize this token further on its platform for farming and reward purpose.
WOXDEFI will also create a 24/7 bridge to allow holders migrate their tokens between these two blockchains. WOXSteem holders will also be rewarded with a juicy 150% APR when they stake their WOXSteem on WOXDEFI platform.
WOXDEFI is also revamping its liquidity program to replace the pools with WOX and steem(WOXSteem) tokens. This means that the Current WOX-TRX pool will be removed and replaced with WOX-WOXSteem LP. Intial WOX pricing for the LP creation will be 1WOX:0.1WOXSteem. Liquidity providers will have to match each steem token with 10wox tokens.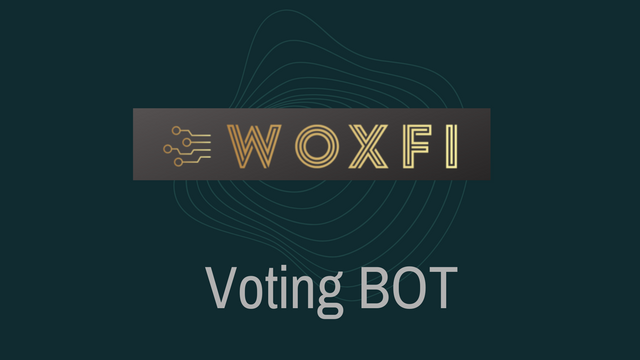 WOXDefi will also utilize the pooled steem on Steem blockchain for article curation and author rewarding. This will as well create an alternative use case and passive income to re-invest into the WOX project.
WOXDEFI is building, one brick after the other. While I personally still wish the TRON pool will be retained; I understand how important a connection to steem blockchain is. WOXDEFI is tackling the most important issue. Excited for this one!
WOX is a developing project with a responsive team piloting its growth. Be a part of something special. Learn more about WOXDEFI