Not so much to do in these days of tough confinement here in my city.
However, I am a man of resources and fortunately, besides trading, crypto, blogging on Hive and running, I have some others hobbies to practice on.
For instance, I like cooking if I have the time.
Among my favourite dishes, the Catalan Paella is probably my best speciality so, why not today...
I woke up early, went to the fish market and get some good fresh seafood and small fishes for the fish broth.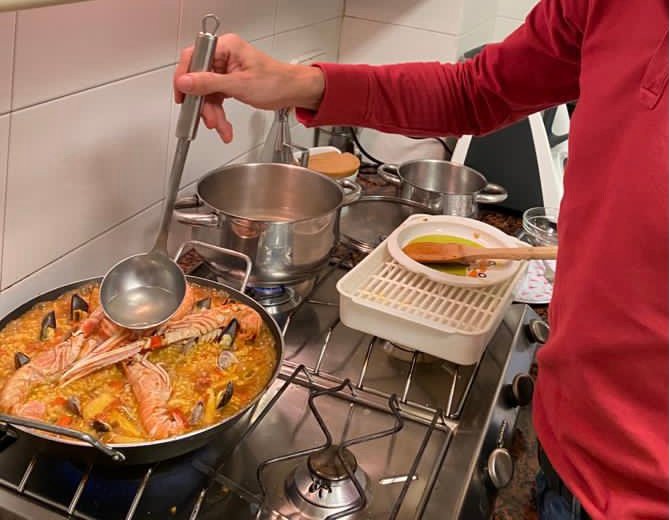 Good rice and fresh vegetables complete the receipt.
This time the "crawfish", which are those 4 big specimens of seafood on top, were really big... I prefer the smaller ones but, you know, that was the available seafood today.
Everything cooked at quite high temperature and with the proper portions of rice and broth... Usually, one small cup of rice needs double volume of water/broth.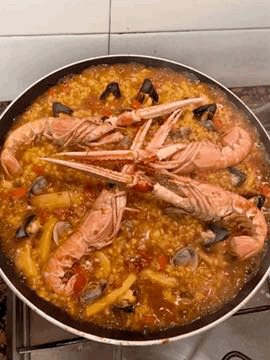 It looks really tasty, but the flavor was even better while eating it.
Bon appetite and have a good weekend!