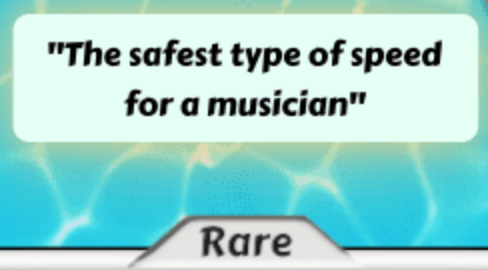 Continuing the tradition of releasing a new card every week up until the beta launch on 1st November here is a teaser of this week's card.
Can you guess what it is?
Promote Your Hive Post, Live Stream, Affiliate Link, etc. in Rising Star
After a long and very productive discussion with the community on our Discord server it was clear that more STARBITS sinks were needed in the game.
The first sink that is now live is using your STARTBITS to promote your own links.

Create a text ad for your content and decide on the price per view that you want to pay.
Ads are only shown at the end of a mission and each view will deduct your chosen "Per View Bid" from the balance you set for your ad.
When your balance reaches 0 the ad will be removed from the pool.
Ads are shown in descending bid order so if you want your ad to be displayed immediately then you will need to bid more than the current maximum STARBITS shown on the ads page.
Access the ads from the dropdown menu under your user name.


Rising Star - Play For FREE, Earn Crypto & Tradable NFTs on HIVE!