Hello!
A new stimulus package is being debated in the United States government institutions. There could be new measures applied soon to fight the effects of the COVID-19 to the American economy.
While the whole world is looking at this, the jobless claims are still a major concern. They have been really high and last week 1.3 million Americans were filling for unemployment. The positive part of the story is that the retail sales surged a 17% in May compared to the -14.7% of April.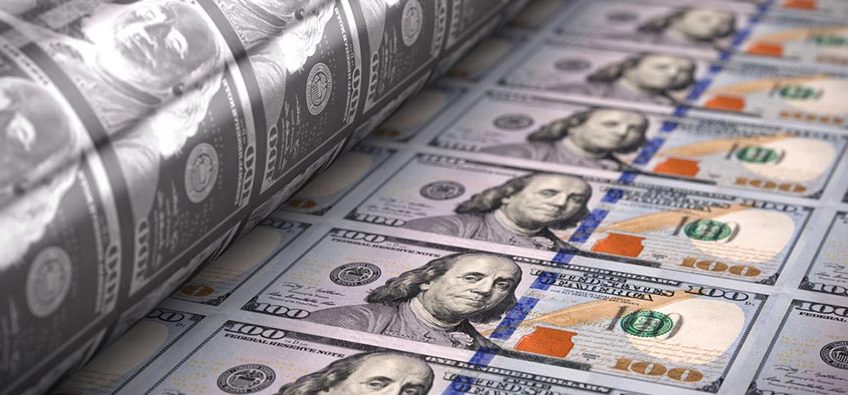 Source
More money printed, what could go wrong?
Last March the president Donald Trump approves the a package of 2 trillion dollars that included a stimulus check of $1,200 for eligible Americans.
Now they are debating a 3 trillion package that among other measures would include a new stimulus check. However this package is not going to be easily approved as the president want a 2 trillion package and the Senate is looking for less, "just" 1 trillion.
FED Balance sheet could increase more than 100%!
I know that this is not an easy decision but it just doesn't make sense to me to keep printing money and expect that this will not have consequences.
If we take a look at the official FED website, we can see that they assets moved from around 4 trillion in March to more than 8 trillion in June/July if any of this proposals is approved.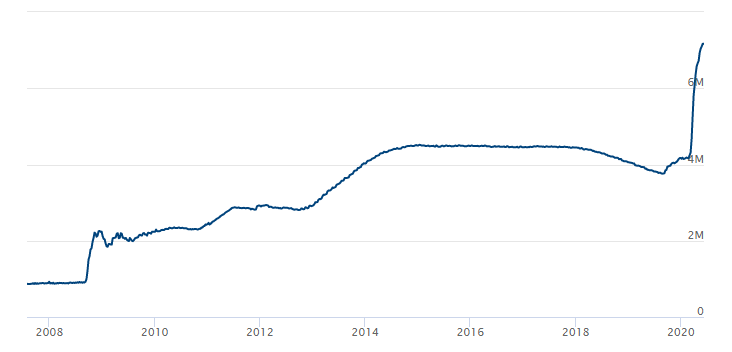 Source
Grab your popcorn because this is going to get really interesting. Buying some Bitcoin will turn out to be a smart decision in the future.
Enjoy! 😊