The fundamental analysis in one of the methods used to know when to invest in a project or in a crypto-currency, is based on the study of several factors that allow to predict if an investment is possible or simply not profitable.
This methodology is used in the world of the stock market, where the intrinsic value or fundamental value of a share is determined, so that it can be calculated if said share is below its real price, allowing investment in it to recover the amount invested in the medium or long term.
An example of this could be buying an object in an auction, if we know the real value in the market and the niche in which it is profitable, we can determine if buying that object is a benefit and then quote it at a higher value.
Another example may be the December season when we know which products will be on the rise in the market, including toys, clothing and shoes, as well as decorations for the occasion. With these data we can know if it is good to invest in August in some projects that can cover the demand for that time at a fairly low price, which will then be sold at higher prices.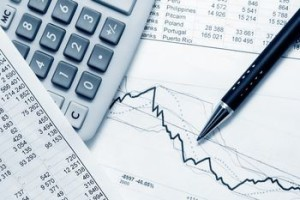 The same happens with the crypt coins, a study of the project is made, who is in charge, what utility it has and the possible acceptance of the public with respect to this project, if it can have an important boom, etc., that allows to give an appreciation if it is profitable to buy at a low price and then recover the investment.
Another important point is the context in which some events occur, all those who handle trading know that at the time of leaving a kryptonie to the exchange, suffers a significant drop in value because buyers always seek to acquire the currency at a very low price and then take the most benefit, knowing this we can predict the best time to invest, ie if a kryptonie goes to market at 0. 10$ its price will have a possible fall until 0.09$ of its value obtaining as result 0.01$ more however it would be already the limit, it can enter 0.10$ and finish in 0.05$ or 0.02$, everything depends on the market and the endurance that it has in the exchange...
Placing an example of a higher amount a currency could enter at $600 and fall to $200 being its resistance to that price looking for recovery in about 3 months.
If a platform announces the closure of the project or initiate a series of difficulties that destabilize investors, the most likely is that the crypto that supports the project will decrease its price, this is because everyone sought to sell in the midst of panic to save the investment, there it is important to seek solid information that gives you a correct picture of what happens and make the decision to buy or not at a fairly low price, if we are sure it was only a wave of rumors or a temporary situation.

In the case of Bitcoin, which is the main crypto currency par excellence, when its price falls, the whole market collapses because investors seek to change their alcohol to get more Bitcoin and thus take advantage of it when its value increases again. This makes it an indicator for many alcohols that depend on the exchange of this crypto currency, which does not happen with others that do not depend on this but on other crypto currencies for the exchange.
So far I leave the information to not make the post so long
Thanks for giving me a few minutes of your time to read, I hope it's useful.
If you want to know a little more about me I leave you my other publications  
how to win Bat and the Zen coin at the same time
My Publish0x vs Steemit experience
new token for a new Coinsbit Exchange casino (CNG)
How to detect if the content is a plagiarism
I also invite you to download the browser that pays you to use it
Thank you very much for coming in and reading this post.
Comments of any kind are welcome and thanks for reading!
You can follow me on  PUBLISH0X
See you in future publications