Hi Publish0x-ers,
Today, I have mostly unpleasant news to share.
As many of you are aware, Publish0x has long been self funded. While there are tokens who are happy to sponsor the tipper, a lot of the time the crypto was supplied by us.
We have long sponsored most of the tips we give out in order to facilitate the growth of the site, and to experiment with a few different approaches of how best to achieve that. And we were happy with this arrangement. Now, we feel that the time has come to make the site sustainable on it's own. This means that what the site earns from ads and sponsorships, we can give away. But nothing over that.
To achieve this, we will start with multiple changes, most of which I am aware will be unpopular.

1. Tipping Rates Reduced by 50%.
Unfortunately, in order for Publish0x to become sustainable, we have to reduce the tipping rates by half. This change will take effect immediately.
With time, we hope to increase the tipping rates again.

2. Ethereum (ETH) No Longer Used as a Tipping Token.
All of the tips in the next period on Publish0x will be in AMPL and iFARM, where the chance will be equal that you will get a tip in either of the two tokens.
That means that ETH is no longer used as a tipping token, as of now. You can withdraw your ETH between now and the 28th of June, 2021. On Tuesday, the 29th of June, the remaining ETH will be converted to it's corresponding $USD value in AMPL.
We are open to accepting a third token who wishes to gain exposure to our audience (see stats here) which we will use for tipping instead of ETH, so if you have any suggestions, let us know! But do take into account that the project has to have a good reputation - we do care about you, and certainly won't accept just about anyone.

3. Cracking Down on Content of Poor Quality and of Low Value.
To clarify this, as it seems it's not clear enough (and to be fair many of you don't read past the big letters): We want to get rid of spam and fraud. That's it.

We do not plan on removing content that is written imperfectly, or content published by those of you who have English as a second language (it's second language for me too!), or similar. I think that you don't need a literally degree to publish posts on a blog. :)
When we started Publish0x, we have envisioned it as a place where everyone can share content, and earn a bit of crypto for doing so. Unfortunately, this is both unsustainable, and has also held us back.
When someone visits our site and notices a lot of posts that are of low quality, they are not inclined to stick around or come back.
Low quality posts may attract users who wish to earn some crypto, often by publishing:
Content that takes no effort to publish. This includes copy / pasted content, translated content, or content spun using robots who make it appear original.
Other types of low quality content we often see include posts published exclusively in order for the author to get people to sign up to one program or another using their referral links.
Then, there are posts for which authors pretty much just reword a news article found on sites like CoinTelegraph.
Last, but not least, posts we consider low quality are those short, one to three paragraph posts written in 2 to 5 minutes, where author has no regard for those who will read his post.
Expect a separate post on what specifically we deem low quality, though our rules page offer a good rough guide. After we are done cleaning up the site, I expect that there will be significantly less posts published each day, and by fewer authors.

4. You Will (Likely) See More Adverts.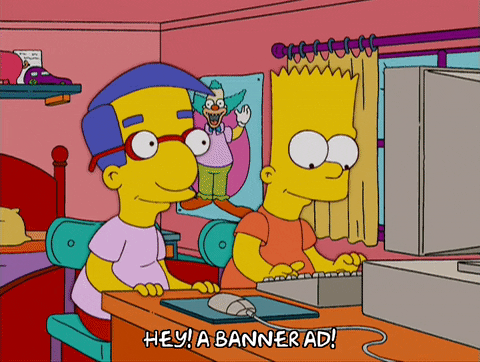 There's not much I can share about the increased number of ads at this point, except that it is a step we don't like, but have to take to keep the project running well into the future.
5. Over to You!
Hey, thank you for reading all of this! If you have any suggestions for Publish0x, or any ways you think we could move forward, let us know it the comments, or reach out to me via email: i[email protected], or via Telegram: t.me/igort0x.
Comments are appreciated, I will of course read all of them!

While I realize the news I've shared in this post is gloomy, I do see the light at the end of the tunnel. We have a clear vision of how Publish0x can work long term, and these are the unpopular steps we need to take in order to get there.
And, tomorrow we'll start the contest with the biggest rewards yet... no teasers, stay tuned for the announcement!
Cheers,
Igor