São Jorge is the island of cliffs, cliffs and fajãs, one of the greenest of the Azores archipelago and the perfect place for a holiday in contact with nature and the sea.
This 54 km long and 6.9 km wide maximum island is part of the Central Group and is one of the vertices of the so-called "triangle islands", together with Faial and Pico, which is 18.5 km away.
Featuring a set of volcanic elevations, lined up one after another, this stunning green plateau is a hiking enthusiast's paradise, which offers magnificent panoramic views of the various pasture fields, separated from each other by hedges of hydrangeas and heather, down to the idyllic fajãs and coastal villages, and the neighboring islands Pico, Faial and Graciosa.
On clear days, you can see the silhouette of Terceira. The highest part of this plateau extending westwards, from Pico do Areeiro to Pico das Caldeirinhas - passing the peaks of Esperança and Carvão - is covered with endemic vegetation of priceless botanical interest, hence the creation of Natural Forest Reserves. in this area.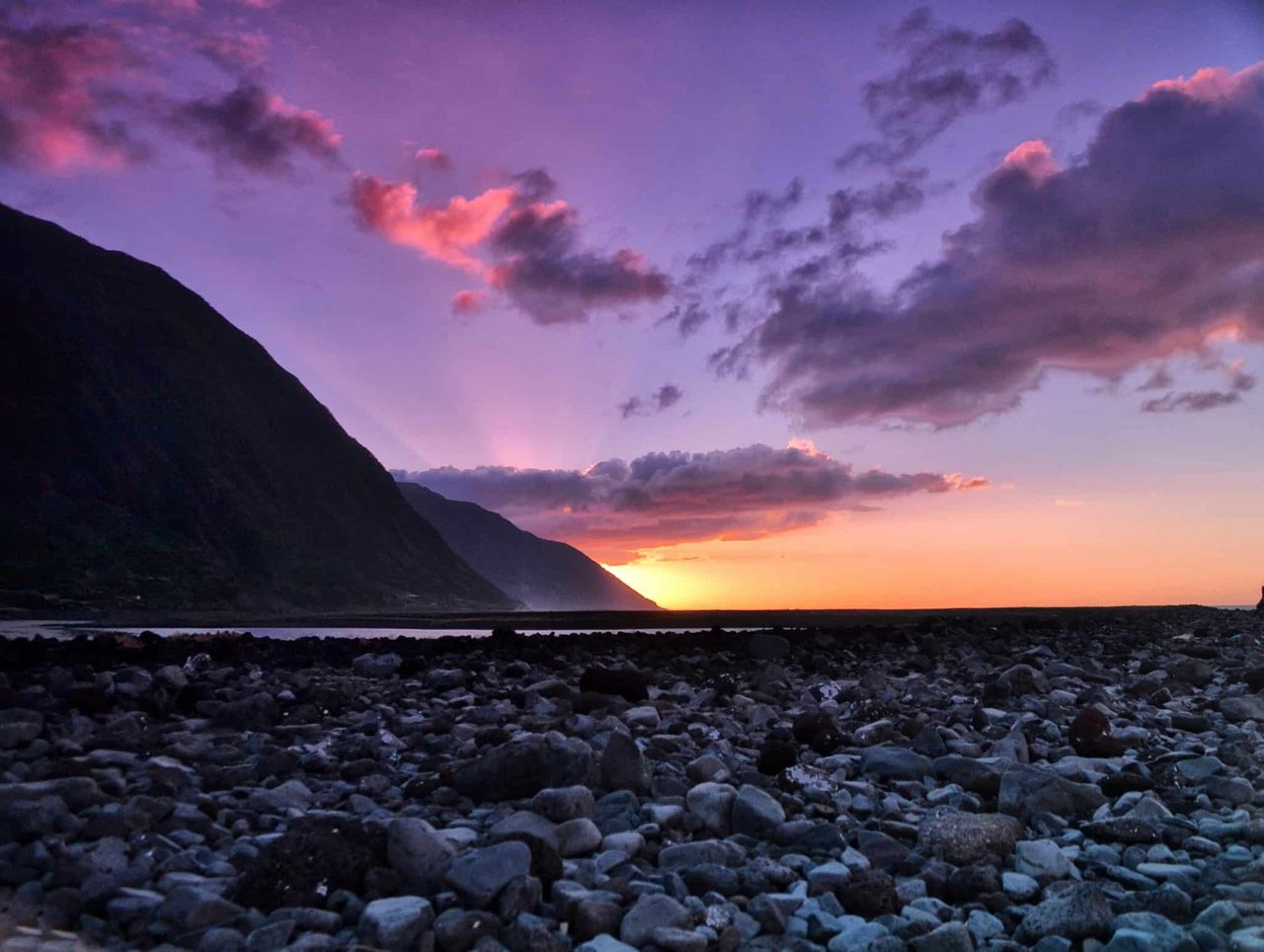 Source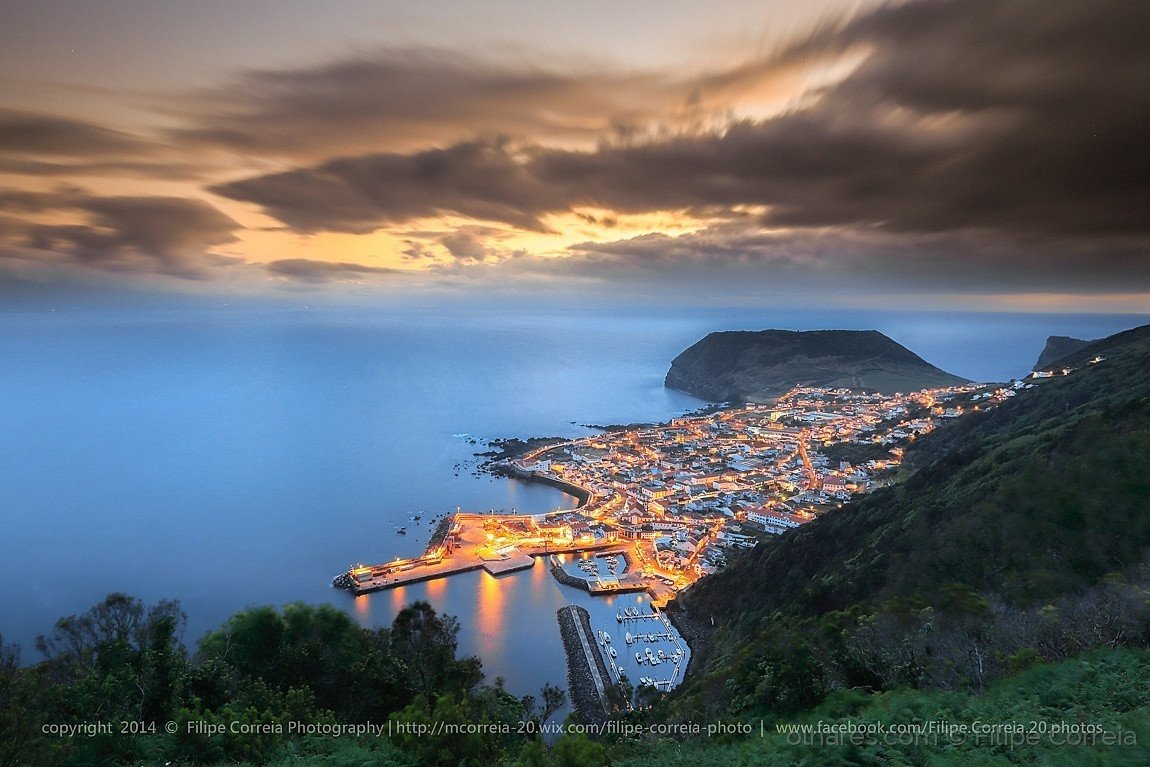 Source
Although all the islands of the Azores have fajãs (flat surfaces extending by the sea from cliffs and landslides), São Jorge is undoubtedly the island with the most. There are a total of 46, most of which - about two thirds - are on the north coast and the rest on the south coast.
It was these fajãs that made it possible to access the rugged slopes of the island, and in the second half of the fifteenth century, when large-scale settlement began, it was in these flat areas where agriculture developed because of fertile soils. Initially wheat, pastel and lichen were extracted to extract pigments, products that were the economic pillars of the island during the first centuries after its discovery.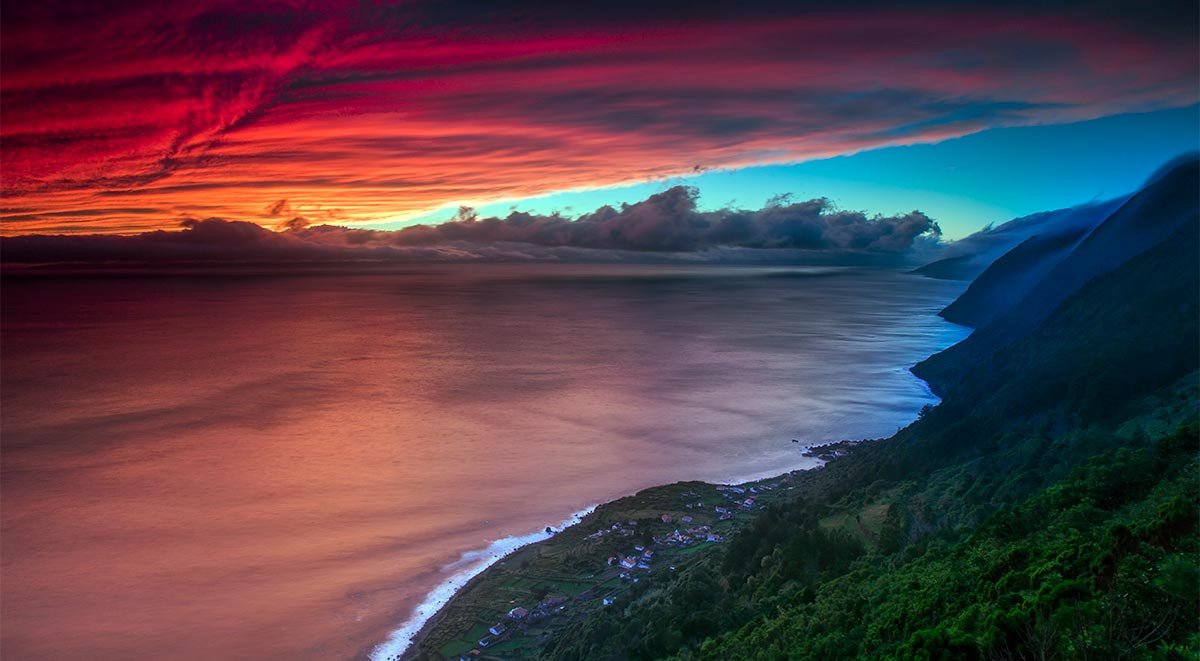 Source
Also characteristic of the São Jorge coastline are the small villages excavated at the base of the rugged, verdant cliffs, plagued by cascades of water at various levels. Some of these ancient settlements remain inhabited and the only possible access is through steep and zigzagging that are also used by mountaineering lovers, who seek a little adventure in their walks.