Today, as it was an excellent day in the city of Porto (sunny day and pleasant temperature) I decided to take a short walk through the garden to enjoy the sun and get out of the house a little.
Better known as Garden of Cordoaria, this garden is called Garden of João Chagas. The name by which it is best known, owes it to the activity of the strings that were installed in this place in the new strand for about 200 years.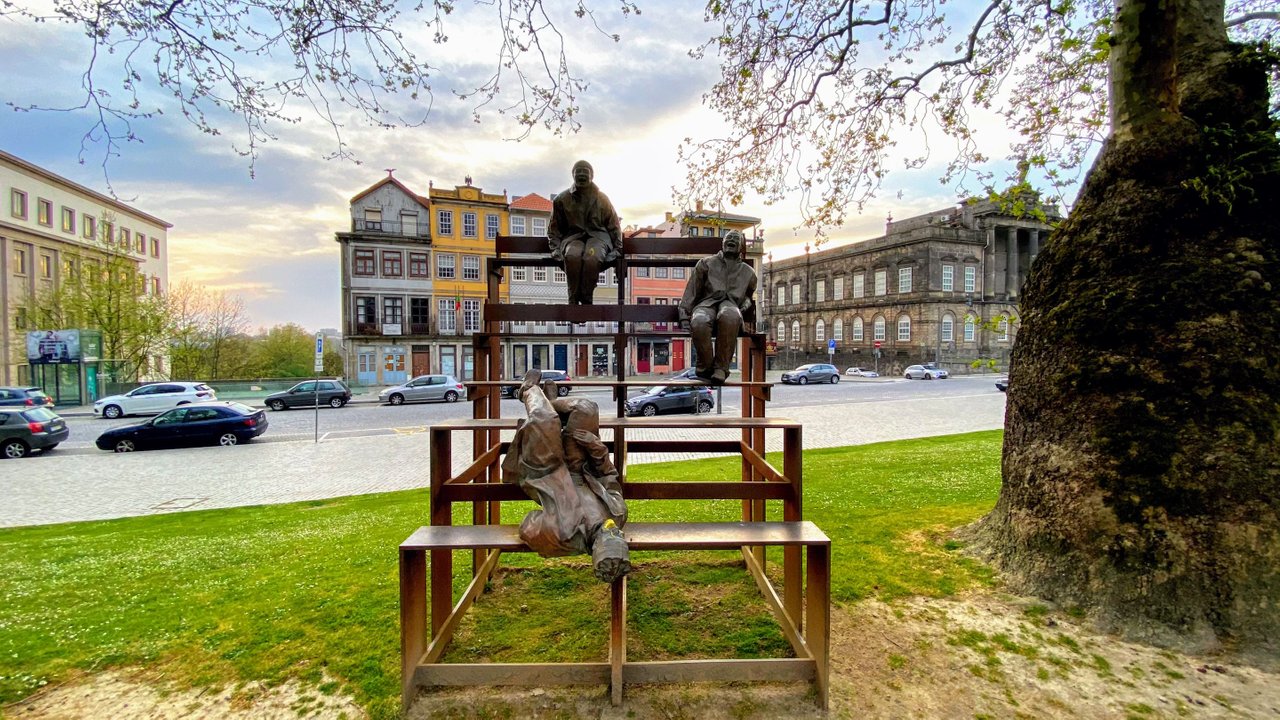 In Garden of Cordoaria, we can say that it is one of the places where the shade is generous. On very hot days it is common to see people taking a break there, sitting on the stools in the garden.
But in addition to the shade and beauty of the Garden, we can also appreciate very interesting works of art.
Among the trees and benches there are some sculptures by a famous Spanish artist named Juan Munhoz.
This is the set of sculptures with the name of Thirthen laughing at
each other. A work that was offered by the sculptor to the city of Porto.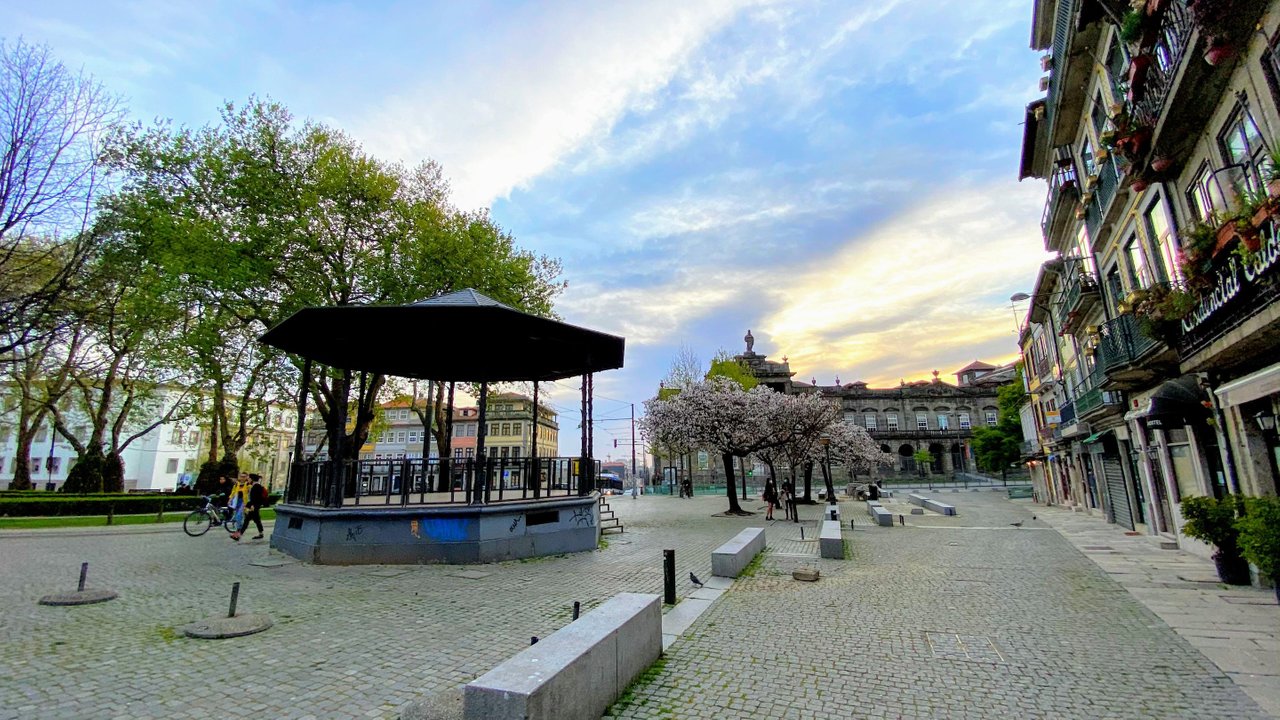 In this area of the garden there are several bars and a restaurant where many young people and students gather to chat and have a drink. And on festival days in bandstands, bands sometimes perform and sometimes people dance in that space.
If you visit the city of Porto when the pandemic ends, visit this place during the weekend. During the day to relax in the garden and in the evening to see the movement of young people getting ready to go to clubs and parties.
---