Hi all!
Finally took the leap and decided to invest some funds to buy myself a Chaos Legion pack!
With my airdrop of vouchers going insanely slow I realized I would have to wait a long time or just make a small investment. So I bought a Voucher, for a pretty ok price of just over $3 and I used some DEC to buy credits to get a pack. I ended up spending about $7 to buy 1 chaos legion pack.
The Pack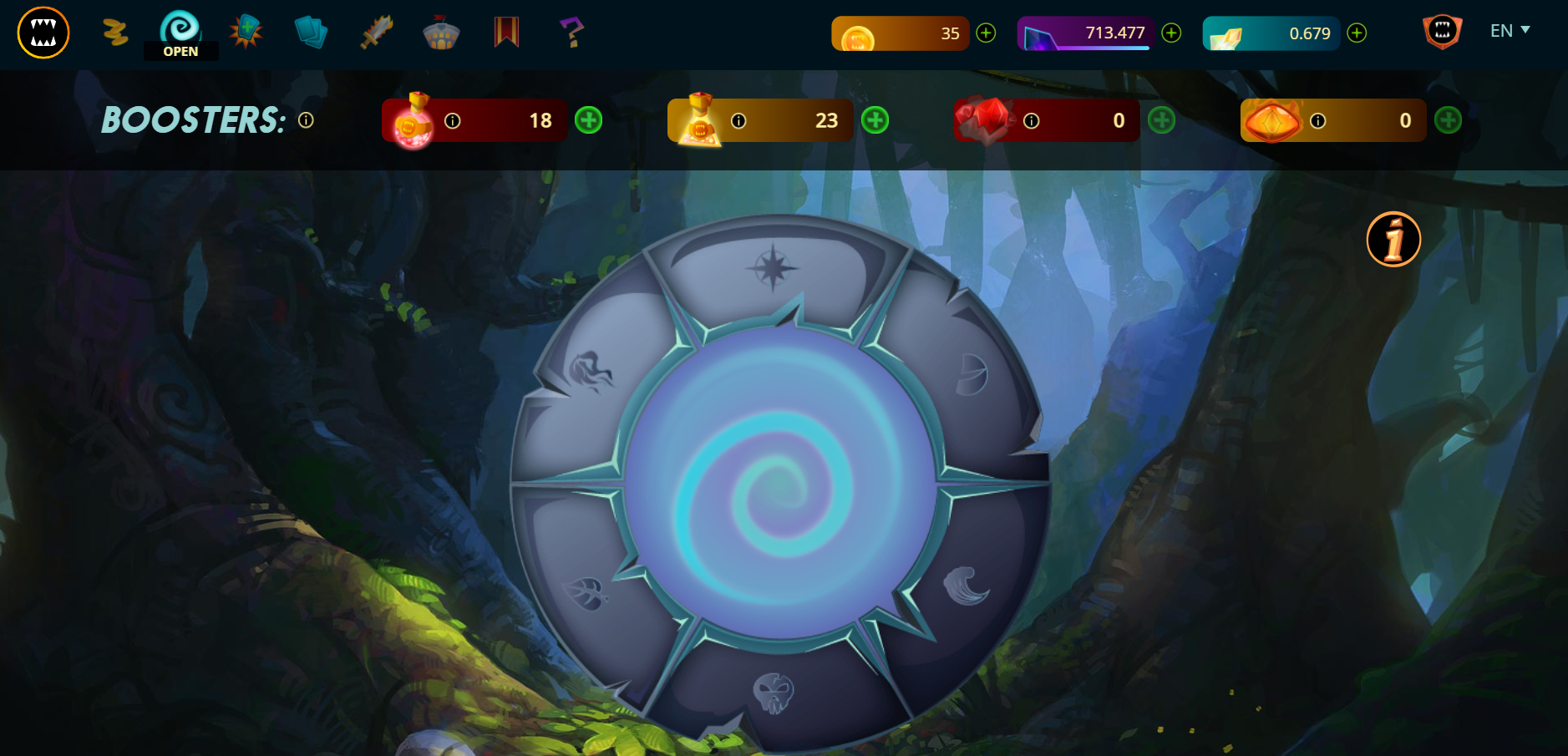 I finally managed to get to this screen and all the potions I had gathered might finally come in handy!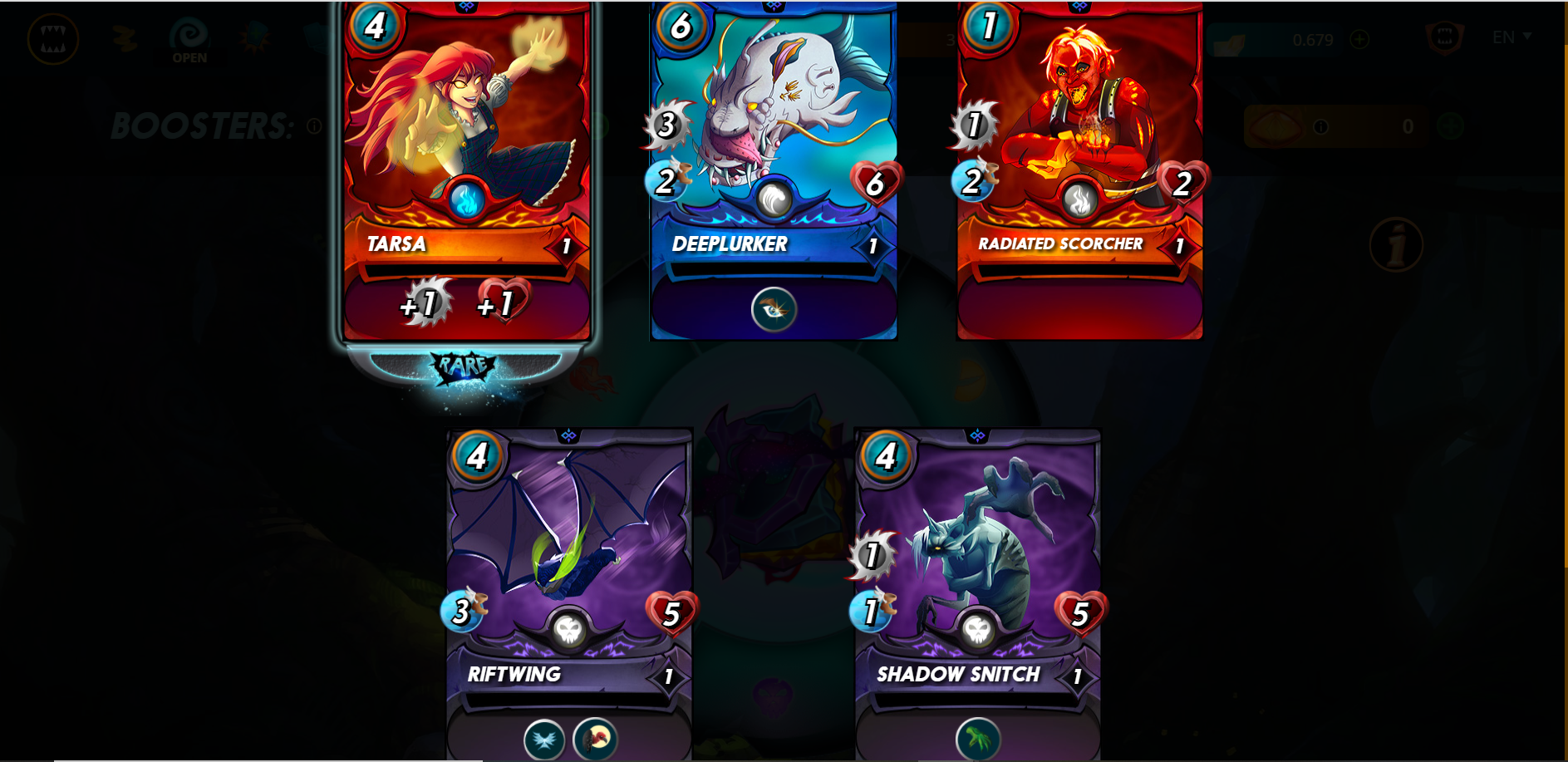 And here we are! I was very happy to receive a summoner actually, but the rest of the cards was a bit meh I guess. But ah well have to start somewhere.
The Value of the Pack
So of course I was very curious what the value of this pack would be.
Start off with the summoner Tarsa, that is valued around $5.11, not bad!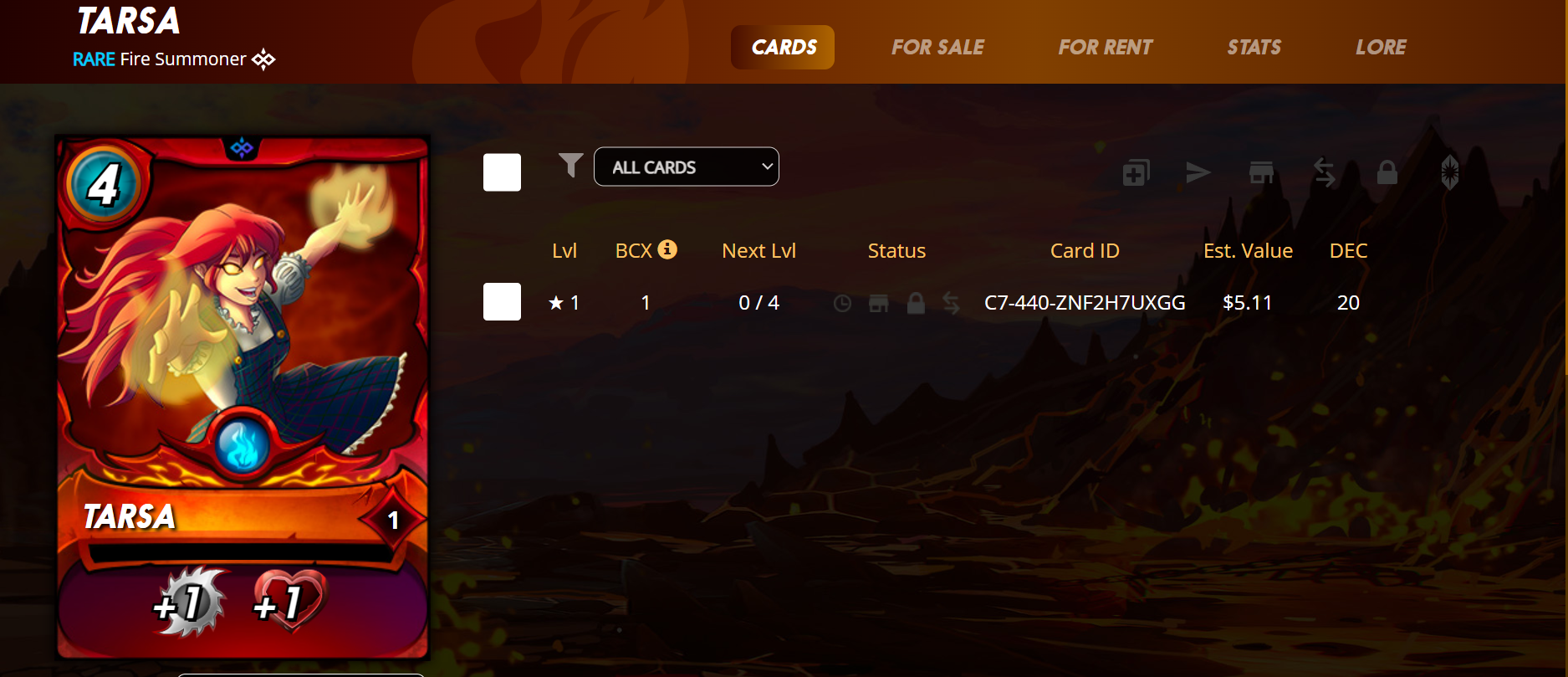 The Deeplurker is worth about $0.23
The Radiated Scorcher is at $0.07
The Riftwing at $0.17
And the Shadow Snitch at $0.09
Making at the moment for a value in total of: $5.67 so not yet breaking even. I guess the hope is that with time the value of the cards increases. But most of all is was a nice experience to open some packs and join in the fun. Will wait for the general sale to buy again I think but should be fun!