Wherever you turn in Cryptoland right now, you will find people talking about Play2Earn. Axie Infinity is still the flagship of the industry but Splinterlands has currently taken off and is starting to get close to its heels. I myself am one of the advocates of Splinterlands and have published posts about their huge (still joinable) SPS airdrop, passive income through renting out your cards and the possibility of entirely living off Splinterlands.
All this is very lucrative and my Splinterfolio is growing hundreds of Dollars each day. However, that value is locked in NFTs and tokens and cannot be used as-is to pay your groceries or rent. So, for those of us who want to cash-out and treat themselves to something nice from their Splinterearnings, they will have to learn how to convert those assets into fiat money.
The guide I assembled here, is how I have been doing it for several months and how I know it works. With new exchange listings and trading pairs there may now be other, maybe even simpler possibilities. But I am sticking to old and tried. If you have other suggestions, feel free to share with the community in the comment section!

What you'll need

The Conversion Procedure
In a nutshell, what we will be doing is convert your Splinterlands assets to HIVE and then convert HIVE to USDT in order to withdraw fiat from Binance. Let us start by looking at the different kinds of assets you may hold.
Trading Cards
Everyone holding a spellbook earns these from their daily rewards or season end rewards. If you'd like to cash out, you'll need to list them on the market for other players to buy. Select the card you would like to sell and use the hut symbol to list it on the market.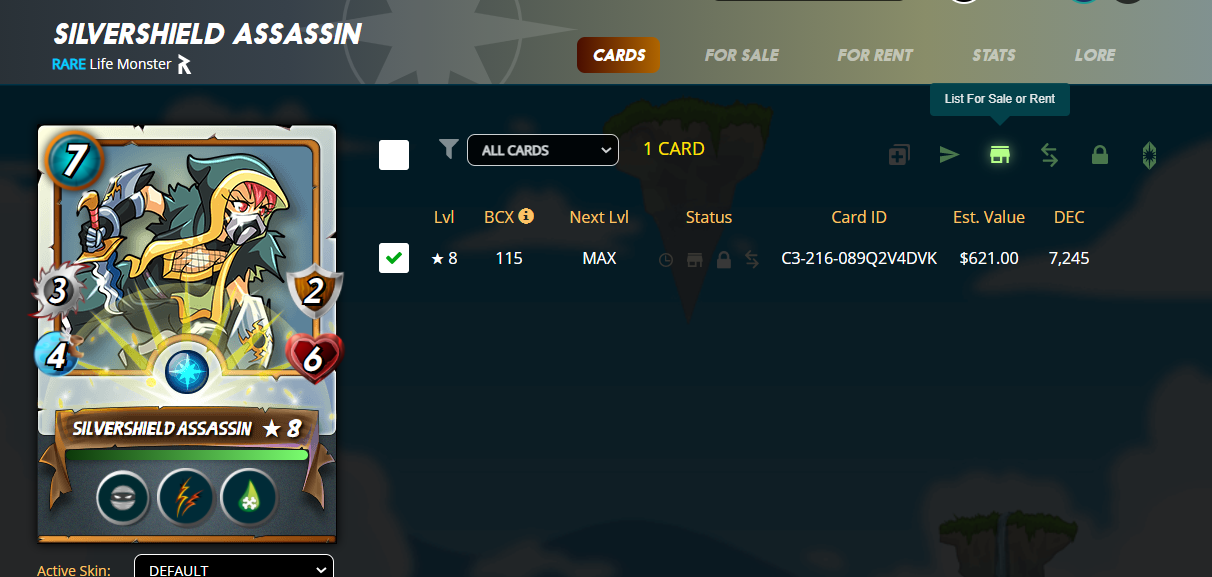 The Est. value gives you an idea of what the card is currently selling for. For high level cards like this one the realistic price may be a bit lower as buyers usually prefer buying the lower level cards and merging them themselves.
For the more sophisticated sellers, check the FOR SALE tab to see the listings by other players. You can then decide on a price per BCX (that is per card merged into the one you are looking at) and multiply it by (in this case) 115 to get your sales listing price.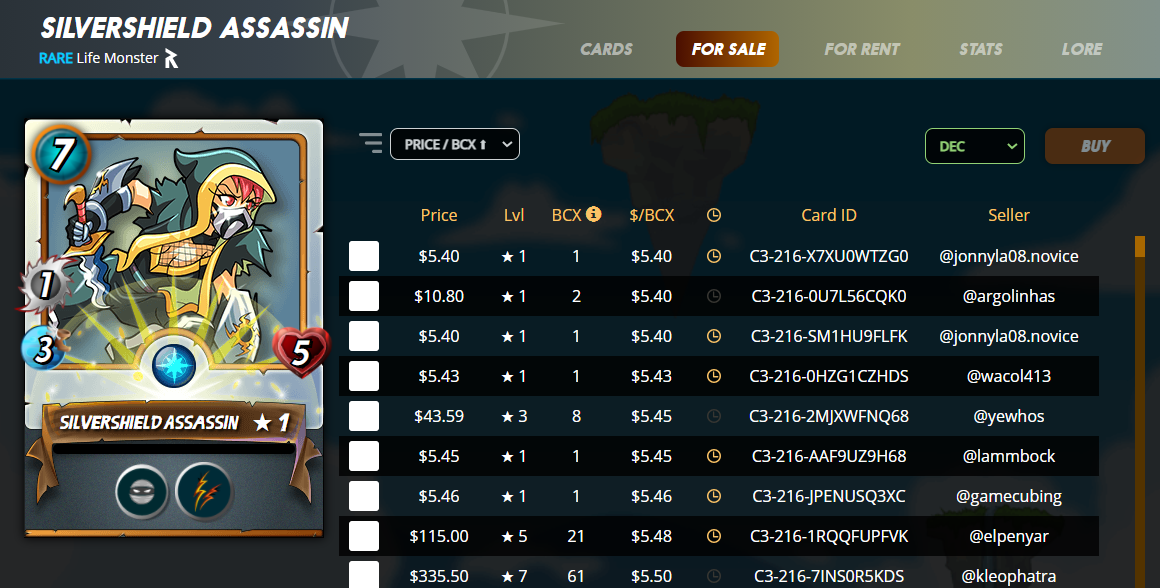 If you need cash quick, you could also burn the card, to release the DEC collateral stored in the card. But that is usually not advisable due to cards selling for much higher prices than achievable by burning them.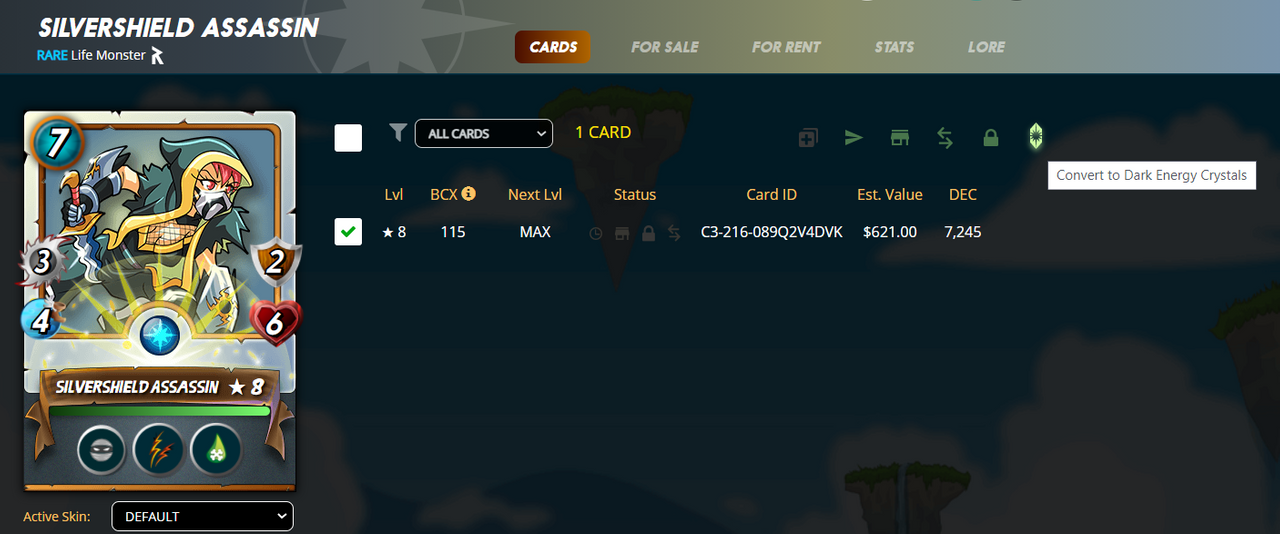 When your card sells on the market, you will receive DEC equivalent to the USD value you listed it for at the time of sale (minus 5% market fee).
Land, Totems & Packs
Splinterlands assets that are not cards are tradeable on Hive-Engine. If you are holding them in-game, go to your card inventory. Use the backpack symbol in the upper right to switch to the 'other items' view.
From here you will use the three line symbol to tokenize your assets. This will transfer them to Hive-Engine and make them tradable.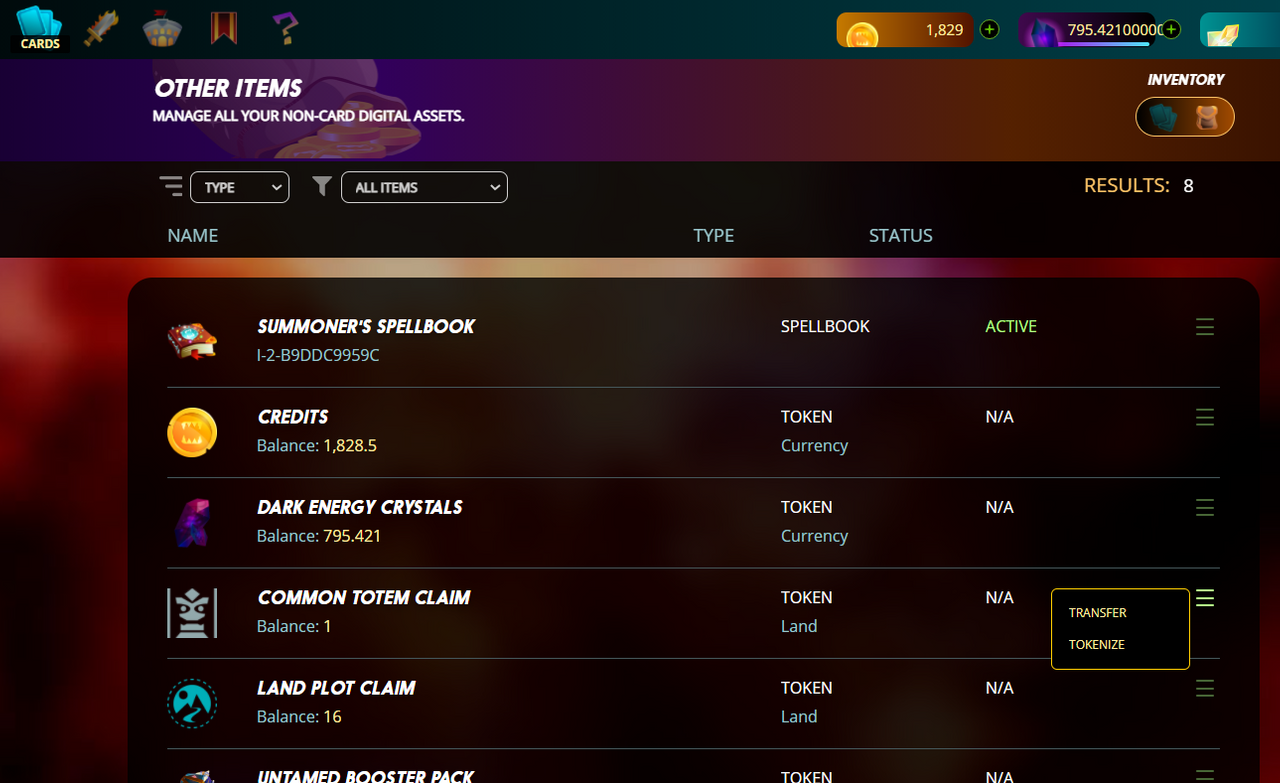 On Hive-Engine, use the arrow symbol to enter trade view. Here you can sell the items for SWAP.HIVE just as DEC or SPS described below.

DEC and SPS
Whether you earned DEC by selling cards or by winning battles, you will need to transfer them to Hive-Engine in order to proceed further.
Click your DEC balance in the upper right and transfer the chosen amount out to Hive-Engine.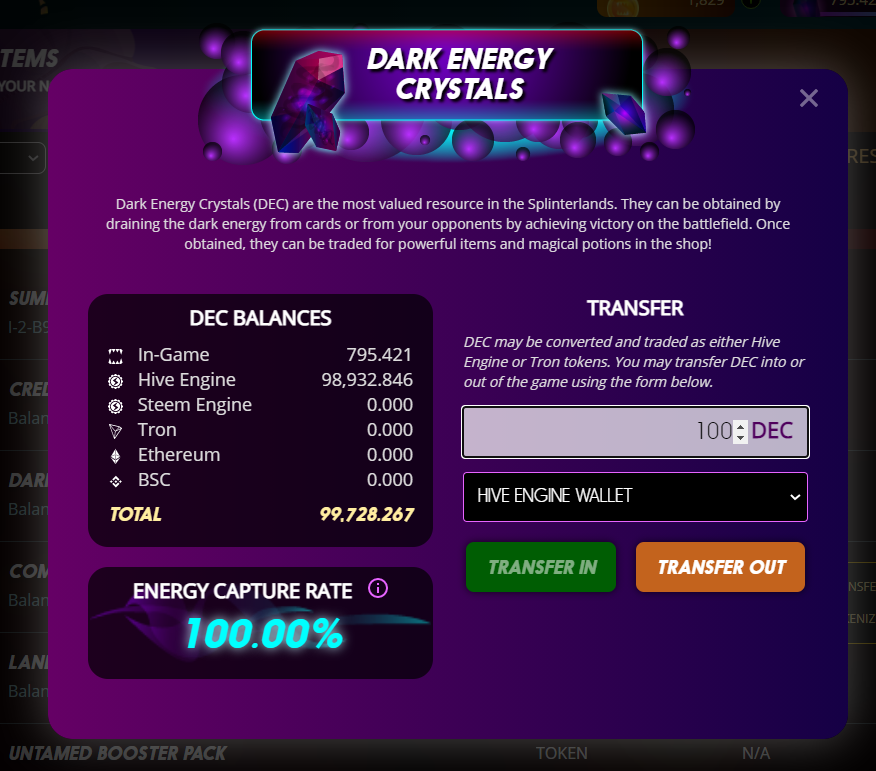 The same transfer out option is available for SPS, if you are about to sell those.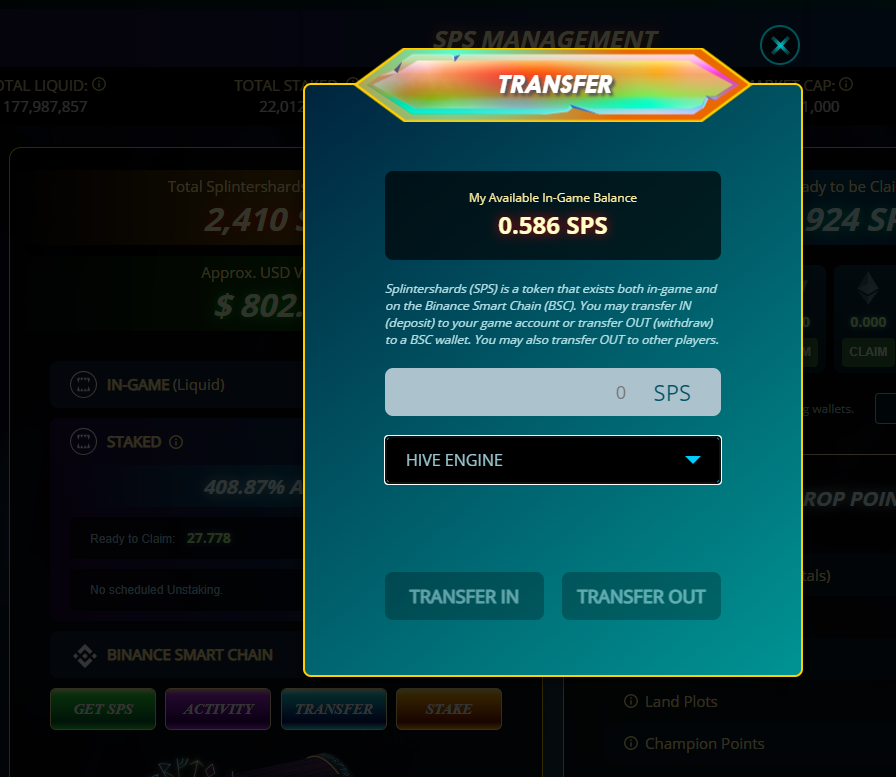 Once you have them one Hive-Engine, you can sell the assets using the arrow symbol.

In the SELL area, enter how much of the asset you would like to sell and the price for 1 unit. The section below shows you the highest bid orders currently open to give you an idea of the price your asset can achieve.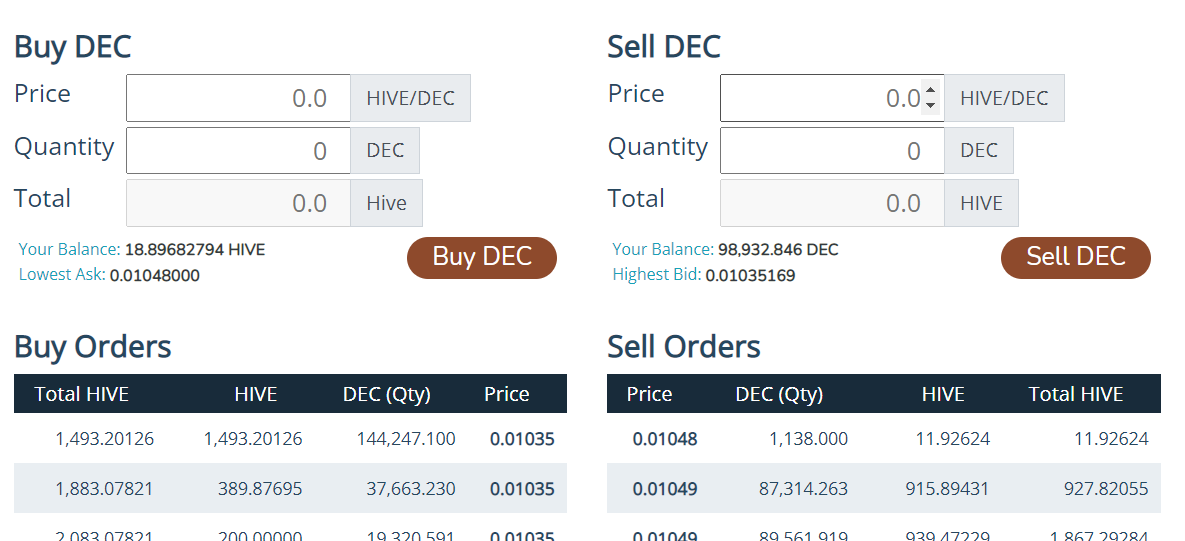 Once your asset sells, you will be payed in SWAP.HIVE which is a collateral Hive-Engine version of $HIVE.

Transfer to Binance
Once you have SWAP.HIVE, you can withdraw it from Hive-Engine. The button is in the upper right. There is a 1% fee for this.

The SWAP.HIVE will become actual $HIVE and end up in your blockchain wallet. Use https://peakd.com/@yourusernamehere/wallet (fill in your username in the link) to access it and send the $HIVE to Binance.
Check your Fiat & Spot account on Binance for deposit instructions: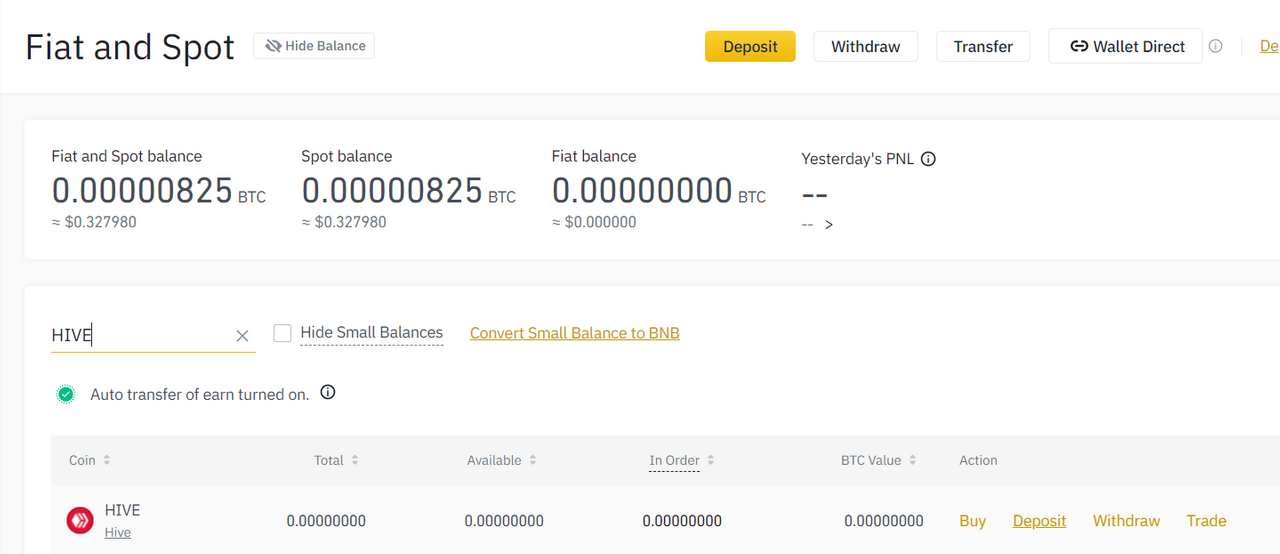 You will find a Hive username and a Memo on the deposit page. Be sure to enter both, when sending the $HIVE from your wallet! If you forget the memo, your $HIVE will be lost in the depths of the Binance wallet without any means of assigning it to your account.

Sell on Binance
Once your $HIVE is on Binance, sell it for $USDT.


The trade view, despite looking more sophisticated is similar to that of Hive-Engine.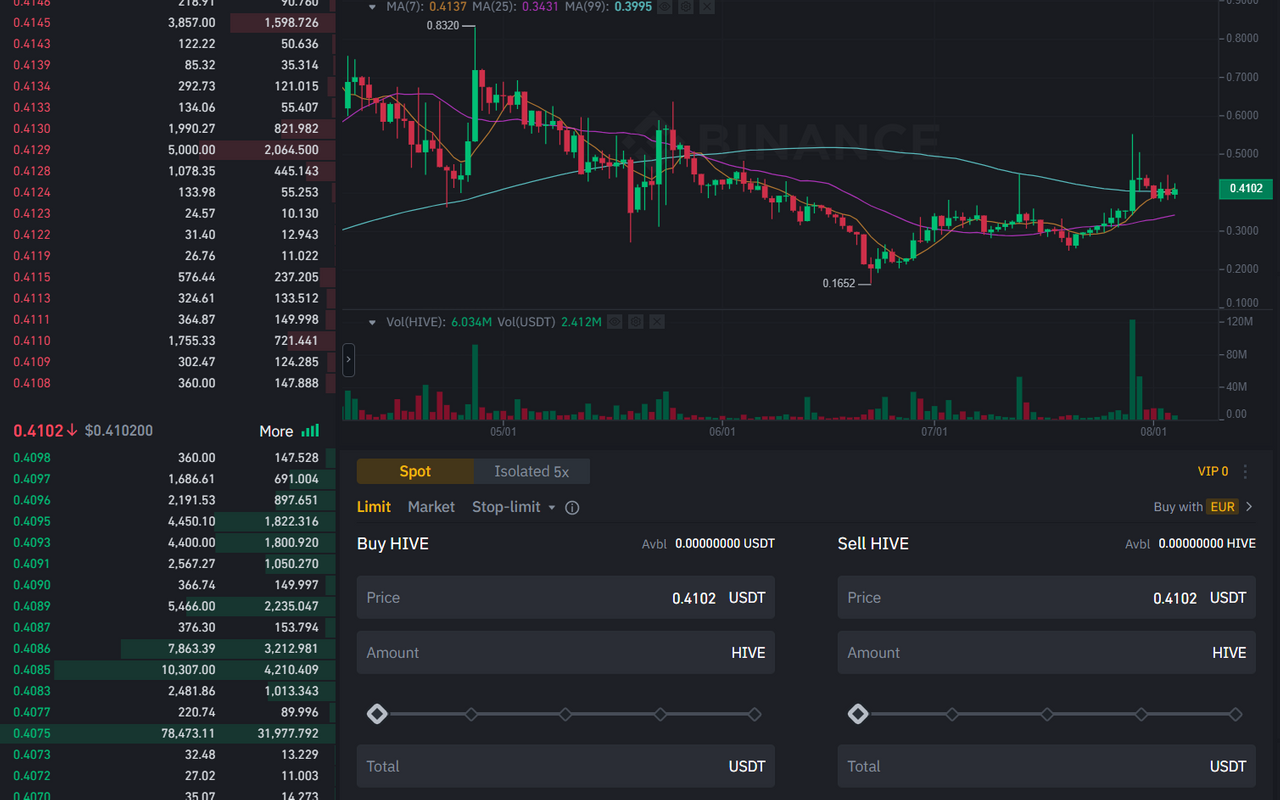 $USDT can be converted to the designated fiat currency. In my case that's EUR. There is no trading pair I found for this, so I am using Binance.com/en/convert for this.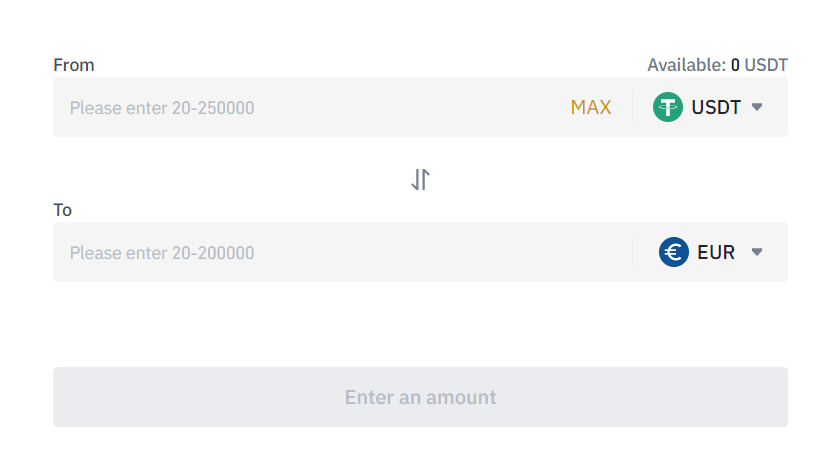 (The step through $USDT is necessary as there is no convert option for $HIVE.)
Back to your Fiat & Spot account view, you can now use the Withdraw button there to have Binance pay out your fiat through the channel of your choice.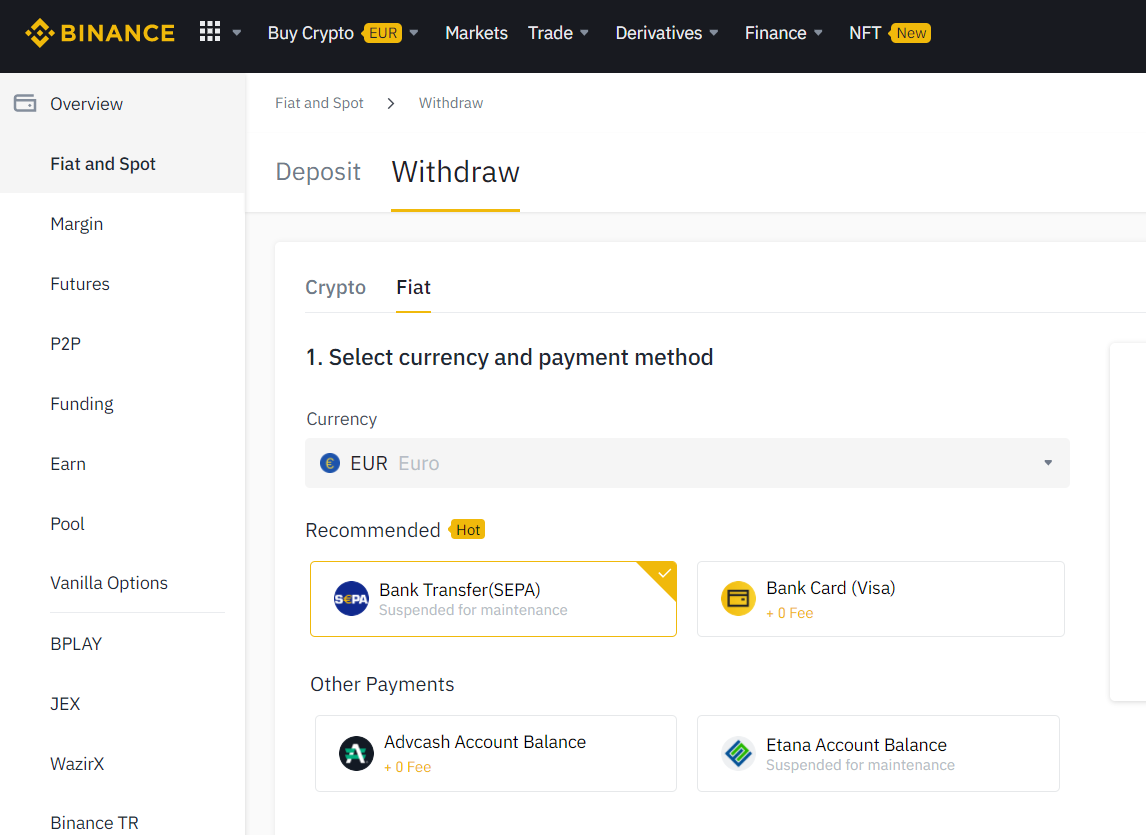 About 2 days later you should have the money in your account and can buy a coffee sponsored by Splinterlands.

Promo offer for new players/investors: Use my ref link and contact me here or on discord (handtalk5#6665). I will get a $0.50 referrer bonus if you buy the summoner's spellbook to unlock the Play2Earn features. If I can confirm you as a referral who made the purchase, I will return that to you in form of Splinterlands cards. Just message me the card(s) you want for up to $0.50 and I will get them off the market for you.
Disclaimer: No financial advice included in this article. Just sharing my personal experience. Do your own research! Some of the actions described in this article may be taxable events in your country.
Some links in the article might be referral links, feel free to use other sign-up methods.
Images courtesy of Unsplash.com or @flauwy.
This is a re-published post from my account on the HIVE blockchain.