#DogeCoinChallenge is trending on twitter. I checked the price. Oh! It is again up 25%. In the last 2 days price of DOGE has unexpectedly increased. Dogecoin is a meme coin created in 2013 by Billy Markus. It was inspired by an internet meme of a picture of a Shiba Inu dog. Dogecoin was made for fun and the maker wanted to distance it from the controversial history of various cryptocurrencies. DOGE did not have a purpose but it managed to build a sustainable community on Telegram, Twitch, Twitter and Reddit. DOGE, Tesla CEO Elon Musk's favourite crypto, is very popular for social tipping. Frankly speaking, I like DOGE. During my early crypto journey, I was a member of a few DOGE tipping telegram and discord channels. Why can't we have fast, purposeless crypto for entertainment? Yes, DOGE entertains us and often it goes to the moon!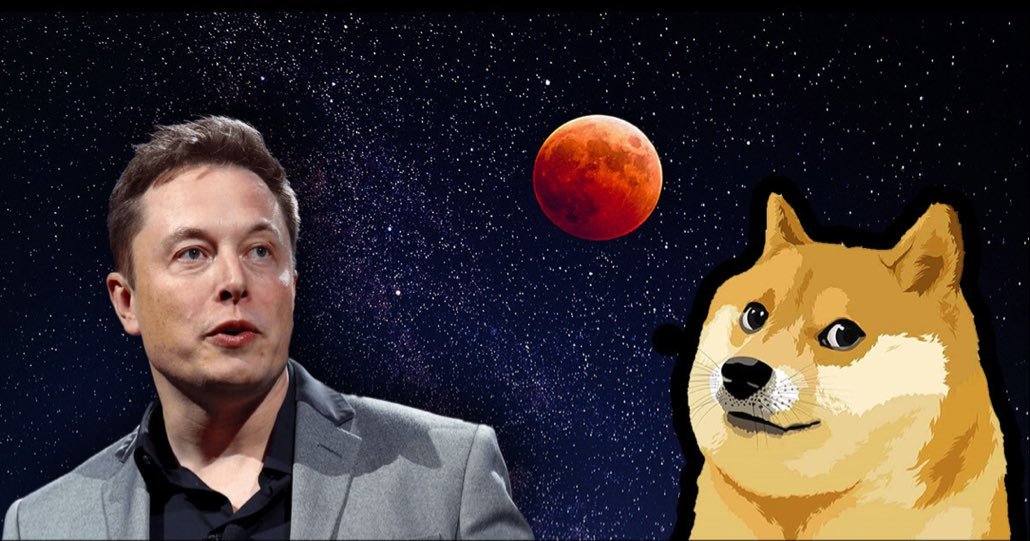 A socially forwarded meme
The TikTok effect
Some days ago, a TikTok user jamezg97 created a video under the hashtag #DogecoinTikTokChallenge and it garnered millions of views and went trending as the most popular video. Many other popular TikTok users also started to make viral videos on DOGE. The common appeal was to invest in DOGE as it was undervalued and it was supposed to touch $1. A quick 'get rich' scheme was floated. TikTok is extremely popular among youngsters. DOGE related hashtags and videos flooded TikTok.
"Let's all get rich! Dogecoin is practically worthless. There are 800 million TikTok users. Invest just $25. Once the stock hits $1, you'll have 10 grand [$10,000]. Tell everyone you know." - From the viral TikTok video
Due to the present COVID-19 situation, people are spending considerable time in the home and the usage of social media apps have increased drastically. YouTube was the most popular online video content medium for influencer marketing earlier. But after the recent popularity of TikTok's short video content, a good chunk of influencer marketing activity is happening in TikTok. The recent DOGE challenge trend started from TikTok only. DOGE is made for fun and a 15 seconds TikTok video too. YouTube elites may hate brainless content of TikTok but the growing popularity of TikTok shows that it has created a separate mass class for content consumption and the potential to generate viral content is huge in the platform. People started to repost viral DOGE videos in other social media from TikTok and thus it found abnormal reach.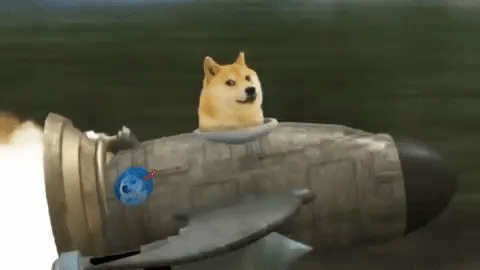 A socially forwarded meme
Understanding the pump
DOGE is trending everywhere now. Did any particular group of people pump DOGE in a coordinated way? DOGE has a circulating supply of approximate 130 Billion coins and Binance is the most active exchange as of now. DOGE is listed in numerous exchanges and it is quite difficult to pump such a coin technically. It has pumped abnormally a few times in recent years. A meme coin does not announce any technical breakthrough. Generally, the pump happens because of major exchange listing or hoax news. But this pump is very unique as the coordinated effort to pump was never hidden and still, people bought DOGE and the price kept on increasing. On 6th July, DOGE price was hovering in the range of $0.0023 and the price increased up to $0.0055 today (7th July). That is 139% pump. DOGE's huge supply is not evidence of its liquid supply. It is possible that a high portion of the supply is illiquid. Whatever the case is, people are buying DOGE with absolute craziness.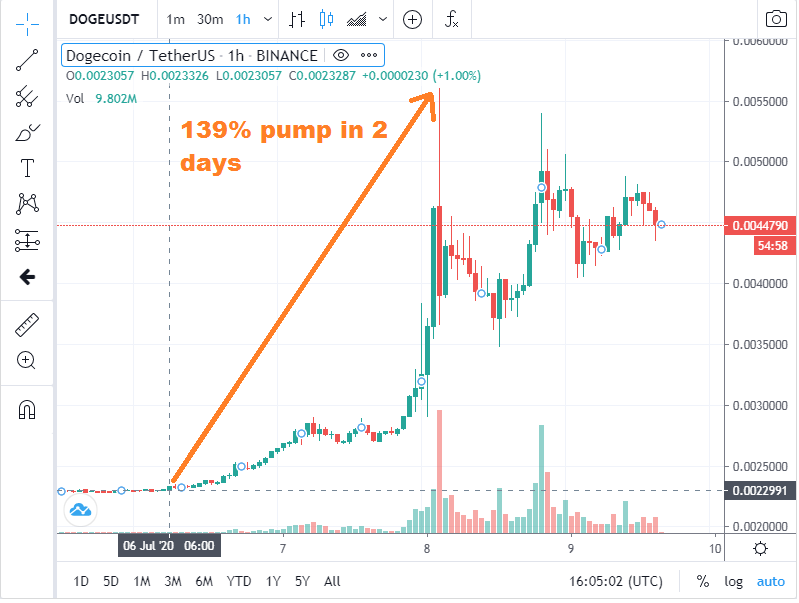 DOGE/USD 7 days price movement in TradingView chart
More pump?
Will DOGE pump more? It is possible. DOGE has an active community and the word-of-mouth can be spread very fast. The hype is already created. It may pump more before the final dump. Even a Bloomberg article has covered DOGE's recent pump in their article. DOGE pumped arbitrarily a few times in the last three years. When it pumped, it pumped big time. Have a look at the DOGE/BTC price movement depicted below as DOGE/USD price can't show the true picture due to the overall volatility of the crypto market. DOGE generally trades between 20 – 30 sats but during a major pump it goes past 100 sats and then again comes back to the original level.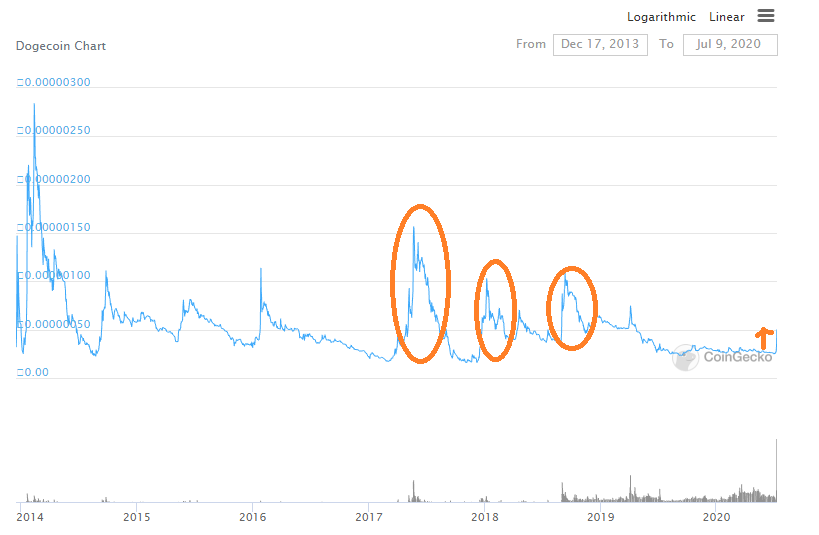 DOGE/BTC price movement since inception from Coingecko
TikTok gets more crypto attention
Pumps and dumps keep on happening in crypto. But a successful attempt to pump a coin by using TikTok opens up new inorganic avenues in the unregulated crypto trading. We may see more such events now. Tron CEO Justin Sun is already excited and he is gearing up with his next TikTok pump event for Tron. Justin is definitely a good marketer and his gambling coins/tokens need a lot of marketing support. Remember his charity dinner with Warren Buffet and the 360-degree marketing. Justin almost made Buffet the brand ambassador of Tron. He is definitely going to jump on the bandwagon. More projects will try to use TikTok now for creating a viral marketing effect and pumping their coins.

Justin Sun is excited after seeing TikTok's pumping capability
The pump and dump schemes keep on resurfacing in innovative avatars. In the distant past, the scammers used to pump stocks by arranging calls to the buyers to allure them to buy no-name stocks to have scintillating profit. The internet changed the mode of the pump-dump operation and now the social media is a great tool for the same purpose. Social media also creates the FOMO factor very rapidly as people are extremely engaged with social media apps nowadays. Because of the FOMO factor only, we see further buying demand even after considerable pump with no reason. People learn the very hard way. Trade wisely.
Cheers!
[paragism]
Note: The cover image is sourced from a socially forwarded meme. You can follow the author on twitter.