It's good to see another update from Markor team. This is the second update I'll be publishing after I reviewed the awesome project sometime in January. ever since then, I have noticed that it takes the team a month or more to release an update after the initial one. And when they do, it's always an extensive one. This has been the reason I have been anticipating for an update for over a month. However, the good news is that the most anticipated update Markor V1.8.0 is out. This publication will be a detailing one where I'll be sharing my experience with the latest changes. You're advised to keep reading for the whole info.
The latest version was released 3 days ago as of when I was making this post. And as I have always expected, there are lots of new features and changes in the project. Below this paragraph would be the whole information pertaining Markor V1.8.0
A. Notebook Has Been Changed To Files
If you've been a regular user of this project, you would have noticed that the project owner added a Notebook tab in one of the previous releases. The Notebook tab helps a user to easily access different files in the app. However, while the developer was working on V1.8.0, he decided to change the Notebook to File tab. The file tab has a compact view of the import from device. option in V1.7.0.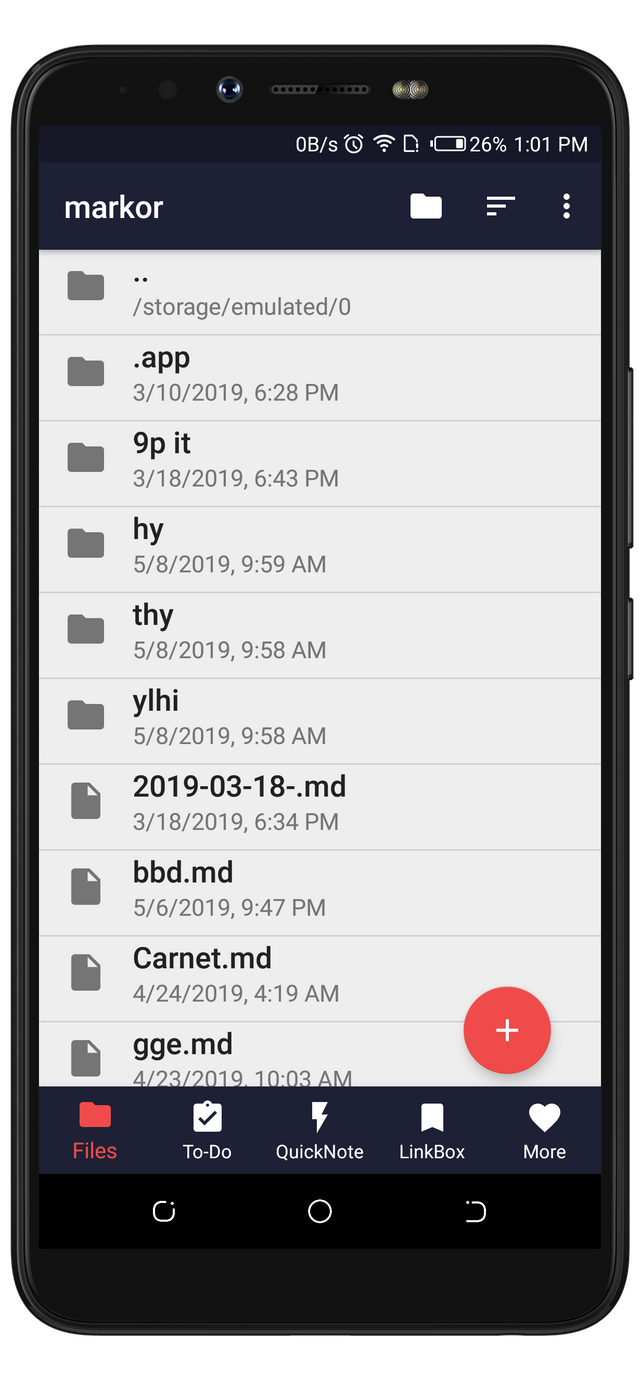 Users were previously restricted to view folders and text files only. But with the latest compact view in V1.8.0, every file in the filesystem are shown. I love this feature because I was able to even access my pictures with Markor.
B. Favorite Feature
The more new features are being added to Markor, the more unique, and broad it becomes. I have noticed how wide this project is becoming since it receives extensive updates almost every month. One of the disadvantages of an app having lots of options, or features is the ability to access individual components of the app. In Markor, I deal with texts and folders which is sometimes difficult to locate. Especially with the V.1.8.0 where it displays all other files format in the file system. I'm very sure the project owner thought of these issues too. Which made him Implement the Favorite feature.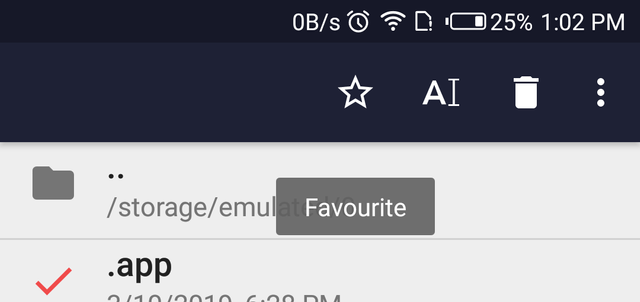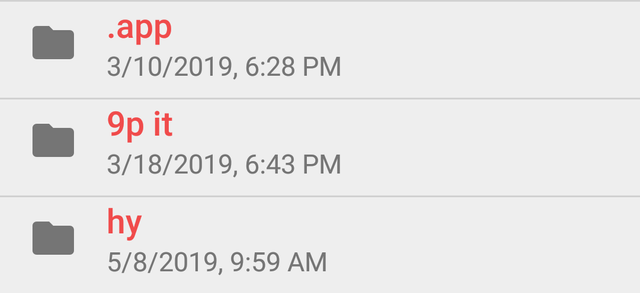 Yes, you read it right. Markor V1.8.0 now has an option to add a file or folder to favorite list. I believe we all know how this feature works on other projects. When a file is added to the favorite list, the user would be able to access the list easily with the favorite button. It's amazing to know that the developer adopted this feature. Favorite files are highlighted by Markor's red accent color. This will let the user differentiate files that have been favorited and the ones that haven't.
C. Improved SD Card Support
If you've been wanting to access your SD card to edit the files stored there, or to create a new file directly to your external storage, then, Markor V1.8.0 is your dream come through version. The developer has been able to implement this feature with the help of Android Storage Access Framework which is used to access SD cards. So with this feature, I don't have to write notes to my phone storage, then later use file manager to move them to SD card/external storage. However, there are a couple of steps to take to enable this feature. They are very easy to follow. Below are the screenshots were taken while I enabled this feature on my device. Note: You must have an SD card inserted into your device.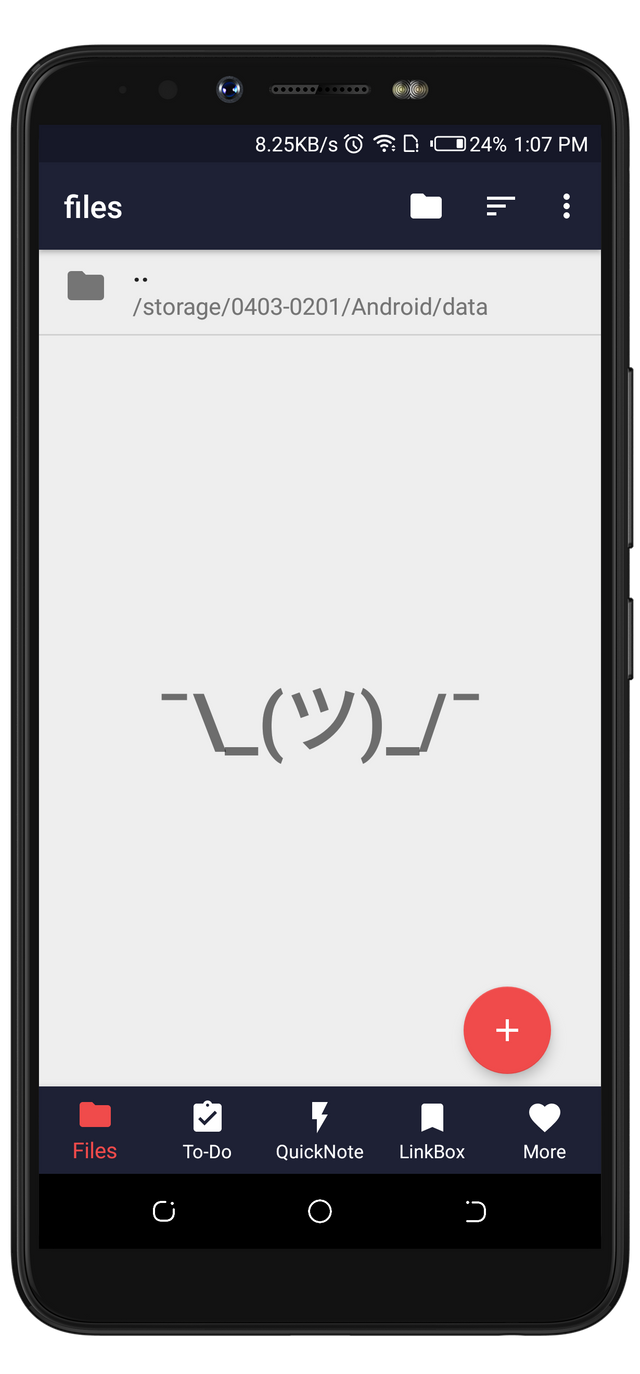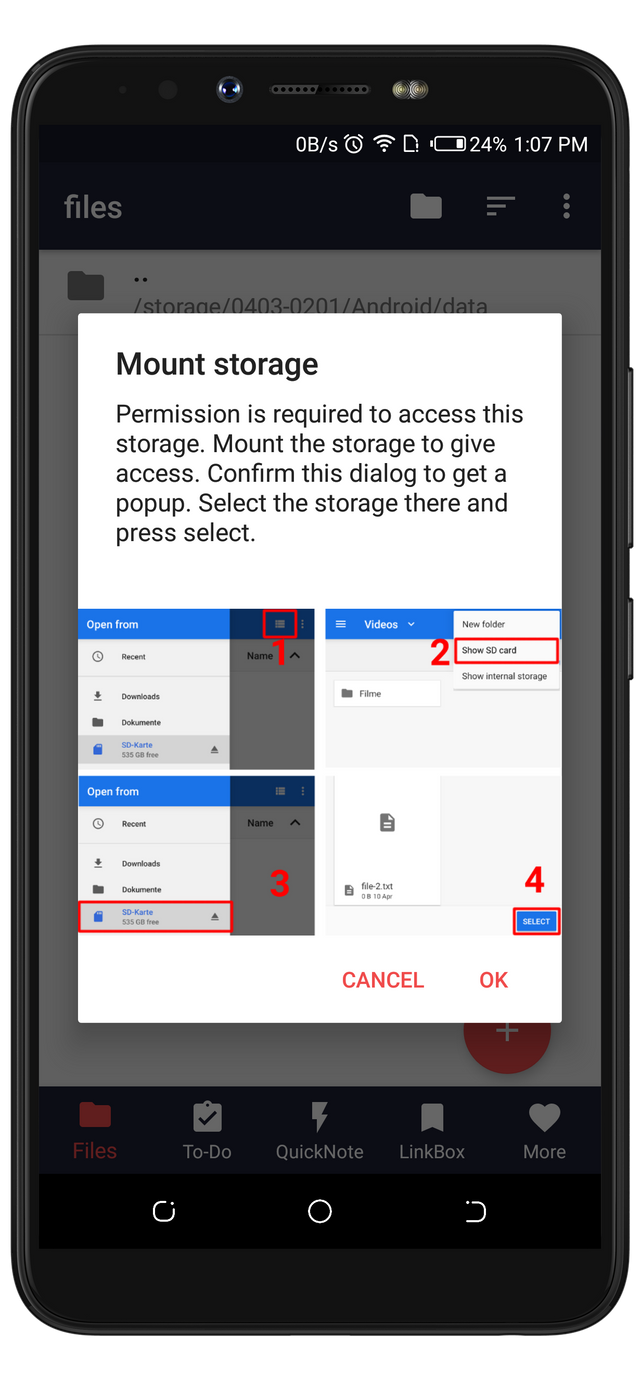 D. App start folder
What I love most about the latest version of this project is the ability it gives users to set, and place folders or texts files according to how they want it. The favorite feature is one of them. I was able to add the files and folders I'd love to easily access every time I use Markor. Clicking on the Favorite button will display them. This stress to access files was reduced.
What if I tell you the steps to access file which I've stated above has been reduced more than we thought? Yes, the developer modified the app's settings to make this happen. A new option known as the App Start Folderhas been added to the settings page.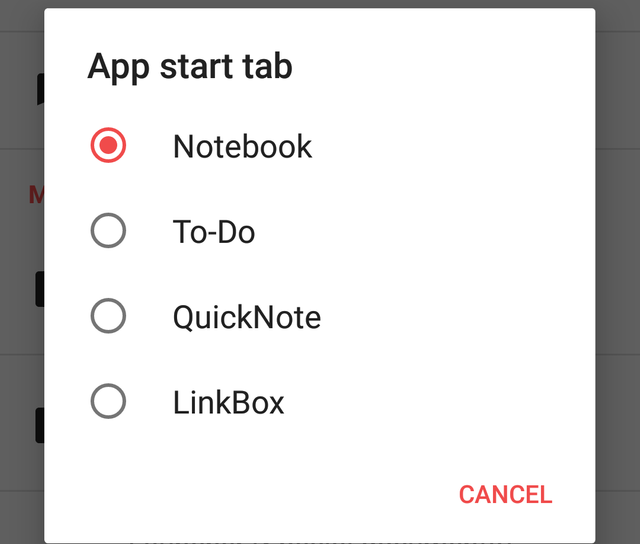 With this option, I was able to select my favorite list to open automatically anytime I launch Markor. Now you see how the stress to access any files or folders was made simple.
E. Added More Fonts
I was a fan of custom fonts as I was used to including a screenshot while it's enabled in my blog posts. I stopped after I was advised not to use those screenshots when creating contents for the public. It doesn't mean I shouldn't use them for my personal use. In fact, this is why I love the fonts options in Markor. There were lots of new fonts in version 1.7. Also, V1.8.0 isn't left behind as the developer has included new fonts.
F. Show App Intro At First Start
My reviews usually include a line of appreciation message to developers that adds introduction screen to their apps. Here's what I mean. I love seeing apps with screens summarizing their functions immediately after launching them. Markor lacked this feature. I didn't suggest this to the developer, and I don't think if anyone did. But I was shocked to see it included in version 1.8. Markor now introduces itself after installation.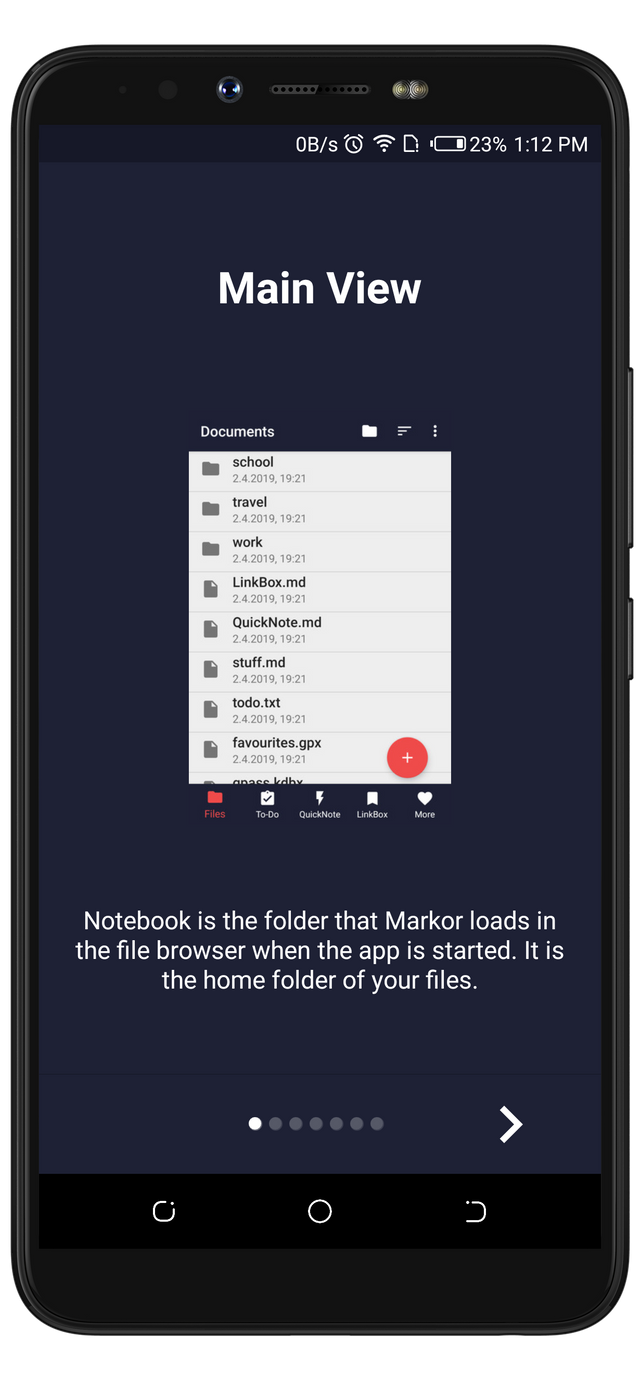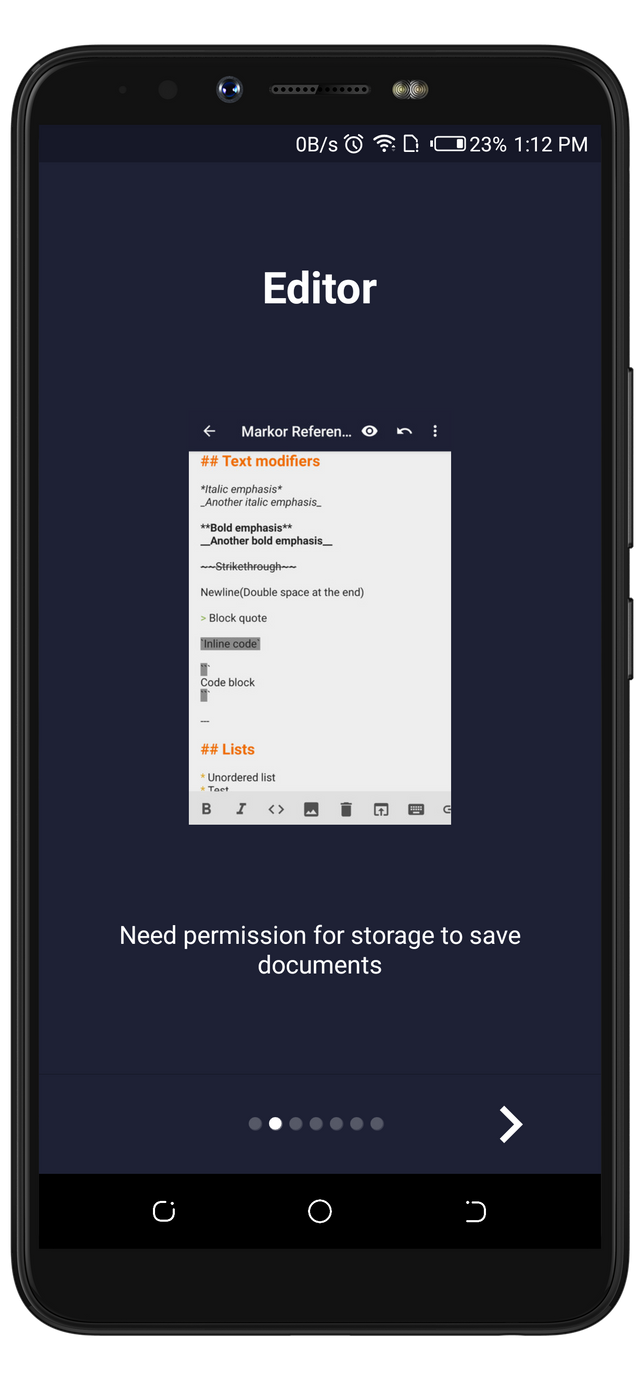 G. Option To Set Navigation-bar Color
I don't know if this is necessary but the developer decided to include an option in the settings page to change Navigation-Bar color. When this option is used, the device navigation bar changes. As I said, I still don't know why this was implemented. But I'm very sure there might be users that would appreciate this feature.
H. Enable/Disable Swipe To Change Mode
Swipe To Change Mode was Implemented in V1.7.0. This feature helps users to swipe from editing mode to presentation mode and vise versa. I love this feature as I praised the developer in my first update. In the latest version, the developer Implemented an option to enable/disable swipe to switch between editing and presentation mode.
I. Added Word Count To Document Info Dialog
Note everything is one of the apps I use when I need to know the number of words I have written. It works as an offline text editor, and also displays my notes info without the use of an internet connection. Markor is also an offline editor. But, its old versions lacked the ability to display the total amount of words in a note file. This has been the reason I use Note Everything. The good news in this paragraph is that the latest version of Markor is now able to display the number of words of a note file. This simply means I don't have to copy my articles to other apps to view the number of words.
Markor V1.8.0 Vs Other apps
Markor is now regarded as of the apps that summarizes its functionalities before the user starts using it. This feature isn't available on Editor; A similar note-taking app.
Conclusion
This is a job Well done. Kudos to the developer for the constant updates. I use Markor, and I advise you to try it out.
Download Links
Serial BackLinks
Markor V1.7.0 , V1.7.1 And V1.7.2 Change Logs In Details
Markor - A Mobile Editor To Flawlessly Create Outstanding Markdown, Plain Text Or Todo.txt Files.
This post was previously published elsewhere.