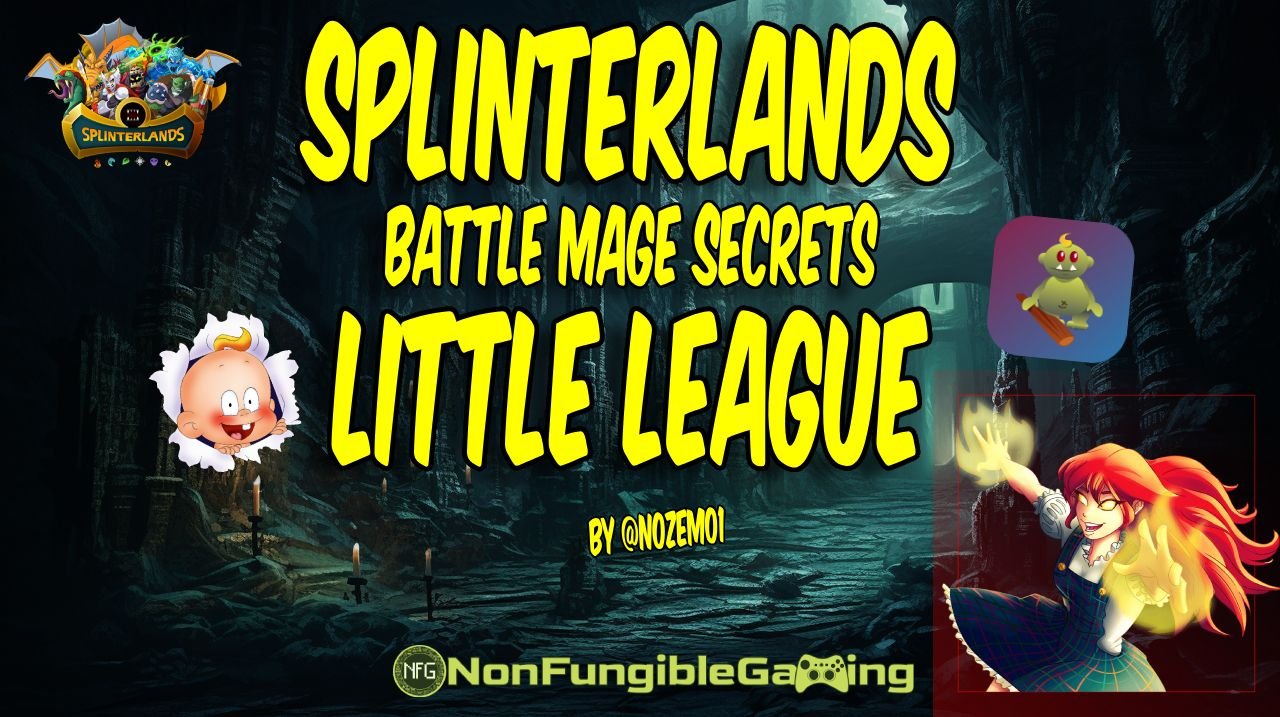 Good morning everyone, at least for me it is morning 😊 and welcome back to my weekly Splinterlands blog, today I will be covering this weeks Battle Mage Secrets challenge about the Little League ruleset.
This week I only have half work making the challenges, last week I was a little late because I returned from holiday, and after I made the Social Media Challenge post, I discovered it was already past the deadline, so I saved it for this week.... Good thing it wasn't the Battle Mage Secrets post that was too late because I can't re-use that for the next week! 😁
To find out how you can participate in the posting challenges yourself, check out the Splinterlands post here.
I really recommend doing it when you have the time, I think on average it costs me 3-4 hours every week and I enjoy doing it. It earns me $40-$50 every month so I can buy more Splinterlands assets.
The wage per hour isn't that great, depending where in the world you are but I enjoy making these posts, and it's basically free money.
The Little League ruleset means only units and summoners with a mana cost of 4 or less may be used, great when you get a 99 mana battle lol!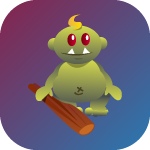 I've tried out most if not all splinters for this ruleset, I don't own Lorna Shine so without her the Life splinter isn't very good for this in my opinion, the Earth splinter is nice, but Queen Mycelia is a must to protect your glass cannons from sneak and opportunity attackers, I like to use Death with the life leechers, Water with Cruel Sethropod and Tide Biter or Fire which I will be featuring today.
Todays battle is from yesterday so very recent, I met this player several times with my 2 accounts while I was playing yesterday, I recognized the player name from someone else 🤣.
Does the name ring a bell? 😉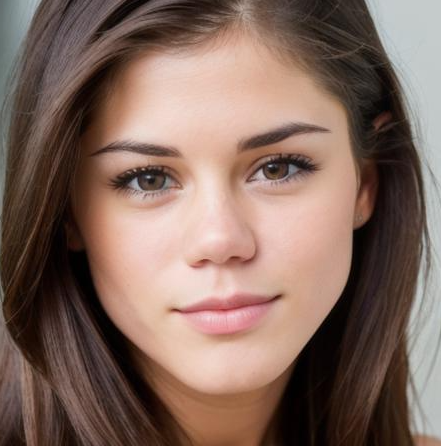 This weeks battle is a low mana battle, with only 17 mana, all splinters are open to be chosen except for the Water splinter. My primary choice is Fire with Tarsa, but when I have a little more mana available I like to use a double tank to protect my sneakers and opportunity monsters a little longer to do their thing.
When I have a little more mana to use, I would include Antoid Platoon as my main tank with the healing Xenith Monk as my secondary tank.
First look at the battlefield: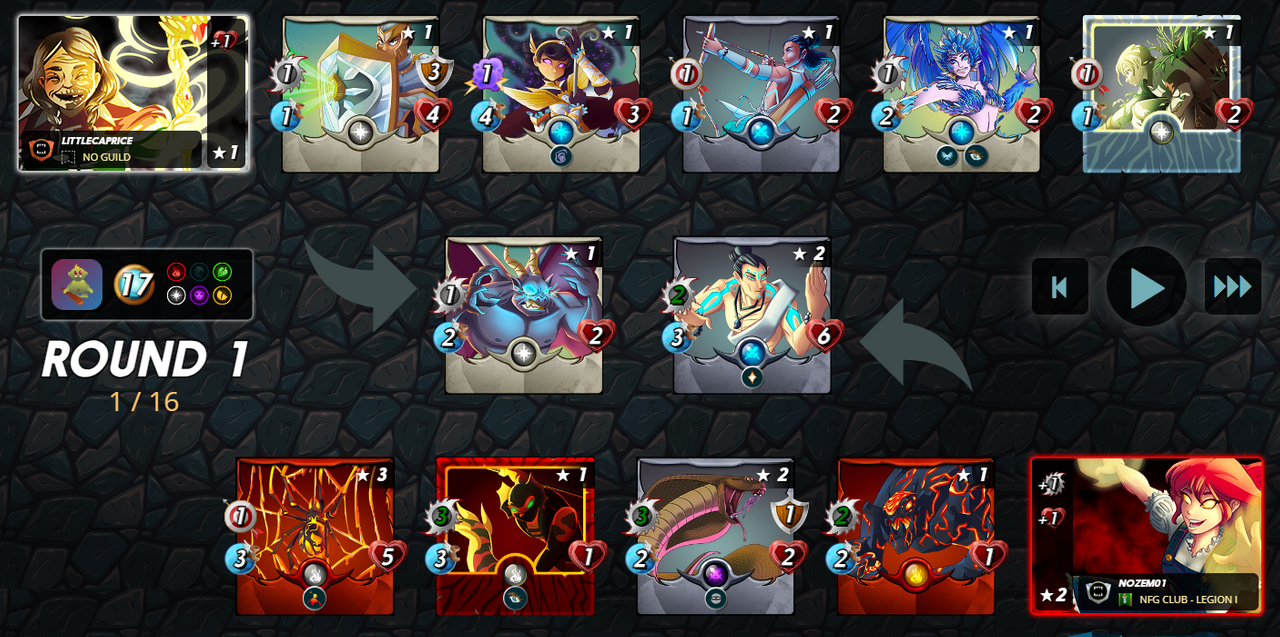 Maybe if my opponent would have used General Sloan I would have been in more trouble, or Lorna Shine with a sneak team would have been ever better, this player only used level 1 summoners, and if I remember correctly, every time I met him or her, it was with Mother Kala as summoner.
My Line-Up:
Summoner: Tarsa - reason: Extra melee damage, extra health.
First position: Xenith Monk - reason: Self healing tank, if the enemy doesn't have a lot of damage directed at the tank, he will heal himself back to full health. Good for low mana battles.
Second position: Scorch Fiend - reason: Just one extra hit to soak up or to distract opportunity monsters.
Third position: Uraeus - reason: Great low mana sneaker.
Fourth position: Serpentine Spy - reason: Great low mana opportunity hunter for glass cannons.
Fifth position: Lava Spider - reason: Sneak protection.
The Battle:
Round 1: I like Tarsa for this ruleset for the extra melee damage, these little monsters are hitting hard, and already killed two enemy monsters, my scorch fiend is doing it's job in distracting the Celestial Harpy.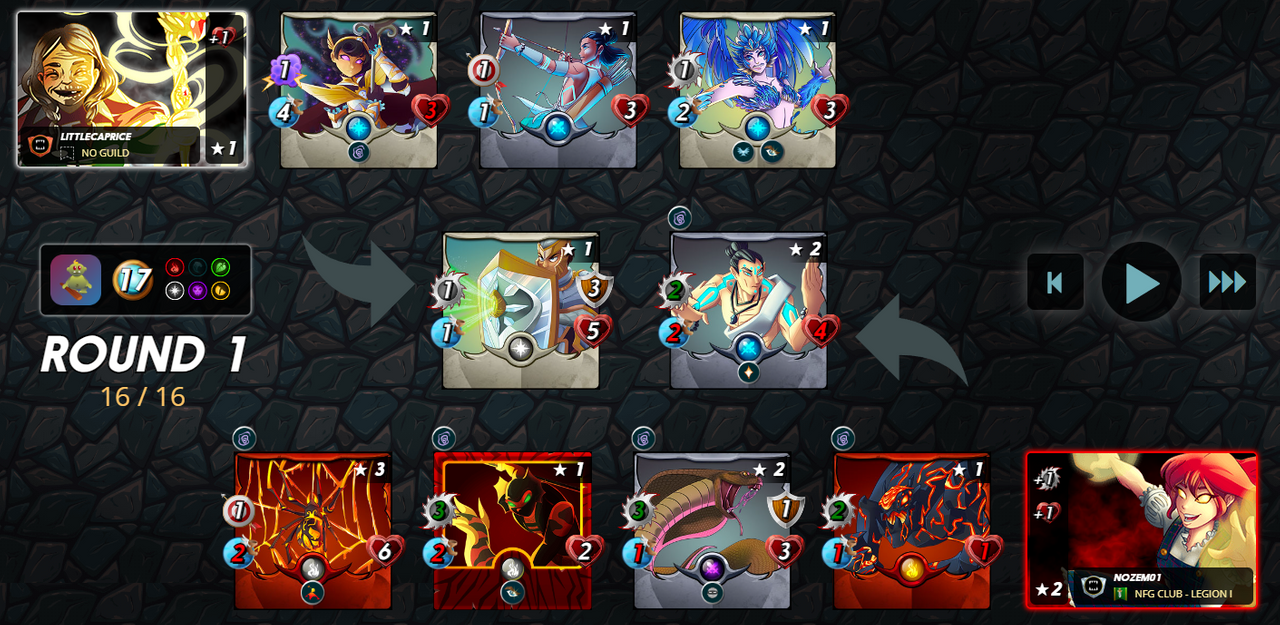 Round 2: Like I planned, Little Caprice isn't doing enough damage against my Xenith Monk, so he's just healing back up. This is going to be easy.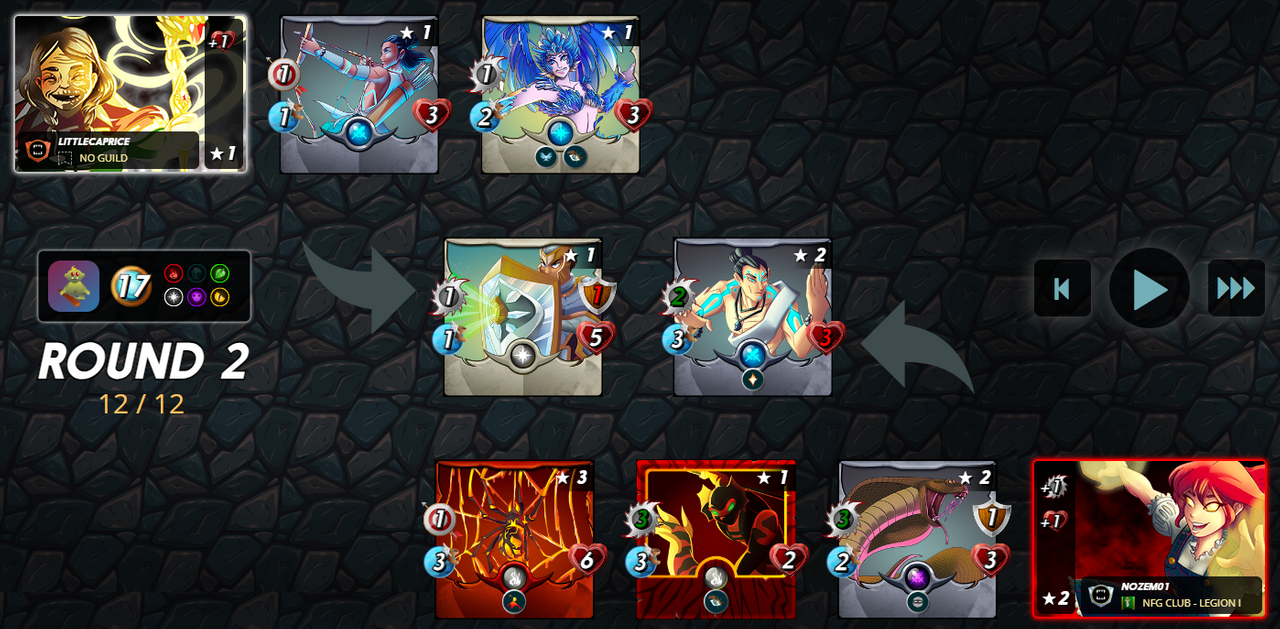 Round 3: 4 against one at the end of this round, and the Blinding Reflector missed it's attack .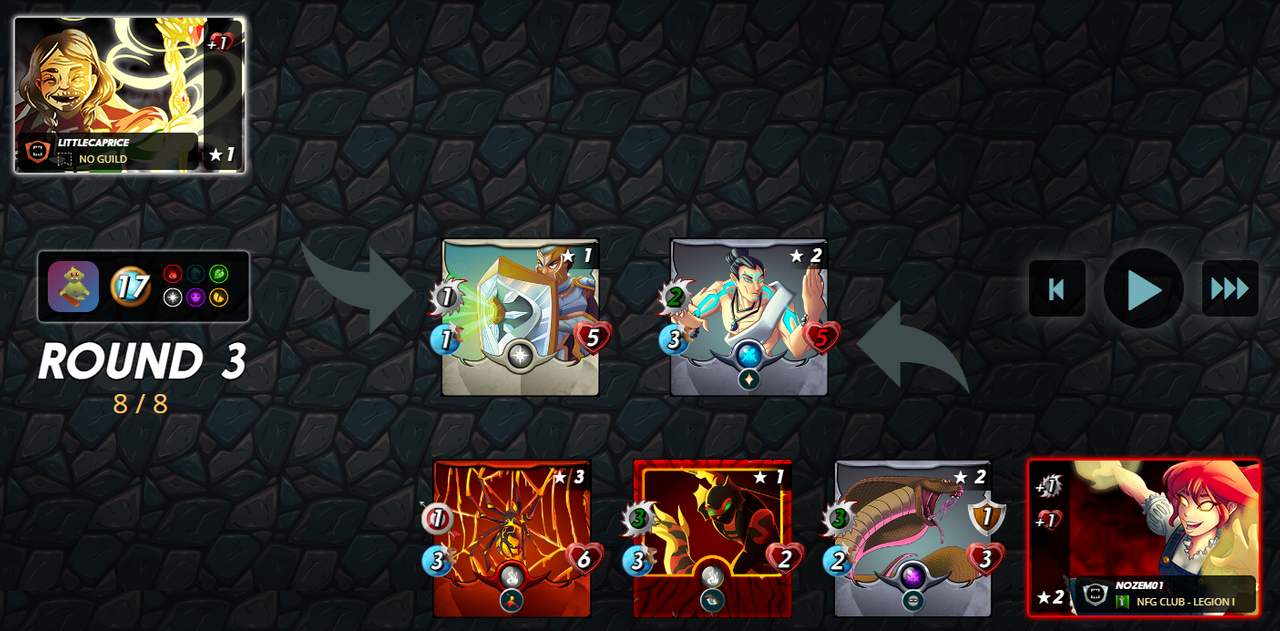 Round 4 FINAL ROUND: Blinding Reflector didn't stand a chance against four opponents of course and died and the end of the round.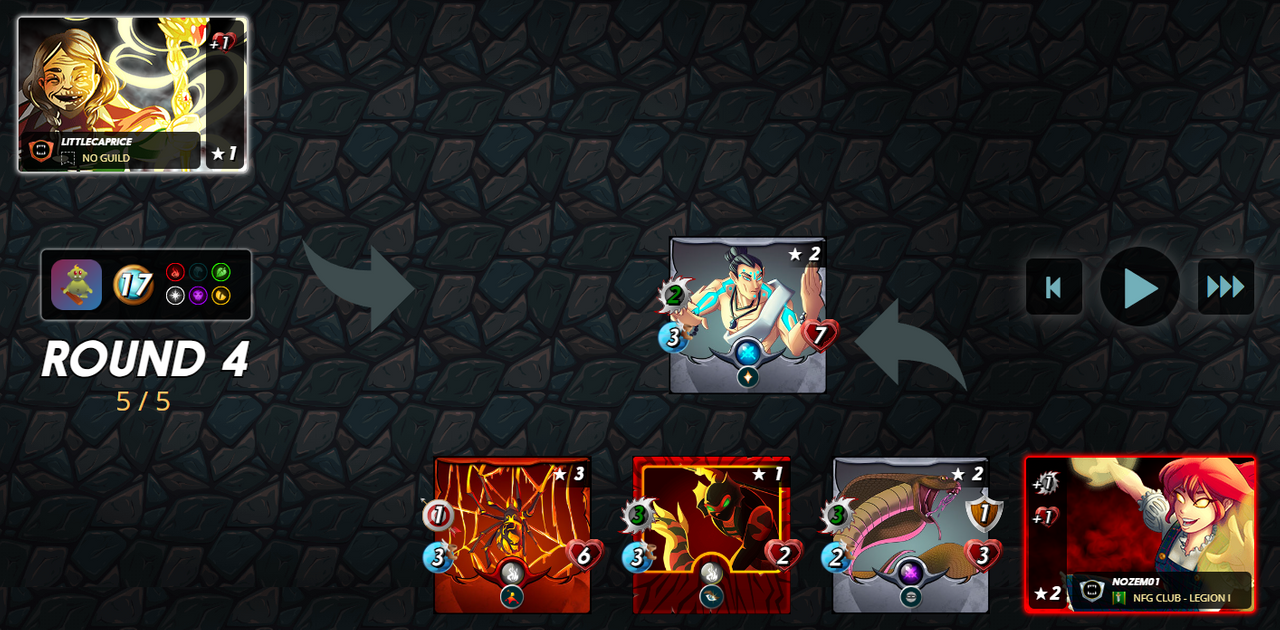 My fire team has a pretty good win rate in this ruleset, I like to put Clockwork Aide in the back sometimes too, it gives extra speed and it a great sneak and opportunity protection.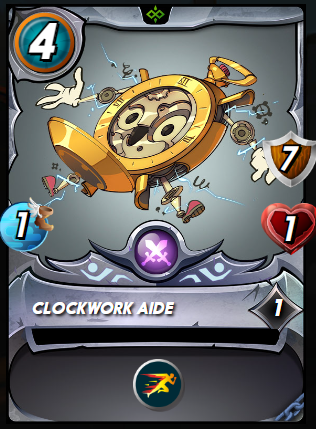 That's it for this week, I'm gonna play my ranked battles now and enjoy my last day off to work one day before the weekend 😄.


Thank you for reading!!!
If you haven't made an account already, please consider using my referral link to sign up, I'll happily send the amount I get for your signup back to you in DEC or SPS to help you start.
Have a great day!


Sources: For my thumbnail I used a background from @golemoverlord, when you're not playing this game as a splinterlands player, you're missing out!
I made a post with more info about Golem Overlord here.