Hi Guys,
one of the blockchain games I play is the Crypto Dynasty, for those who do not know the Crypto Dynasty it runs in two different blockchains, in EOS blockchain and ETH blockchain.
EOS blockchain has been running for a long time and I still continue to play in it. ETH blockchain has been running for the last 5 months and I also continue to play every day, for the last few months I had only the basic daily earnings.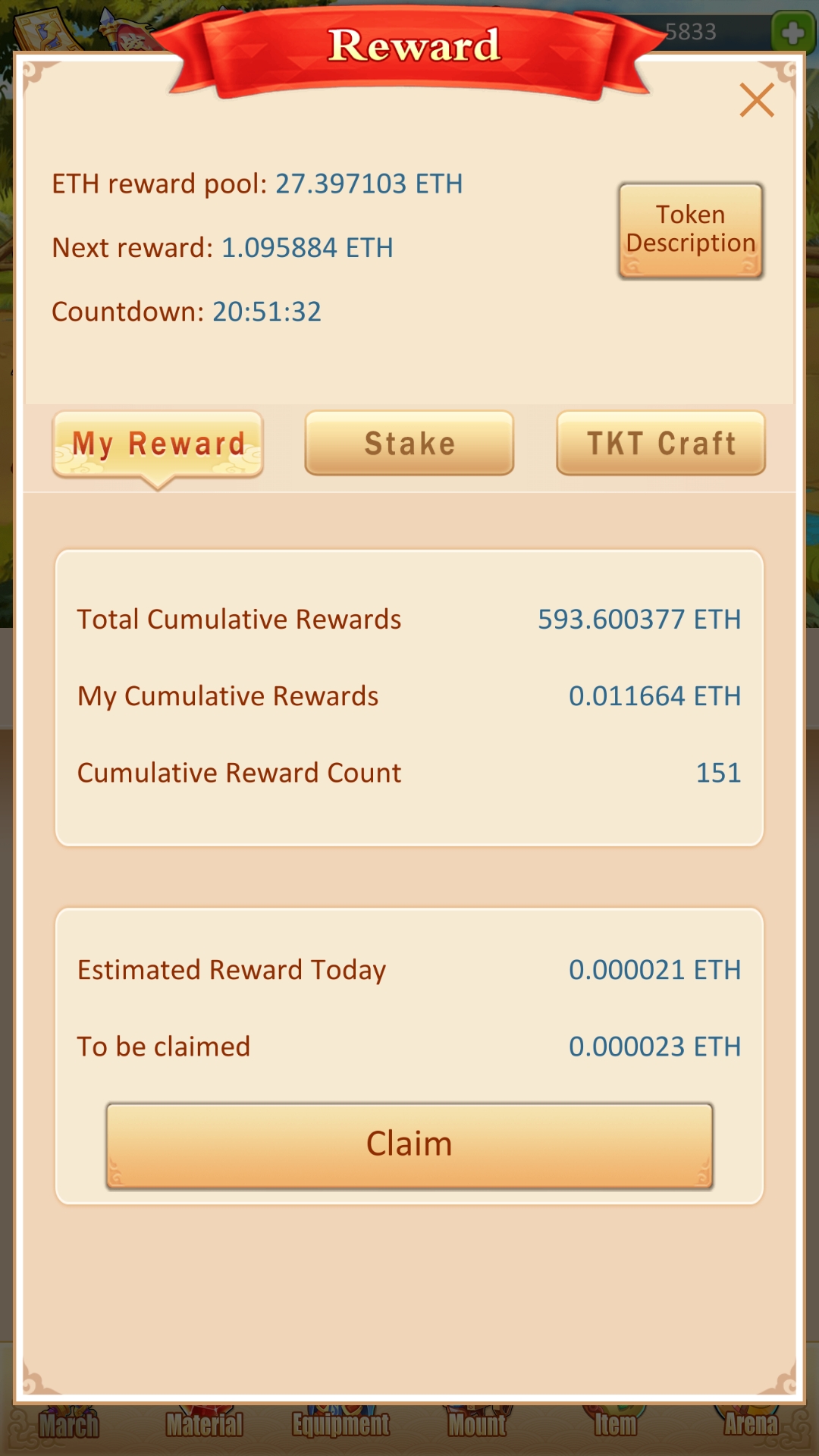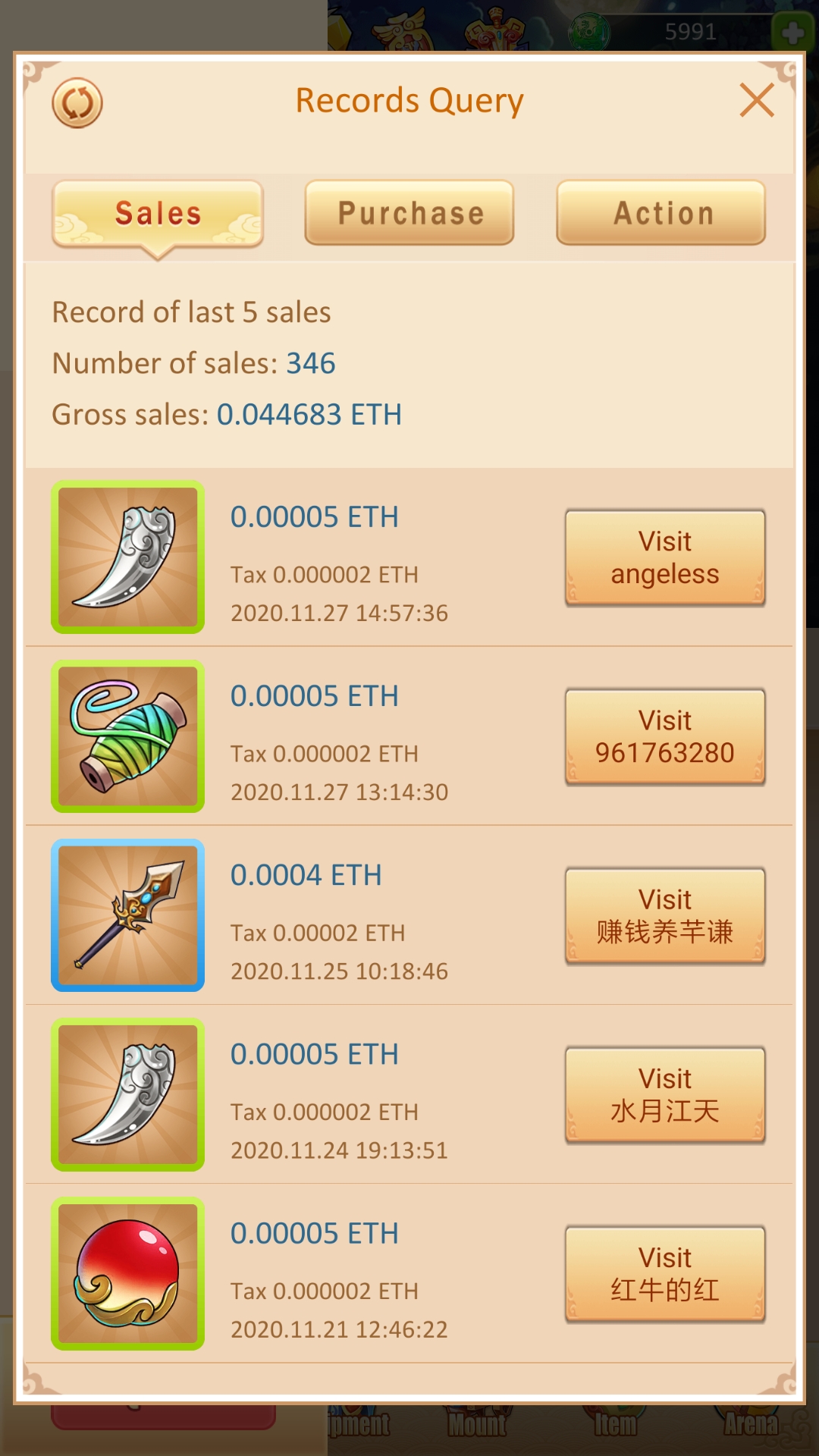 But a few days ago I managed to create a suitable equipment to participate in the forging task, this brought me a significant amount in my account.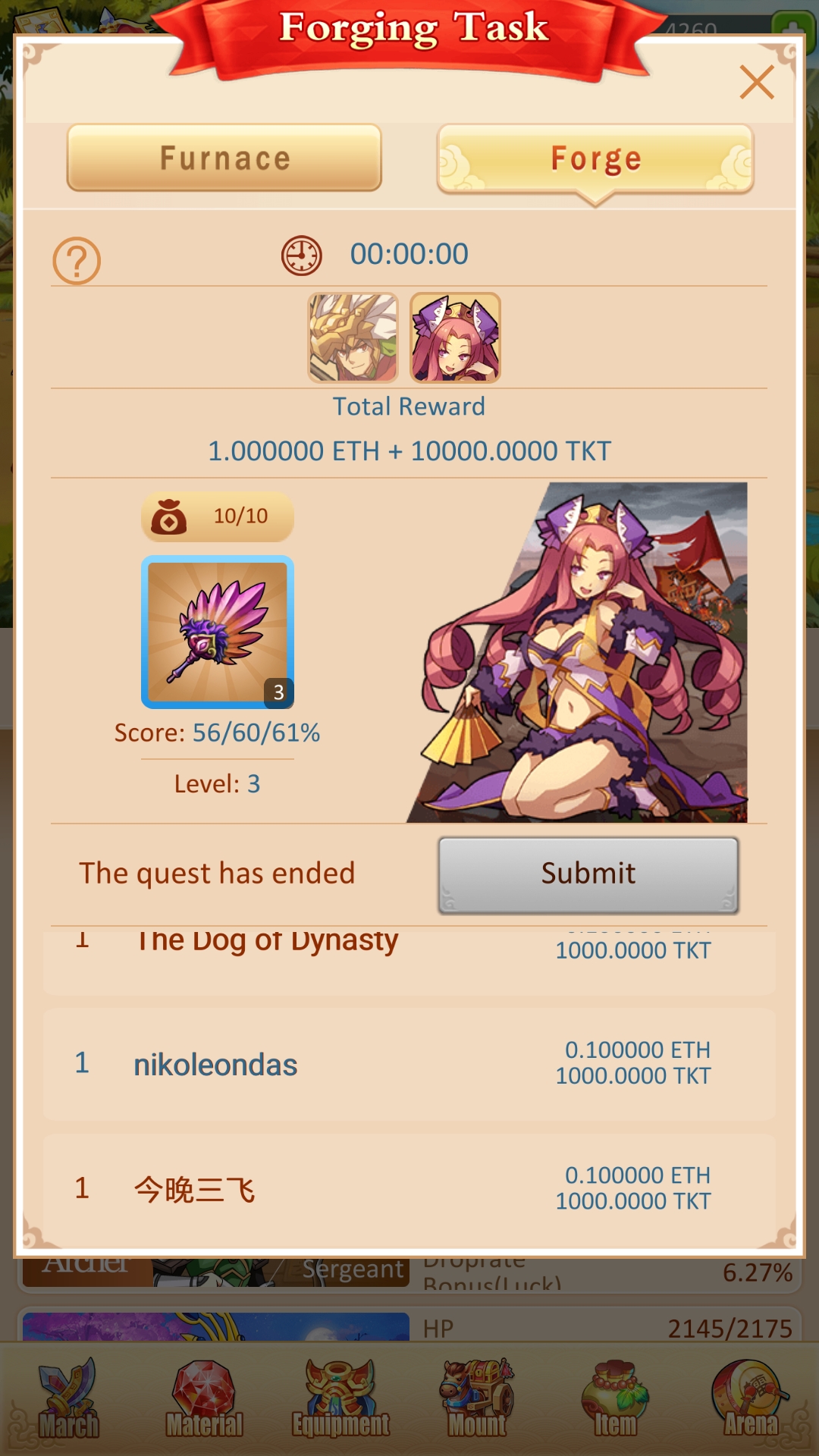 I earned 0.1 ETH and 1000 TKT.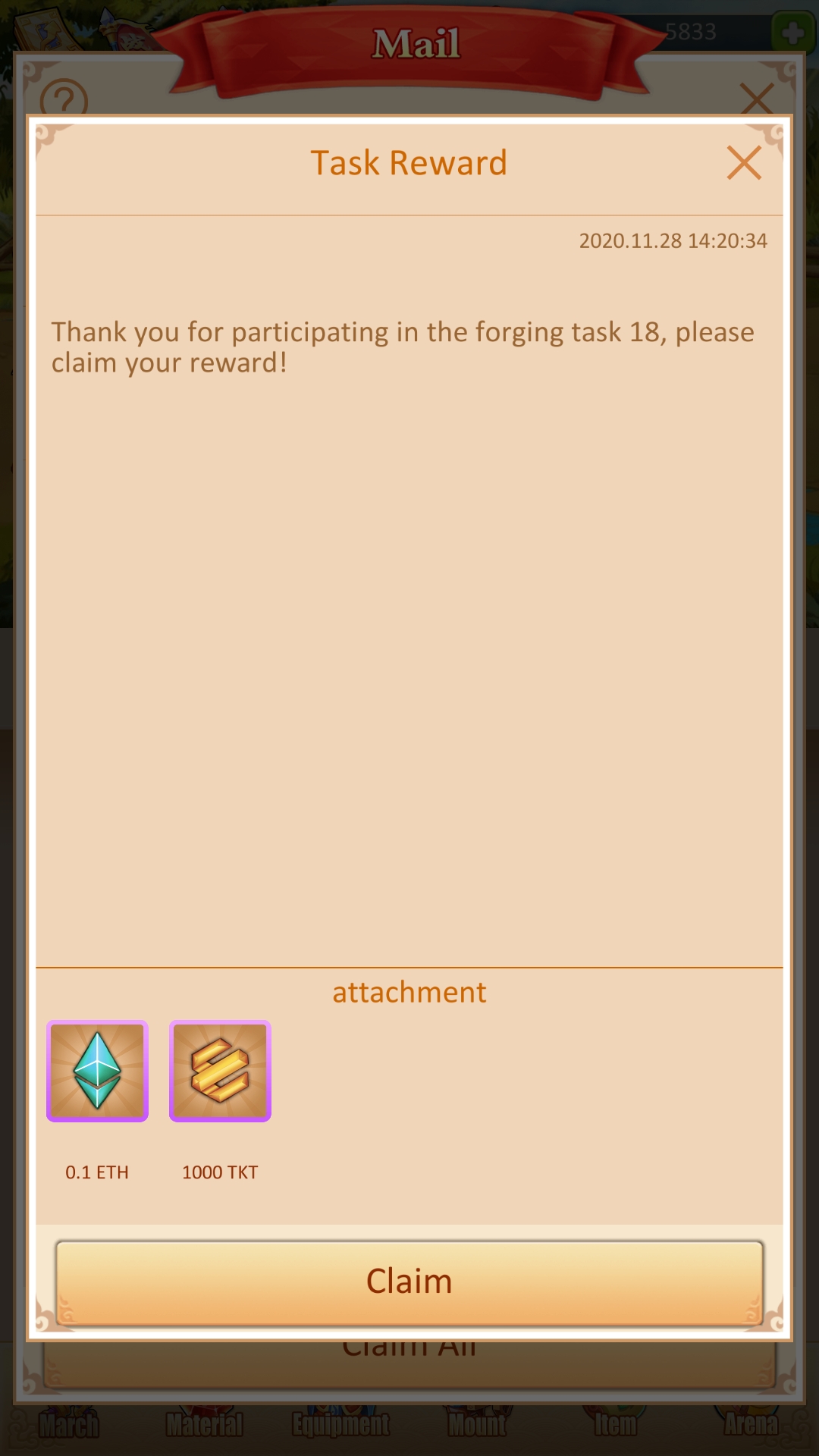 0.1 ETH is almost $ 55 at the current price, not bad earnings playing just a game, also I earned 1000 TKT tokens,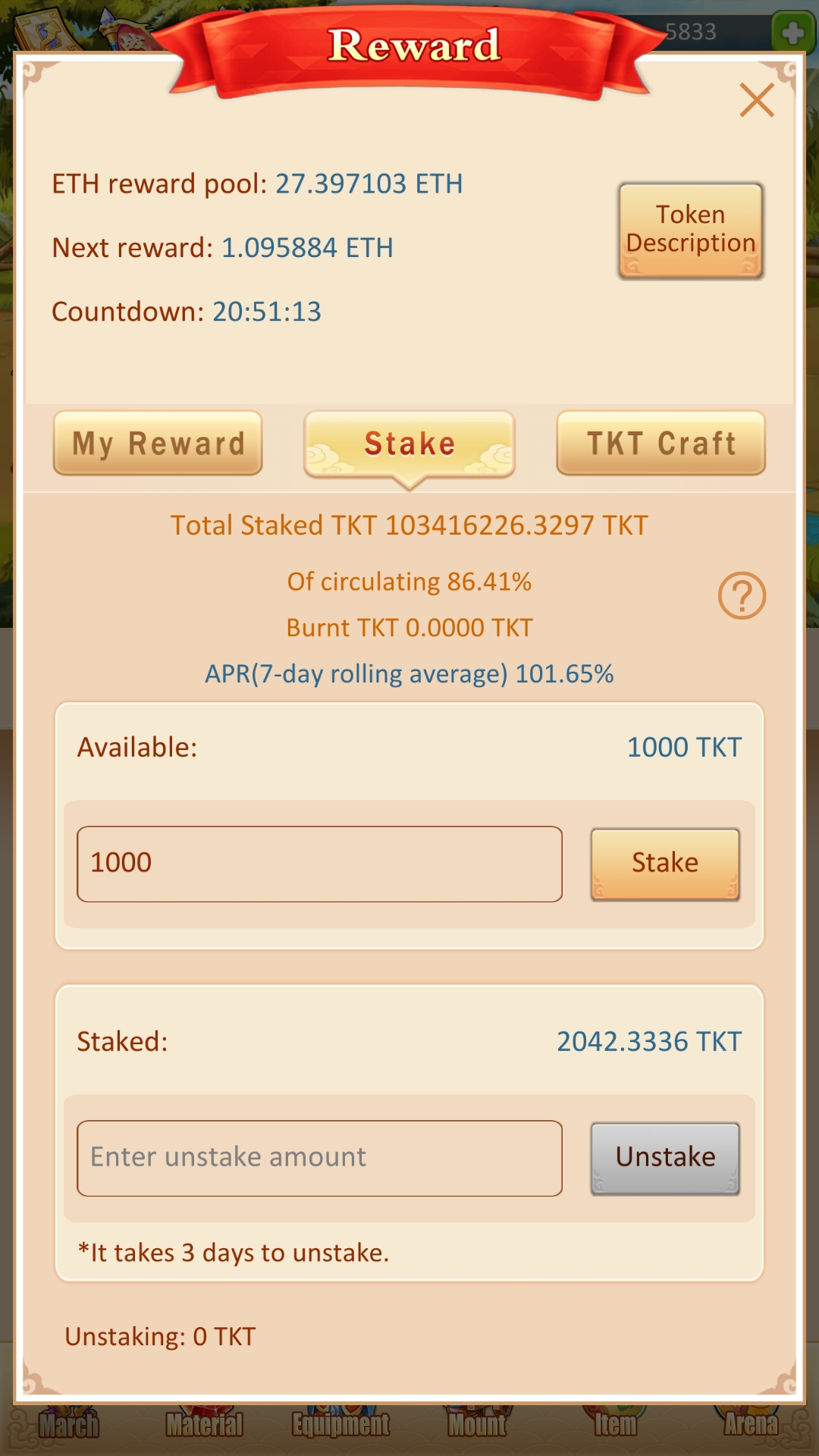 I staked these and I increased my daily earnings.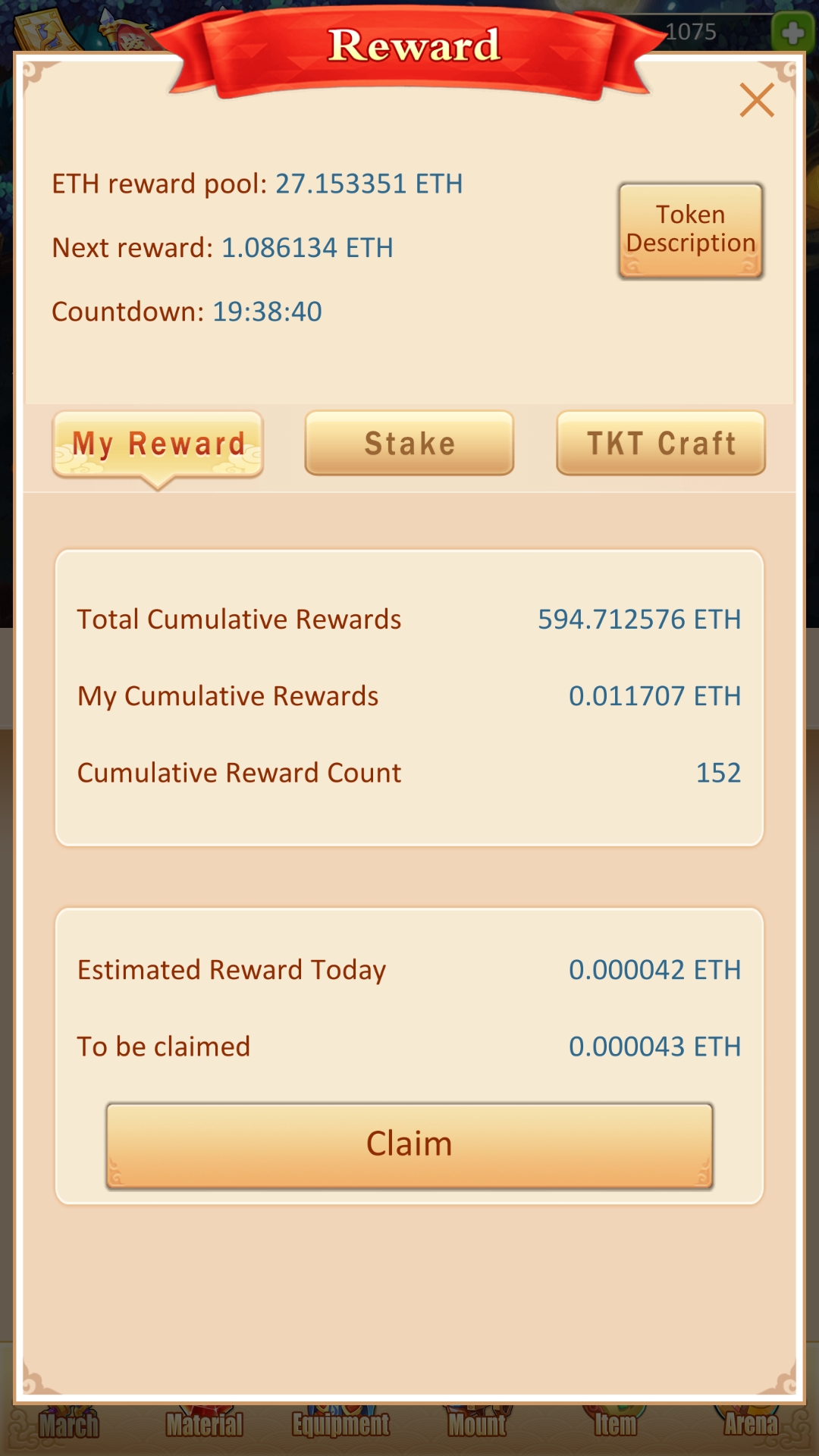 If you want play with ETH blockchain feel free to use my ref ID:938540567 we will earn both 1000 tiger runes.
Thank you!
@nikoleondas
Posted Using LeoFinance Beta