Welcome to my first weekly battle challenge!
This week we have been asked to feature the Dragon Splinter. I will be looking at my current favourite monster from Chaos Legion called Chaos Dragon.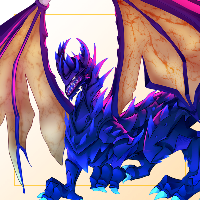 The Chaos Realm has preyed upon many a world, opening rifts in time and space to invade the lands and take from its people. When they attacked Praetoria and the Splinterlands, it was first thought that the minions were compelled through the portal for their fear of the dark shade that lurked beyond the gate, the shadowed image of Uul. Eventually though, when the last of the armies stepped through, there came such a prodigious monster that at first, none could believe it was real. A nightmare dragged forth into reality.
The artwork on this card is really cool looking also.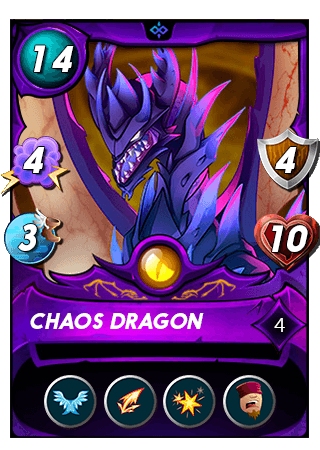 ---
This is an impressive card with some excellent abilities. Lets have a look at his stats.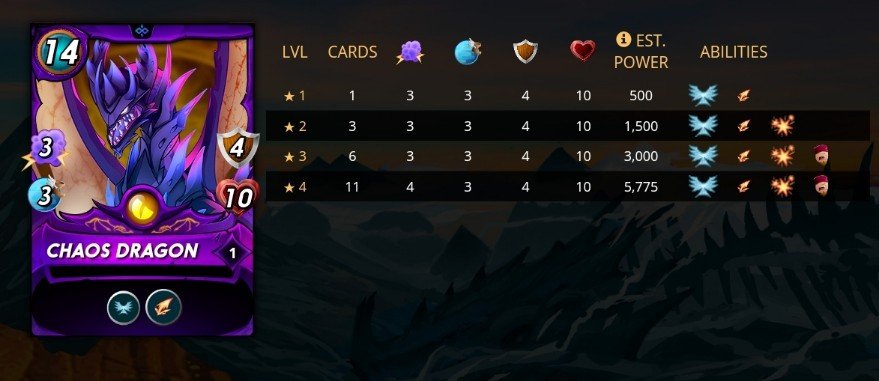 Since this is a Legendary Card it has amazing stats at level 1 but it really shines at level 2 as it gains the amazing Blast ability which means it does additional damage to Monsters adjacent to the target Monster. This can be devastating to watch and is extremely effective!
---
Battle Strategy + Team
My strategy for this battle was fairly simple really.
In the first position i have a great level 5 tank from the Earth Splinter called Nectar Queen. With the Flying ability and a massive 4 speed she is very hard to hit and she can really do some damage with 4 hit points!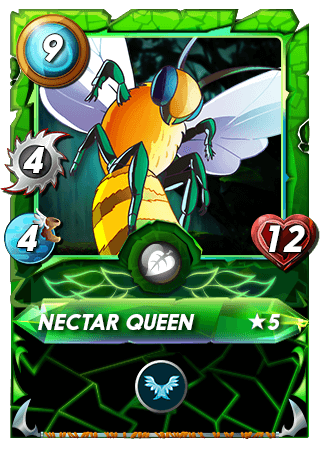 In second place we have another great Dragon Splinter monster known as the Gloridax Guardian. This is a level 2 Legendary melee attack moster but as it has the Reach ability which means that it can attack from the second position thus providing much needed support to the tank monster.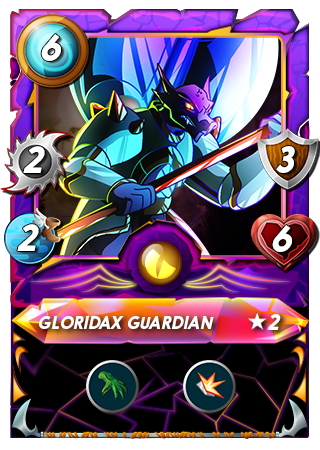 In third place i have the featured monster Chaos Dragon who will obliterate the enemy with his high level magic attack and of course the Blast ability will damage the surrounding enemy monsters also making him a formidable opponent.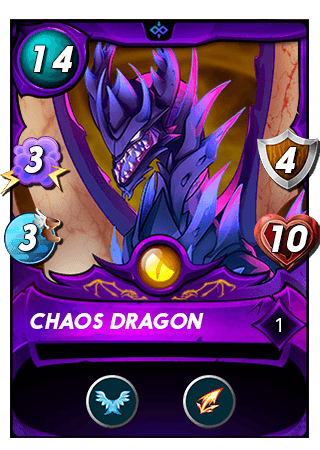 In the fourth place we have another magic attack monster called Goblin Psychic with a great ability called Tank Heal which should help keep Nectar Queen alive.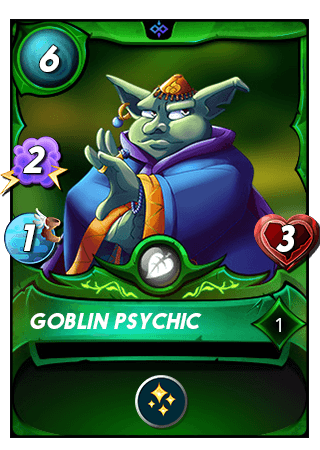 In fifth place we have the Rare magic monster known as Mycelic Slipspawn. This monster is here as it has high health and the Taunt ability. This means all enemy monsters will target this monstet if they can. This will give my team a chance to get a few hits in unheeded!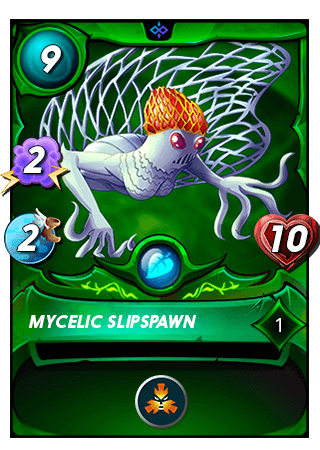 At the back i have the excellent Legendary monster called Cornealus. This is my favourite ranged attack monster as it has massive health stats with the Heal ability making him perfect for the last position.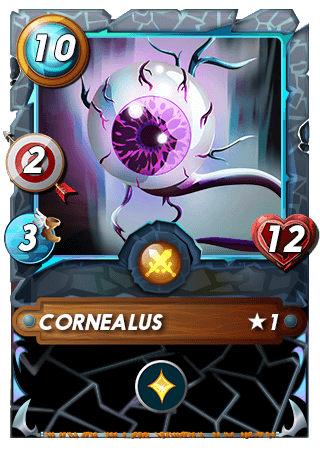 Here is my Battle featuring Chaos Dragon in action!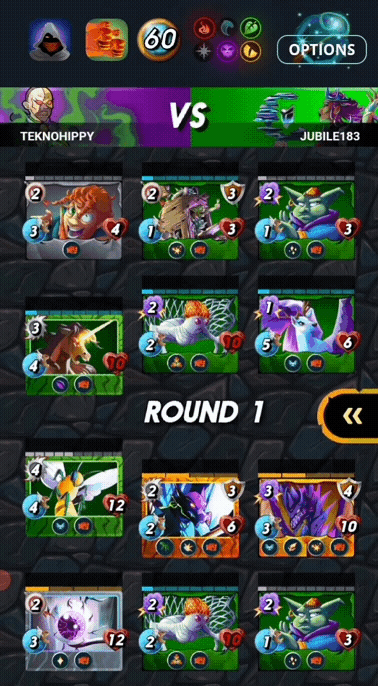 So round 1 passes with no fatalities but my Mycelic Slipspawn is almost dead although it has performed well.
Round 2 starts with Mycelic Slipspawn being destroyed as expected and my Cornealus then retaliates by killing the enemies same monster!
Round 3 begins well with my tank Nectar Queen killing the enemies tank Unicorn Mustang.
Next we see Chaos Dragon in full effect as he takes out 2 enemies with the Blast ability.
The enemies Regal Peryton is then destroyed after taking hits from Cornealus and Gloridax Guardian.
Victory is mine when Goblin Psychic wipes out the last enemy monster also Goblin Psychic!
As you can see i done really well with only 1 casualty for the entire battle! I really enjoyed this battle and i will definitely use a similar line up and strategy again.
If you want to enter a battle yourselves here is the link
Thanks for reading.
#SPT   #ONEUP   #PLAY2EARN   #HIVE   #OGP   #WAIV   #CENT   #ALIVEANDTHRIVING   #VYB   #PROOFOFBRAIN