Greetings Splinterlands Summoners! The classic weekly battle challenge retired to make way for the Battle Mage Secrets series, making it more entertaining. This new set-up adds a focus on dynamic strategies, as players will be able to choose from a greater selection of more diverse units to bring into battle.
Let's enjoy the Explosive Weaponry ruleset, where all the monsters will start with the game with the Blast ability. The additional damage is equivalent to main damage divided by 2, and than rounded up. Time for the critters to be blasted away! May the gods of random be ever in my favor!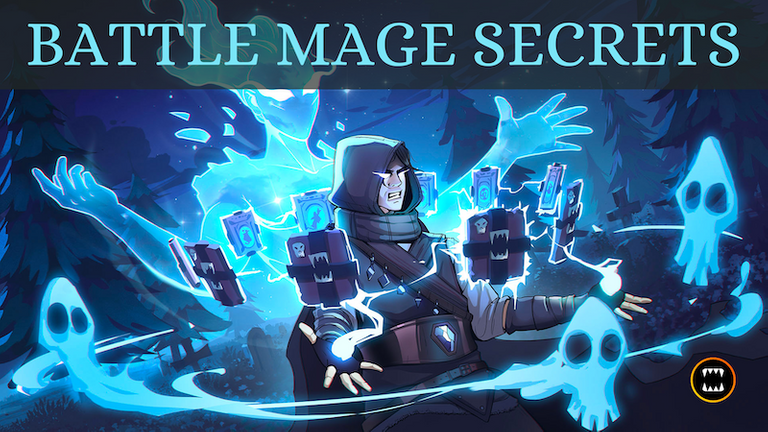 Apes Strong Together! Finally Explosive Weaponry made an appearance, and the 38 mana cap made me go ape on magic! Was time for Lob Lowland to join forces with Quora Towershed
Lobb Lowland is as good as a boxer as Tyson Fury! The Lowland gorillas are highly intelligent, muscle-bound apes and formidable pugilists. However, Lobb was different ... bigger, smarter and filled with earth magic!
Quora lived in the mountains, opposite to Lobb! She will one day be the last of her clan. Although the name of Towershead will vanish, it will be up to only her to pass on the warriors' blood that flows in her veins.
Lobb Lowland: +1 Gladiator Card and -1 Speed to enemies
Mycelic Slipspawn: Caster Tank with Taunt
Fungus Flinger: Ranged with Martyr
Khmer Princes: Caster
Quora Towershead: Caster/Melee with Bloodlust and Heal
Goblin Psychic: Caster with Heal
Acid Shooter: Ranged with Scatter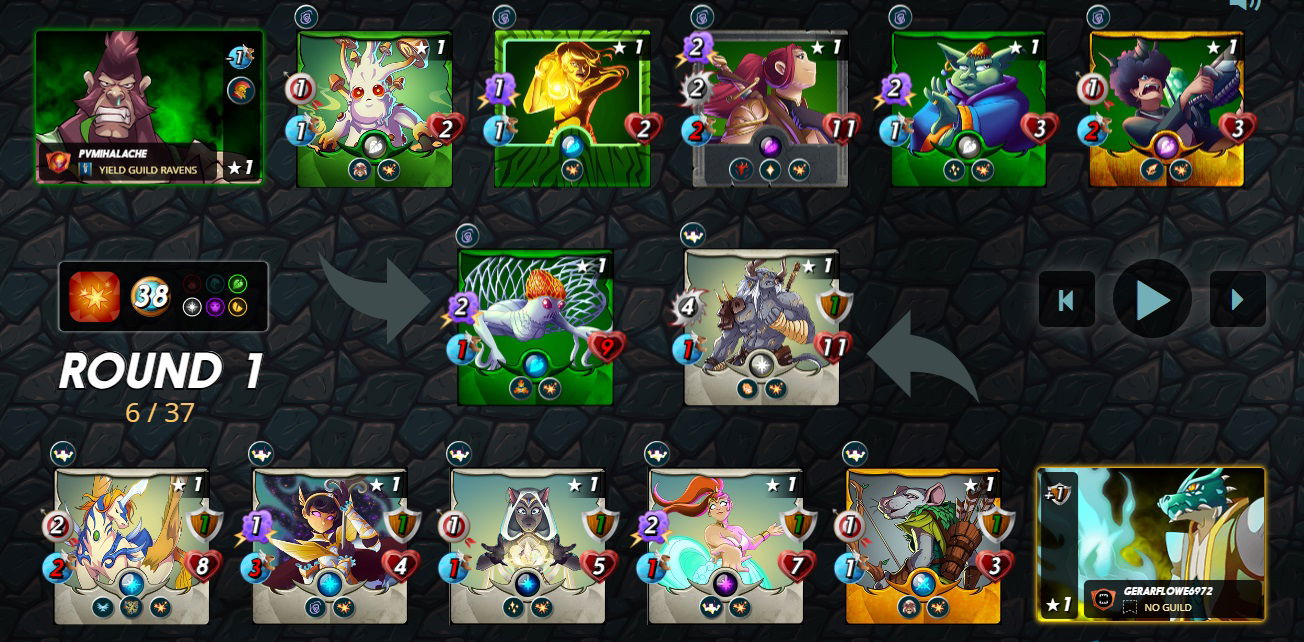 My battle plan was simple... keep the Mycelic Slipspawn alive as long as possible and allow Quora to become over-powered. I had two healers supporting the tank and the Fungus Flinger in the second position so will die from blast and boost two of my top cards.
The opponent countered with a Drybone Barbarian as a tank and a mix of boosting cards in the back. Playing a card with Enrage was a top move, and his Venari boosted his cards better than my Flinger.
The enraged Drybone Barbarian was a destroyer, and the battle was going bad after only one round! It got worst as the Barbarian settled the game! See the full battle here!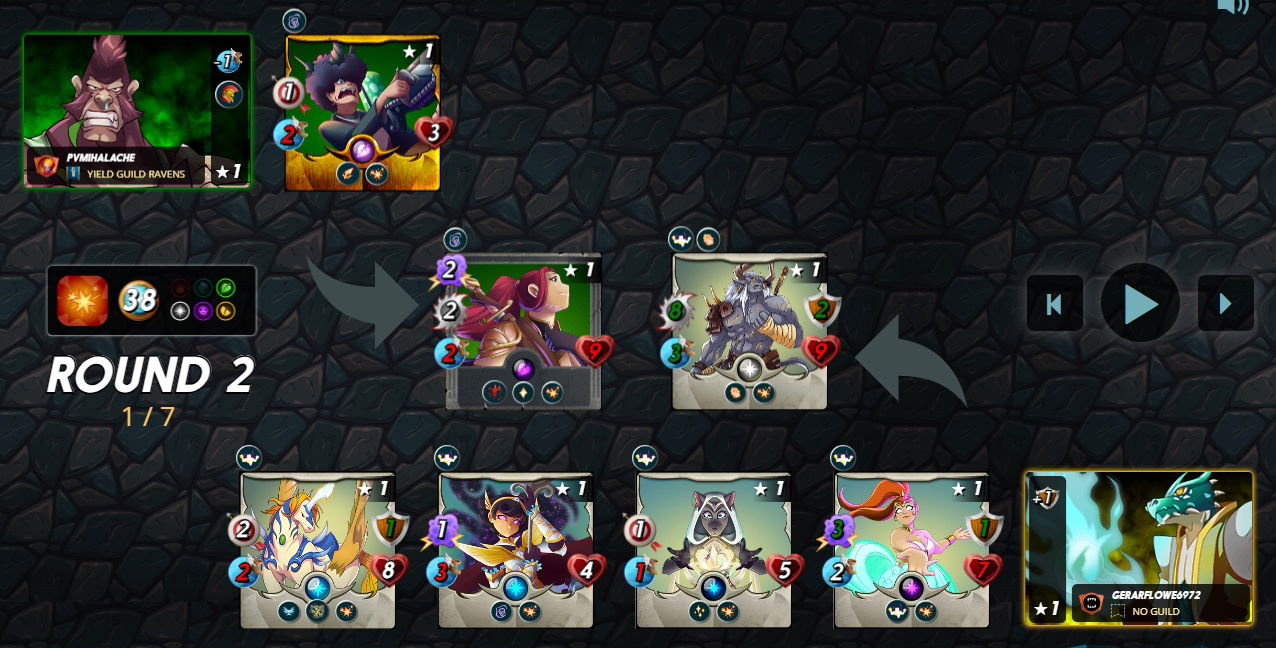 Water ...Water ... Don't Play With Fire! Another try with Explosive Weaponry ... but is always danger when you play with fire! Big mana cap and a good opportunity to go melee overpowered!
Kelya Frendul: +1 Speed and +1 Armor
Costal Sentry: Gold Foil Tank with Double Strike
Flying Squid: Golden Foil Melee with Reach
Demented Shark: Golden Foil Melee with Inspire
Deeplurker: Melee with Opportunity
Feasting Seaweed: Melee with Opportunity
Uraeus: Melee with Sneak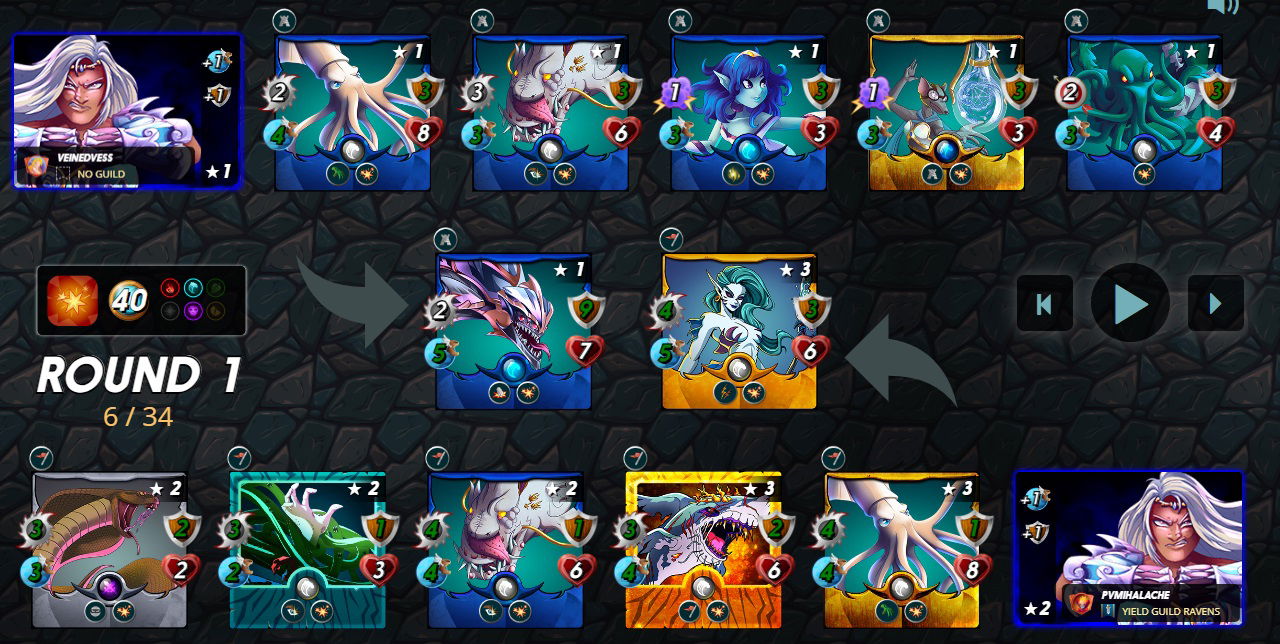 The Diemonshark was ruthless, and the backup armor made it stronger. One round into the battle and my Costal Sentry was down, and the back-up Squid tank was a fail replacement.
Looks like I am heading towards another heavy defeat, as the Trample done granted another attack to the Diemonshark. It looks all gloom and doom!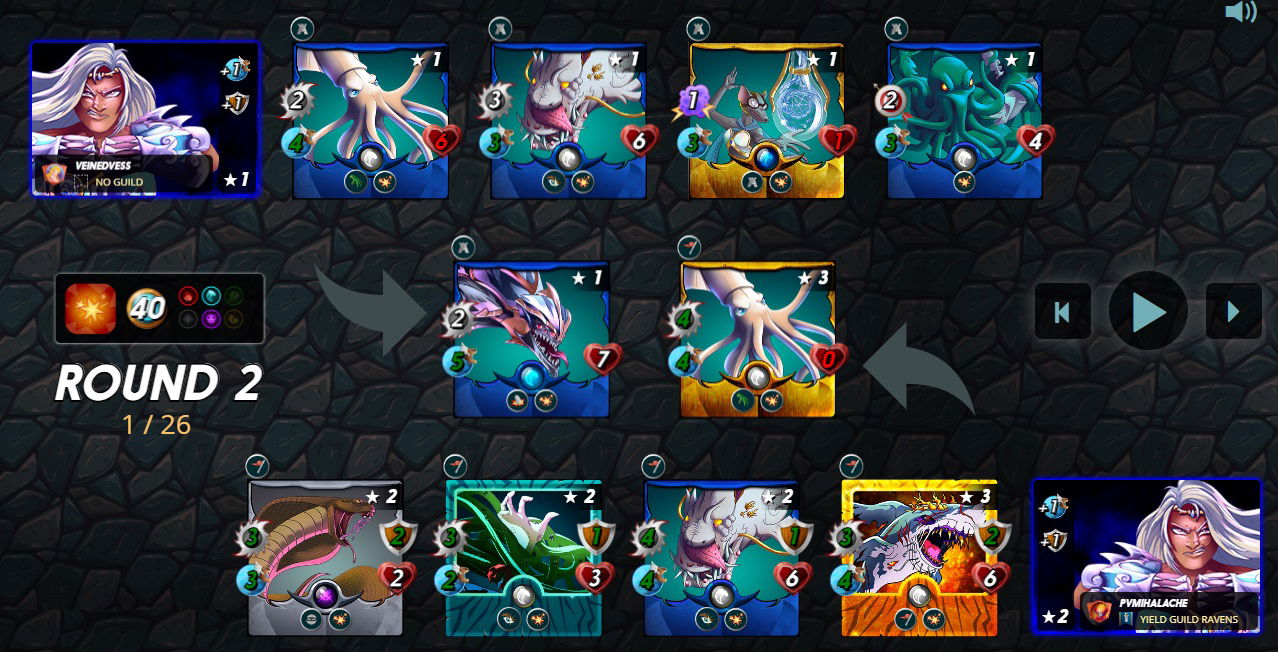 Somehow it looked like I leveled the game, until Trample made the difference. The Diemonshark was the key card, unleashing another attack after taking down the Deeplurker. See the full battle here!
What went wrong? Same as the first battle... the opponent had a better selection and team synergy. Adding good cards without a clear battle plan is not always a winning tactic!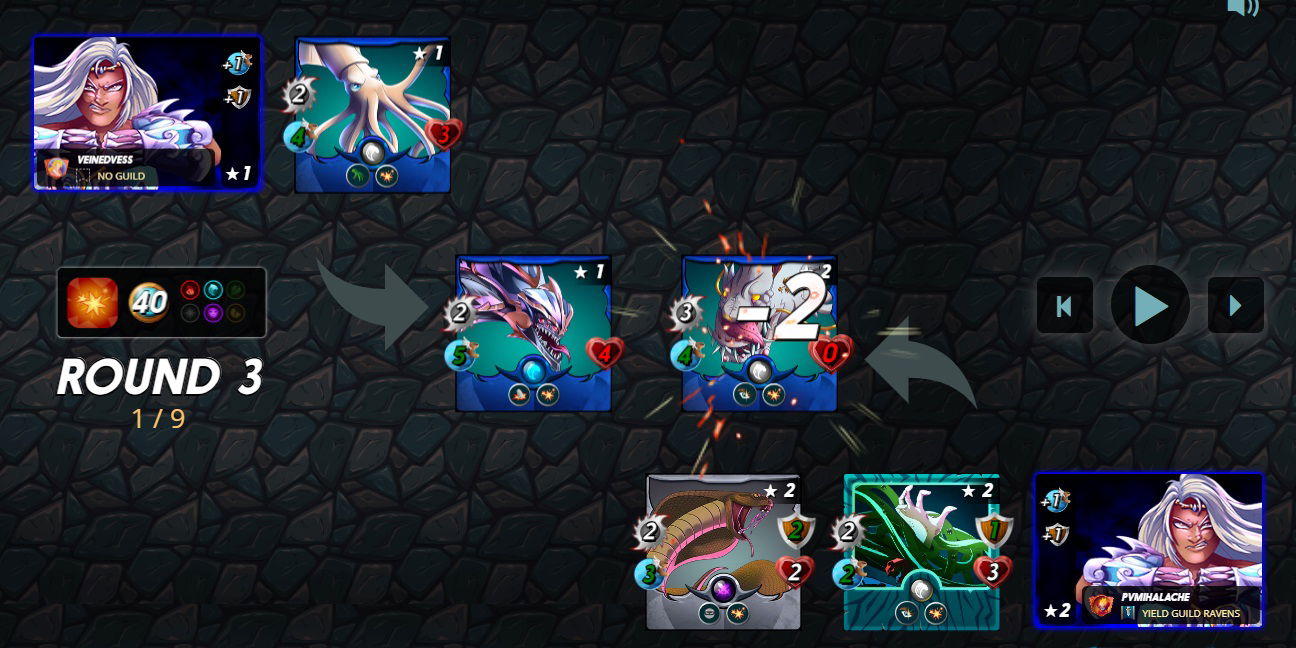 Residual Income:
Hive Blogging - LeoFinance, Peakd, etc
CakeDeFi $30 DFI for new users
The fountains: PipeFlare ZCash,  GlobalHive ZCash & Get.ZEN
Publishing bundle: Publish0x,   readcash,  noisecash, LBRY & Presearch