I seen again many friends doing their monthly reports, and I decided to do mine as well. I stopped doing income reports at the start of 2021, when I was smashing it, as there were too many sources of residual gains and huge numbers. 
You must hear this dear humble creator, yield farmer and you as well stubborn noizer... the bear market is for building! It's the same with earnings. What you earn this summer will become the foundation for your top bull market portfolio. 
It's hard to see "la vie en rose" in the Cryptoverse but the opportunities are there to be grabbed. Going back to Edith Piaf... "non, rien de rien, je ne regrette rien". I lost most of my portfolio so it's time to build it again! 
1. Content Creation: $274.44 
(readcash $120.44 , Publish0x $68.33, Hive $55.35,  noisecash $30.32)
I don't have time to regret stuff as I am busy earning. July's top rewarder was readcash, were Rusty - the Random Reward Bot - was as generous as ever! I also received this from real people and the months reward for publishing 31 articles was $120.44 Part of the amount were also the considerable Bitcoin Cash received from my top sponsors.
Publish0x and my P0xBros are home! The earnings are 100% organic as the tips are coming from real users, people reading and appreciating my articles. My P0x articles are always above the dollar mark, with the good ones getting even bigger numbers. Thank you again to my followers! 
Noisecash can't be forgotten, with micro payments for socialize. I said it before that Noise.cash is Twitter on steroids and I will say it again. You can post non-crypto stuff (even food and kittens) and earn $BCH! On Hive most of my articles get penny, except when I share my Splinterlands battle and get over $10 per article! 
2. NFTs and Play2Earn: $242.99
(Humble Tractors $206, Doctor Who Worlds Apart $29,99, Pegaxy $7)
My Humble Tractors are selling! Check them on Opensea before they sold out! The total volume for this collection reached 0.12 Ethereum, and hopefully even more once the Outcome KPI option will go live! Check the article: NFT Breaking News #25 - Humble Tractors
Doctor Who Worlds Apart, the most expected NFT game of the year, burned the Time Lord President packs! I was able to claim enough Pandaks from the daily reward and referrals to buy a pack just before the mass burning. The cards and frames from Time Lord President packs are no longer available for minting, the only option is the marketplace.
Pegaxy still runs, but not for long! Claimed 68,238 and 83,930 $VIS in July, even if I spent more time fusing and trying to find scholars. The game is still going downhill and the signs of recovery are missing. I earned 7 dollars worth of VIS, but is the time and effort worth it? I didn't bother to calculate my Alien Worlds and Splinterlands earnings, even if there are few bucks added in the bag from this two games. 
3. DeFi, Yield Farming and Learning: $156.62
(Index Coop $23.08, Konra $68.17, Law Punks $13.60, Brave $4.50, Biswap $17.51, Coinbase $9, CakeDeFi $20.76)
Got 7.49 $INDEX tokens from the Impression Mining campaign that runs on a monthly basis. My twitter and P0x activity made me earn $23.08 worth of governance token, and I keep staking $INDEX. The Coop is well known for the best DeFi indeces in the market, like DeFi Pulse ($DPI), Bankless DAO GMI ($GMI) or the $JPG index.
Index Coop and Bankless DAO are ready to storm 2022 with the $GMI token. The Bankless DeFi Innovation Index (GMI) includes 12 early stage DeFi projects with huge potential, that are not yet considered as a blue-chip project. The $GMI composite index was launched by Index Coop to highlight the growth potential and investment opportunity early stage DeFi projects such as Alchemix, Olympus DAO, Abracadabra Money, Perpetual Protocol or Reflexer.  Read "Are we gonna make it? Most surely yes ... with the $GMI token"
The JPG Index is another marvelous creation set by Index Coop, that solves the above issues. The JPG NFT index was created to provide exposure to blue-chip NFT collection through a single token. The pool is composed of fungible version of NFTs (NFT liquidity vaults, NFT tokens, wrapped NFTs, etc). The JPG Index provides governance rights on the token protocol and has a market cap of 0.10 million USD, with a current supply of 3,837 tokens. The underlying tokens are: PUNK, WHALE, XMON, SOCKS, DOG, K21, ASH, uJenny and ETH.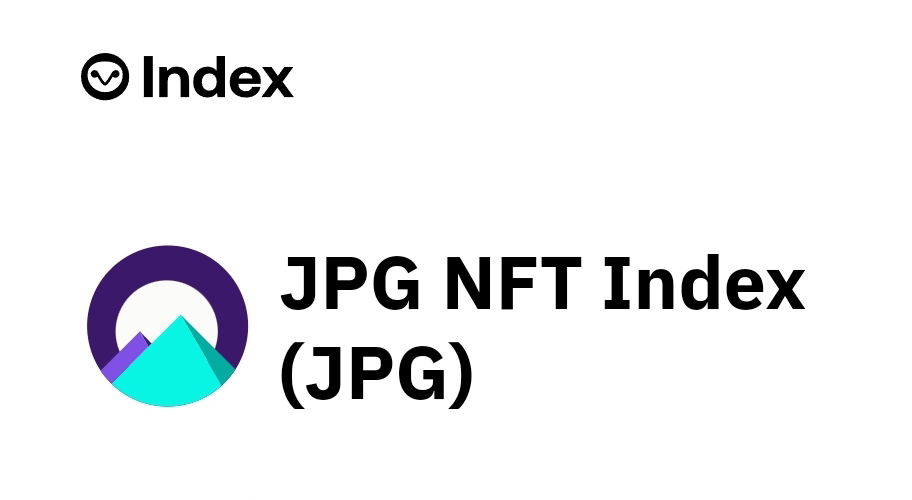 Got some BAT from using Brave Browser, but still low compared to the early days. Earned 10 BAT in a month, approximately 4.50 dollars, for browsing the internet!
---
The Konra ranches on BenSwap are an endless source of Rastjn tokens. I farmed 4010 RASTJN from the three ranches (Narath-Cats, Rastjn-wBCH and Konra-Rastjn) in July, which is approximately $68.17 as the token value is 0.017 USD.
My staked Law Punks are still earning $LAW, even if the block reward dropped to 0.114 LAW per block. The July farming reward was 38.85 LAW tokens, approximately 13.60 USD. However, the best part is how the BlockNG NFTs are constantly improving the floor price! The cheapest NFT is now valued at 2 BCH or 760 LAW! 
The farming on Biswap is the best on Binance Smart-Chain. Earned $1000 worth of $BSW in June, at the Space Agents Program and stake it all in the Launchpool! The July auto-compounding reward was nearly 50 BSW tokens, valued at 17.51 USD. The results for this month competition are not out, but I am hoping to win again.
No new referrals on Cake DeFi, where new members can get $30 worth of DeFi Chain ($DFI), but the place is giving sweet rewards! Earned $16.48 for staking DFI and DASH, plus $1.07 weekly referral payout. The monthly income from CakeDeFi was 20.76 USD! 
Worth checking your Coinbase account, as I earned $9 worth of crypto last month. There were three Learn & Earn tasks, giving 3 USD of Ethernity Chain (ERN), Project Galaxy (GAL) and Aleph.im (ALEPH)
Special: Across Protocol
The launch of Across V2 was one of the biggest events of 2022, and the migration was spectacular! The goal was to make Across easy to use, and this was achieved adding incredible capital efficiency and increased functionality through the use of different mechanisms. I supplied ETH in the pool, and earned $0.50 worth of ETH in one week. The APY gets bigger when the ETH demand is higher!
But ETH fees is not the only reward for providing liquidity! Every provided will earn the yet to be launched $ACX tokens. There will be an airdrop for those who used the Across bridge before March 2022, and everyone can still earn $ACX tokens by referring Across to their friends! It get's even better, as you can use the referral link for your own transfers, and earn tokens. 
I used only across for Layer2 transfers to Arbitrum, Polygon, Optimism and Boba... and have reached the Silver referral tier. Once the token goes live, I can claim 51.4 $ACX tokens. Hopefully will earn more before the launch, and the price will bloom!
The total July income from all the sources was $674.55 and a potential treasure once the $ACX token is launched. Keep in mind that the above earnings are in deep bear market, and could grow few times in one year. Until then... keep building and keep earning ACX!
Residual Income:
CakeDeFi $30 DFI for new users
The fountains: PipeFlare ZCash,  GlobalHive ZCash & Get.ZEN
Publishing bundle: Publish0x,   readcash,  noisecash, LBRY & Presearch