I achieved my 3rd and 4th Bitcoin Cash at the end of June and I am well ahead of my initial forecast. In my basic calculation based on the volume of BCH earned from read.cash and noise.cash, I was estimating to reach 4 Bitcoin Cash at the end of 2021. I am 6 months ahead of the schedule and the 12 years long term plan may be more rewarding then initially planned.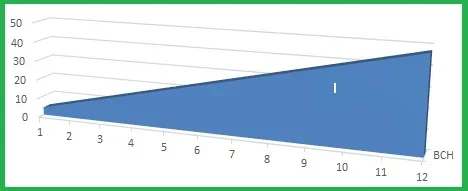 The initial calculation deadline was set for August of 2033, with an estimated growth of 4 BCH per year. I tried to estimate the price of the 52 Bitcoin Cash I would hopefully earn in 12 years using a growing pattern based on historic price movement. Even if the price is low now, BCH reached the 2022 and 2023 estimated value already this year.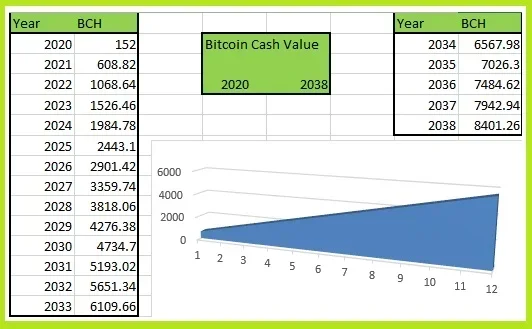 Since October 2020, I earned well from read.cash, and the earnings were boosted by noise.cash between December 2020 and July 2021.
I am using Bitcoin Cash to build a better future for my children and the bulk amount of BCH is held on Celsius Network where I receive weekly payouts. Until now, Celsius dividends paid 37 USD. The plan didn't changed, even if I am few steps ahead of the roadmap. I will hold Bitcoin Cash (BCH) to make sure that both my children will grow up as financially independent adults.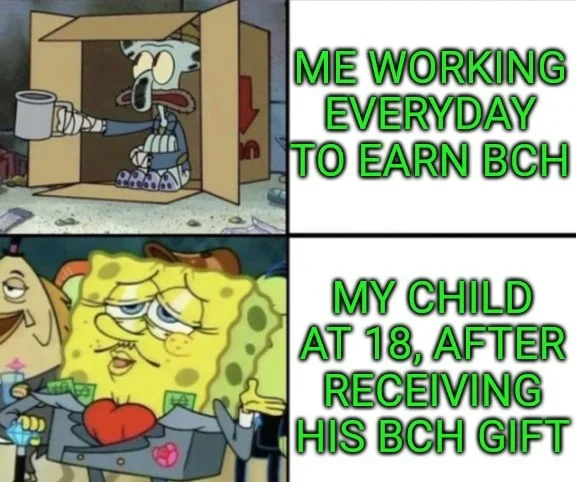 With enough BCH in their wallet, they will not feel any pressure from the crumbling old financial system. The independence from fiat money or financial institutions will be given by Bitcoin Cash, the real P2P method of payment.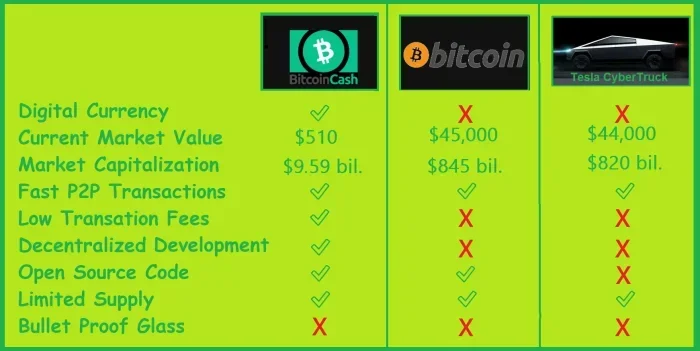 I mixed crypto knowledge with my passion for cooking and I created my unique spices and herbs blends. The #CryptoCooking project was born and the Bitcoin Cash inspired herbs and spices pots were created. I raised BCH awareness by sending #CryptoCooking gift packs to my UK friends.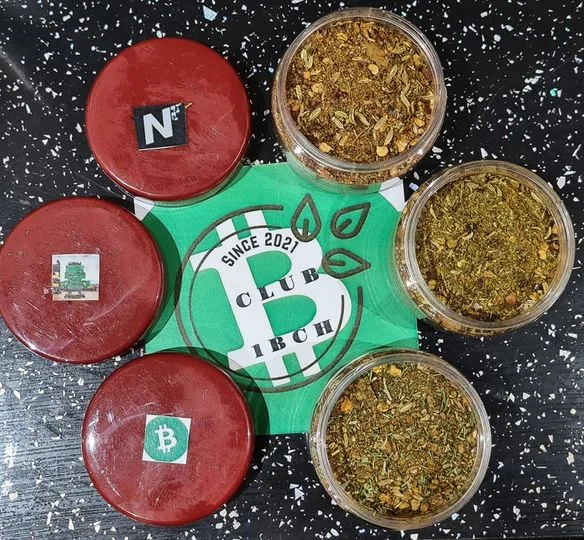 Social media was the answer for spreading information at ultra speed and Bitcoin Cash was the answer for fast payments between me and the customers. Three people spiced up their #CryptoCooking with my pots and this transactions added 0.032 BCH in my wallet.
Statistics and charts
The total amount of Bitcoin Cash I own is 4.73 BHC gathered since October 2020. I hold the majority on Celsius Network where I receive dividends. The noise.cash earnings are set for withdraw at $10 in the same wallet.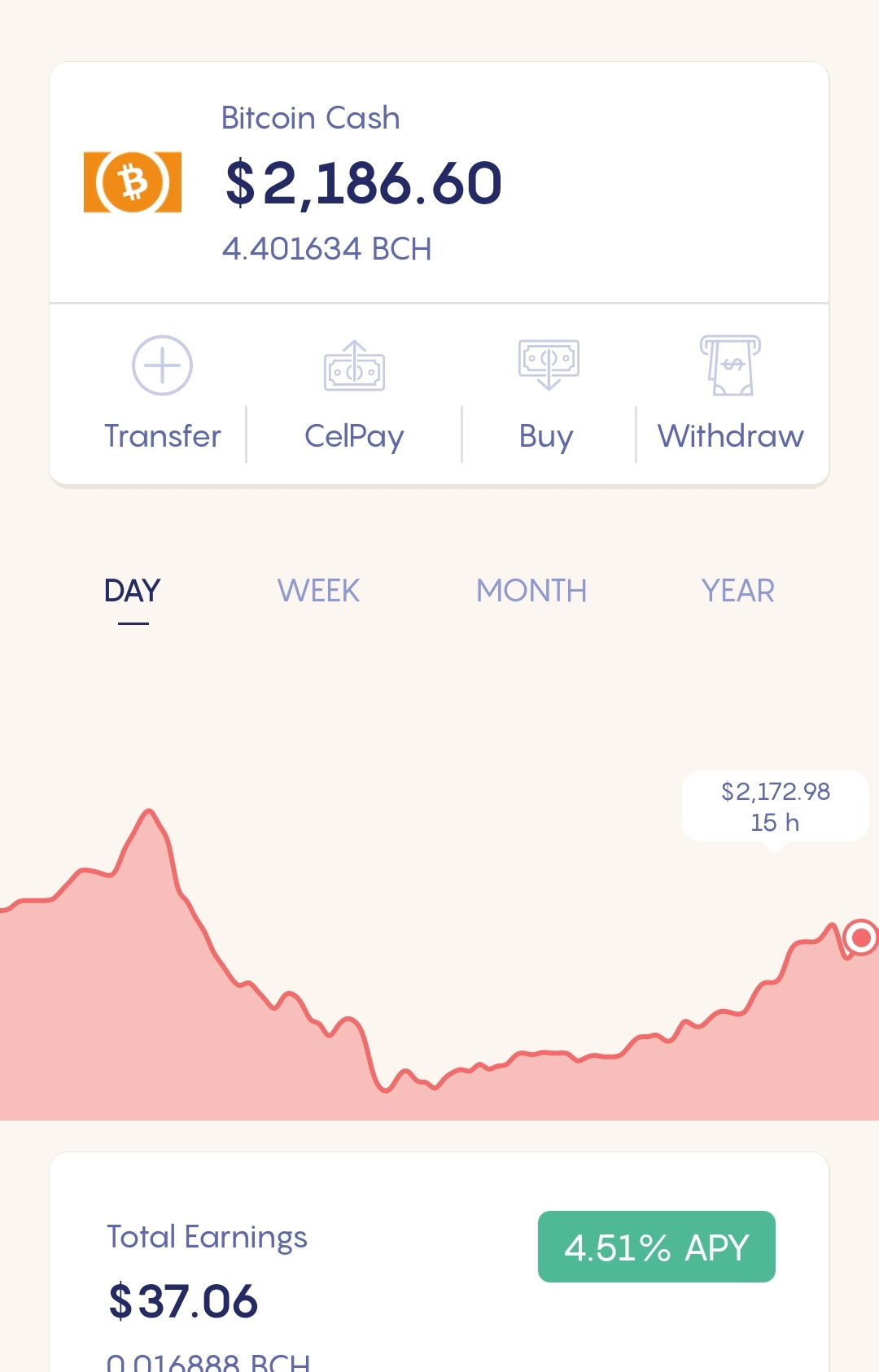 I also hold a small amount on my Bitcoin.Com Wallet, which is the reward from @OLICRYPTO tournament prize money. The Green New Deal was the journey towards simplicity and focus! OLICRYPTO is now GREEN as its all about tennis and Bitcoin Cash. It's NEW because most rules got simplified and above all it's a DEAL because it works for everyone!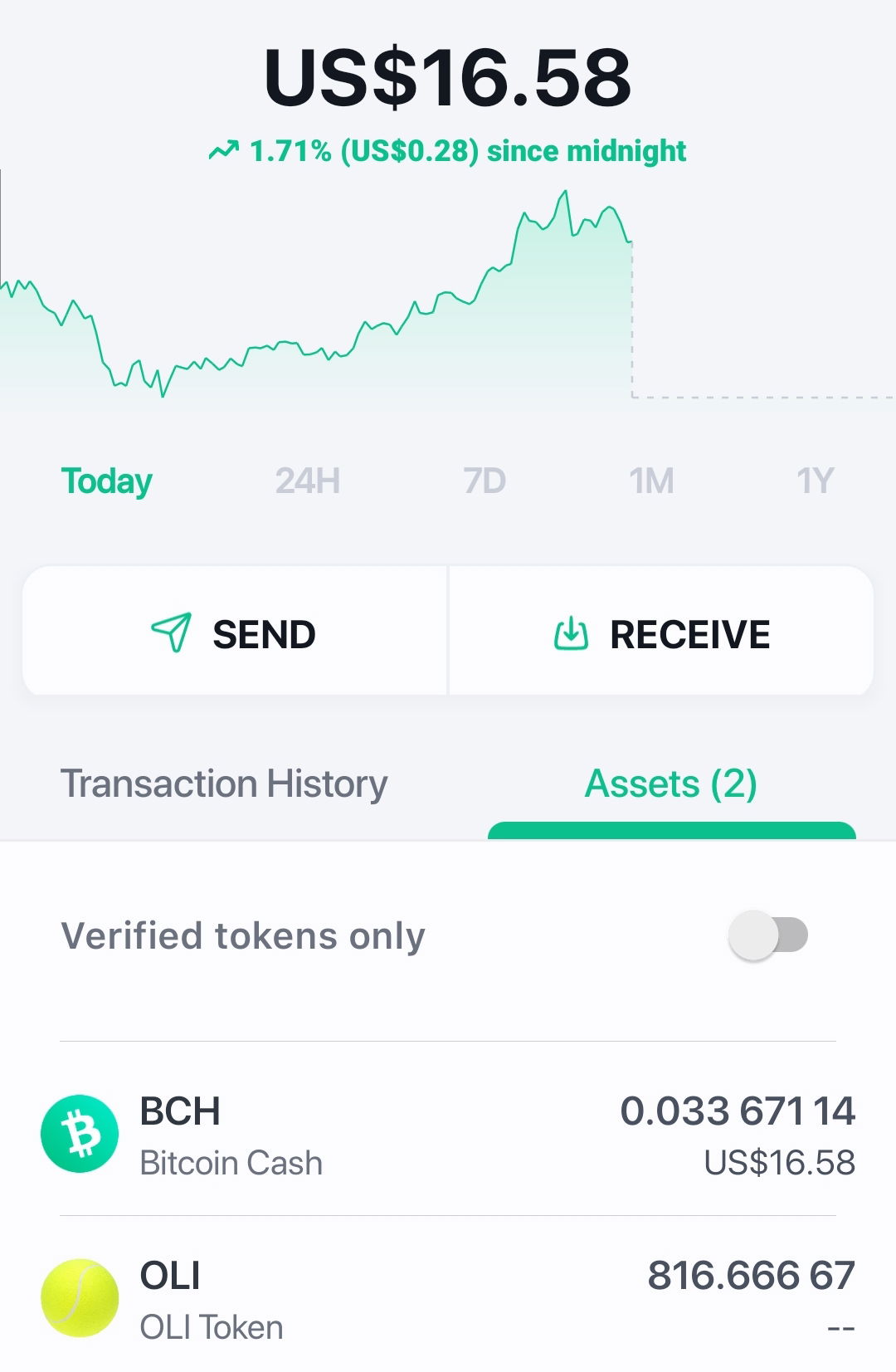 The main earner is the read.cash and noise.cash combo, with 4.588 BCH earned together. Celsius dividends, the earnings from the #CryptoCooking spices and the @OLICRYPTO tournament prizes distribution contributed with 0.14 Bitcoin Cash.
We started as a single drop that soon became a river. In this river hope was born. From this hope rose a raging flood. A tidal wave of change.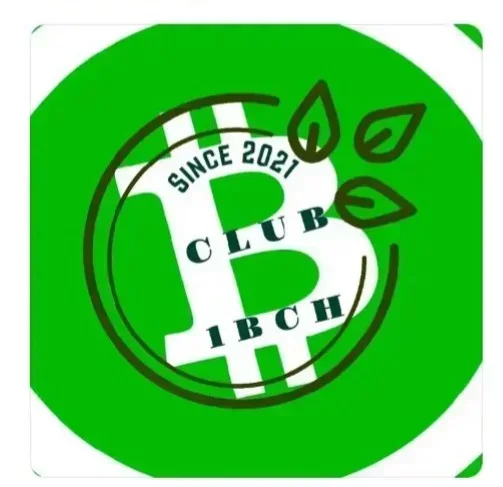 Residual Income:
DeFi bounty at CakeDeFi with $30 DFI for new users
The fountains: PipeFlare ZCash,  GlobalHive ZCash  & Get.ZEN
Publishing bundle: Publish0x,  ReadCash,  LBRY & Presearch