I was planning a top review of the crypto market butis no much to say with Bitcoin under 30k USD. The last weeks were like this... BTC up then alts up, BTC down then alts go up. Instead of crypto and Metaverse stuff I will talk about one of those motivational stories, about someone who succeed against all odds.
AC Milan title fight was close 2010-2011 ... and after 11 years AC Milan has won the title! It's the 19th Scudetto in history and maybe on of the most dramatic! Title won in the last round against the archrivals... only football can make this scripts!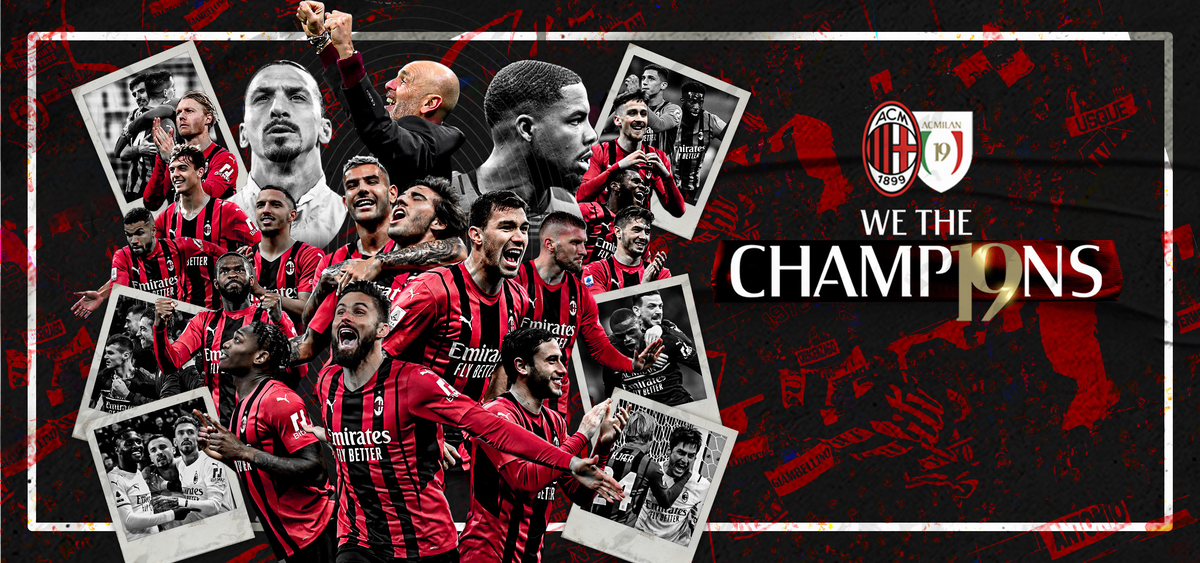 Stefano Pioli was the true magician, turning a team of outfits and veterans into a football machine. Mike Maignan in goal was majestic, and happy that Tatarusanu got some games and the medal. Tomori was a sub in the Premier League and turned into one of the most consistent defenders in Italy, and then we had Theo Hernandez! Not only he scored 5 goals, but his last one was extraterrestrial! He started in his own defensive box and dribbled everyone in a high speed run towards the goal.
Tonali, Saelemaekers, Krunic, Kessie, Diaz, Bennacer and Bakayoko are far from world class players but togather they glued a solid midfield. Giroud still has it at 35, while Zlatan is Zlatan. I see Rafael Leao as a future star ... but for me the talisman was Junior Messias.
None could have been possible without some top goals from Junior Messias. Why is the story so great? This story is as great as Jamie Vardy success route, maybe better! Is one of the stories that will nourish our wildest aspirations and give meaning to our existence. 
Junior Messias story could have been different, but he survived after a horrific crash. He drove drunk and flew off an unpaved road into the fields and lay in the mud, waiting to either die or be saved. Now he is a hero in Seria A and the whole world is amazed by his story.
He played in village tournaments and got paid in beer, stopping the chase for a pro contract when he was only 20 years old. He emigrated in Italy with his wife and child, and started polishing bricks in a demolition site as a way to pay the bills. He got a second job as a delivery driver and joined a recreation teams of fellow immigrants.
He re-joined the football pyramid four years after his "escape" in Italy, joining 5th tier team Casale. Moved one tier to Chierini and then another one to Gozzano. His scoring record got him in Serie B at Crotone, and then brought his contribution to Seria A promotion. I heard the glorious story when he came from the bench to score in the dying minutes of the game against Atletico Madrid. This was his 1st goal for AC Milan! 
He scored 21 goals in 31 games for Casale, then bagged 14 for Chieri and 8 for Gozzano. Two good seasons at Crotone made him land a loan deal at Milan, as an emergency signing. Messias was godsend for AC Milan, scoring 5 goals that helped the team win the Serie A. Hopefully his effort will be rewarded with a transfer, as the team will have to compete in many competitions.
Just to link it a bit to the Cryptoverse, AC Milan is one of the teams with a good fan token. The AC Milan Fan Token ($ACM) is part of the Chiliz (CHZ) ecosystem and entitles the holders to have small decision making power in the club's life.
Yesterday I launched my Polygon NFT collection, called Humble Tractors. If you want a cool 1:1 HD photography NFT and have some spare funds you have to check it out on Opensea 
Residual Income:
Torum essence - Be part of the future!
DeFi bounty at CakeDeFi with $30 DFI for new users
The fountains: PipeFlare ZCash,  GlobalHive ZCash & Get.ZEN
Publishing bundle: Publish0x,   readcash,  noisecash, LBRY & Presearch