This meet the artist has been in the planning for a while and while we didn't get to do one before his first series all dropped . We finally got around to it and with series 2 kicking of today with something what better way then to celebrate it with a Meet The Artist .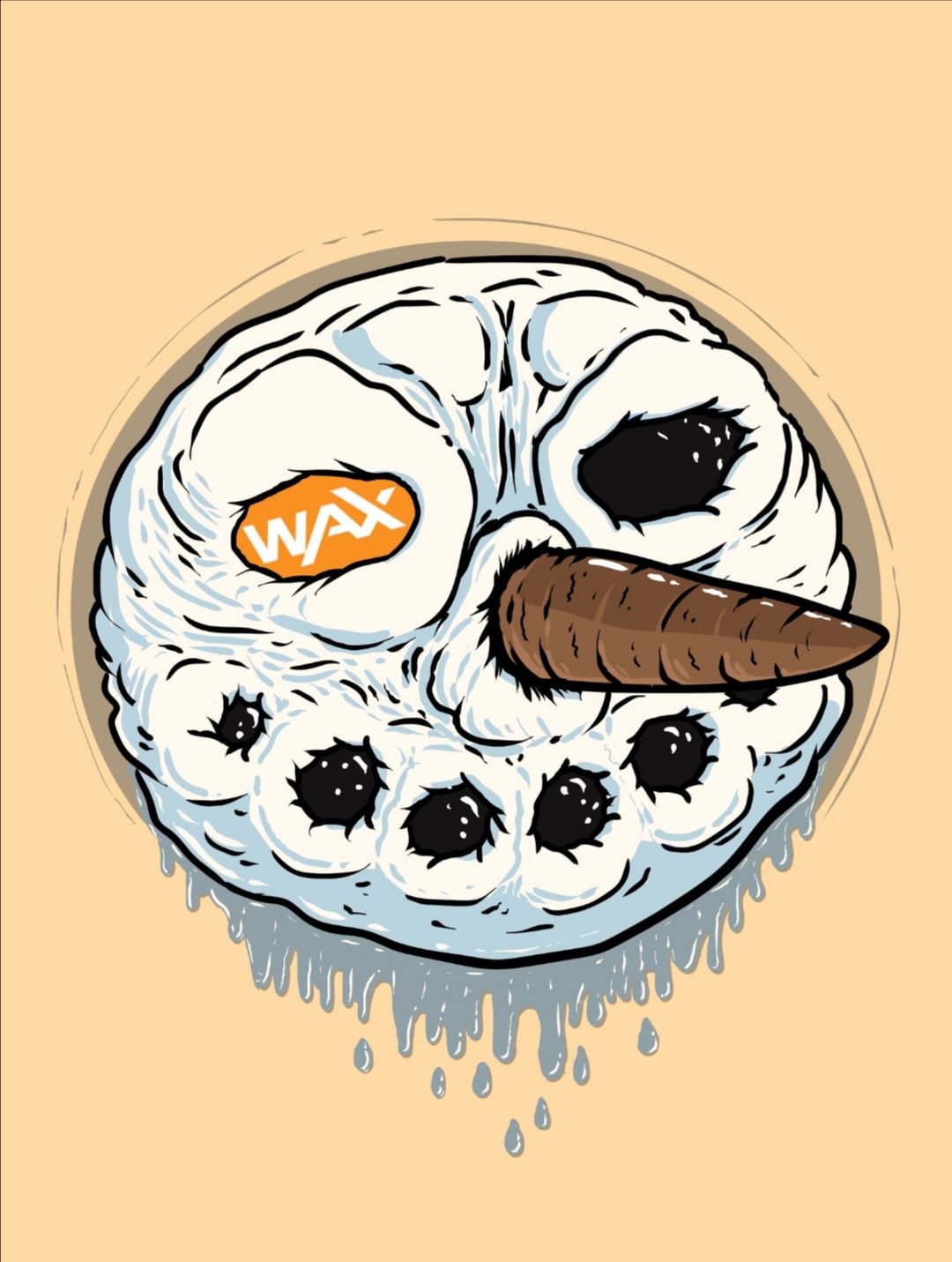 Hey bro how you ?
Hey I'm good and you?
Great . Always busy but that's good.
Aren't we all lol.
If not your doing something wrong haha.
Of course so you working on the project today?
No I keep it to night as I have being a father to happily contend with during the day.
Ah of course.
But currently a gearing up for WAX BALLS series 2 start and Grunt as well. Grunt was just recently WL on Atomic Hub but I think we leave that for another day as its not quite ready what I can say about him for now is he is doing a collab with CAIT token soon and he is an Interactive NFT character. 1st of his kind I believe.
That sounds amazing but as you said he isn't quite ready to roll but Il be there for when he is. Are this teams creation or one man job?
Well they are both teams essentially with different devs and advisors. a big shout to QMcslacks https://twitter.com/QMcslacks?t=YMglMcwFsFiBObheuG0cwQ&s=09 He is on both teams and is very important to the entire end game. I'll leave it at that though. Expect a lot from both collections in the coming year.
Right what else can you see about the Grunt project for the time being?
There isn't too too much to cover on Grunt as the project has taken a secretive turn with its goals.
How you finding it balancing working on two projects?
Considering WAX BALLS is the only 1 currently producing NFTs for sale its not too bad. With Grunt I just create and label it. The minting will come later. Essentially, to me, it's really 1 big Project.
So you consider both go hand in hand ? So tell me about WAX BALLS?
Remains to be seen. Wax Balls is still a collection only but we have goals that can't be mentioned due to Atomic Hub rules for white listed collections. So, in the meantime it's just an art project. I can say we have big goals for the collection and its holders. There will be more structure to the collection as it grows and matures I am able to see what the people like and what they need. There will consistent drop times and prices from now on for example
Of course I know the rules lol . What drove you to create this project?
I know you do but the readers may not and I don't want to seem intentionally vague lol I came up with the idea and ran it by a few people and it seemed to really fit. Once I launched it there was little doubt. Been seeing out consistently ever since. Humbling . Inspiration was derived from a certain toy collection from the 1980's. No affiliation though.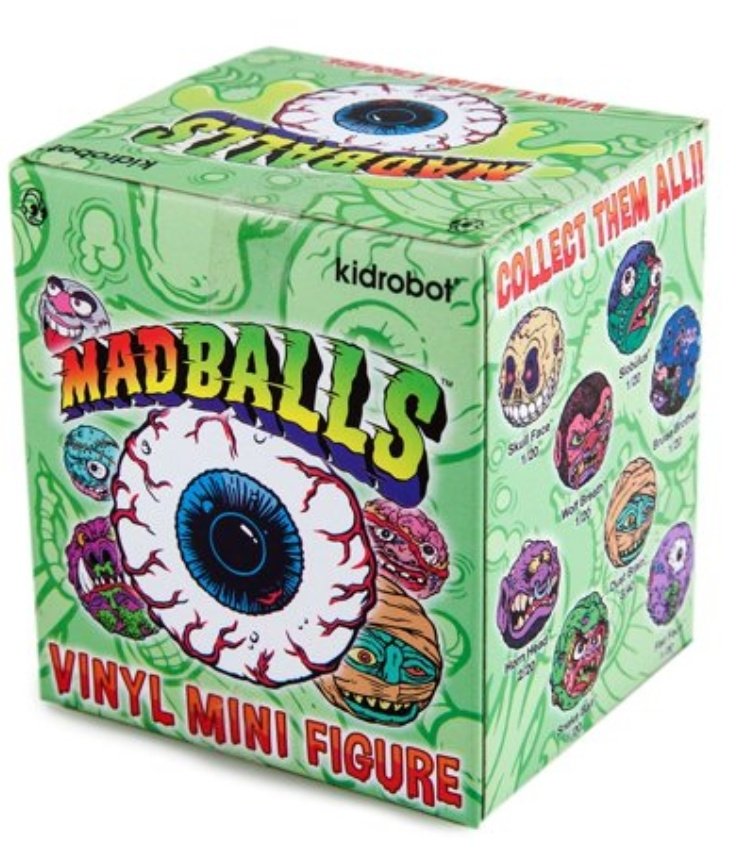 Of course but could there be IPR issues?
No. Once we hit the later phases all artwork will be 100% made by me. A lot of it already is. It seemed to be a good model as people related to the collection and regardless of the origins of the art they seemed to love it.
When did you launch the project?
November 27 2021 was the date of White listing for WAX BALLS.
Was that when you dropped your first NFT?
Well, had to have a few sales prior to that to get WL but essentially that was the start of WAX BALLS. My first NFT was from a non WL account. Iv only been I to NFTs since April of Last year.
What was the first NFT dropped from the wax ball collection?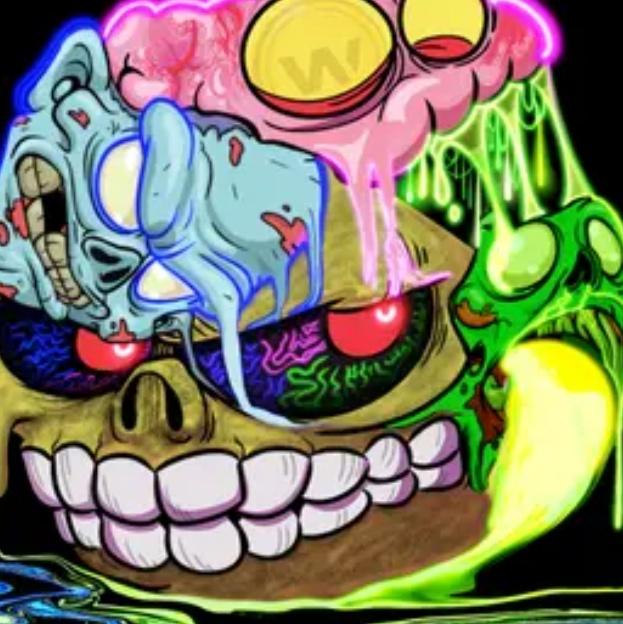 This guy. 'Wax4BrainZ' Max Mint 5
How did the community react?
Well like I said the sales are good. But aside from that we have a private group on Twitter and a discord. There are a lot of known artist that are holding our balls!
So is each NFT set to min of mint?
Case in point, Senor Lupe was 1 of the 1st to purchase a WAX BALL and he listed it for 1000 wax if I remember correctly. "is hodl price" he said . For the, a balls hodl schema, the NFTs are always max mint 5, no acception. They ate minted at point of purchase.
Oh nice so how many NFTs were in series 1?
Landed on 25 plus a few collabs . Same goals for series 2 however there will sometimes be an extra 1 for an extra gross Variant, to be auction off as a 1 of 1 for that particular ball.
I want to mention that there is a blend collab going on today Tues April 11th with Senor Lupe Grunt has a collab with CAIT token and a free Easter drop as well. (hollow chocolate Grunt). The CAIT Grunt is still under production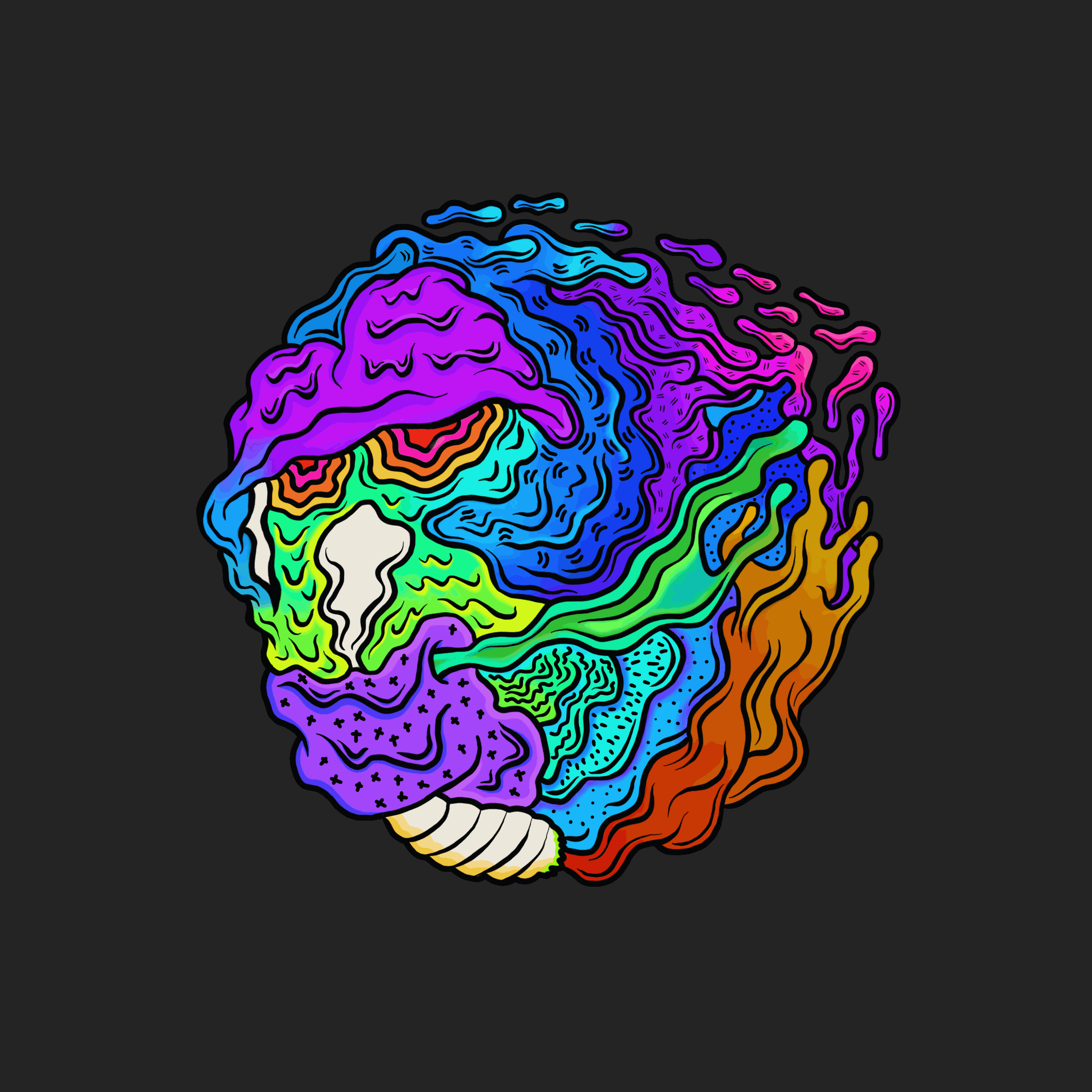 Chummy Ball.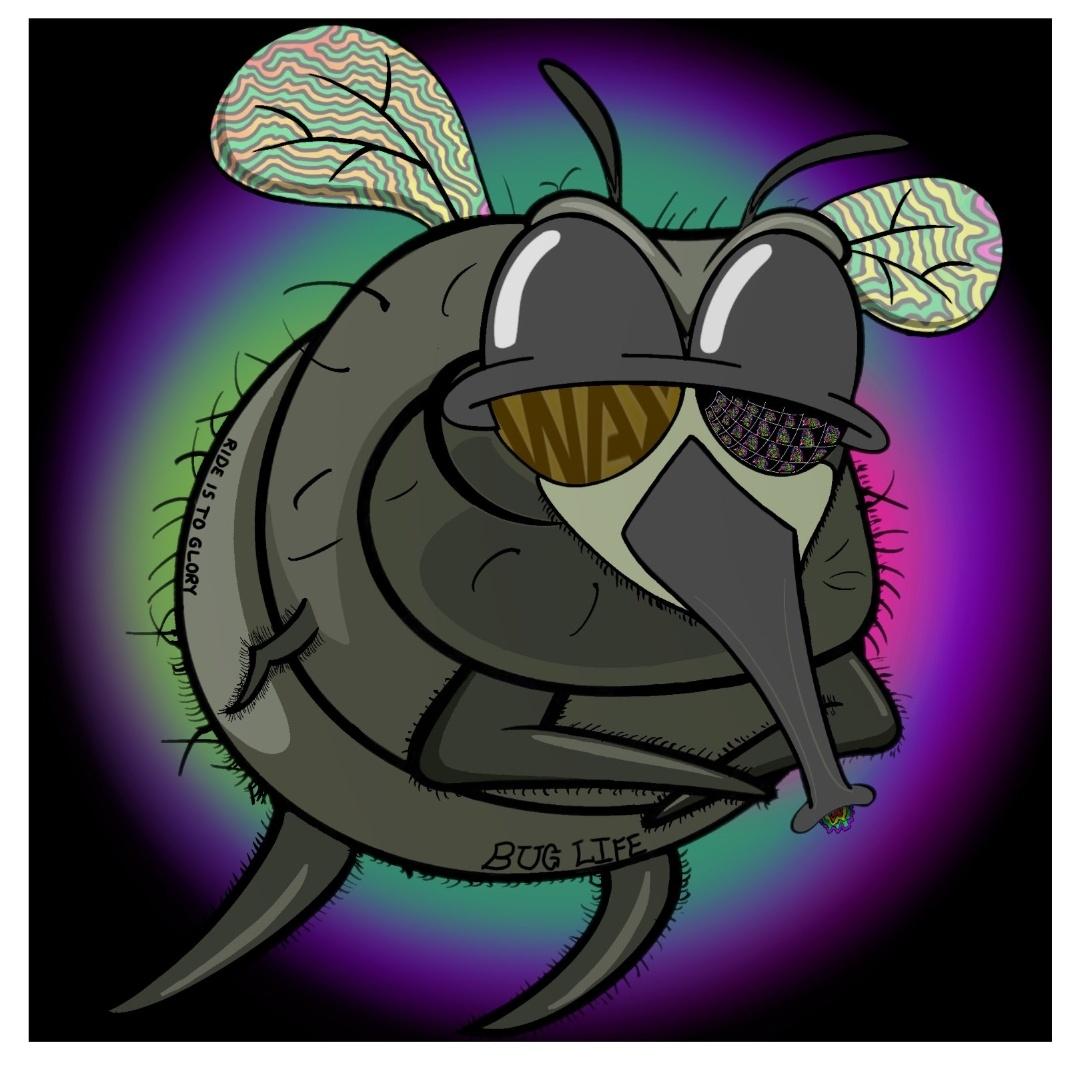 Horse Fly.
Blend result Gross Chummy max mint 10.
How do you create each NFT?
Just the iPad and pencil. Procreate
How long does each NFT take to create?
Start to finish about 4 hours.
I know you have collabs with senior dropping is there any other collabs coming up in the series?
I plan to have a repeat of all the collabs from series 1 plus any artist looking to collab with us who is reading this feel free to reach out to us in Twitter or via email [email protected] . There will be WAX BALLS prizes for tournament placements 1st 2nd 3rd for Metropolis Origins .https://twitter.com/metro_origins?t=DHq_YiiK1i2NCTY7RpAz5g&s=09
That's really cool they have a really cool game and a great team . Who featured in series 1?
NFT Pizza (Blend) Mr Intangible (mini Rhino series) Francis from MyPork1984.com Skosh Senor Lupe Floyd (Varmints) Nyte Wolf 22 WAX ATTAX 1 Shnazzy NFT Cole from ggg Onijinz Dutchie And you Crackers!
And is there anyone you would love to add to that list?
NFT Alley cat is in the works atm as well. Maiki I think he spells it. I'd like to work with him. I think we can expect bid things in time. Also would love to do a TACO & Wombat collab. Teencrypto lady would be cool too. Oh and can't forget MORBS. He is a Waxballer. Just thought I'd surprise him via this interview.
Lets get to the awkward question who your favourite artist?
Oh usually my go to is ultra rare but I have fallen in love with so many different collections. Senor Lupe is top spot for me atm.
Cant argue with that . What has been the best part of doing this project?
Community by far. Networked a lot and made friends. Lo e the WAX community for that!
What has been the hardest part?
Finding time, hands down.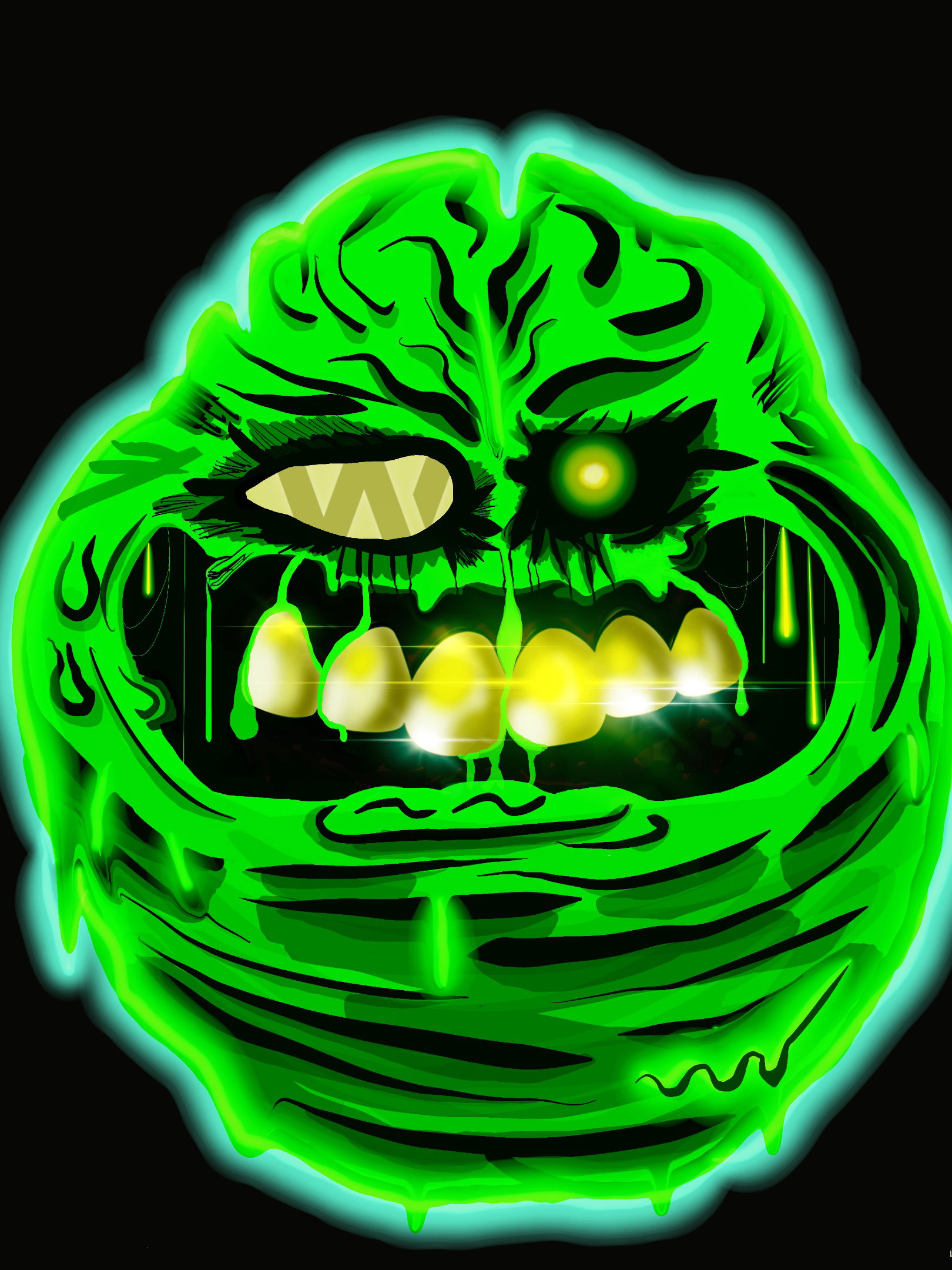 Have you brought many people into wax?
No not many . I do what I can online to support in that manner though.
What your family think of your project?
Kids love the gross stuff and wife is very supportive. She collect on wax as well.
What you like to do to unwind?
Spend any possible quiet time with my wife. Play with kids. Draw.
Tell us something random about you?
I'm a combat veteran. I love to lift weights and eat lots of protein.
Where can we can keep up with the project?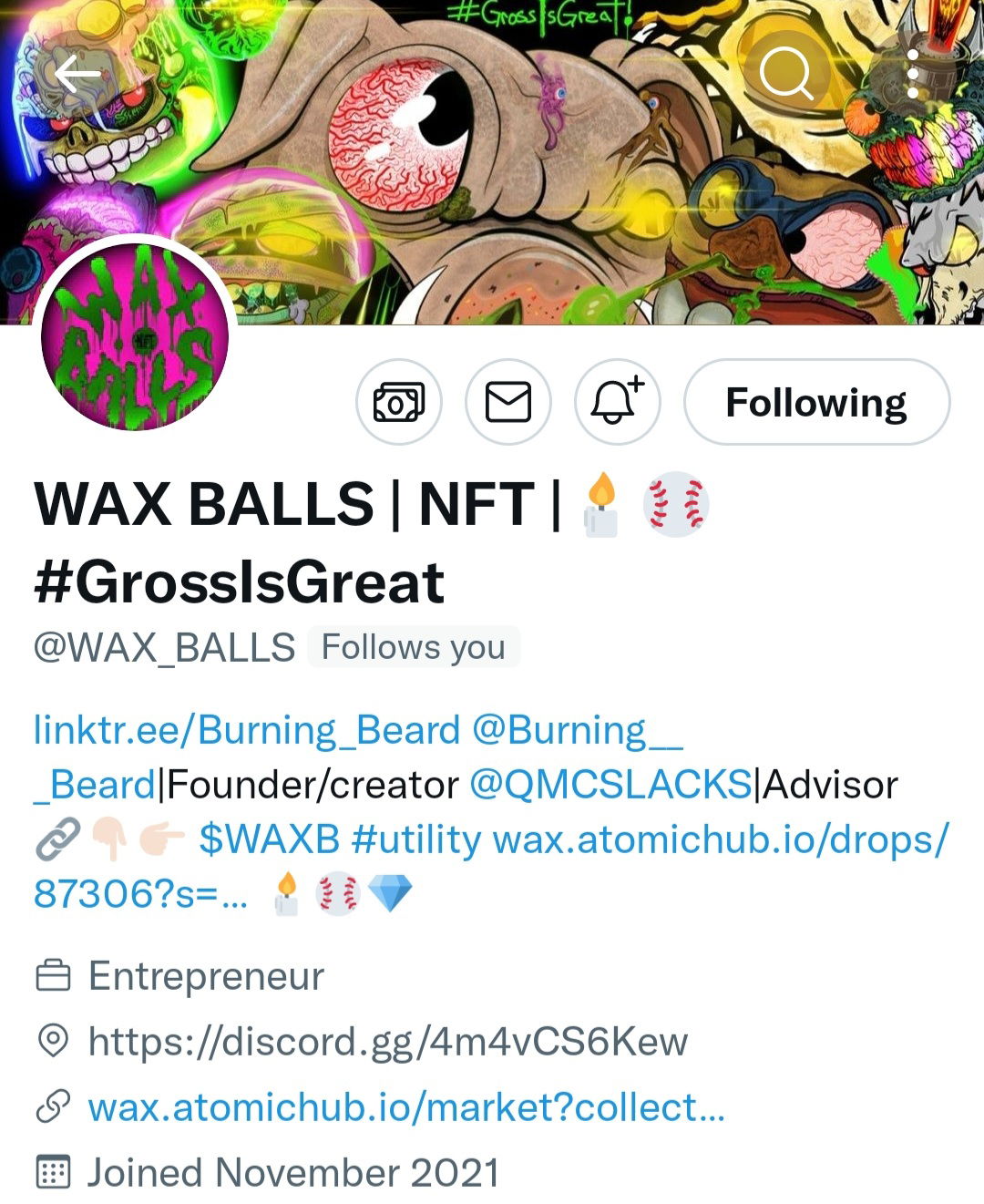 https://twitter.com/WAX_BALLS?t=OrViXjnHUNMCgpkRUV4cYQ&s=09
Where can we buy your NFTs?
https://wax.atomichub.io/market?collection_name=waxballsnfts&order=desc&sort=created&symbol=WAX
Would you like to do a competition for the readers?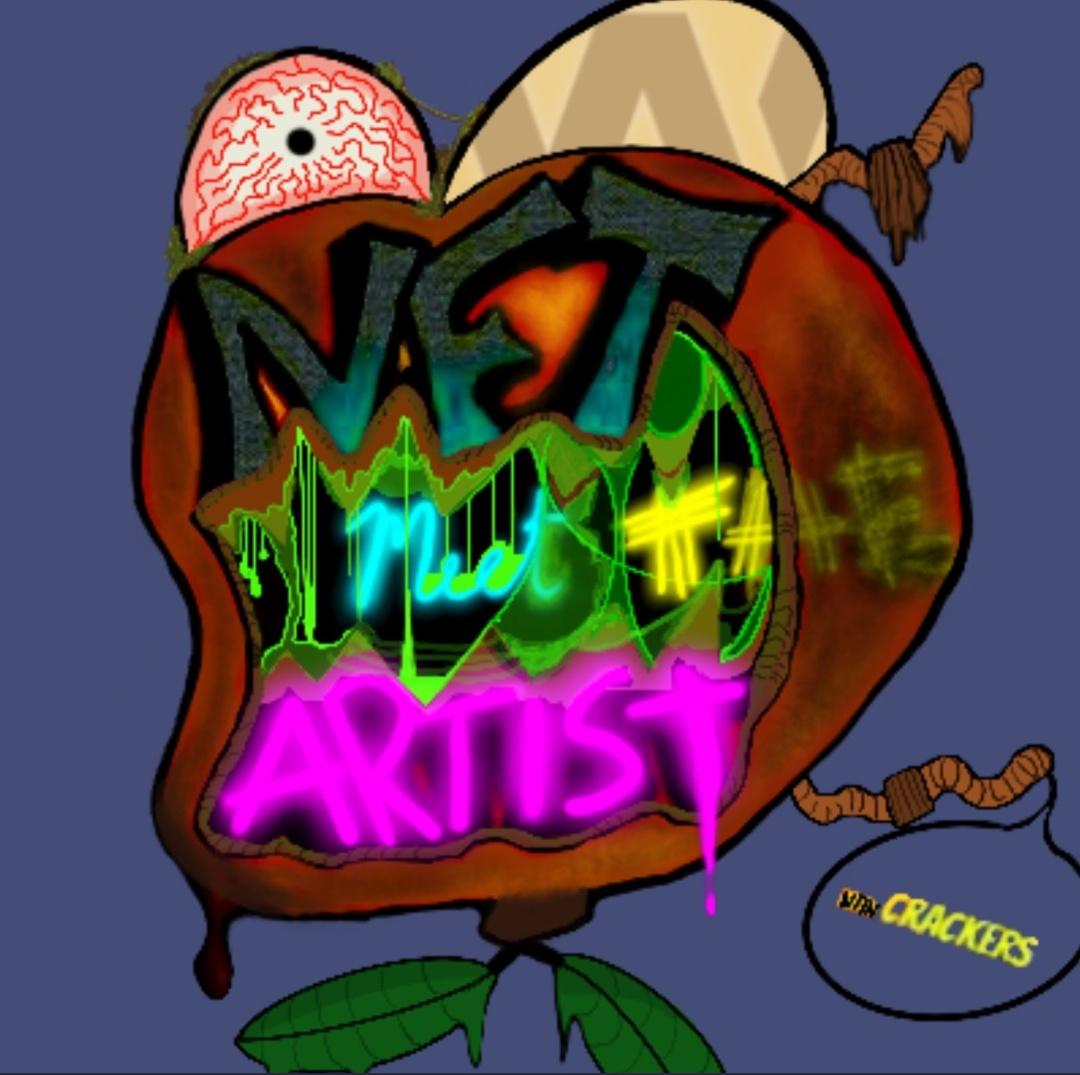 Yes the Bad Apple will be minted at 5 max and I'll send you a couple so you can hodl and do a giveaway. Cause your readers are the smartest in the World!
Thank you so much so before we finish up is there anything you would like to add?
Just want to thank all Waxballers. Those who hodl will end up Thankful. Also thank you for this opportunity, I appreciate it for real.
Anytime bro oh I hope to see some of your artwork in are Eggstarnza event?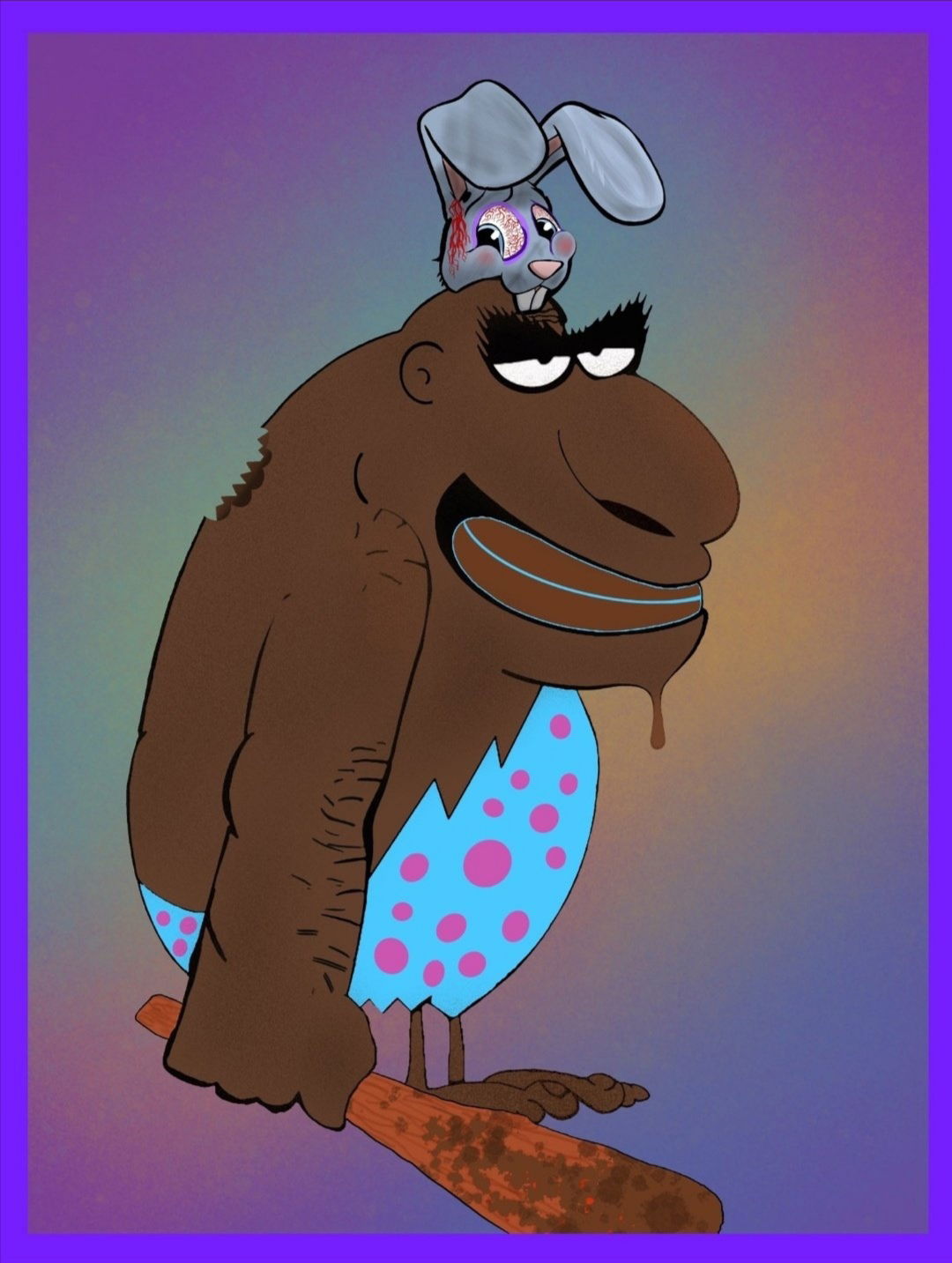 Yes hollow chocolate Grunt is reserved for that.
Oh yeah I love that.
So guys check out his work and to win one of are Collab pieces check out the link below .
https://twitter.com/Crackers832/status/1513989963880218642?t=65O0njUImnXfPey31UI0NA&s=19