Right guys you mightn't know this artist name but you will defiantly know his work he has done work with some of the biggest names in WAX blockchain that's includes WAX , Kenn Bosak and Miss Crypto Teen and with his first big project he will be dropping this month I thought we had to get him to chat him and his NFTs.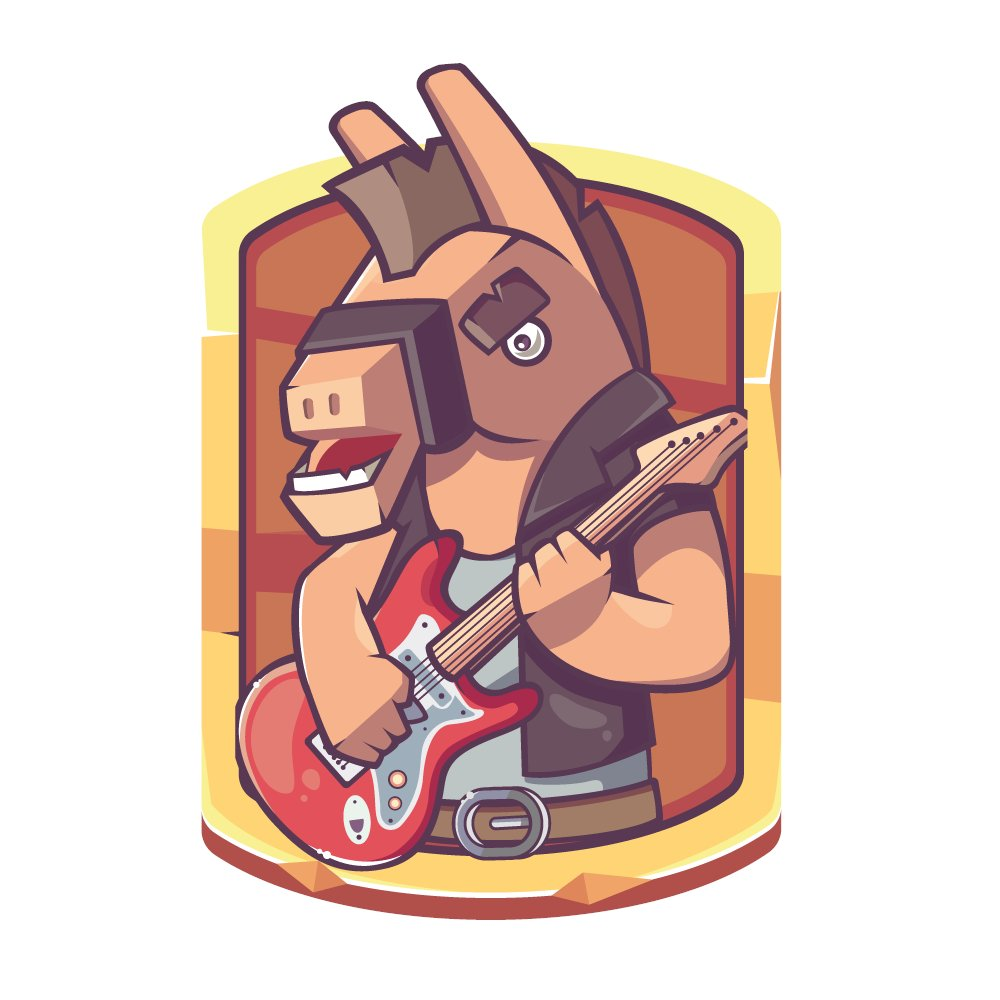 Hey Man
Hi Broo
How's things?
All good . How're you doing?
Cant complain I am off work till Monday. How did you discover crypto?
For me it was discovered by Kenn Bosak Bro bro.
Where you creating before you met kenn?
I used to small arts like making some ones portraits and after that I discovered I also started making stickers and emotes for YouTube and Twitch. Till the day comes I made some stickers for discord for kenn bosak.
And how did you making NFTs come about?
That's also through kenn he explained me how it works what it means and all stuffs.
So when did you launch your first NFT?
I don't have my personal NFTs till now but we will have it for sure in future I have made NFTs for peoples like kenn bosak , miss teen , wax.io , and many I don't remember lol.
Well I know you do have a project dropping with Senorlope soon?
Yeah there will be drops in this month.
Do you remember what was the first NFT you create on wax?
Not really 😕 but I think this.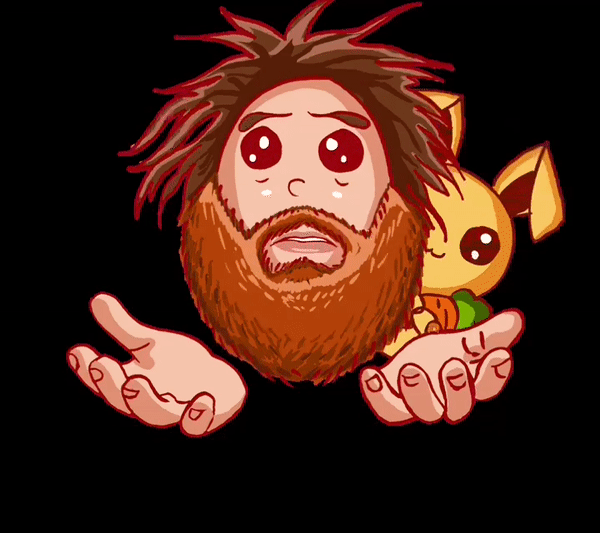 How long have you been creating NFTs?
Its been 3 years.
Oh wow how many NFTs do you think you have created?
Lol that's a Tough one ! I think so maybe over 1000.
If you where to create your own project what would it be?
I am gonna create one soon I would name it Backpackers little guys with their own unique bags and Pets with their traits
How do you normal create your NFTs?
Its a process
Concept > Blueprint > Inking/lining > Colors Schemes > Final Touchup > Rigging for animation > Animation > Render> Make Compatible to Be used as NFTs
What programs you use?
Procreate ,illustrator , after effects , photoshop , soon 2d Spine will be used
How long does each NFT take to create?
It depends on the concept firstly.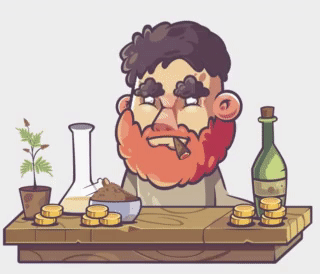 Now you can see this NFT it takes almost 3 to 4 days to create.
That's class . Do you have a favorite NFT you have made?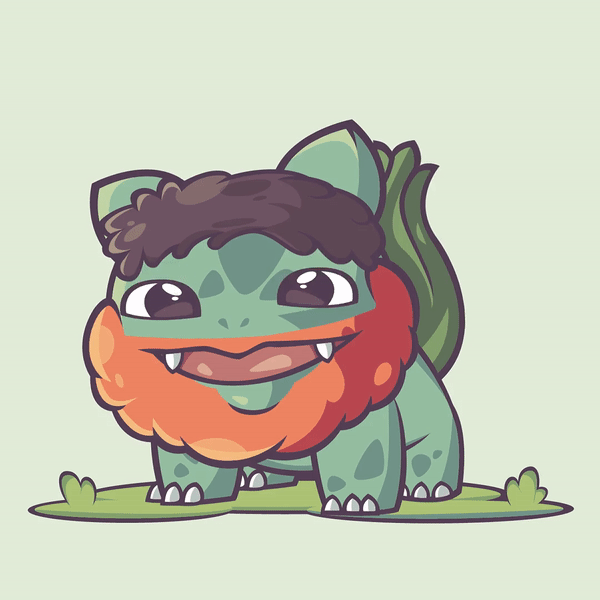 There are many actually I say.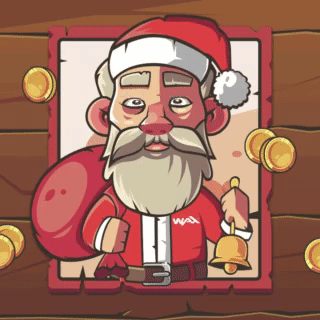 There many lol but these are some.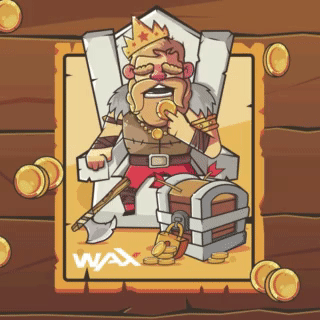 Who would you love to collab with that you haven't worked with yet?
I would love if I get opportunity with TACO and FamersWorld To work with I just Get Amazeballs.
What has been the hardest part of creating your NFTs?
I wouldn't say Hardest part but The challenging part As Worked with Wax.io I got explore my art More
What's been the best part?
Working with Awesome Peoples Firstly Kenn Bro bro then MTC then Wax .io . I am just waiting to work with more people.
So your always open to work with new projects?
Yes 🖐
How does your family feel about your crypto work?
My Family Wasn't knowing anything for a Long time till then when I was little unstable Then I made them explore crypto and now they also get curious when we talk about crypto 😅 They are Happy They like me doing cartoons stuffs.
Have you brought many people into wax?
I don't know actually maybe yes.
Is creating NFTs full time job?
Not really my Full time Job is making arts provide my Services.
What you like to do to unwind?
Ohh I Play Games I Am gamer too 😎 seeking to Play tournament someday for games like valorant and Apex legend
Tell us something random about you?
I still like cartoons and Love to watch fantasy movies I think like I am from there I know ..this is really childish but I love it 😂😅
Where the best place to keep up with you and your new drops
Twitter And Instagram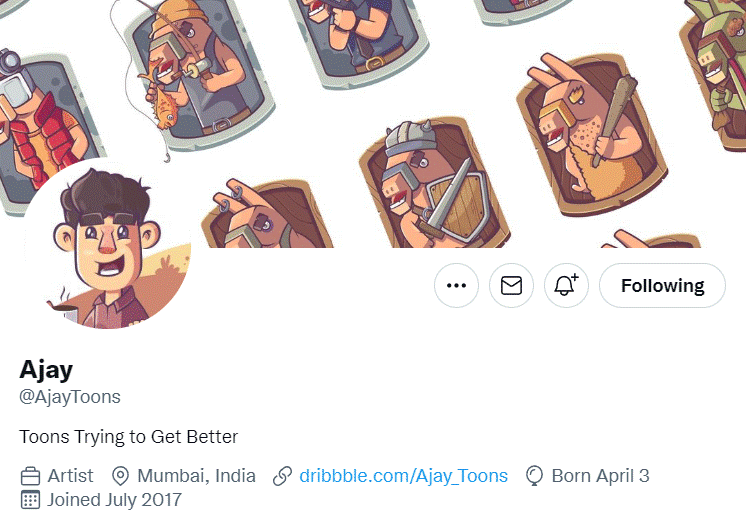 https://twitter.com/AjayToons?t=hWd4sVTHqJlVfQ_TSHp3wQ&s=09
https://www.instagram.com/p/Ce_Xgb-t3Kv/?igshid=MDJmNzVkMjY=
Where can we buy your NFTs?
https://foundation.app/@ajaytoons
https://opensea.io/accounts/0x39d4d4864ea05f6ea9bbef410461360f24bcd7f4
https://opensea.io/accounts/0x39d4d4864ea05f6ea9bbef410461360f24bcd7f4
Also you can check my arts show pieces here on Dribbble
https://dribbble.com/Ajay_Toons
Oh cool so your well spread out . Do you have anything dropping before your collab with SenorLupe?
No the latest upcoming drops is Senor Toons this month. Drops are getting ready.
Any chance of competition for the readers
I will sure do some giveaway for my Toons just need some stuffs to get ready for now
Before we finish up is there anything you would like to add or say?
No bro If you would like to ask anything else let me know Oh I do have channel where you can watch my Toons Shorts if you Like.
https://youtube.com/channel/UC63FBAuscbc5YrQHi7w4j_A
Will do . Thanks Ajay for your time.
Glad to have Convo with you My Crackers Toon 😄😁
Glad to finally got to chat to the famous Ajay .
Right guys I am giving 5 of the NFTs he has created you should know them and look out for his big drop this month.