I am so proud to bring this to you guys this project has been around before I even started in WAX and we all know a week in NFTs can seem like a year when your out of the loop so they must feel like they where the must feel like the OGs. Here is how they describe there game.
It is a Play 2 Earn American Gothic NFT Trading Card and Strategy Game in a somber Wild West setting with rangers, cowboys, haunted Indians, zombies, ghosts, and demons. The main game idea & mechanics are inspired by classic CCGs like Magic: the Gathering and HearthStone. In Dark Country we mix and reinvent the core features of the genre's icons to bring the best gameplay experiences to the world of the NFT & blockchain gaming.
Il give you some numbers they have 2,900 templates over 750 thousand NFTs created the volume they have traded is amazing and its has land you can buy and I got the chance to send some questions to the CEO here's what he had to say.
Hi ! How are you?
Hi! I'm doing great. What about you? 
I am good guessing this a team? How big? How did you guys meet?
Yes, our team has grown from4-5 people to over 25 people right now. How did we meet? We had been developing for WAX and EOS as a studio, then we decided to start our gaming product.
Why did you choose WAX for your project?
We have been present on WAX from our early days as a block producer and we knew the technology very well. We had been a multichain project but decided to go with WAX as the first blockchain we will support. WAX met our requirements for the smooth development of the smart contract. Plus, it is quite resilient to overload thanks to low transaction fees. The system easily handles tons of requests in contrast to other blockchains. We knew sometimes it might be a hands-down new experience for newbies, so I can't leave out the onboarding edge. Several clicks - user is on WAX, several more - they download the game, join chats and play. It greatly shortens and facilitates the user journey. 
What is the idea behind your project?
We always wanted to create a blockchain game that is fun to play. And I think we did it well. Plus, card games can be played offline and online, such as Hearthstone, Magic: the Gathering, and others, which served as inspiration for the project. We still have a physical copy of Magic the Gathering in our office. It helps us in the times of motivational search and team unions to browse through it. Additionally, a good game with outstanding graphics and mechanics that go beyond waiting and clicking has also long been a goal of ours. So every update literally has one of our growth drivers — high standards and creative concepts.
When was the launch?
We started coding the card game in November 2019. The first NFT card pack sales took place in late December 2019. Moving forward we kept our initial sale till mid of February 2020.  The land game idea was started in April 2021, when we had our first Land-NFT sale on WAX & Flow Blockchains. 
How many NFTs have you dropped so far?
We have a lot of different assets that provide the play-2-earn card and land gameplay as well as collecting and trading experiences, such as cards, cards packs, lands, lands packs, heroes, hero packs, and others.  In general, we have more than 300 different cards and 750 000 NFTs distributed. Surely this number only increases over time. Right now, for instance, we are working on a new card deck. 
What was the first one you dropped?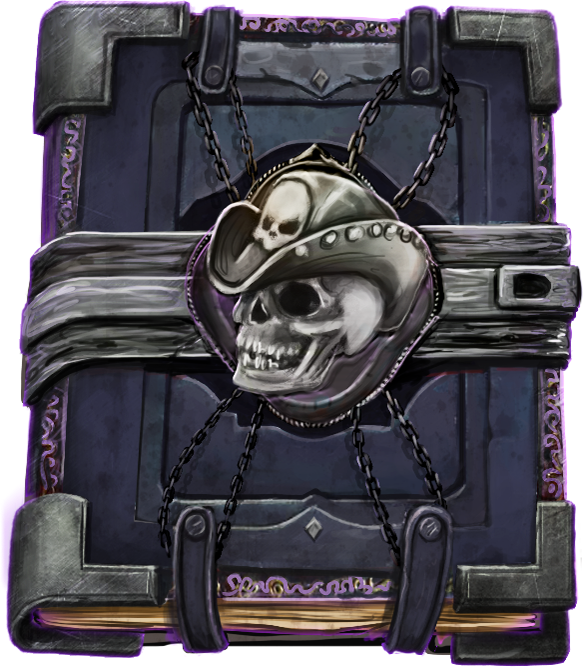 Exodus Series – 100 unique NFTs.
How did the community react?
After the initial sale of Exodus packs as I mentioned, we got 200+ users in our community, all coming with a real interest in the project as there was no hype on the market, so they joined us not exclusively for flipping purposes. About lands, they were sold in a few minutes and people are eager to use them in the game & trade on the markets now. We now, over three years after the game's creation, have a perfect, savvy, and supportive community helping us in testing and building the game.
Everyone is welcome!
What is the process of making your NFTs?
First of all, we start with a global idea for a new collection: brainstorming ideas related to horror, western, and mythology, combining common things, and giving them a little bit of magic and fresh creepy breath. When we agree on the global idea, the art team starts generating ideas, scenes, and stories which we implemented in the final NFT illustrations. After all, artists start to draw quick drafts and sketches, finding the best composition. Then artists continue to finalize artwork and send the final works to our Art Director for a final check. 
What programs did you use for creation?
Most of all we use Photoshop and Procreate.
How long does each NFT take to be created?
Depending on the difficulty of the idea and story and what we want to tell it may take 1,5-2 days.
What is your favorite NFT you have made? Why?
Oh, you know - there are a lot of them! Because in the development process we prepare a lot of content and I have an opportunity to choose my favorite card almost every day. If we discuss it right away, I'll pick the Wendigo card. This is a powerful man-eating creature.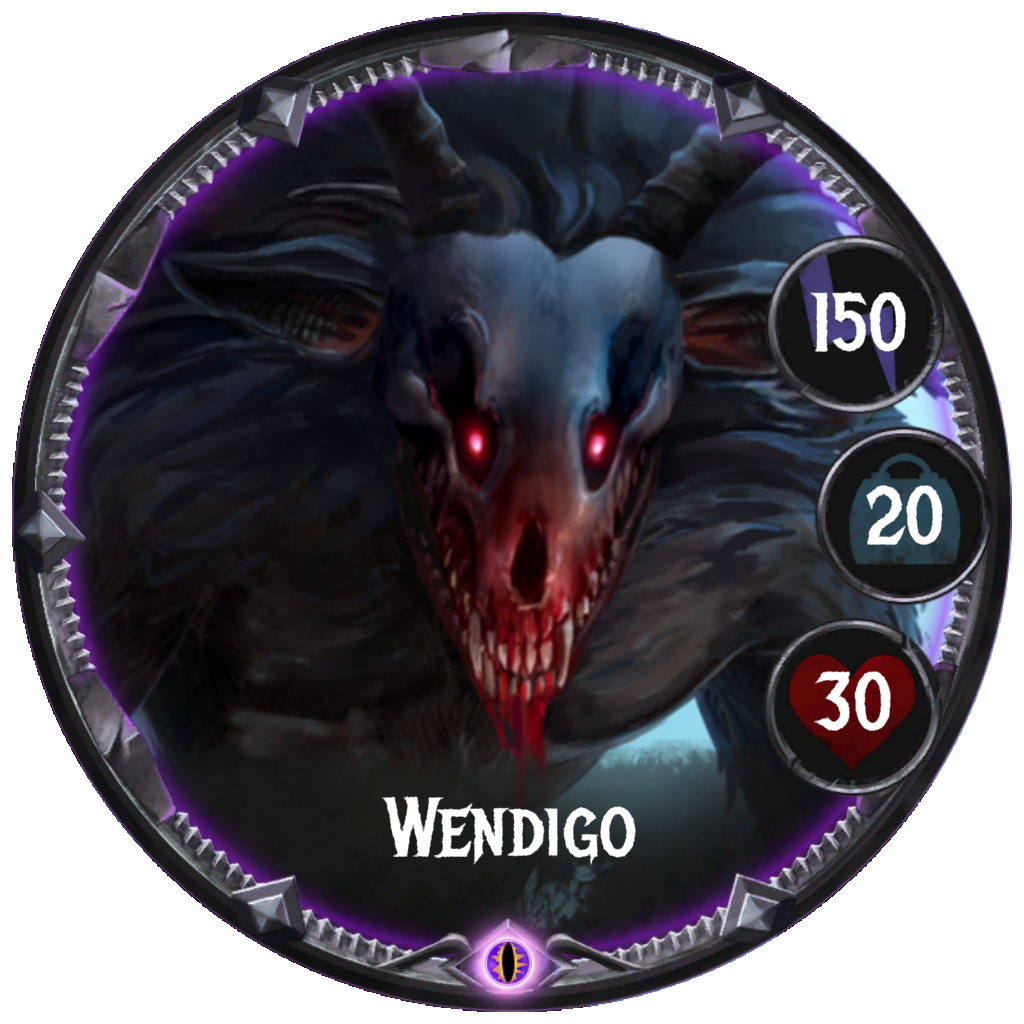 I'll go with Bartender as my favorite ability-based card. He isn't so powerful, but he can buy you a drink and start a chaotic spontaneous fight in a Saloon.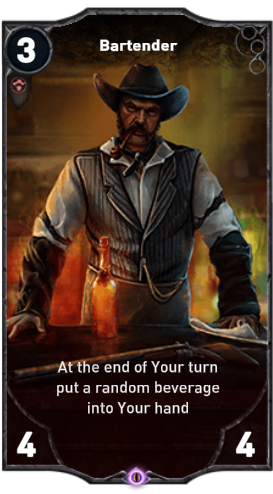 Have you done any collaborations? 
Yes, we did a series of collaborative events with Nova Rally, exclusive NFT drop with Hodl God, token and NFT raffle with ExitLimbo and Collect.Social.
Who would be your dream collab? 
We are in the middle of having great collaboration with several prominent titles on the big launchpad platform. That is a kind of possible one. But overall we would love to make a collaboration with someone like Magic: The Gathering.
Are you a collector of NFTs?
Yes, many of us are collectors of NFTs jumping in and out of projects because we need to understand the market by being inside. 
Who is your favorite NFT artist?
My favorite artist is Olha – she is our art director and creator of Dark Country NFTs.
What has been the best part of doing your project?
To see the results immediately and be in touch with our audience, feeling the connection.
What has been the hardest part?
The dynamics of the market. We must constantly make quick decisions about when and what to do. Next – adaptation to market conditions. For example, during the crypto winter, we saw many projects struggle to survive especially with poor tokenomics. Thus we decided to make this project without a token but NFT-based. However, in 2021, we had to adapt and announce a token as something to be used as an exchange of value, especially with the introduction of land gameplay.  There were also tech challenges, as we were one of the first projects on the FLOW blockchain. We had to learn a lot and move forward with implementation step by step. 
Have you introduced anyone to WAX?
Yes, we introduced Wombat not so long ago. And Prospectors in the early days of WAX as we were helping them before the start of Dark Country. It was kind of the first game on WAX and as well it is still active with 5000 daily active users.  We also involved Deep Mine and Dark Galaxies which are now famous projects on WAX. 
Where is the best place to keep up with the project? 
Where it is convenient for users! We land our news on Telegram, Facebook, Twitter, Discord, Medium, and Chronicles blog. Join wherever you like and let's be in touch:)
Where can we keep up with the project?
All links considering Dark Country you will find here: https://linktr.ee/Dark_Country 
Where can we buy your NFTs? 
Dark Country WAX NFTs you can buy here:
https://wax.atomichub.io/market?collection_name=darkcountryh
Our NFTs on Flow:
When is the next drop?
We are now mostly focused on game development including tech moments, partnerships, and blockchain expansion. So the exact drop dates are not a silver bullet for our readers and gamers. I can tell we are preparing a lot of spending for SDM (Shadow Dime). So once we launch for other audiences and blockchains we will launch a new DEX to buy for SDM as well.
Join our social media and keep up with updates to get the news first. And, of course, you can get acquainted with our plans via the roadmap on the website.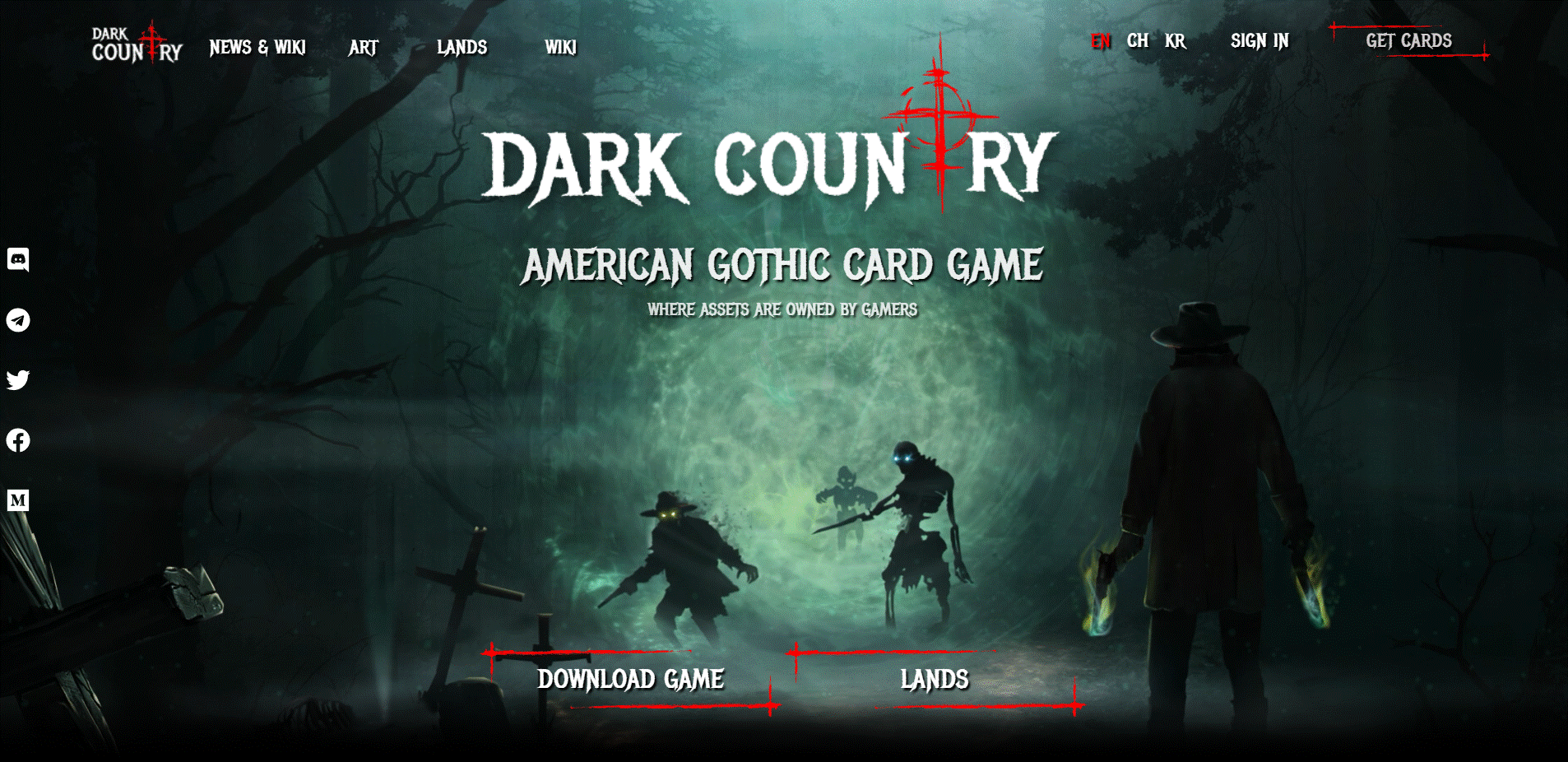 Any chance of a drop or competition for the readers? 
Yes, sure. Let's make a contest for the readers on your Twitter. We can draw a Champion Hero Pack.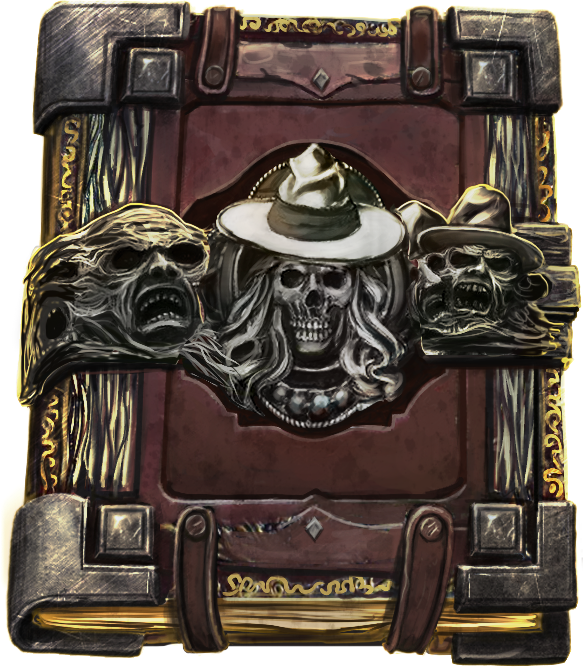 Is there anything you would like to add or say before we finish?
We keep building, we keep growing. It's a nice time to join Dark Country, so feel free to follow our social media!
Right guys if you fancy starting your journey well maybe check out the link below.