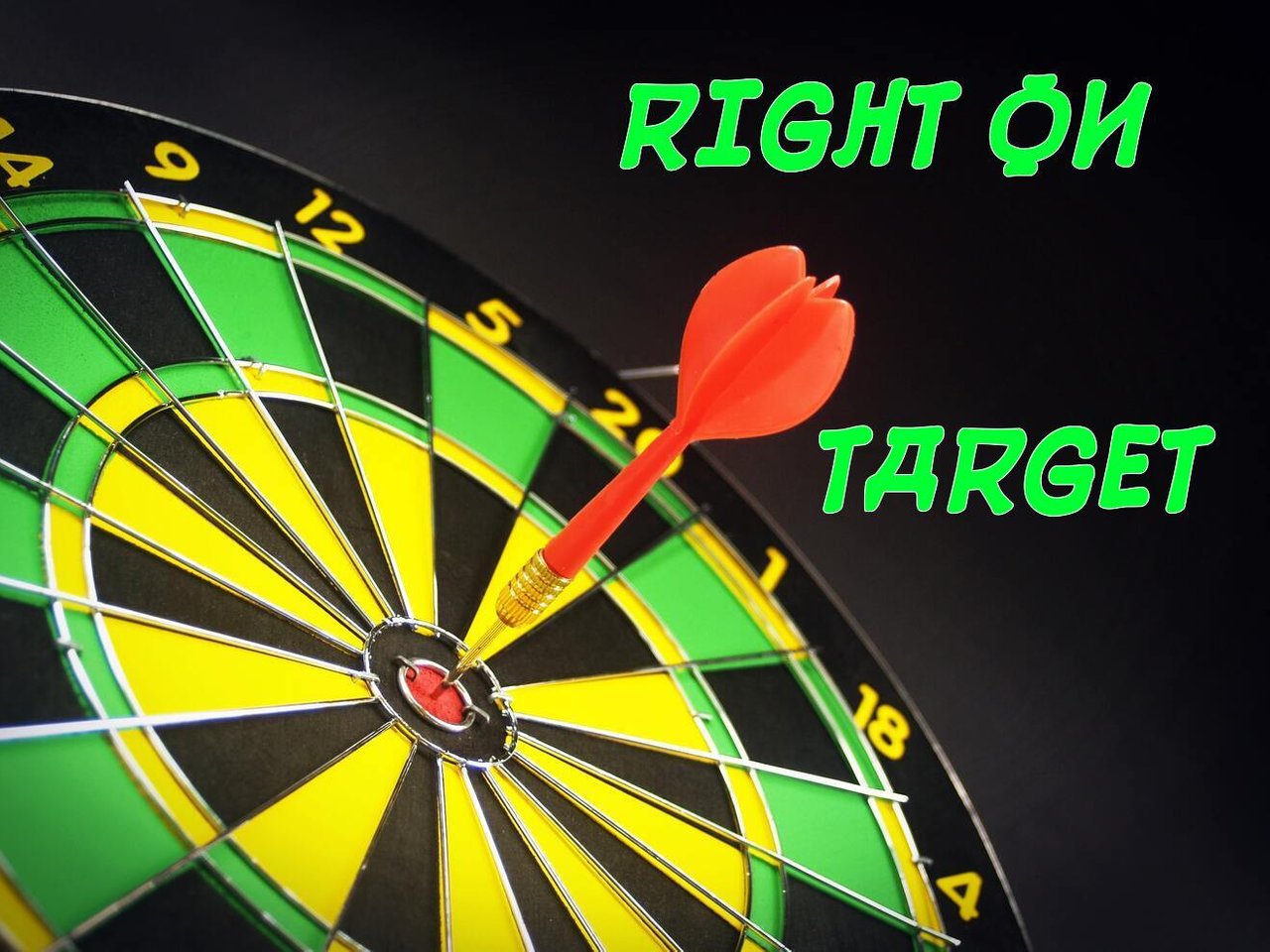 A little over a month ago I wrote an article about new research showing that the Intermittent Fasting protocol has many health benefits, even potentially prolonging your life.
I was interested enough, being a diabetic and needing to shed some pounds as well as lower my blood sugar and cholesterol, to give it a try and one week later I wrote another post about my first impression of the program. I indicated that the initial result was very encouraging and I was determined to continue.
Now after a month, I'm even more impressed with the results! My average blood glucose level was 188 prior to starting this eating pattern. For those of you who aren't diabetic, a normal person's BG should be around 100 first thing in the morning, and the target for a diabetic is to try and keep it below 125. After the first week, my average dropped to 110 - all seven days being within my target. And at this time I was injecting 45 units of insulin every morning along with various oral medications for diabetes management.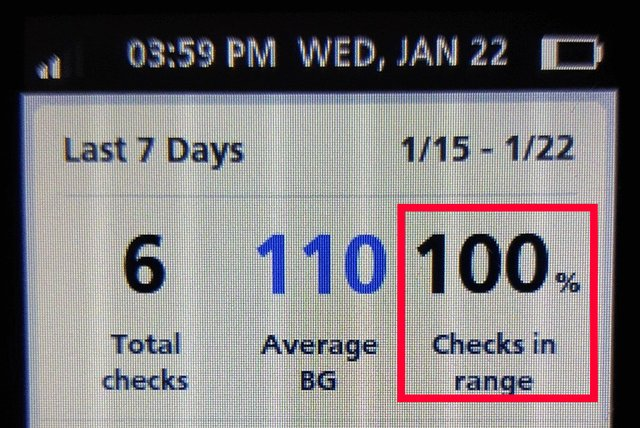 This morning, after 5 weeks on the program, my 7-day average is down to 80!! This is phenomenal (happy dancing going on here!). And the reason that my monitor shows only 57% of the checks were within range is because 3 of the 7 days were actually BELOW normal! I've been slowly decreasing my insulin dosage - I have it down to 35 units a day now - and this shows I will be able to keep decreasing it. My goal is to eliminate it completely.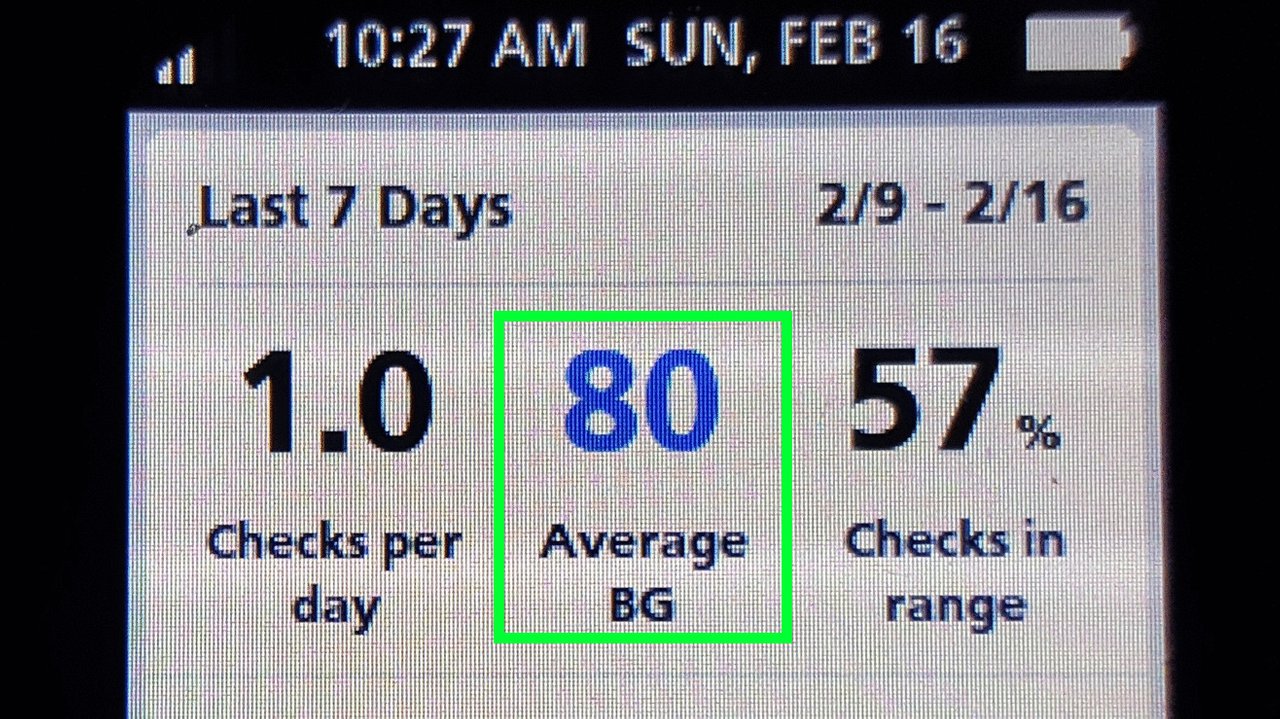 Now for part two of my goal - weight loss - which goes hand in hand with the diabetes management:
After the first week, I'd lost 2.6 pounds.
To date, I have now lost 7.2 pounds.
Although this may not seem like a huge amount, it is definitely a step in the right direction. And add that to the fact that I just returned from an 18-day vacation - 5 of those days spent on a cruise ship surrounded by delicious unlimited food the entire time - I am indeed well pleased.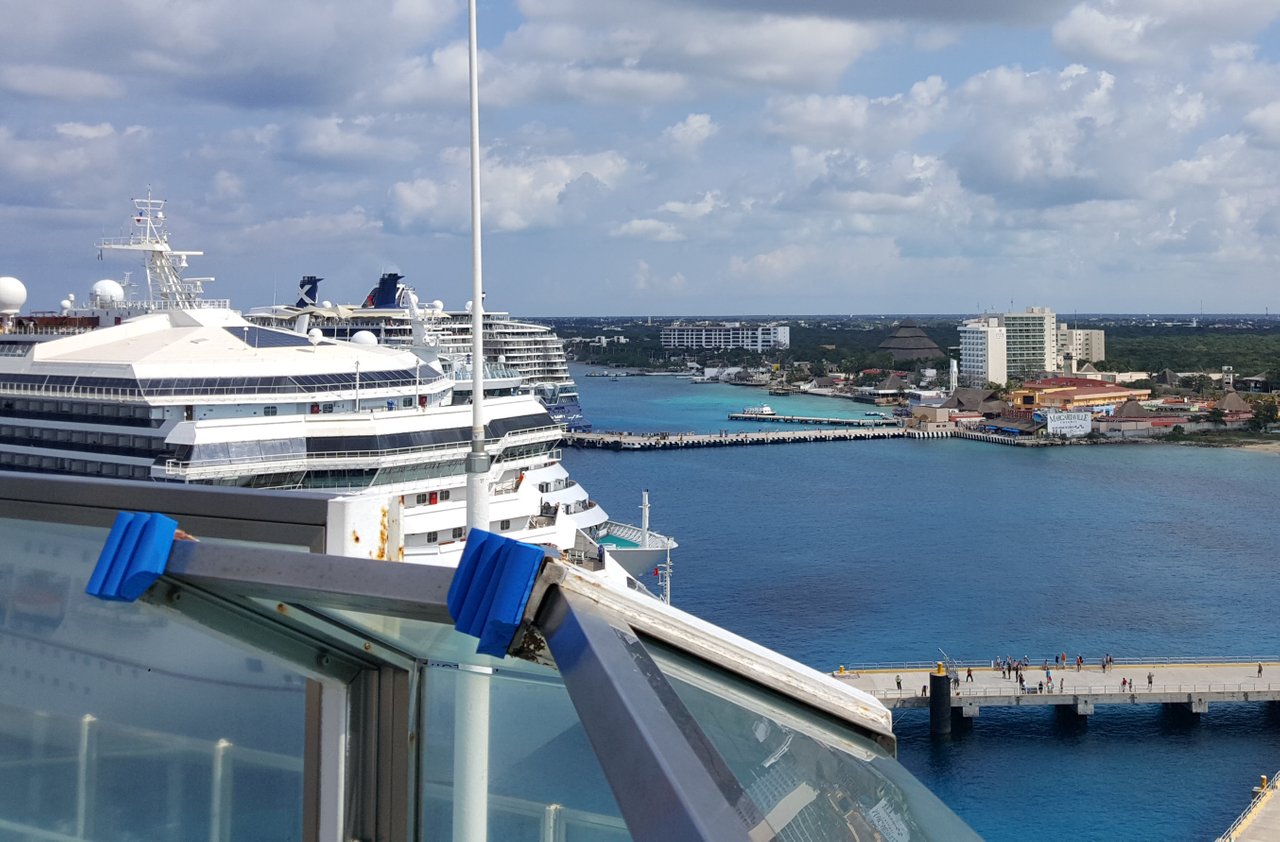 At port in Couzomel, Mexico
So what actually am I doing to follow this protocol and have this so far very encouraging success?
Intermittent Fasting involves eating all your day's food intake within a limited timeframe. There are various methods and time frames to use and you can easily customize it to what works for you, which is a huge key to success for any type of program. You can refer back to the link to my first article that I mentioned above if you want to read more about the research.
But here's how I work the program:
I eat brunch between 12 noon and 1:00 pm. Sometimes I have a snack during midafternoons such as fruit or popcorn but I rarely eat 3 meals. I then have my last meal between 6:00 pm and 7:00 pm (staying closer to 6:00 pm as possible). And then I eat nothing after that time until the next day at noon. That's really the hardest part for me because I've always been a late-night snacker, which is NOT a good thing.
I gear my eating to be healthy and I am currently following Weight Watchers as a diet plan. So, no, you probably wouldn't have the same results if you ate whatever you wanted, but you would still gain the metabolism boost in my opinion, just by following the protocol.
I also try to get quite a bit of exercise into my routine. I attend aerobics classes at the YMCA 3 times a week during the winter - in the summer we love to walk and hike - and I go line dancing a couple of times a week. For me, exercise is a requirement for both diabetes management and weight loss. And we all know that being active is definitely a health plus.
Some benefits that have surprised me as I continue this program:
I get full much quicker and I'm not getting hungry now during my fasting time. This is a real plus because I've always been the type of person who eats until stuffed, which has been a contributing factor in my current health issues.
I am sleeping much better.
I believe, as the research indicated, that my metabolism is resetting and becoming more efficient - thus the great results in my BG readings.
In sharing this with you, I hope that some of you might find something useful to try and apply to your health issues. It's certainly not a solution for everyone but it's relatively easy and a natural way to make some improvements rather than adding additional medications.
I can't wait for my next visit to my endocrinologist and show him my successes. He gave me quite a scolding on my last visit!