Okay, I must admit I had a nice addiction going on the last couple of days in the Rising Star game especially since I had drew 'the Raven' card last week. All of a sudden the earnings per mission had turned big and I just couldn't stop playing 5 minute 'Radio interviews.
In case you are not familiar with Rising Star game this is a semi passive game where you collect music cards to get higher earnings with. You are a musician who is trying to take over the world and by working the grind you proceed in your world game.
So you can do missions which can take from 5 minutes up to 6 hours where the game is just grinding and you aren't doing anything. Perfect for busy people!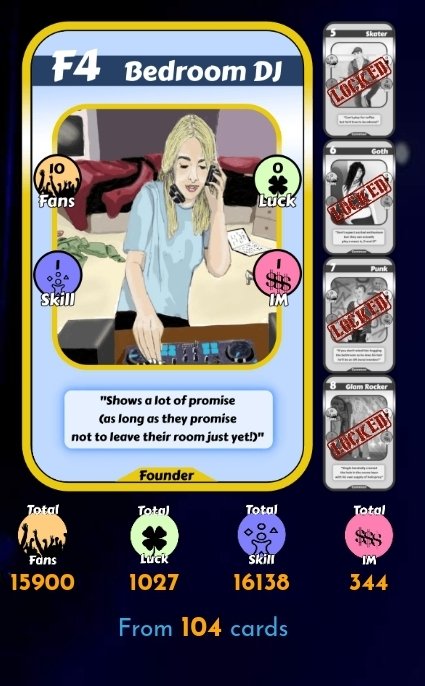 So, I was making great bucks with Starbits over the last week since I have gotten my Raven card and was already thinking that at some point this will not work anymore. Because at some point the value of Starbits would drop because everyone is making too much.
And exactly that was taken care of with this most recent change.

All of a sudden you are able (or better said obliged) to take care of your ego. Which means that with every mission you get more ego (with no turning back..they stay), which will reduce you amount of fans. And every so often missions (I think 5) the amount of ego per mission even increases. A day later they are back to 1 though thankfully!
But this totally means that doing 5 minute missions the whole day will not pay off eventually anymore. Bye bye making a shitload of starbits, hello more sustainable system.
Smart move!







Just look at yesterday. I was making 8 ego per mission which isn't good at all. I was so happy to see it went back to 1 ego per mission. The incentive to do longer missions is here for sure!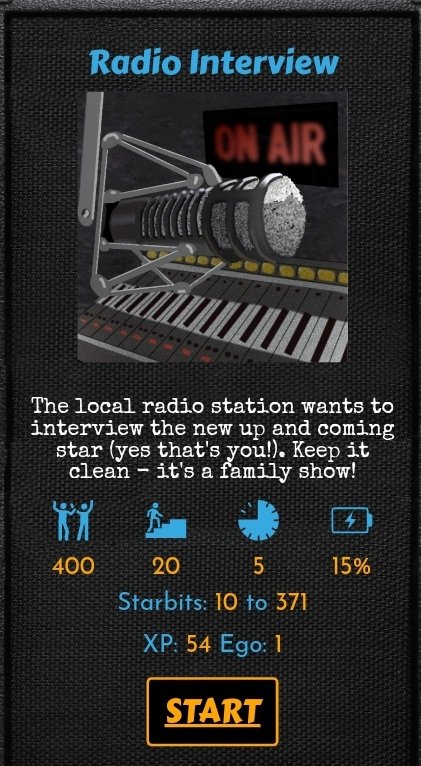 Also as from the 1st of November, more changes are coming, and I am curious to see what those will be. Maybe it will also be with levelling up and staking cards, I don't know.
I wouldn't be a bad thing for people to stack more if the game want to grow. You see it in other games as well like @splinterlands with their power rules. You need to do something!

The result for me from what I noticed today, I am doing more different missions. Anything to keep the ego away, so the point of the change is exactly reached I would say! Kudos for the Rising Star game I must say!