Bitcoin is a pseudonymous system.
This is an important detail that escapes many members of the general public, I must say.
This means that you can't know exactly how many users there are on the Bitcoin network, since each user can have from 0 to n addresses on the Bitcoin network.
Using certain methods, intelligence companies specializing in Bitcoin Blockchain analysis are constantly trying to estimate the number of users on the Bitcoin network.
Others, as Arkham Intelligence has just done, are trying to discover who the owners of specific Bitcoin addresses are.
The addresses on the Bitcoin network I'm going to talk about here are specific in that they are the 5 richest on the network.
In 5th position is the address bc1qazcm763858nkj2dj986etajv6wquslv8uxwczt, which holds 94,643 BTC: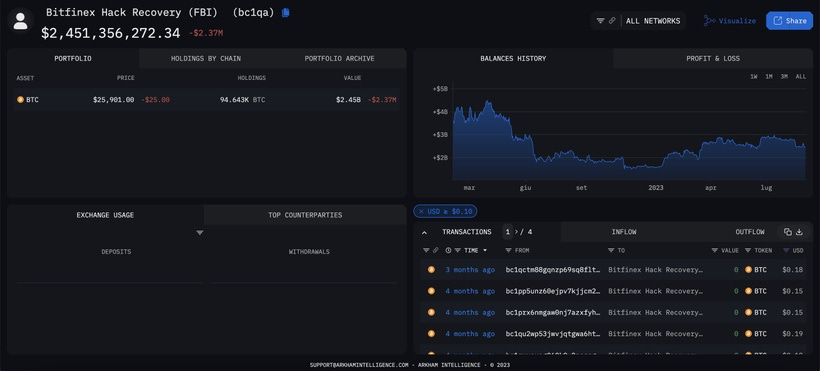 According to Arkham Intelligence, this address is probably controlled by the FBI and is used for Bitfinex hack recovery.
In 4th place, we find a Binance cold wallet at address 39884E3j6KZj82FK4vcCrkUvWYL5MQaS3v: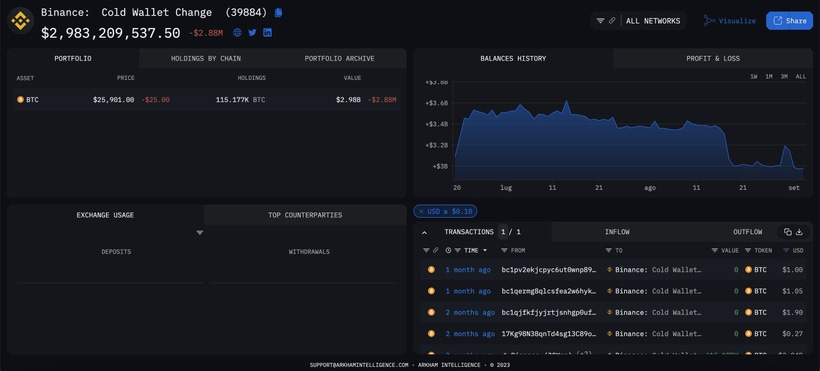 This address currently holds 115,177 BTC.
In 3rd place, at the top of the podium of Bitcoin's richest addresses, is bc1ql49ydapnjafl5t2cp9zqpjwe6pdgmxy98859v2, which is said to be controlled by the Robinhood platform: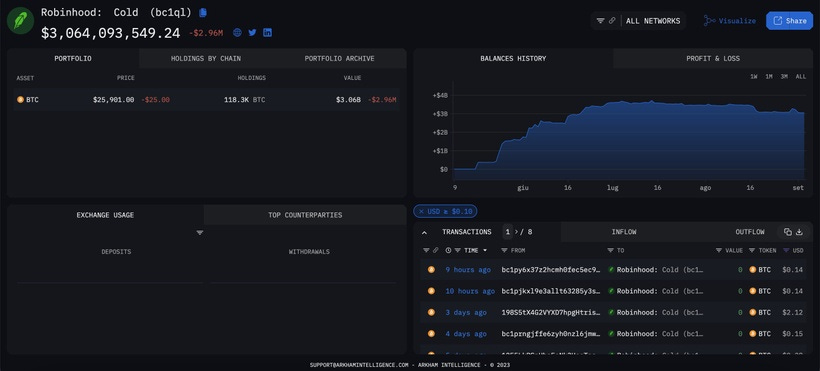 This address holds 118,300 BTC.
Second place goes to a Bitfinex cold wallet whose address is: bc1qgdjqv0av3q56jvd82tkdjpy7gdp9ut8tlqmgrpmv24sq90ecnvqqjwvw97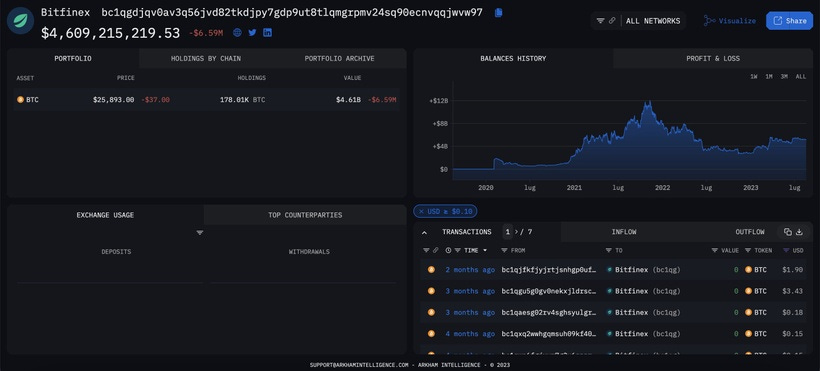 This address holds 178,010 BTC.
First place goes to 34xp4vRoCGJym3xR7yCVPFHoCNxv4Twseo, which is defined as a Binance cold wallet: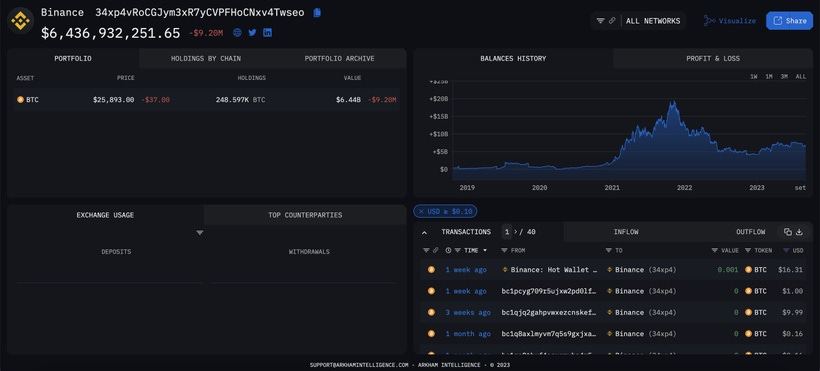 This address holds a whopping 248,597 BTC or just over $6.4 billion at the current Bitcoin price.
---
BIP 300, Sidechains, Drivechain… The Debate Is Heating Up in the Bitcoin Microcosm.
Everything You Need To Know To Understand What Is Behind the Controversy.
Link: https://inbitcoinwetrust.substack.com/p/bip-300-sidechains-drivechain-the