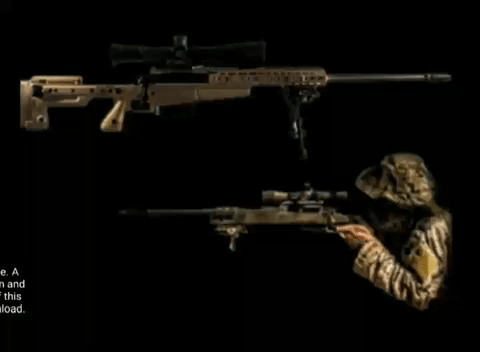 "Sniper Rifles" 3D.gif
[A rare, signed, higher resolution and non-watermarked version of this image is available for download at: https://creary.net/digitalart/@jaichai/the-sniper-rifle-shuffle.]
In 2018, the U.S. Marine Corps began phasing out their M40 Sniper Rifles; replacing them with the MK13 Mod 7 Sniper Rifle - the rifle of choice for most SEAL and MARSOC operators.
Around 2016-2017, the Philippine military began phasing out their M14 Sniper Rifles and "upgrading" to the M40 Sniper Rifle.
Imagine that?
Submitted FYI.
May you and yours be well and loving life today.
In Lak'ech, JaiChai
(JaiChai 5 Apr 2022. Simultaneous multi-site submissions posted. All rights reserved.)