PMI index by Institute for Supply Management provides some data about the health of the economy by examining the operational decisions of managers of hundreds of companies.

PMI Index has always become popular when the index swings below and above exactly 50 level. The reason why level 50 is prioritized is that below 50 represents the fear of the managers and it may be interpreted as slowing down the operations or decreasing the costs of the company. However, above 50 represents the expectation of a more profitable future and increasing investments.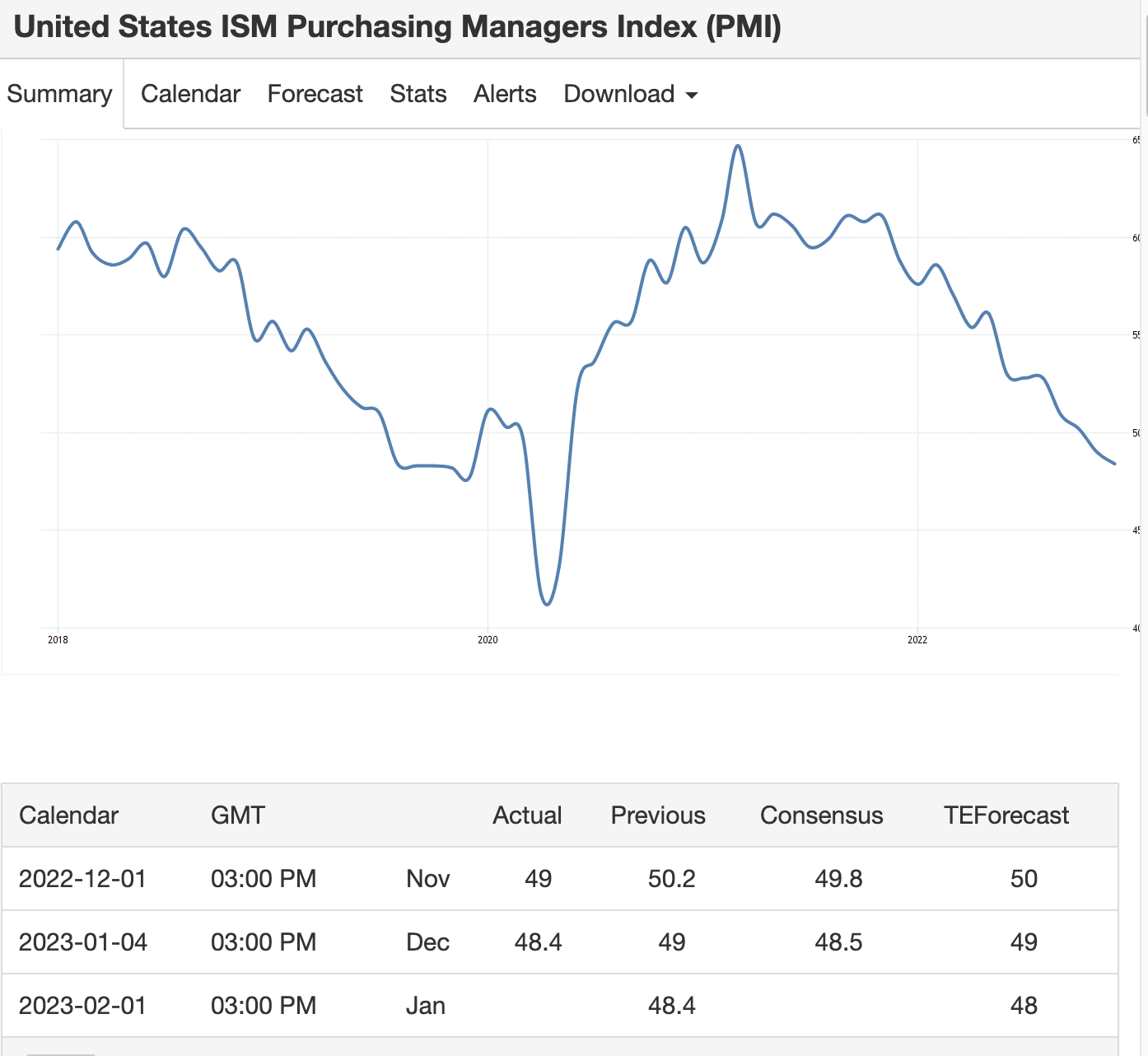 As you can see above via tradingeconomics, PMI index in the USA swings below the critical level. As people buy the expectation of global recession, the statics have huge impact on their financial decision, too.
The Possible Impacts of PMI Index
I listen to several economists and today I learned something really interesting that made me realize an incredible thing.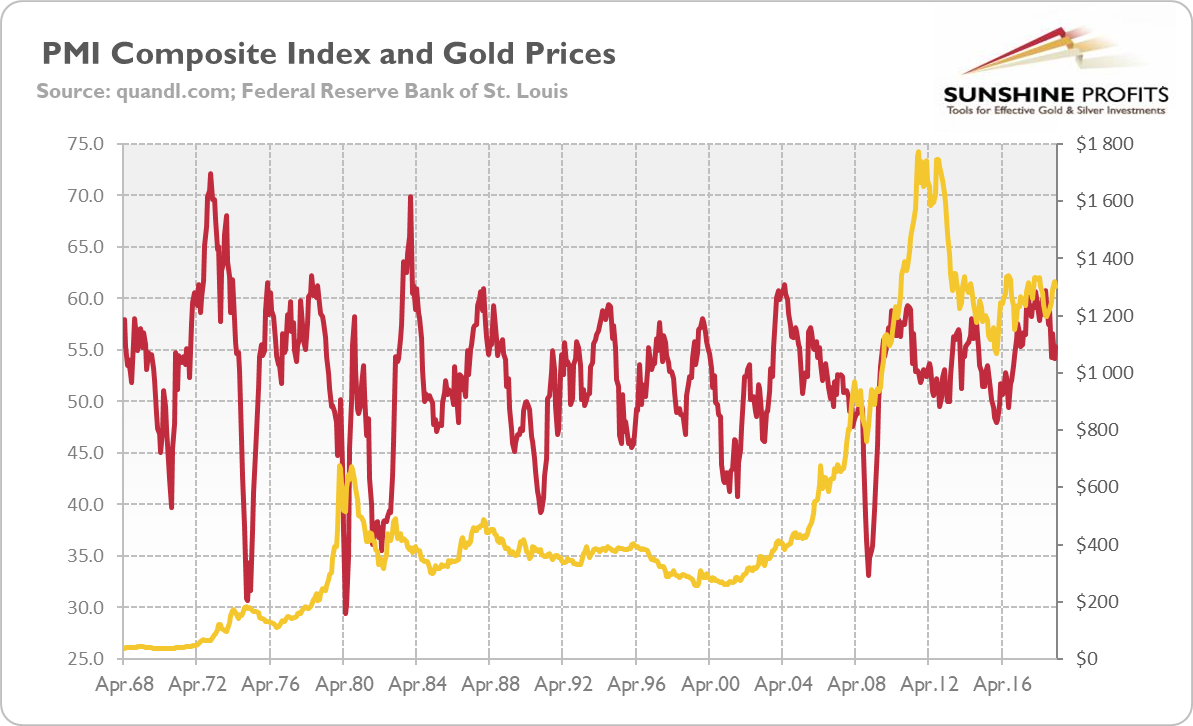 Sunshineprofits shows us a correlational chart that indicates the "possible" correlation between PMI and Gold Prices.
The chart above shows that there is actually no tight link between the gold prices and the PMI Index. During big slumps, like Great Recession, the PMI plunged, while gold shined. But over the whole period, the correlation coefficient is 0.024, which practically means lack of any meaningful correlation.
Though it statistically discloses that the coefficient value is pretty low 0.024, there is an indirect correlation.
The PMI Index may be the indication of financial depression or crisis and these days are the perfect times for Gold and Silver to show up.
Even though investing in Gold might be too old fashion and boring, I allocated a decent percentage of my portfolio to precious metals. A long time ago, I started piling up both physical gold and gold funds with fiat currency. As expected, the value of Gold has risen while fiat currency tanks.
$2000+ Gold is no longer the ultimate goal for the goal investors. Seeing around $3000 per Ounce would not be surprising. The global turmoil is likely to level up in 2023.
What do you think about the recent updates?