Decentralized Finance is one of the best services in the crypto ecosystem. The liquidity pools, swaps, and open markets enable crypto investors to convey their value from one digital asset to another. Meanwhile, the liquidity providers and DeFi platforms receive fees to incentivize the parts of the system.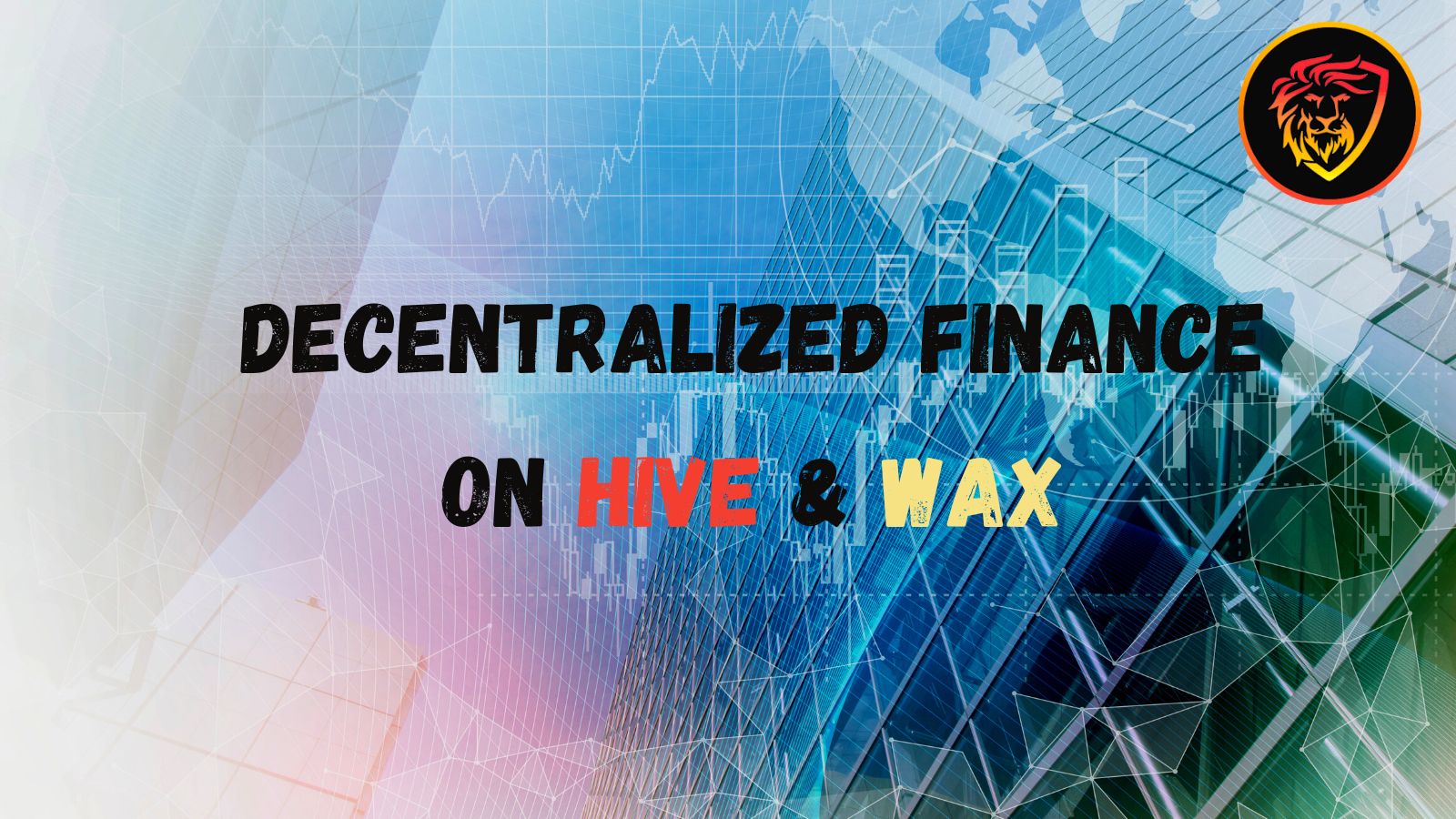 As of writing, $50.2b value is locked in several blockchains. Among all of them, Ethereum is the leading blockchain to initiate DeFi operations and keep the value locked in. According to Defillama Ethereum has almost 60% of the total value locked in top blockchains.
In addition to the projects in top 20, there are also opportunities in other blockchains. I've spent my years on both Hive and WAX blockchain. Both of them are undervalued but they are becoming more popular.
Let me share some De-Fi opportunities on Hive & WAX
Hive De-Fi is a Hidden Gem
BeeSwap is the main project that I use to provide liquidity and manage my investment on Hive De-Fi. If you invest in some incentivized pools or convert Hive <> SwapHive, you receive BXT platform token that distributes the collected fee with the investors of BeeSwap.
In terms of the liquidity pools, I enjoy the Splinterlands LPs as they are always rewarding.

Since the first day of PKM token launch by PeakMonsters, this LP is my favorite. This liquidity pool is filled by PeakMonsters team from its earnings. Thanks to PKM, I become a stakeholder of this amazing service provider.
Receiving 66% is pretty awesome if we consider the current price of SPS and PKM tokens. Besides, the pool rewards with SPS, Voucher, DEC, PKM, Swap.Hive. Imagine the times when all these tokens gain value. Friendly reminder, Hive was trading for around $3 and SPS was for $1.07 in the last bull-run 😉
It is also possible to find different swap tokens such as Swap.BUSD, BTC, ETH... Incentivized pools may be quite rewarding on Hive!
WAX De-Fi Pools
For DeFi operations, I use Alcor Exchange and the pools of Alien Worlds on WAX blockchain.
If you are playing Alien Worlds, you can use your TLM in De-Fi operations if you do not use them for missions. But for keeping them idle, they may also generate value.

I deposited 80 WAX and 236 TLM on this liquidity pool. In time, the collected fees for swap operations yielded some nice results for my investment. Each swap on WAX takes 0.3% Liquidity Source Fee to support the DeFi on the blockchain.
Both of the blockchains have free and nearly instant transactions. IMHO, they are also a perfect match for DeFi in addition to successful GameFi transactions. I was able to trade TLM for 50 - 60 cents as I kept my TLM on this side.
As long as you take the risk of impermanent loss on DeFi sides, all blockchains may have something special to offer. I do not want to sleep on them 😉
Do you have any DeFi investments on WAX and Hive?