This week's Splinterlands Challenge of the Week was to showcase the Classic Beta Monster: Animated Corpse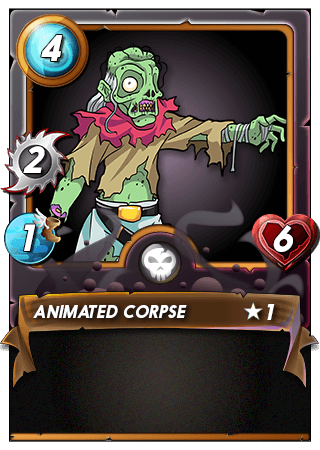 At Level 1 The Corpse has decent health and two attack, which is OK for four mana, but he is slow!
The battle below features The Corpse fronting a classic Snipe line up!
The Rule Set and Line Up
Mana cap 25
Standard Rules (Bronze League!)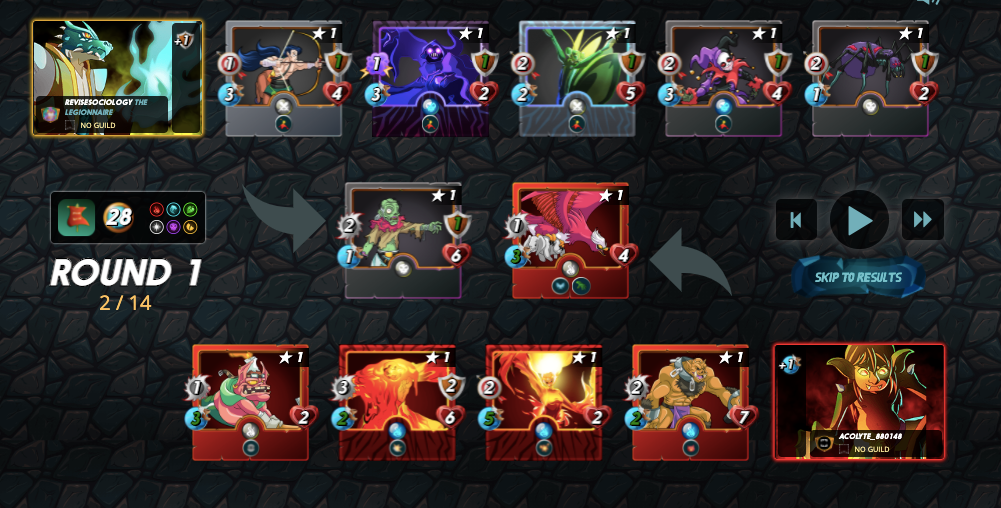 Summoner - Drake for the plus one shields
The Animated Corpse, not a bad tank TBH!
Centaur - snipe attack one, I wanted something with decent health in second.
Death Elemental - snipe attack 2, magic!
Mantoid - snipe attack 3 for 2 damage!
Twisted Jester - snipe attack 4 - at the back - really a toss up between him and the Mantoid.
Haunted Spider - good damage for three mana, but also a sneak soak to protect my snipers.
Did my strategy work?
Beautifully, to see it in action click here!
Round 1 - I get off to a great start - the snipers take out the Pyromaniac, and the Corpse and Spider take out the Roc, meanwhile I'm 6 for 6 thanks to my shields!
Round 2 - There's nothing to snipe at any more, so my entire attack is now focussed on my opponent's tank, and he loses his Pit Ogre, while I'm still 6 for 6 at the end of this round.
Round 3 - I lost my Spider, and with the shielded Living Lava in tank this is going to take another round
Round 4 - Yup - I take out his lava, but lose my Corpse, still he did his bit!
Round 5 - now it's all over, just the Sneak monster to finish off!
How important was The Animated Corpse?
Well he did his bit, holding up the front end as a tank while the quadruple snipe team worked their carnage.
But is really my Quad snipe strategy that took out one of his better cards early on.
And even more so my opponent's terrible choice of cards - what on earth is a shielded melee monster doing in the middle of the deck?!?
Final Thoughts: Animated Corpse - worth buying?
I can think of one use - little league matches with effectively unlimited mana, and slow (for lower leagues) as you probably won't get more HP for your mana than with the Animated Corpse!
Higher up the levels he gets void, which can be useful in pro-magic rule sets.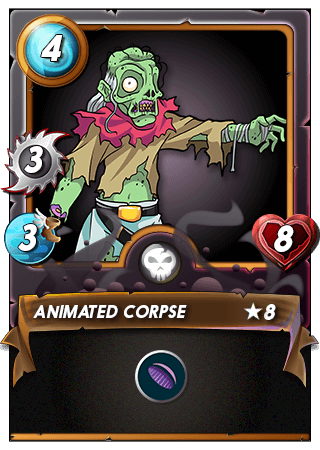 However, there are better tanks to focus on - Haunted Spirit Springs to Mind, or the Neutral Lord A or cheaper Onyx Sentinel, you'd better off going for those on a budget as they are more useable.
If you don't yet play Splinterlands, why not give it a go?
Anyone using my referral link will receive a free rare card!