Not signed up for splinterlands yet? Make sure to use this link and sign up!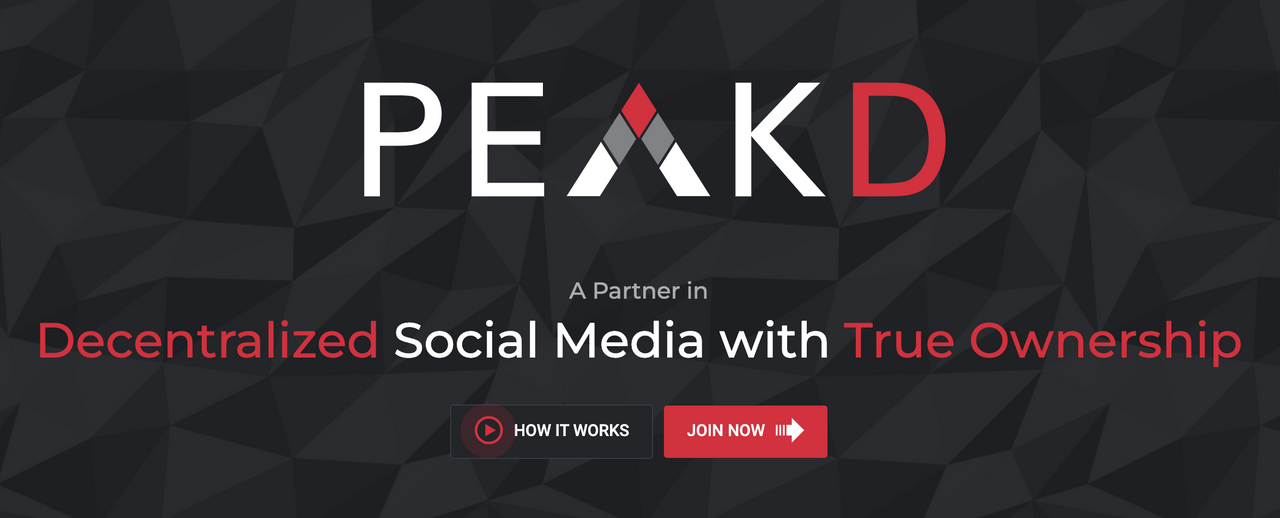 There are many differente Frontends that you can use to blog on HIVE. I have mainly been using PeakD and have learned a couple of things since I first started using PeakD. That said, most concepts are also included in other frontends.

1. Templates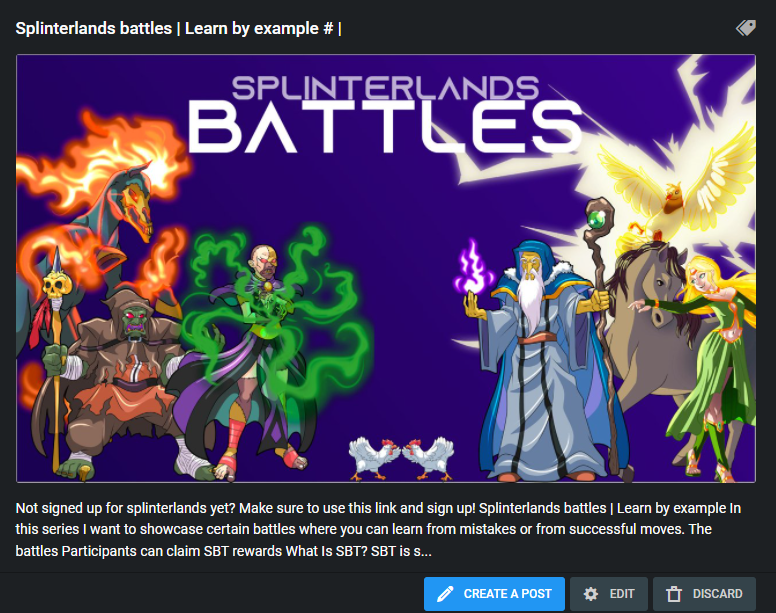 Templates is something that you are going to want to use!
It actually took me a really long time before I actually found out this was an option. I used to copy and paste my posts and then remove the unnecessary part... So inefficient.
With templates, you can also do more than only have a basic starter template, you can also include your default short preview description and more importantly, your tags.
See, for (almost) every splinterlands post, I use the same tags. It used to take me a while before I entered all these tags in time after time. Now, I just select my splinterlands template and everything is done for me.

2. Snippets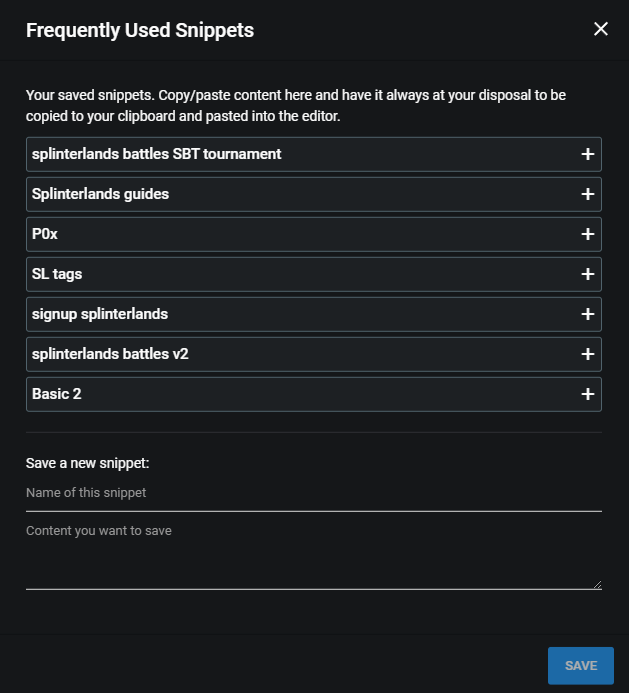 Next up: snippets!
It's similar to templates, but meant for parts of your blogs instead of entire templates, like an affiliate link or something.
Also, you can see from the image that I discovered snippets before templates, there is no need to have a snippet SL tags, because that would be included in your template.

3. Drafts & post scheduling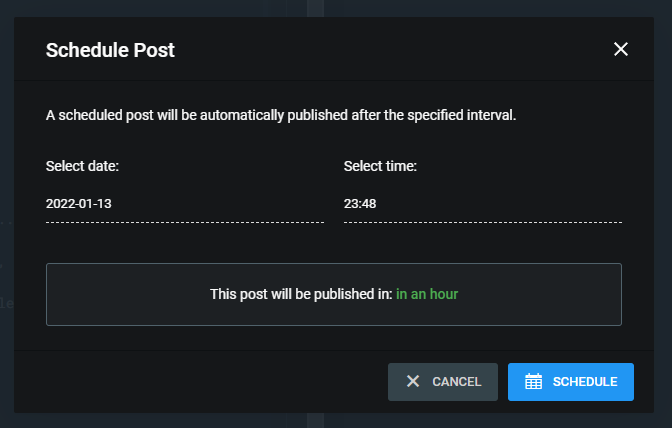 This month I am trying to post something every single day of the month. I can tell you, these features are a life saver.
Basically, you can create as many drafts as you want and you can publish them manually or at a scheduled time.

So, how do you use these features?
It's easy:
Click on your profile on the top right
click on "tools"
click "drafts", "templates" or scheduled posts in the left side navigation.
For snippets search for this icon:



On the top right of your text editor.

Want to earn more money with blogging? Make sure to join HIVE and Start cross-posting to publish0x!