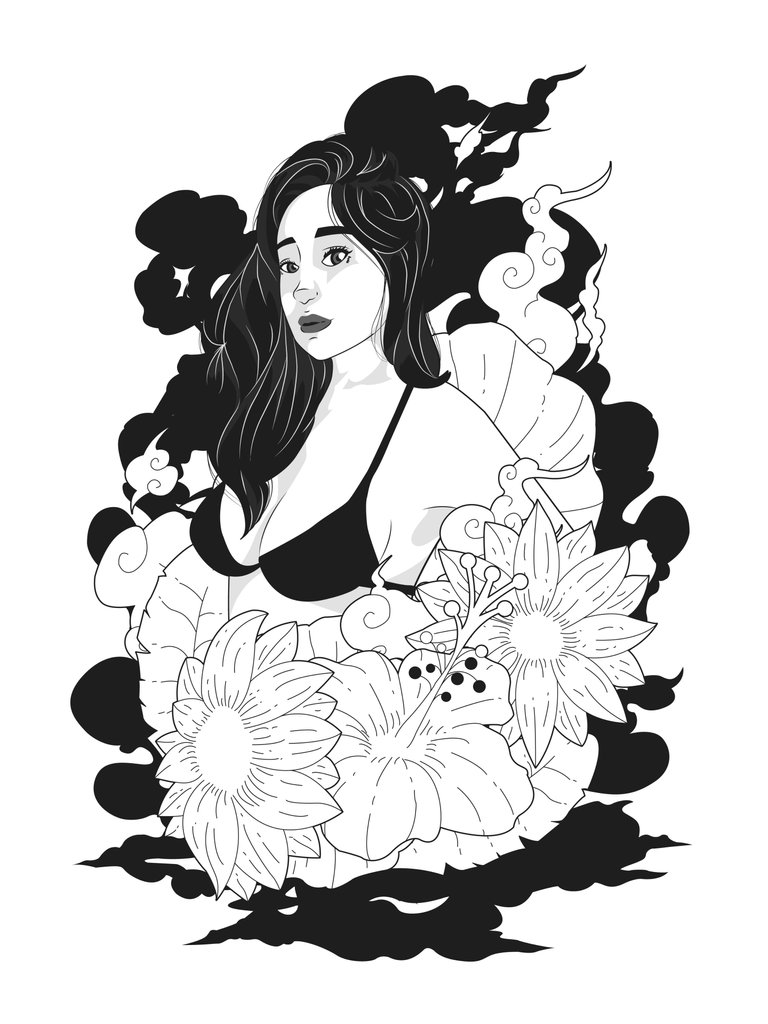 Pandonganingsun
Jumenengipun salira,
Jejeg tanpa lirwa
Mbingkaraken mega,
Ngasoraken antara
Ical, ananging manggih,
Manah eka kang kapurih
Soca mandheng nuswantara,
Penggalih kantun wonten ing swarga
Punapa inkang dados,
Kabecikan sun lelados.
Those are words in Javanese that Abisai wrote as prayer to self. Those words tells a story of one's determination of doing good in every occasion and condition, and here's the rough translation :
Pandonganingsun
(Prayer of Mine)
Jumenengipun salira,
(I stand here)
Jejeg tanpa lirwa
(Strong and flawless)
Mbingkaraken mega,
(Disrupting the clouds)
Ngasoraken antara
(Humbling the vast)
Ical, ananging manggih,
(Lost, yet found)
Manah eka kang kapurih
(The One Soul which chosen)
Soca mandheng nuswantara,
(Eyes to earth)
Penggalih kantun wonten ing swarga
(Yet mind stays in heavens)
Punapa inkang dados,
(Whatever happens)
Kabecikan sun lelados.
(Good, I shall do)
I hope those words have some meanings to others too and can be taken as their own prayers too.
And this one is also available as NFT bundle (1 b/w artwork, 1 colored artwork, 1 description document and 1 certificate of authenticity) on Opensea, please visit it here https://opensea.io/bundles/pandonganingsun-bundle-7JW and check other NFT on my page too :D
Stay safe, and Cheers!
Tools:
A4 HVS paper
2B pencil
Gel pen
Canon PowerShot SX430 IS
Adobe Photoshop
Adobe Illustrator