Decentralization is a major factor in what the future of our world will look. This one concept could be the key to saving our society, but before that can happen, we have to bring blockchain to the masses and secure it's role as the new standard!
$CIVilization was founded by @SatorSettler and a group of people who believed in a future where everyone gets fair access to financial freedom and independence. While the world of #DeFi, and blockchain in general, started from the same ideas, this project pushes for more through its focus on the DAO and use of AI.
$CIV has been consistently among the top-trending coins on CoinGecko over the past weeks as they prepared for the release of their new utility token (Stone - $0NE) and gained steam on community growth. During that time, $CIV peaked at a market cap slightly above $40M and 15M contract transfers.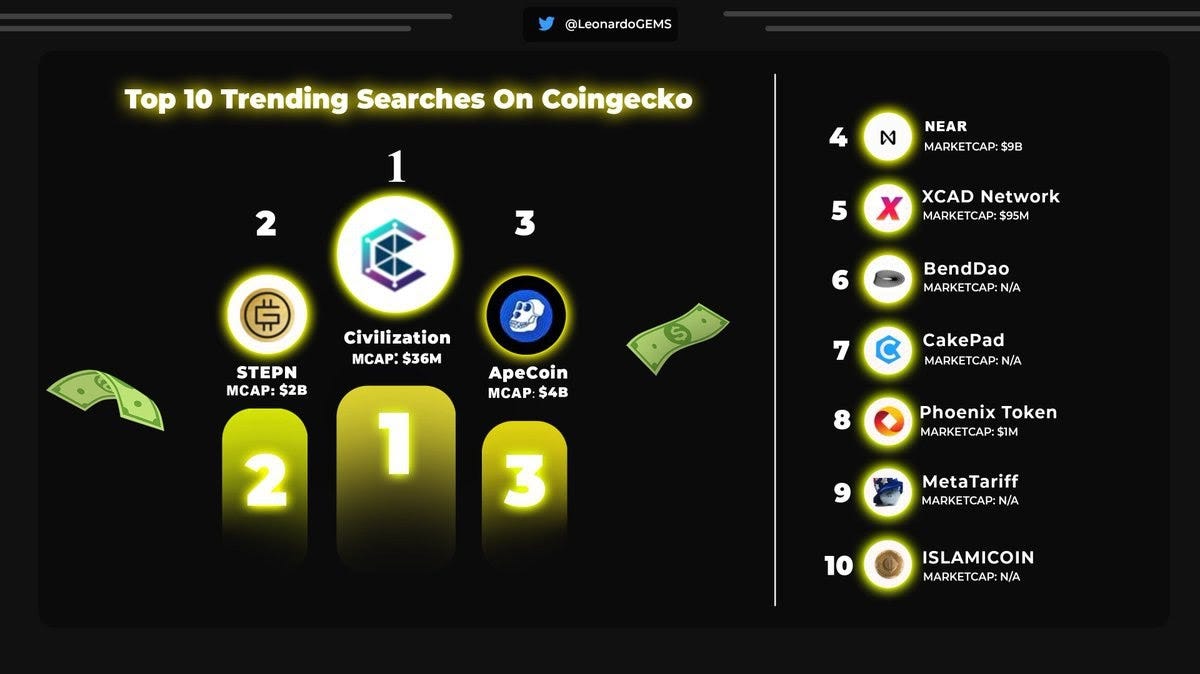 The Civilization community, or CIVians as they call themselves, has shown its strength. Now it's time to produce and GROW!
$CIV Token - 0x37fE0f067FA808fFBDd12891C0858532CFE7361d
The $CIV Token was launched on 7/31/21 with a total of 300M non-mintable ERC-20 tokens. All 300M tokens we're immediately sent to the Uniswap LP with 1.41 ETH. They keys to that LP were then burned. You can find that transaction on Etherscan here.
$CIV represents the primary store of value and equity behind the Civilization project, and it enables future investment through CivFarm on the platform. It also features an auto buy/burn mechanism to create a deflationary effect.

Pool investments returns are automatically reinvested, and investors receive 80% of their allocated returns upon exit. The other 20% is split between the buy/burn mechanism and executing costs.
Stone Token - $0NE - 0x73a83269b9bbafc427e76be0a2c1a1db2a26f4c2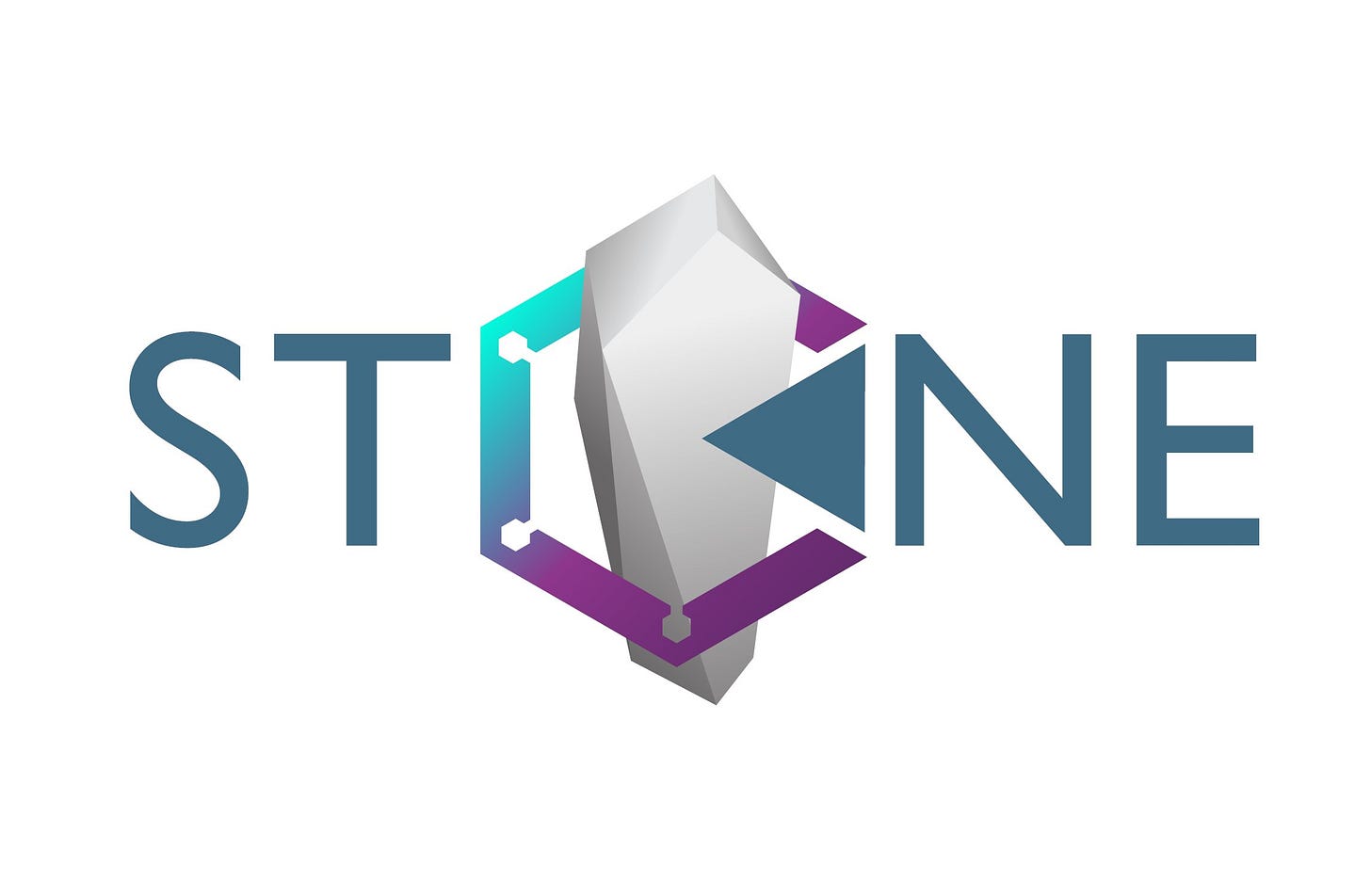 Civilization launched the Stone token ($0NE) at the end of April 2022 with a token supply of 1 Quadrillion. $0NE will serve as the main utility token for the CIV community. Once CivFarm is launched, users will be able to earn Stone by depositing assets.
Holders gain value from all product licensing to third parties, which will create revenue to buy/burn tokens. The token's transfer tax provides another source of revenue. Stone burns will also take place for each new project collaboration added to the platform.
$0NE will also give holders rights to the governance of CivFarm. They will decide on TP allocations and determine how CivFarm will evolve and expand over time. Other utilities may be defined in the upcoming v2 paper.
Intro to CivTrade
CivTrade is the CIV project's live DEX. It offers both the easy-to-use, familiar swap UI and CivTrade Pro, a more-detailed trading UI with analytics.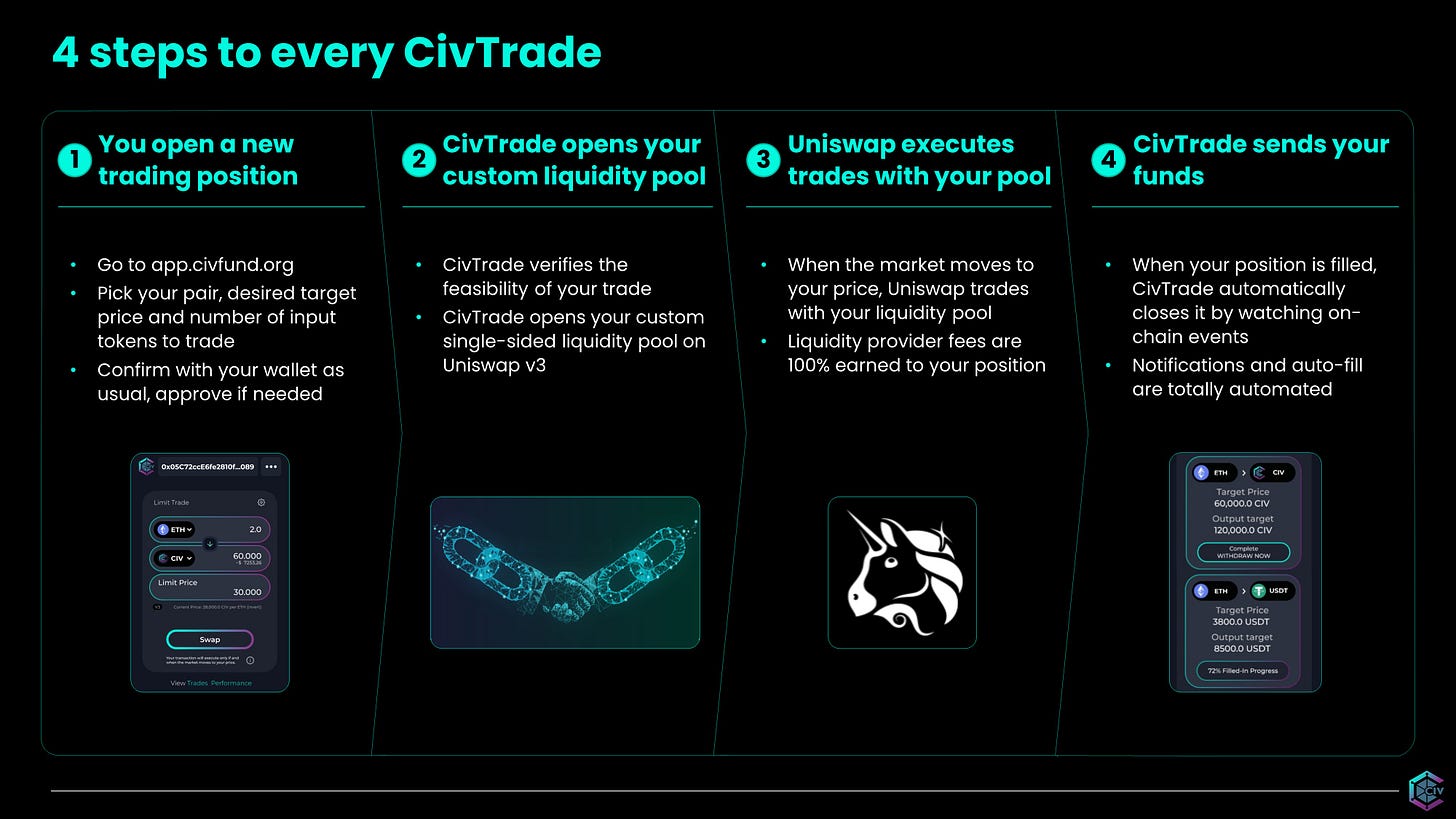 Both run smoothly and work well MetaMask in my experience. The platform is lightweight and I personally love the formatting. For traders like me, it's hard to break away from the original DEXs like UniSwap and SushiSwap, but I could actually see myself using CivTrade for some trades in the future.
The stand-out feature of CivTrade is the ability to place traditional-style limit orders. Although I haven't personally tried this feature yet, it is a great option that I plan on using in the near future and, from what I can tell by messing around with the MM interactions, it's working smoothly.
CivTrade also solves some other problems with the typical DEX model by providing information and functionalities normally found on centralized exchanges only.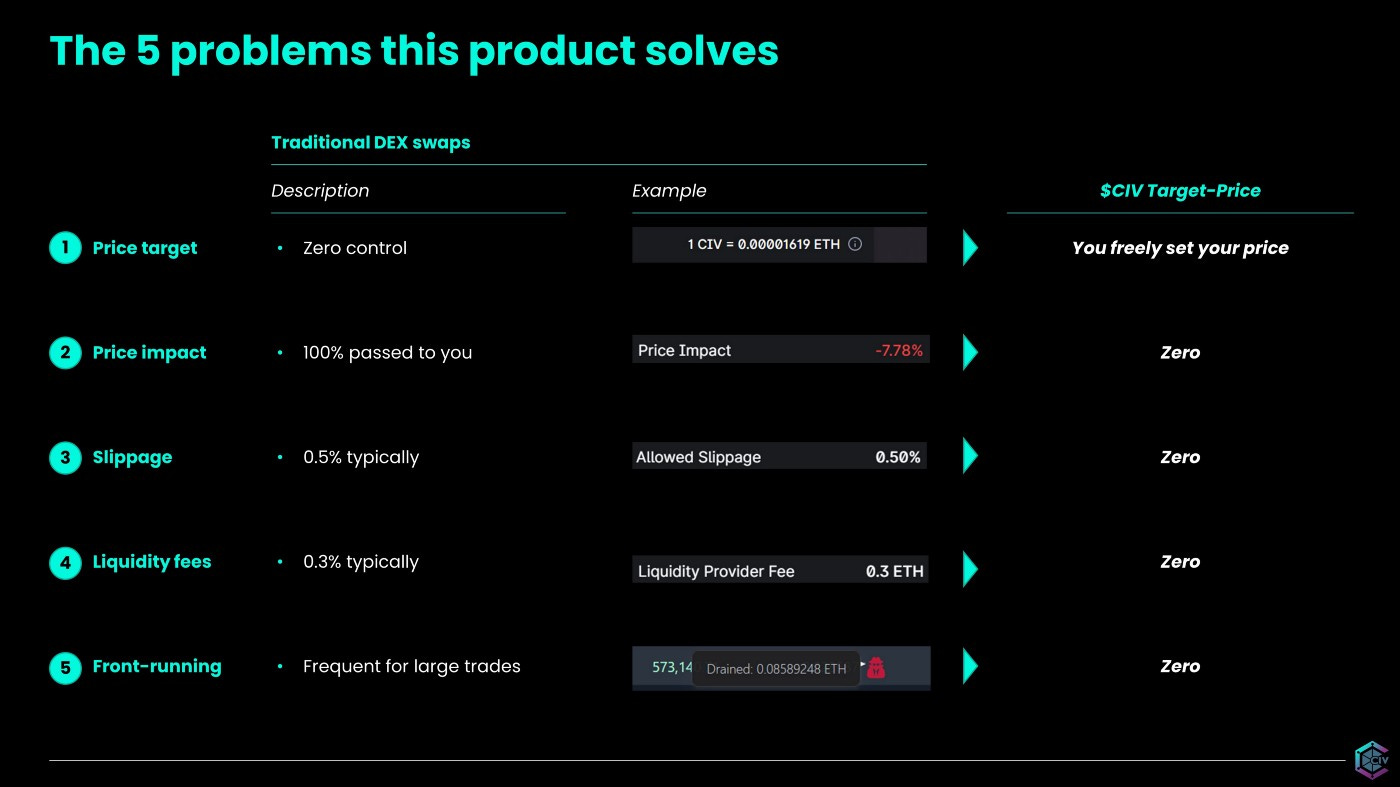 You can find more information on CivTrade here: https://news.civfund.org/introducing-civtrade-5f4e9ea49892
CivPaper V2 is due to be released in about one week. I'm excited to read it and hope it will fill in some of the questions marks still remaining with this project. After doing so, I plan on writing another article wrapping up my review of $CIVilization and it's future.
In the meantime, please let me know what you think of this one and what you'd like me to discuss in more detail! Don't forget to subscribe and follow me on Twitter @SayWhenCrypto!