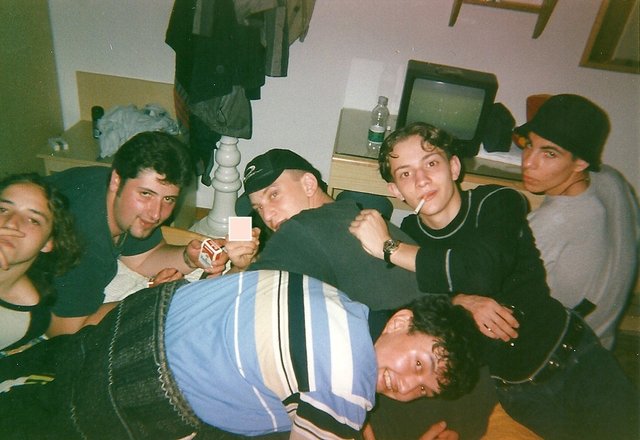 In this picture I'm the only one who's missing, because I'm the one who did it, it's from 1999, these are my classmates from that time. I had to obscure a part because one of my friends didn't make a very nice gesture. 😁
Hey buddies!

A lot of years have passed since this episode, I was quite young and I was in Paris on a school trip, it wasn't just an excursion around the city, we were at the so-called "Classe Villette", a sort of trip with the obligation to study during day time in the Parc de la Villette, together with us there were other schools from other parts of Italy.
I had just turned 18 and I met a girl from Apulia whose name I still remember, Eleonora, we fell in love with each other, even if she had a boyfriend, on the contrary, I was free. I felt really good in her company, I had no pretensions and I respected her relationship without being intrusive, we stayed in touch for years by letter after that experience and then we lost contact definitively.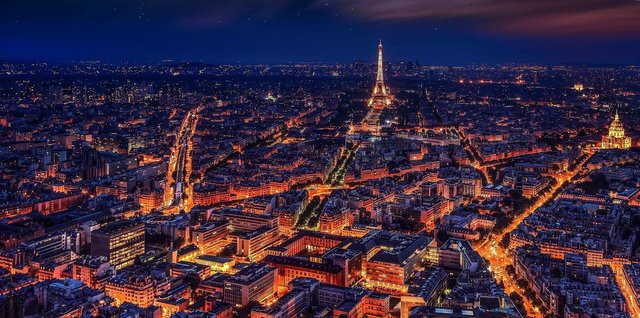 Picture by Walkerssk from Pixabay
But let's get to the point, one evening me and three other friends of mine, we decided to sneak away from the hotel where we were staying to visit the girls, the only drawback was that they were on the other side of the city.
This didn't stop us, luckily for me I always had a good sense of orientation and I was very confident about this aspect, so we left on foot and we went around blindly, also because at that time there were no smartphones, the technology was very limited, it wasn't even the 2000s, so we had to collect maps of the city for the metro, I forgot, we tried to do it but we missed the last train. 😅
Well at one point we got lost, I still remember we went around a cemetery that seemed endless, it must have been miles long, or so it seemed to me. We had to ask asked a middle-aged man for information, it must have been one o'clock in the night, at that time Paris was half deserted, hardly anyone around us.
I don't remember the man's name, but he very kindly walked with us for a piece of road and showed us where our friends' hotel was a few miles away. Let's also say that he saved our lives, who knows where we could have ended up, it's true that there were four of us but the other three were still minors, I felt a great responsibility towards them.
When we finally arrived under the girls' hotel, they couldn't come down and we talked for a few minutes from under the window, their professor came and invited them to stop. Sad and destroyed, after 3 hours of walking at night, we went home quite bitterly, also because they had invited us.
On the way back, however, we took a taxi, we were too exhausted and sorry to walk back again, with the risk of getting lost, even though we might see again that extremely kind man who had pointed us in the right direction. Amazing the kindness of a man who sees four kids and immediately makes himself helpful, I remember that he was a big talker, he asked us a thousand information about the place where we lived and what drove us to do that night adventure, which in the end we could have avoided, but I still remember it with great pleasure.
A positive and negative experience at the same time, it helped me in a certain way to grow up, surely when I will return to Paris at night I will go looking for that man! Unfortunately I have only the cove picture, I looked for more but couldn't find anything, none of us were very passionate about photography in those days.
How many good memories! This contest as well as having fun gave me the opportunity to find many photos that I had not seen in a long time, it was really fun! See you soon and thanks a lot for reading!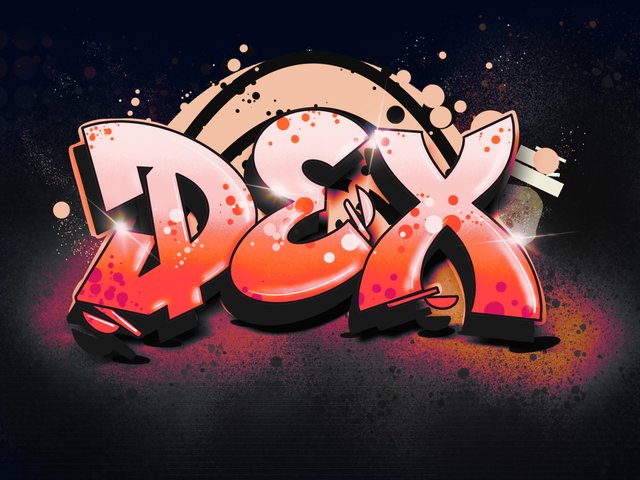 Logo by @ran.koree