Let's start with analyzing my card right now. I can already imagine the big laugh you'll be having when you see it at level one, with 1 of melee, 1 of speed, 1 of shield and 3 of heart, all this with the cost of 4 mana to use it in a Champions II League game. But... if you're curious to find out what happened in the battle you just have to watch the video, I won't anticipate you anything more.
Let's go to the analysis of the card in general, when it reaches the tenth level it acquires a high respect, in addition to my always appreciated reach skill, which allows it to attack even from second position despite being a melee, it gets to have an excellent defense, with 7 of heart and 3 of shield, as well as 3 of melee and 2 of speed.

I never use it and in this game it's probably one of the few times I've used it since I've been playing, I've had it in the deck for a long time and I've never been interested in upgrading it, I'd part with it right away. But since I'm practically a collector of Splinterlands cards, from which I separate myself exclusively to encourage my wife to play (who, by the way, has become more addicted than me and stronger in not even a month since she started her adventure there), what can't you do in love? 😁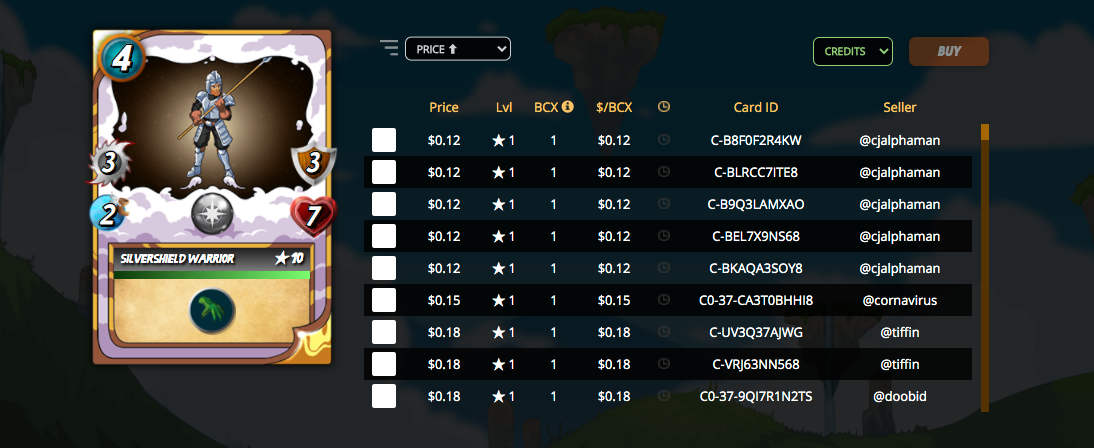 Her price on the market is around twelve cents, even though her value estimate is four times lower. His long spear with metal armor, red beard and angry expression make him cool, especially thanks to her or him who gave him a shining soul with an accurate and well done drawing.
His lore is not bad, but in the Splinterlands, imho, you can find a lot better and not only about the story!